Air compressor 500W - 12l
*inc. 20AT., free delivery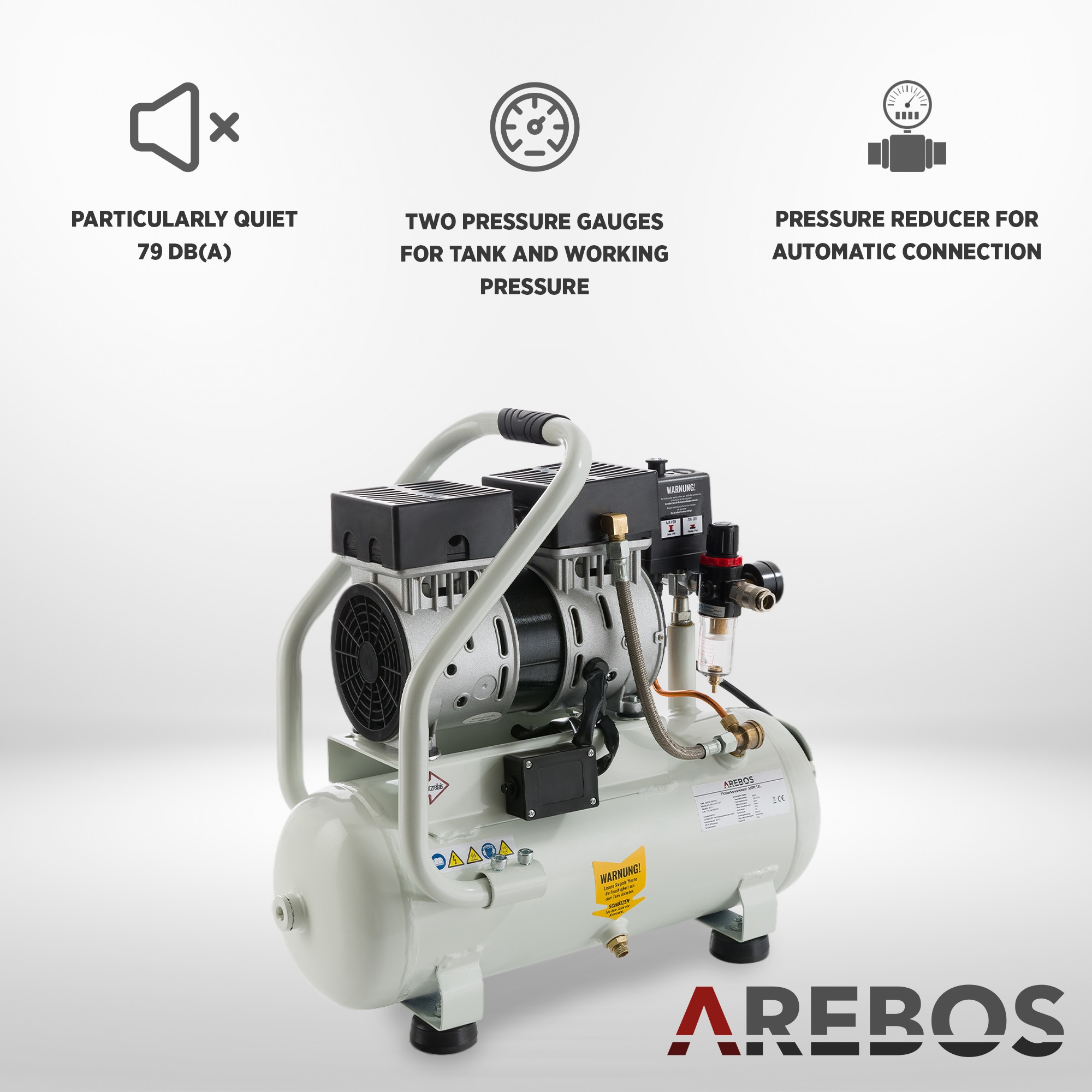 ADJUSTABLE OPERATING PRESSURE
The built-in pressure reducer ensures that the AREBOS air compressor does not continuously run with maximum power but at the optimum range. The operating pressure gets adjusted depending on the particular requirements in order to ensure secure and long-term operation.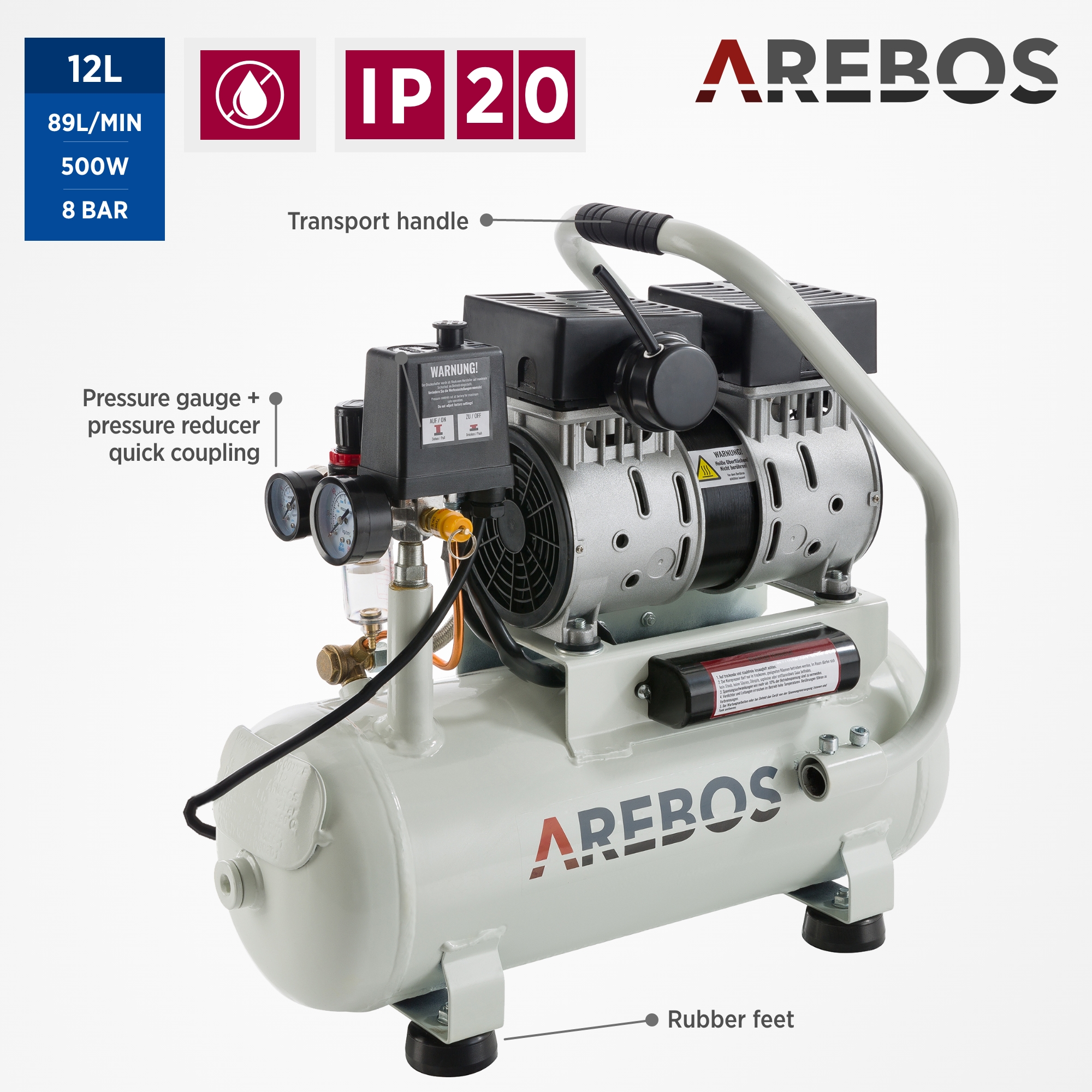 MOBILE USE
The AREBOS air compressor features a useful, rubberized handle for convenient and easy transport. The vibration-resistant rubber feet ensure non-slip installation and secure working.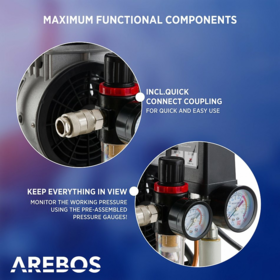 QUICK & EASY CONNECTION
Our models are equipped with a quick coupling that facilitates convenient operation and quick replacement of tools. The manometer allows you to monitor the operating pressure at all times.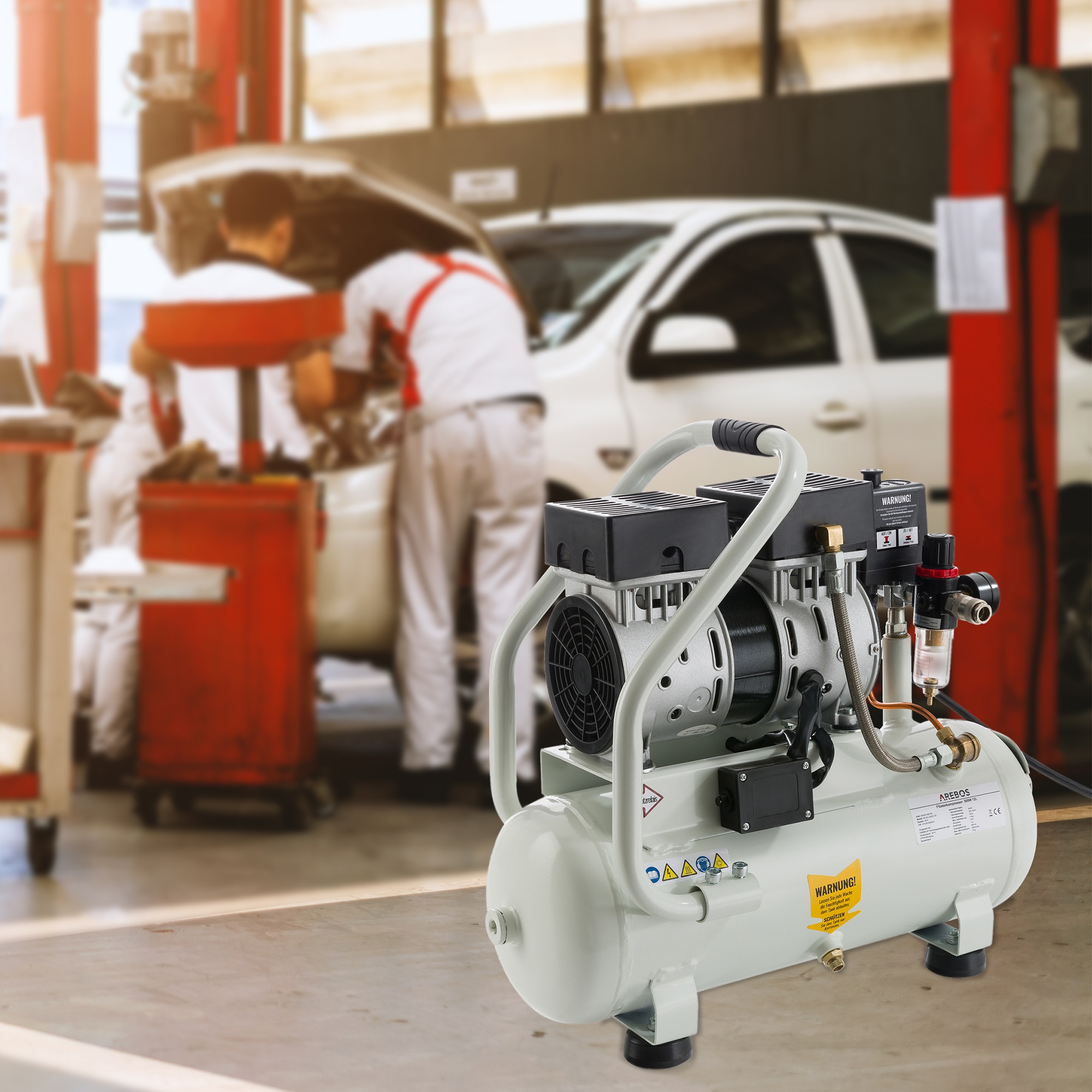 With its 12-litre tank, the compressor has enough air reserves to cope with a wide range of compressed air jobs. Whether sandblasting, filling car tyres or inflatable boats, airbrushing or painting, the portable compressor has plenty of power and can be used universally.
MAXIMUM PRESSURE OF 8 BAR
With a power of 500 W, an idle speed of 1400 rpm and a boiler capacity of 12 liters this AREBOS air compressor will not conk out that quick. Despite the maximum pressure of 8 bar, the compressor features a pleasant operating noise.
AREBOS compressors!
Whether you use the compressor for inflating tires or for use with impact wrenches or other gadgets, the possibilities are endless with this compressor from AREBOS.
Age Recommendation
For adults
Application Area
Suitable for use in sensitive production areas
Delivery Scope
1x air compressor 500W 12L
1x operating manual
Relevance of Dangerous Goods
No
Special Features
oil free
Clean
Use in sensitive production areas
Long lifetime
Model Name
AR-HE-LK500112F
Type of Feets
Vibration-dampening rubber feet
Type of Power Plug
UK PLUG TYP G
Type of Power Supply
Mains Connection
The document to download could not be found.