Breadmaker 850W - 1500g - Black
*inc. 20AT., free delivery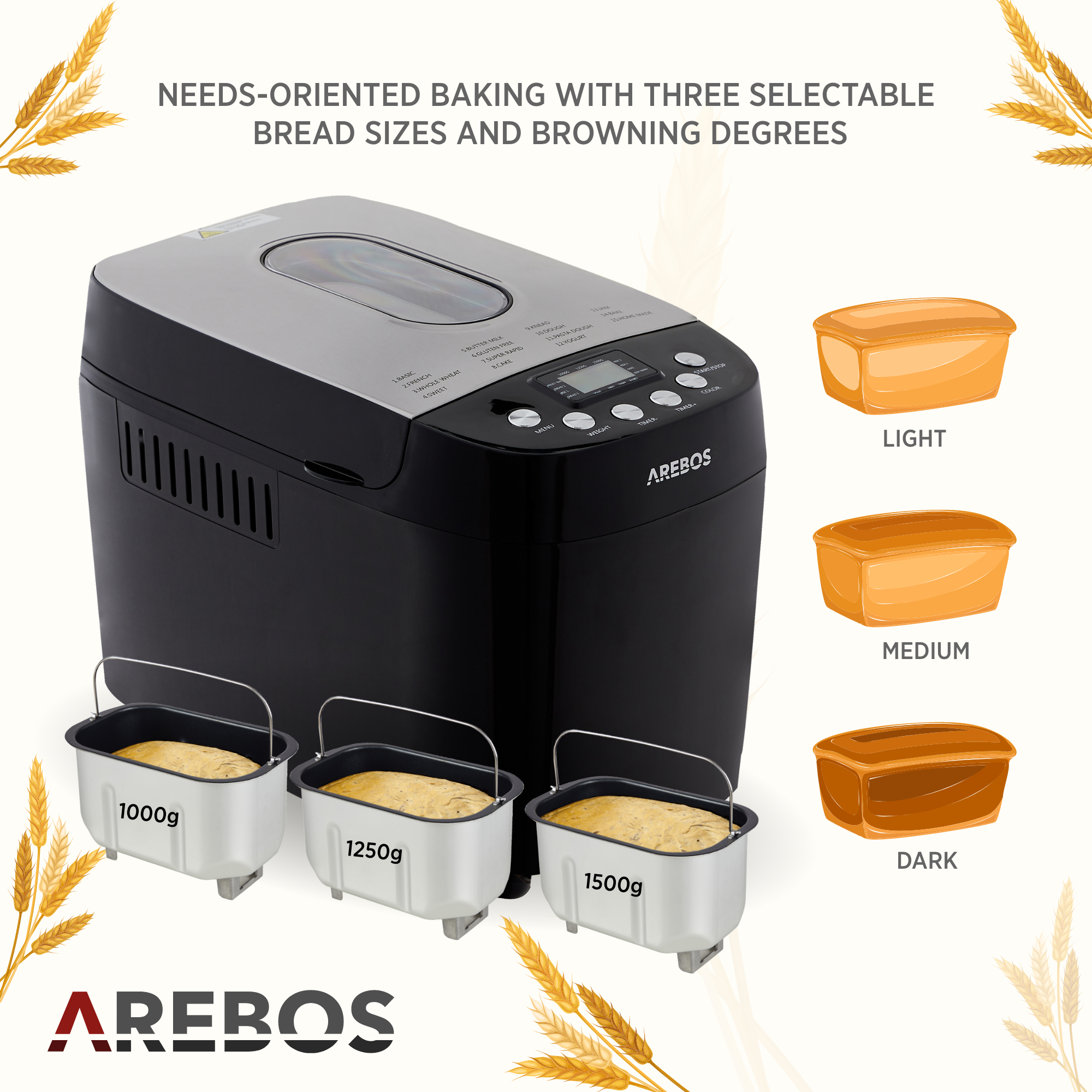 Large variety of programs
With the bread maker, in addition to 3 browning degrees, you can also choose between 3 bread sizes (1000/1250/1500 g). With the selectable 15 special programmes, you can now easily bring the pleasure to the table yourself every day.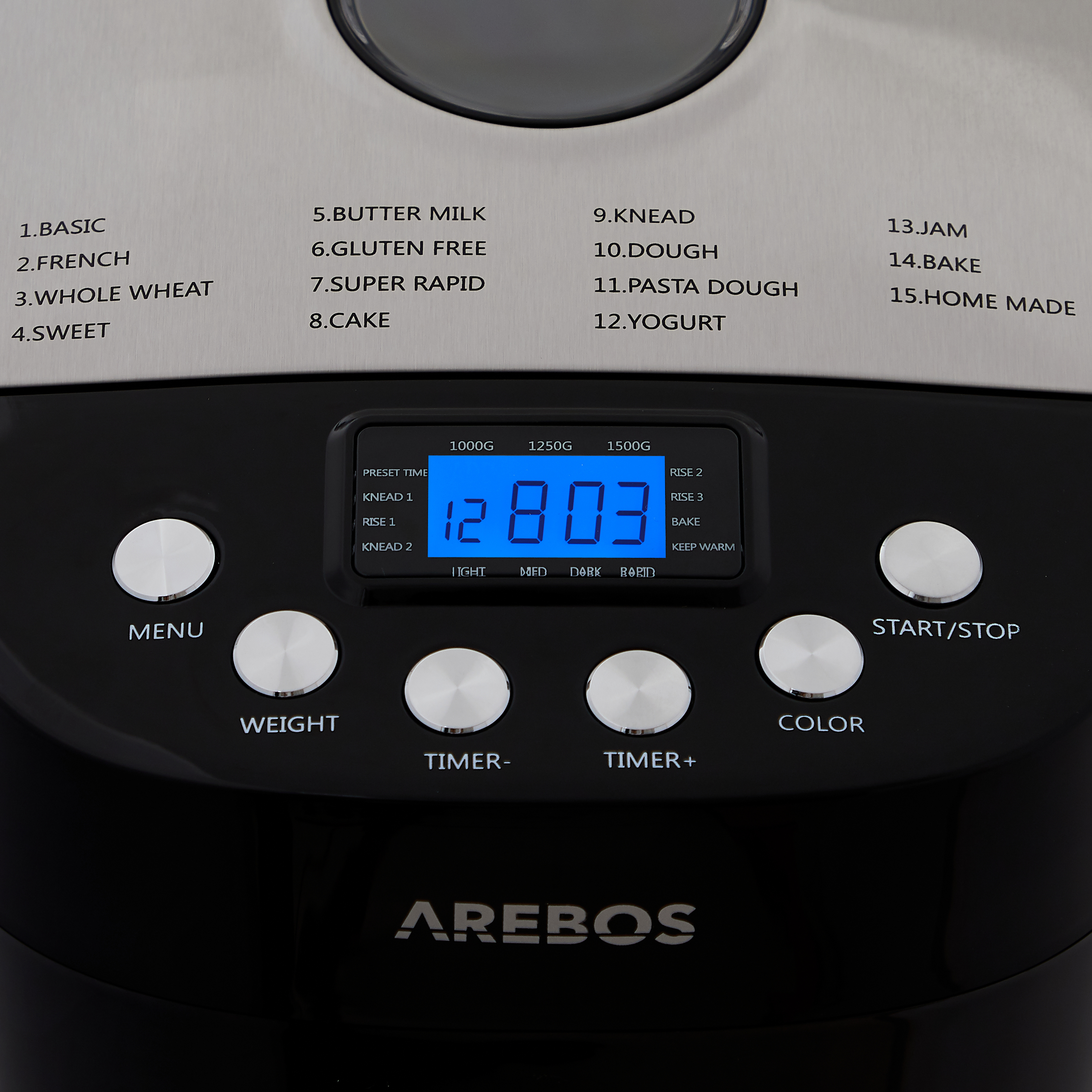 Easy-to-operate
The control panel features a display for maximum user-friendliness when adjusting or checking settings.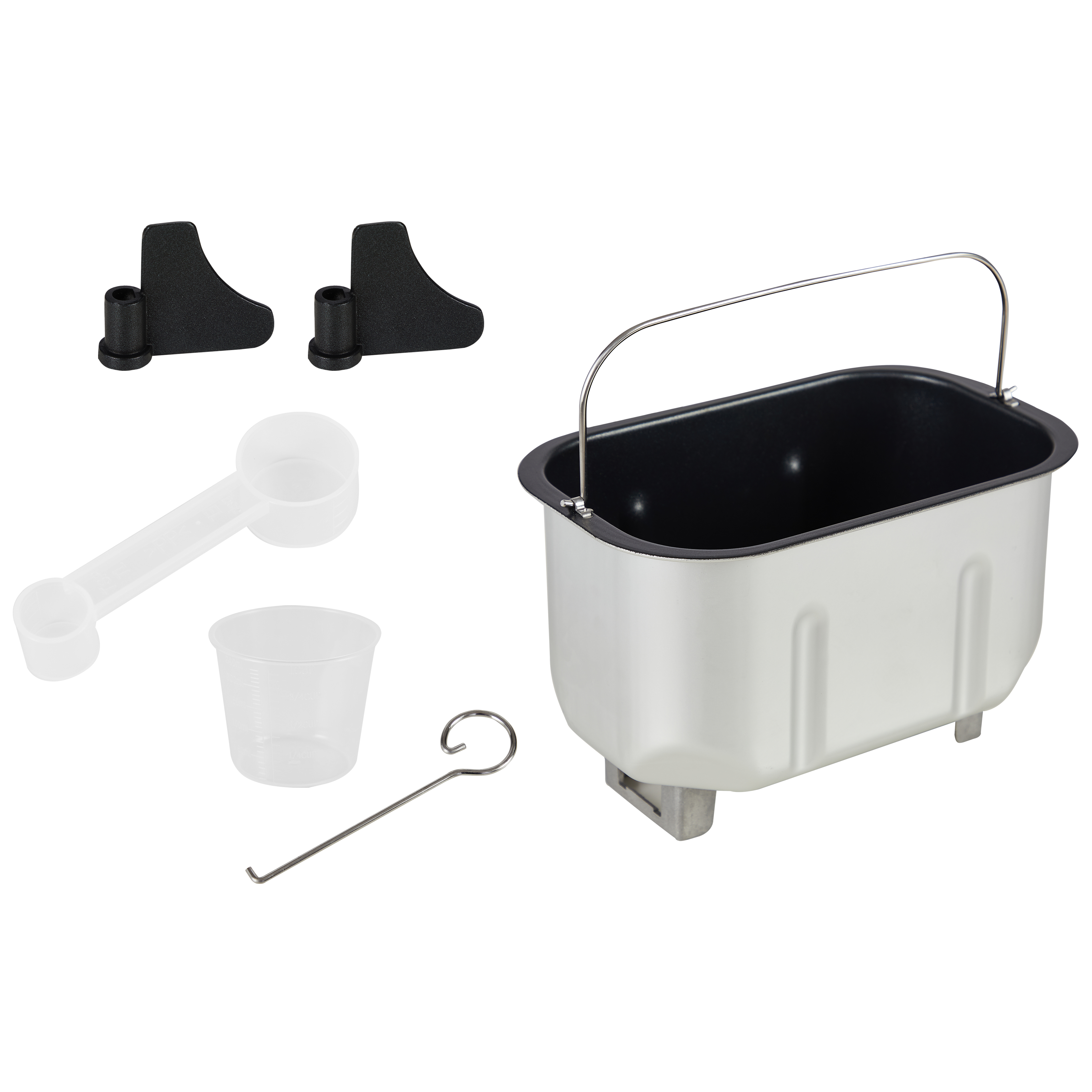 Easy cleaning
Both the bread baking tin and the dough hooks are dishwasher-safe components. You can use a damp cloth to wipe the lid, the housing, the baking chamber and the inside of the viewing window.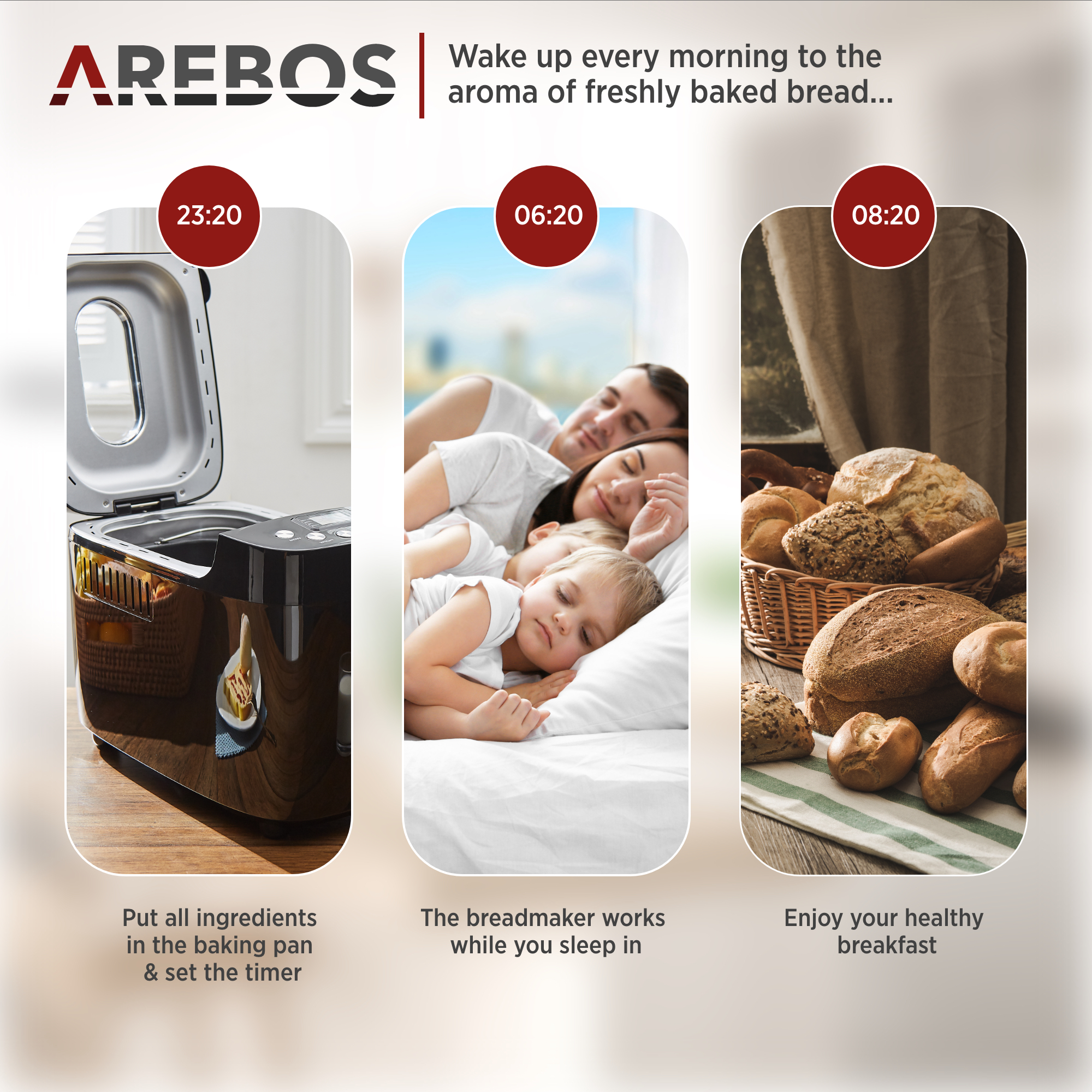 The baking machine works while you sleep
In order to enjoy fresh bread in the morning, you do not have to get up early. Use the timer to set the time, at which you want your bread to be ready, up to 15 hours in advance. You can have a good sleep and wake up to the scent of freshly baked bread.
Delivery Scope
1x breadmaker
2x dough hook
1x baking tin
1x measuring cup
1x measuring spoon
1x dough hook remover
1x instruction manual
Relevance of Dangerous Goods
No
Equipment
2x Dough hooks
1x Baking pan
1x Measuring cup
1x Measuring spoon
1x Dough hook remover
Included Equipment
2x kneading blades 1x baking tray 1x measuring cup 1x measuring spoon 1x dough hook remover
Special Features
15 hour timer
Cool touch case
with viewing Window
Cable Storage
Cable Winder
Display Technology
LCD and power indicator light
Features of Lid
with viewing window
Material Case
Polypropylene
Material Dough Hook
Stainless steel, non-stick
Material of Lid
Polypropylen
Size Viewing Window
8 x 17,5 cm
Temperature Setting
Infinitely Adjustable
Type of Power Supply
Mains Connection
Product Family
Bread Maker
The document to download could not be found.