*inc. 20AT., free delivery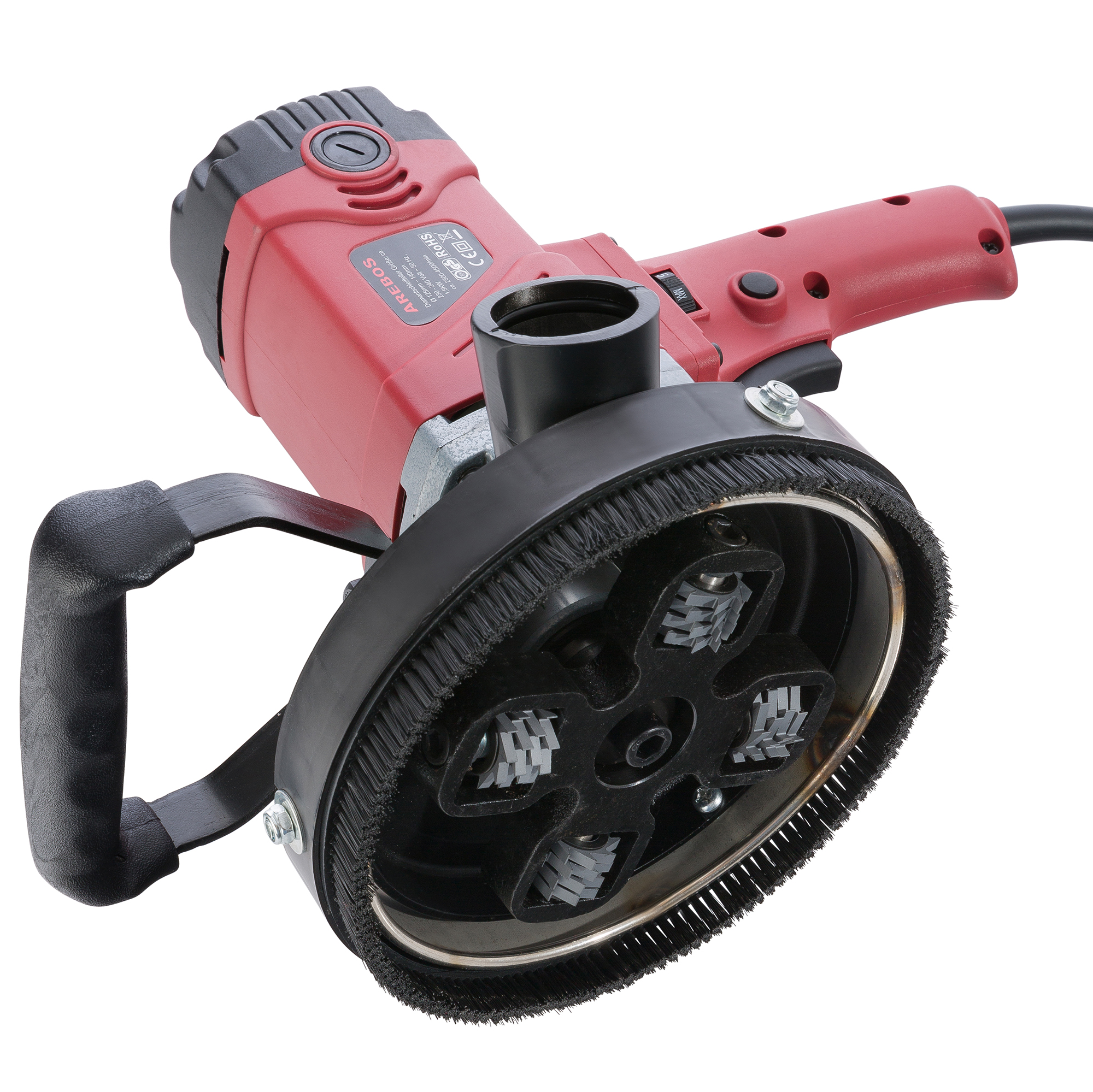 POWERFUL MOTOR FOR A HIGH PERFORMANCE
With this handheld sander you will have full control over the machine's balance and pressure, which will make your work easier. When the need to renovate the floors and walls of your home arises, this sander will be a welcome assistant.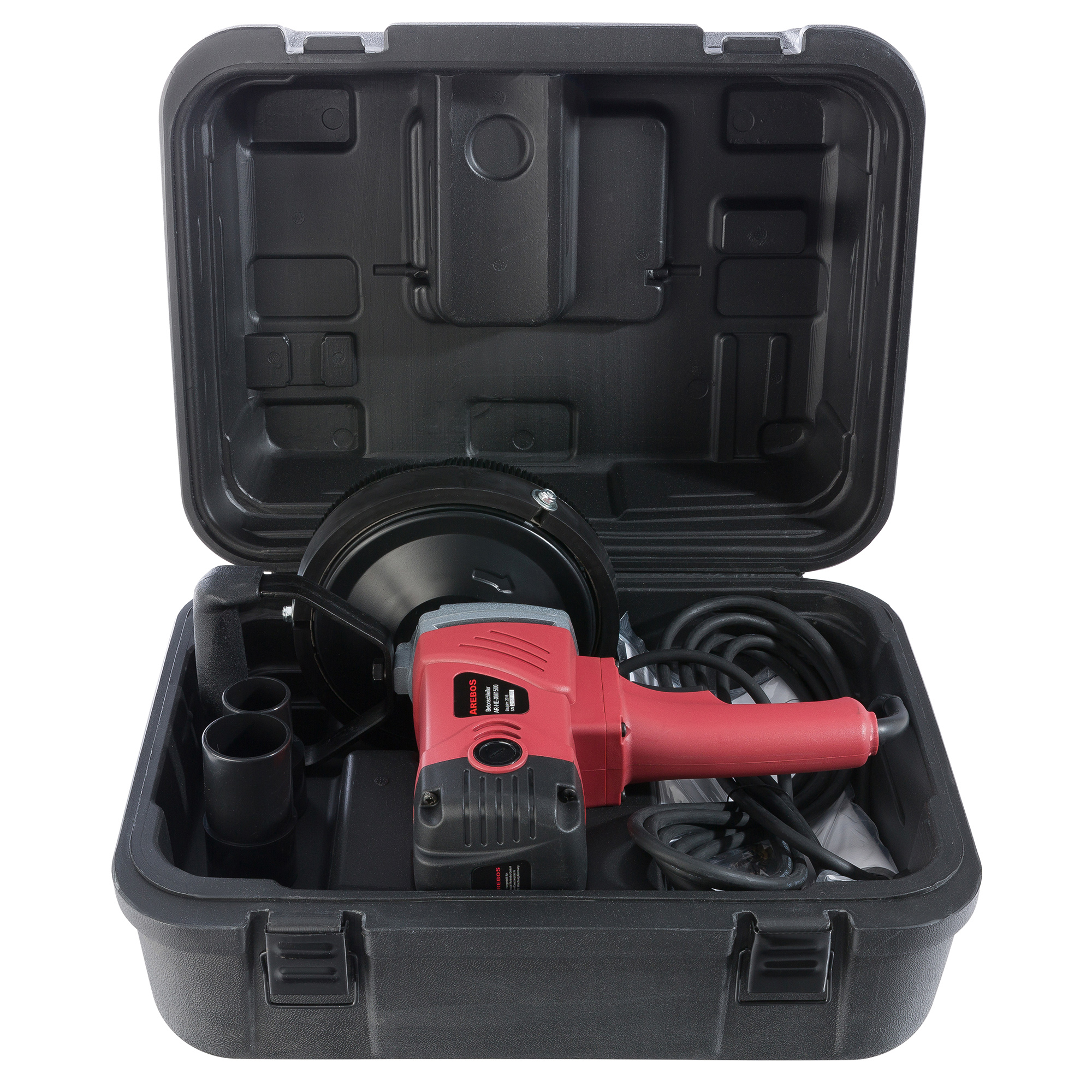 IDEAL FOR DRY CONSTRUCTION WORK
When finishing interiors using the dry construction method, you will need to sand large areas very evenly. This is the only way to ensure that all walls will end up straight, smooth and even. The AREBOS concrete grinder will enable you to process both walls and ceilings in comfort.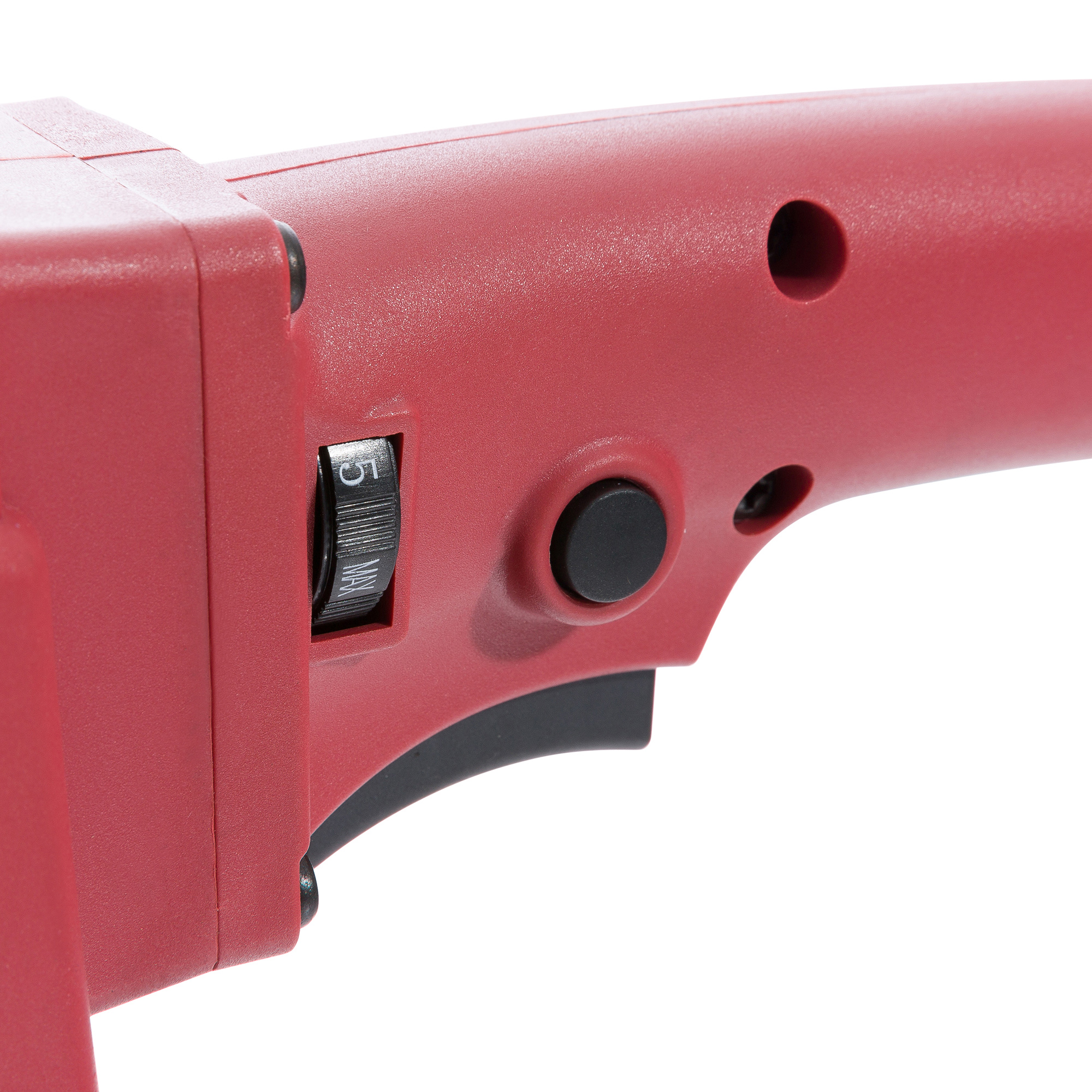 ADJUSTABLE SPEED
The speed regulator, which can be adjusted from 1 to 5 (2500 - 4500 rpm), will give you full control of the machine's speed, allowing you to select the most suitable grinding speed for the job at hand. We recommend that you start your work in a lower gear. Then, after having familiarised yourself with the equipment, you can select a faster gear if needed.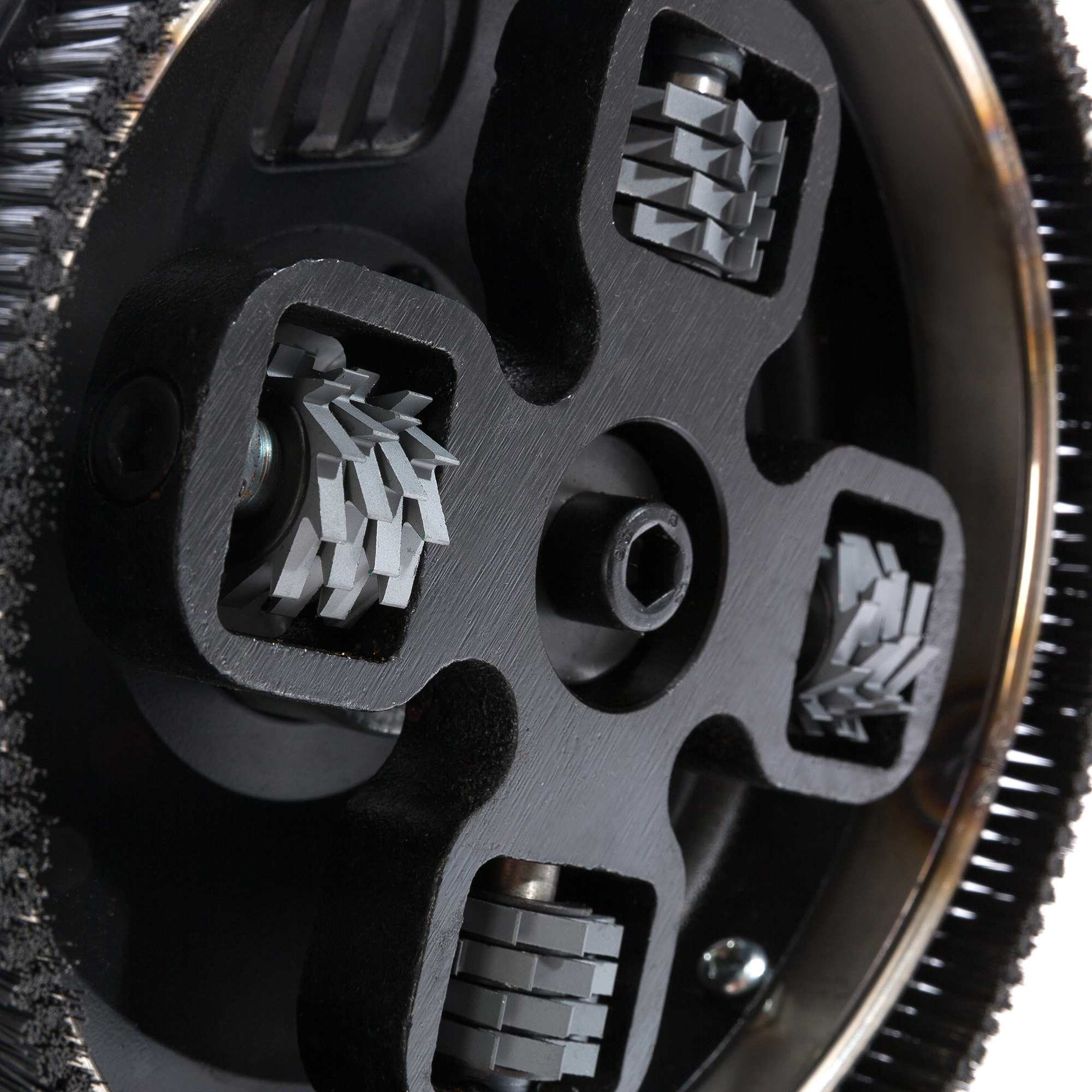 HIGH PRECISION
This powerful yet easy-to-handle concrete grinder will also allow you to work quickly and accurately on demanding substrates, such as weathered surfaces, walls with irregularities and floors or walls that need to be stripped of mortar rests and adhesive residues. However, this professional concrete grinder can also be used for rougher jobs, for example removing concrete residues arising from removing formwork.
SECURE HANDLING WITH THE EXTRA HANDLE
With the extra handle attached, you will be able to guide the concrete grinder comfortably, even over longer periods of time ‒ which means that you will also be able to carry out more extensive jobs.

EASY HEIGHT ADJUSTMENT
The concrete/renovation router has a height-adjustable protective cover and is supplied with a brush ring and connecting tubes for the suction pump, both of which will ensure clean operation.

Delivery Scope
1x concrete grinder
1x set of accessories (set of blades)
2x spare charcoal
2x hoover attachments
1x instruction manual
Relevance of Dangerous Goods
No
Special Features
Information about the blade set:
Blade set used in the router:


- 4x blades (milling stars)
- 5x intermediate discs
Material: HM saw blade
4 x knives:


- Thickness approx. 3 mm
- Diameter approx. 27 mm
- Perforation diameter approx. 12 mm
5 x discs:


- Thickness approx. 1.5 mm
- Diameter approx. 18 mm
- Perforation diameter approx. 12 mm
Contents
1x accessory set (blade set, 2x spare charcoal, 2x hoover attachments)

Product Family
Scouring Machine Grinder