Electric impact wrench 1100 W - incl. box
Strong power for quick results
The AREBOS impact wrench impresses with a high idle speed of 0 to 2200 rpm and a torque of 450 Nm. These features make the electric impact wrench the perfect tool for beginners when changing tires or for use on construction sites.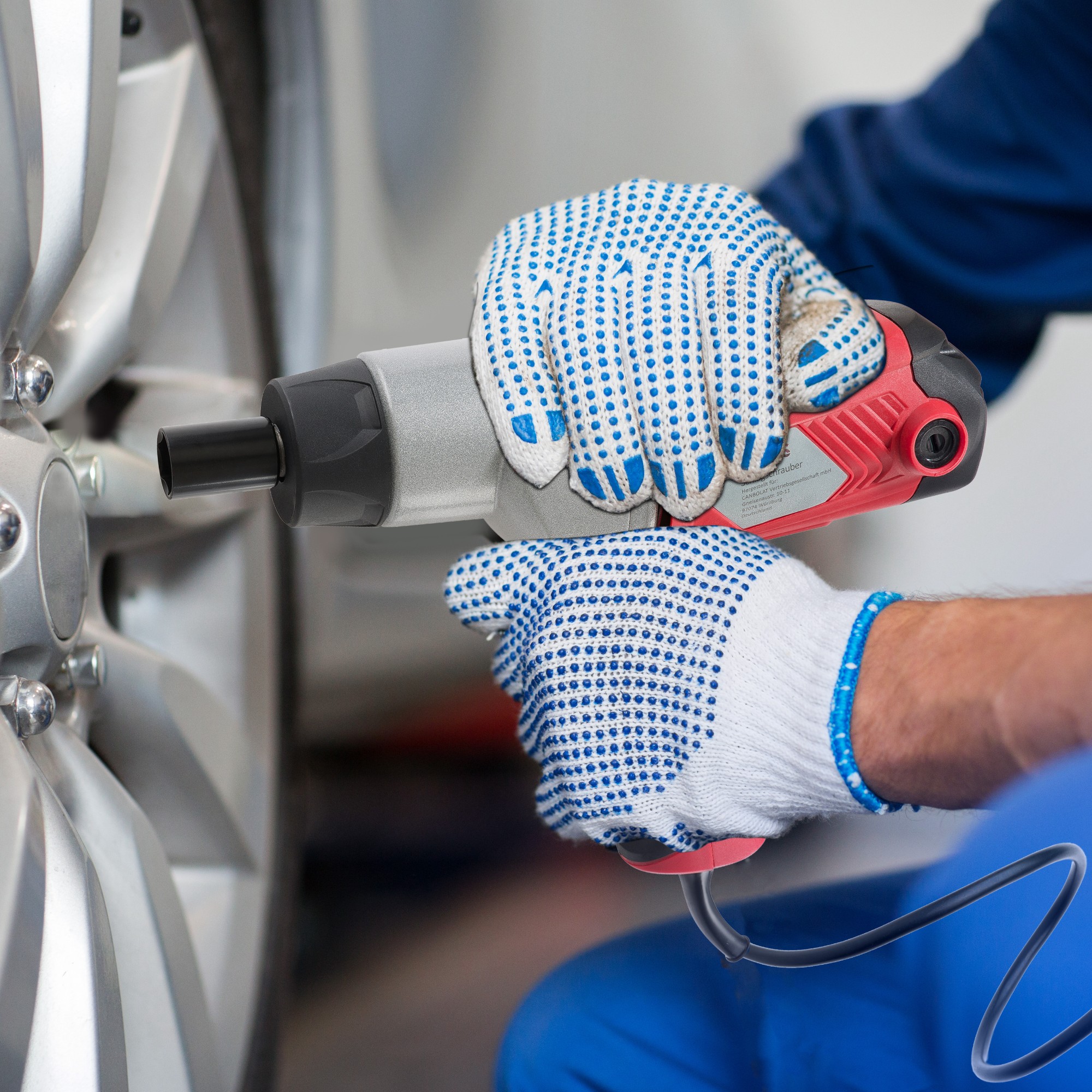 Convenient operation
Our impact wrench features an ergonomic design and is easy to use. Soft-grip surfaces on the tool ensure that the wrench rests securely in your hand even during demanding tasks, hence facilitating precise and continuous working.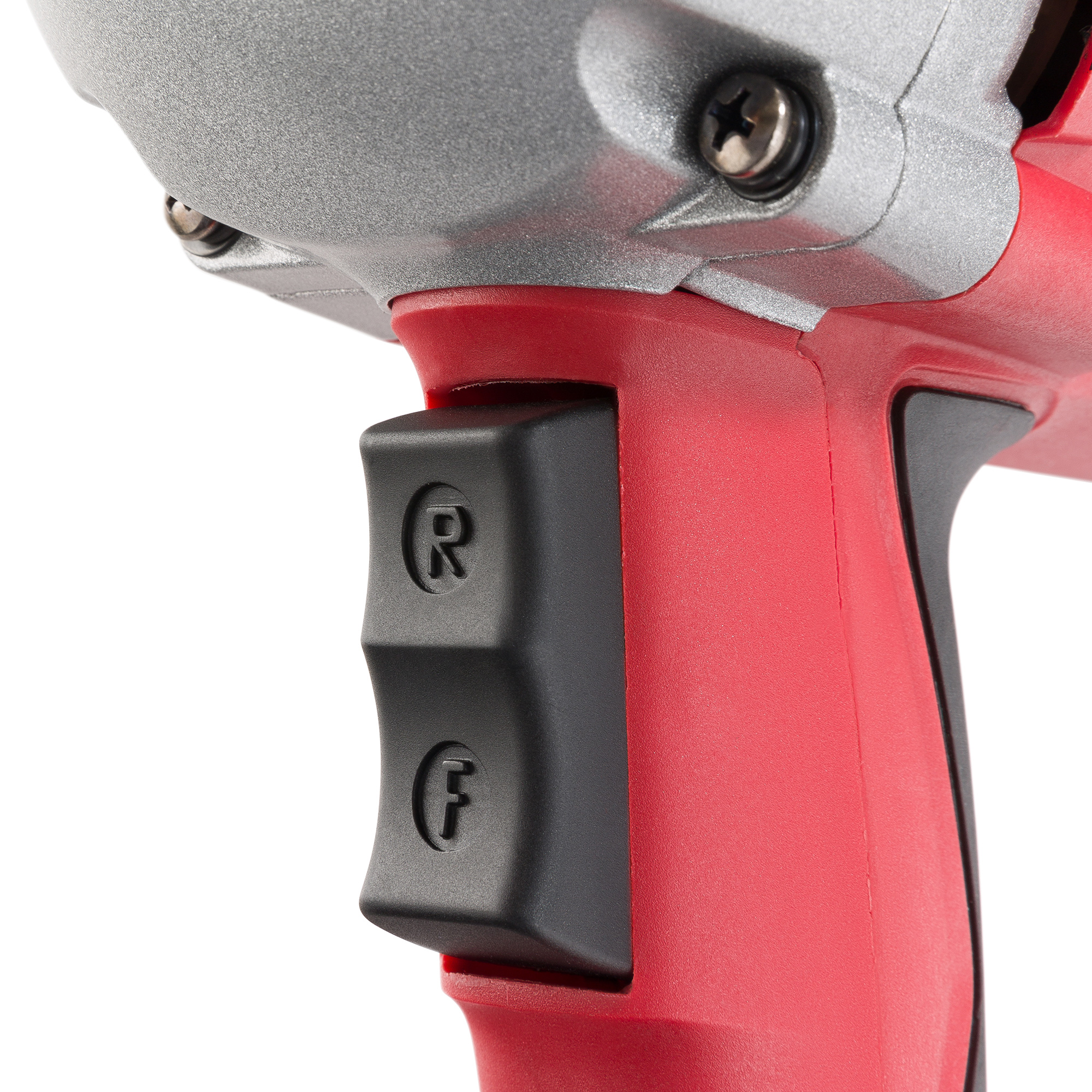 Easy operation
The switch on the device is intended for use both as motor switch and as switch for selecting the direction of rotation. The rocker switch allows for quickly switching between clockwise and anti-clockwise direction. Wen releasing the switch the motor stops.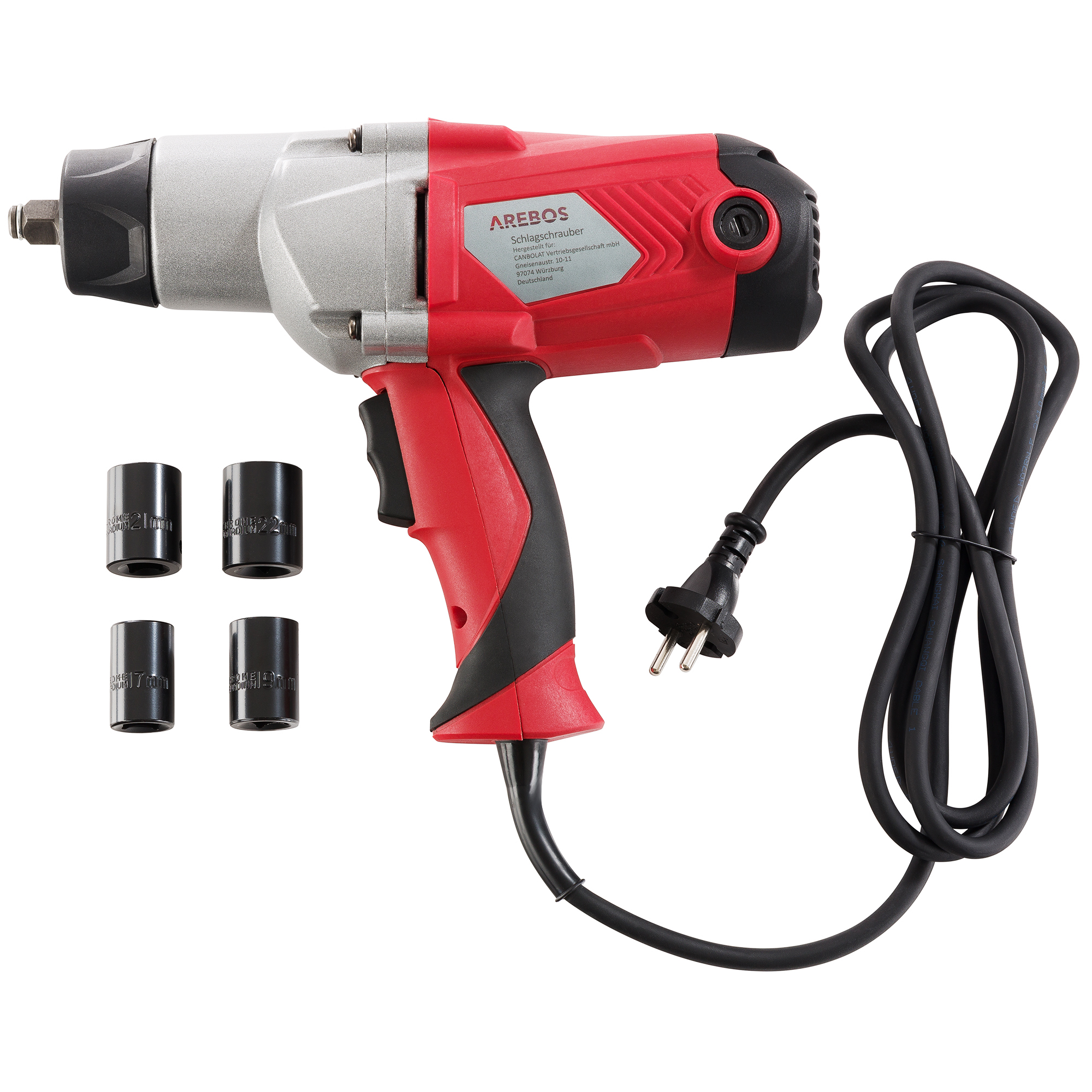 Convenient speed electronics
The electronic speed control even allows for working on sensitive materials. It also prevents the device from overloading.
Perfect for changing tires at home
The sturdy impact wrench is an all-rounder for professional and private workshops and allows you to change tires in a quick and convenient manner. Due to low vibration and a low weight of 3.3 kg it can be used conveniently over a longer period. Our impact wrench is even able to loosen very tight or rusty nuts.
AREBOS – Simply good
Use the AREBOS impact wrench to your own advantage and benefit from the opportunity of changing tires in a quick and cost-efficient way. For changing tires, we further recommend the hydraulic jack from AREBOS!
Delivery Scope
1x impact wrench
1x carrying case
4x impact wrench nuts (17, 19, 21, 22 mm)
1x instruction manual
Relevance of Dangerous Goods
No
Equipment
1x carrying case
4x impact wrench nuts (17, 19, 21, 22 mm)

Special Features
Our AREBOS impact wrench has been tested by Intertek:
Certificate number: 18HZW1269-01

Date of issue: 12.09.2018
Test basis: EK9-BE-88:2014, AfPS GS 2014:01 PAK, EN 62841-2-2:2014, EN 62841-1-2015+AC:15.
Explanation: The product complies with the requirements of the Product Safety Act (ProdSG) § 21 (1) with regard to ensuring safety and health and conforms to the currently recognized rules of technology. The labeling obligations of the product according to §6 ProdSG must be complied with.
Tool Set Includes
4x impact wrench nuts (17, 19, 21, 22 mm)
Rotational Speed Max.
2200 rpm
Running Direction
Reverse; Forward
Type of Power Plug
UK PLUG TYP G
Product Family
Impact Wrench
The document to download could not be found.