FableKids – Child car seat NOBLE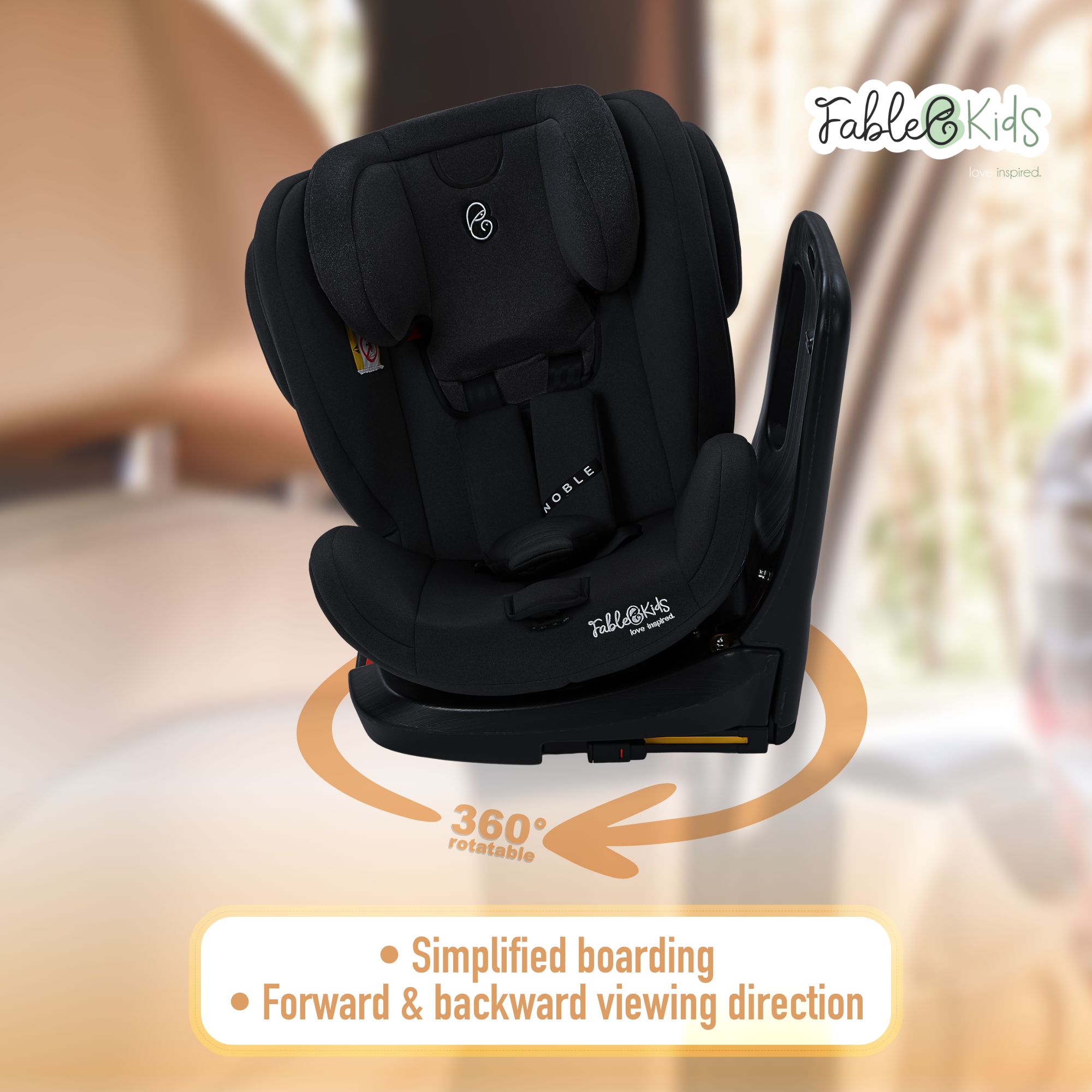 NOBLE has a 360° rotation function. On the one hand, this makes it easier for you to sit in and fasten your child's seatbelt. On the other hand, you can decide whether your child drives forwards or backwards. The rear-facing car is the safest way for small children to travel.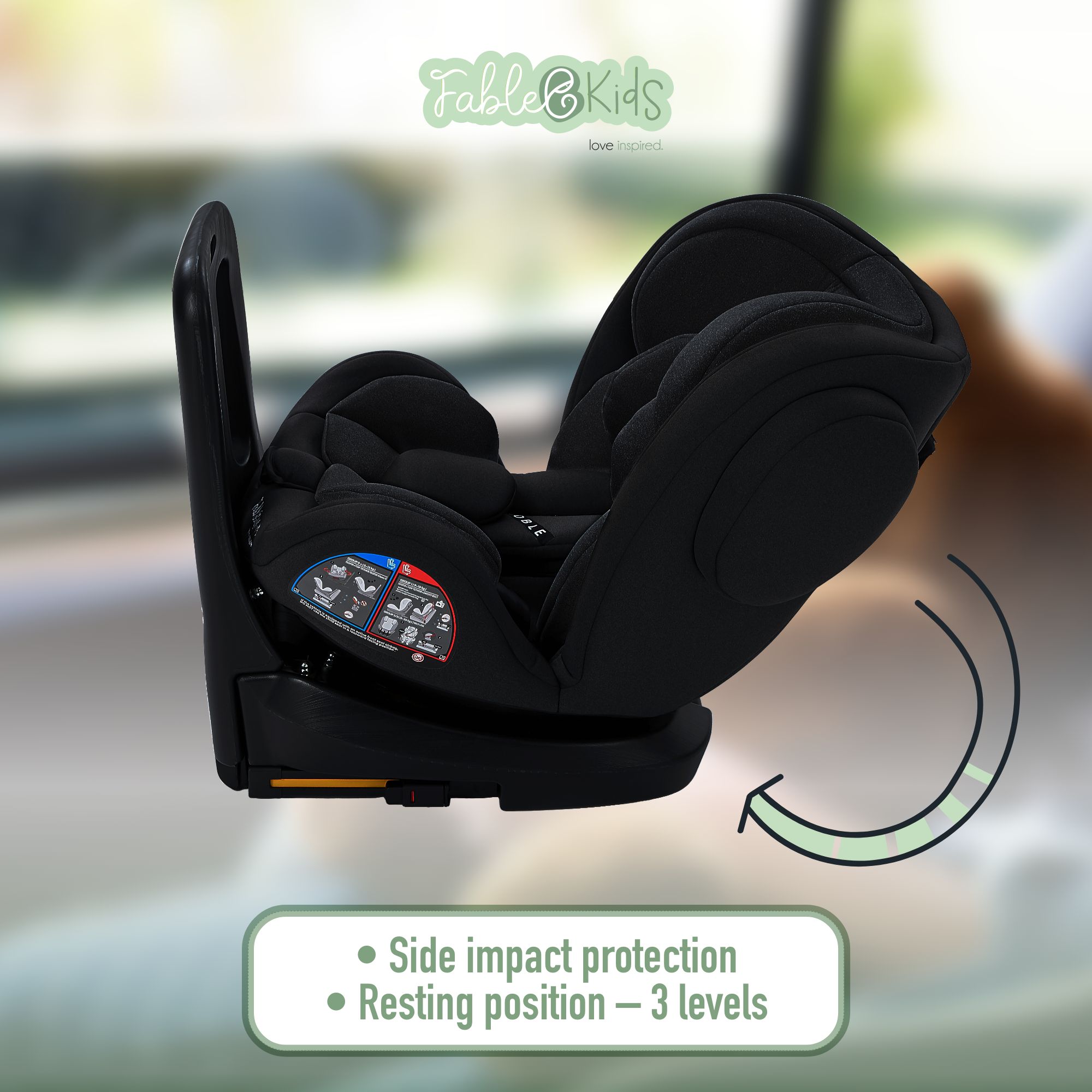 Impact protection & sun canopy
On the side of the car seat there is an impact protection, which minimizes the impact on the seat in the event of an accident. NOBLE has an adjustable sun protection so that your child is not exposed to annoying sunlight.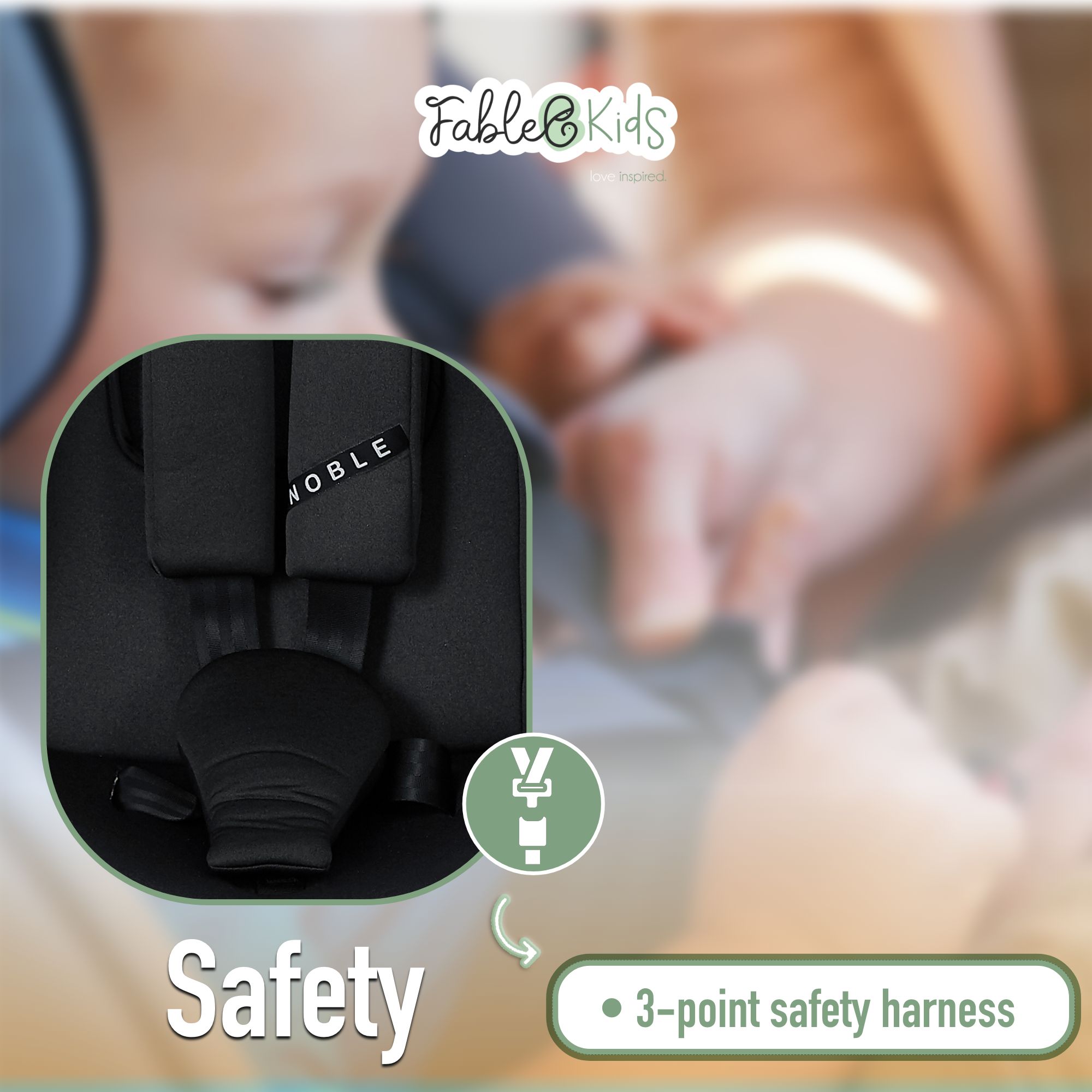 NOBLE has a 3-point harness which on the one hand ensures a high degree of safety and is difficult for children to open. Thus, it can be prevented that your child unbuckles while driving.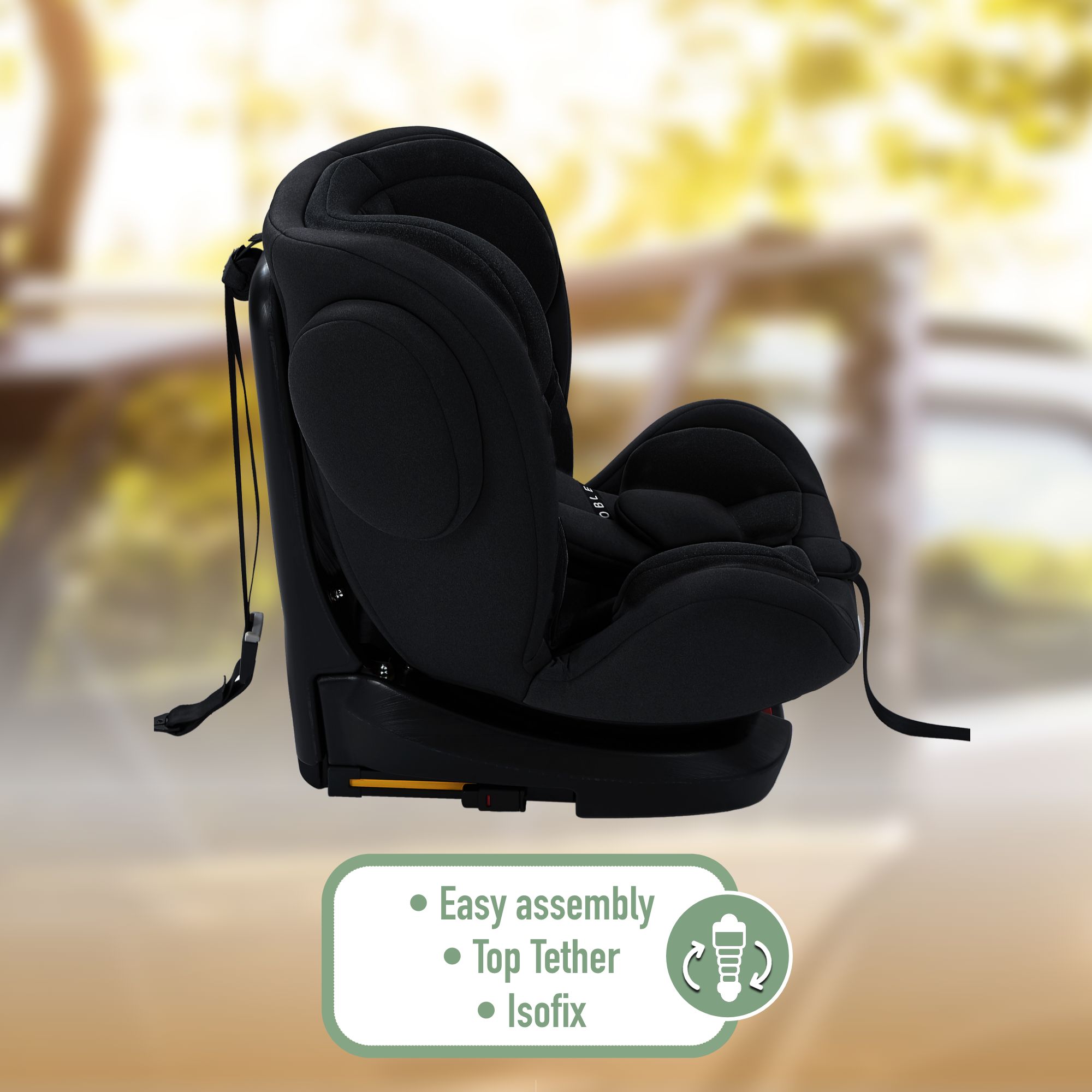 The Isofix technology allows you to attach the child seat directly to the vehicle seat using hooks. It is also possible to fasten your seat belt. The top tether strap provides additional safety.
Due to its amusement, our NOBLE can be used by children from approx. 0-36kg (approx. 0 months-12 years). The child seat corresponds to the usage groups I-III.
The high-quality materials are removable and can be cleaned by hand. Your child sits comfortably on the cushions and does not sweat even on warm summer days.
With the 8-way adjustable headrest, you can easily and quickly adjust the child seat to the size of your child.
NOBLE's safety has been confirmed by the ATS Institute of San Marino. This product complies with European safety standards ECE R44/04
Relevance of Dangerous Goods
No
Adjustability Backrest
Yes
Adjustability Headrest
Yes
Age Group
approx. 0 months - 12 years
Dimensions
46 x 50 x 82 cm
Material Upholstery
polyester / foam
Safety Standard
E57-44R04-15-0035-00
Type Fastening
Isofix, Top Tether or by seat belt
Product Family
Infant Car Seat
Please select a variant to see more technical details of the product.