Filter cartridges for bubble spa - Set of 6
*inc. 20AT., free delivery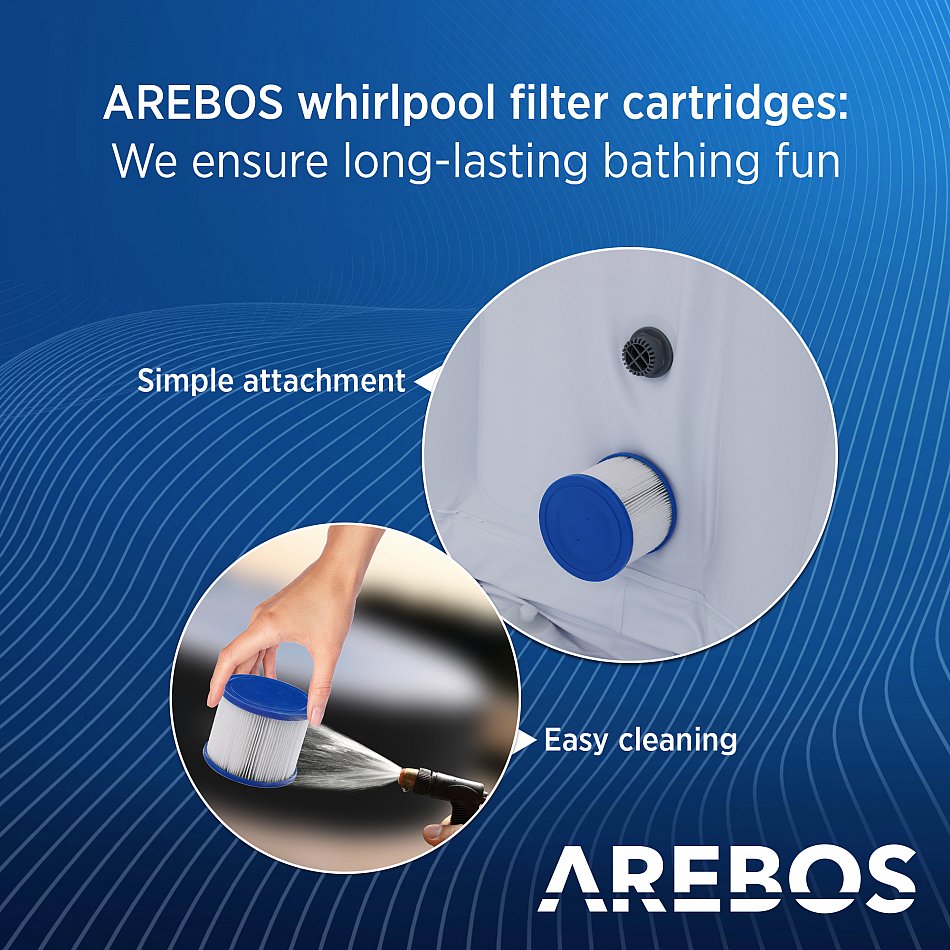 Easy cleaning
This convenient filter cartridge is very easy to clean. Simply remove the filter at the water inlet inside the whirlpool, then remove the cartridge, rinse with a garden hose, and reinstall.
Simple replacement guaranteed
If the filter remains dirty despite cleaning, it must be replaced. The more frequent it gets checked, the less often the filter cartridge needs to be replaced.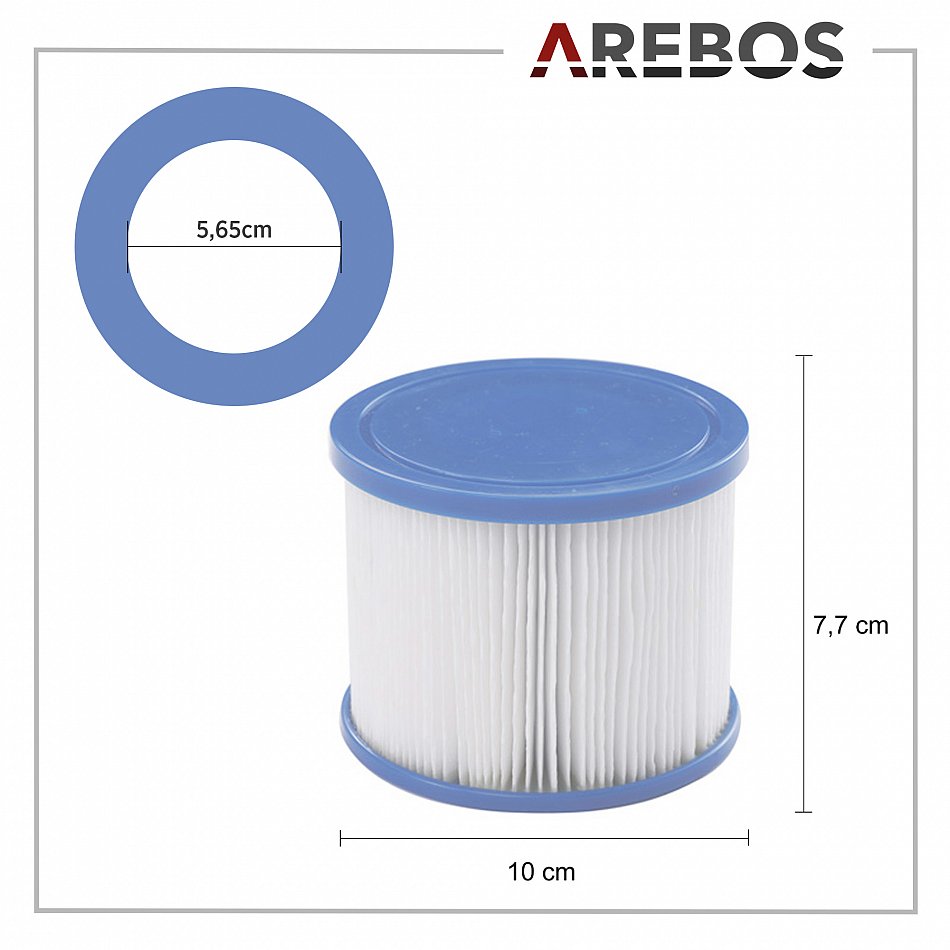 Age Recommendation
There is no age recommendation
Relevance of Dangerous Goods
No
Product Family
Pool Accessories
The document to download could not be found.