Gas hob stainless steel - 5 Zones
*inc. 20AT., free delivery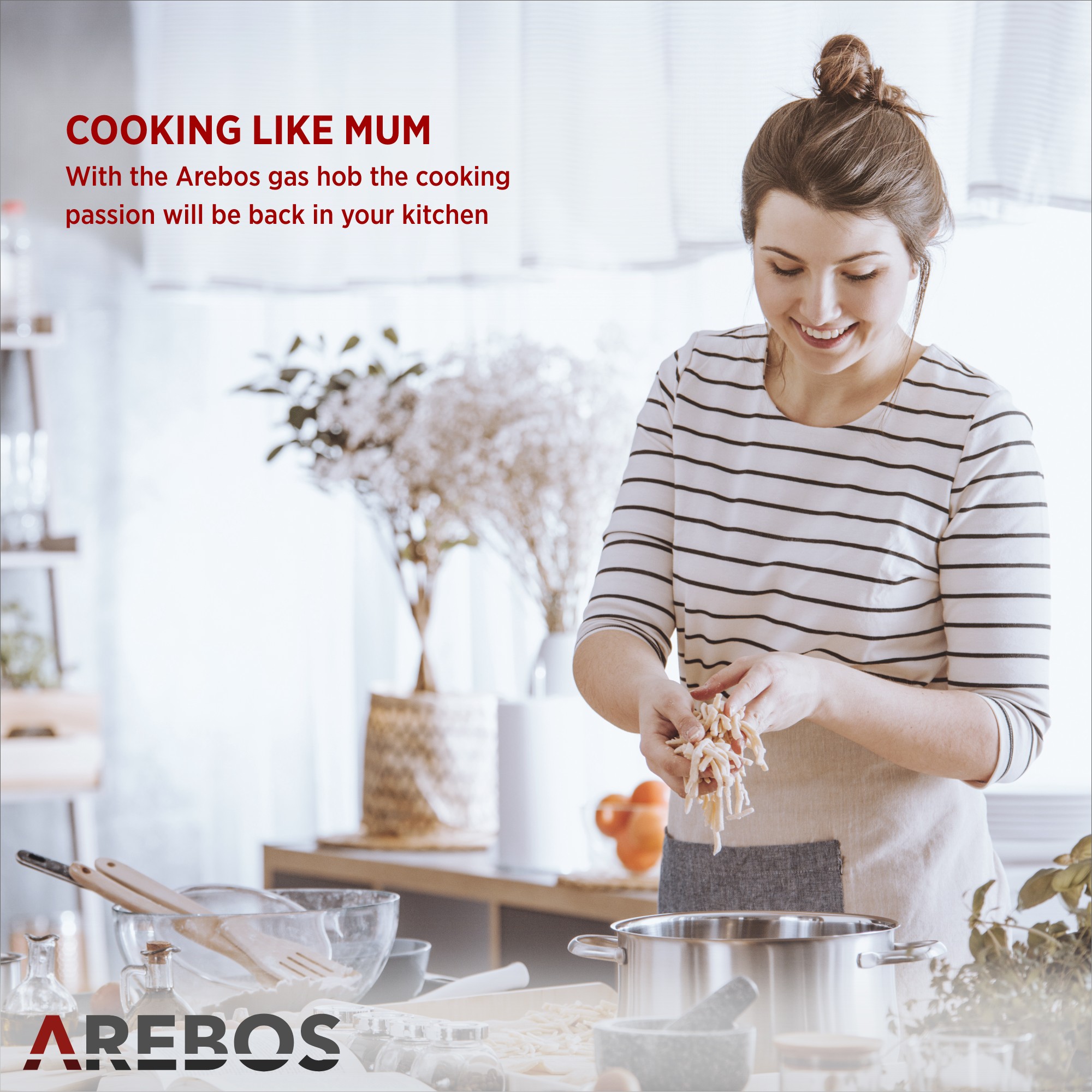 THE LOVE OF COOKING
Everyone can become a top chef – with a gas stove from AREBOS! Use the benefits of cooking with gas and create delicious dishes for your family and friends.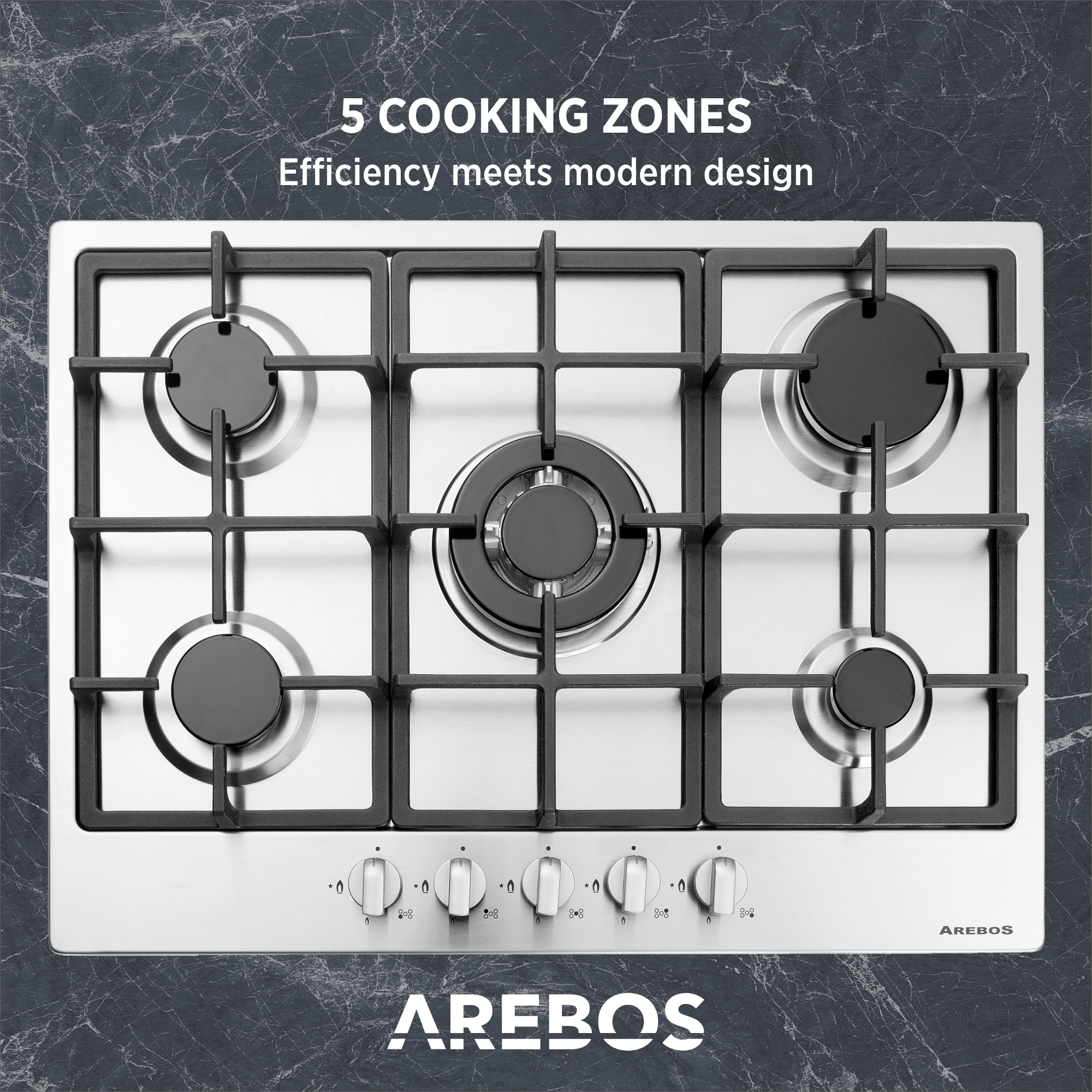 EASY OPERATION
Our gas stoves feature rotary switches of high quality that allow for adjusting the power directly on the stove. Adjust the power continuously according to your dishes.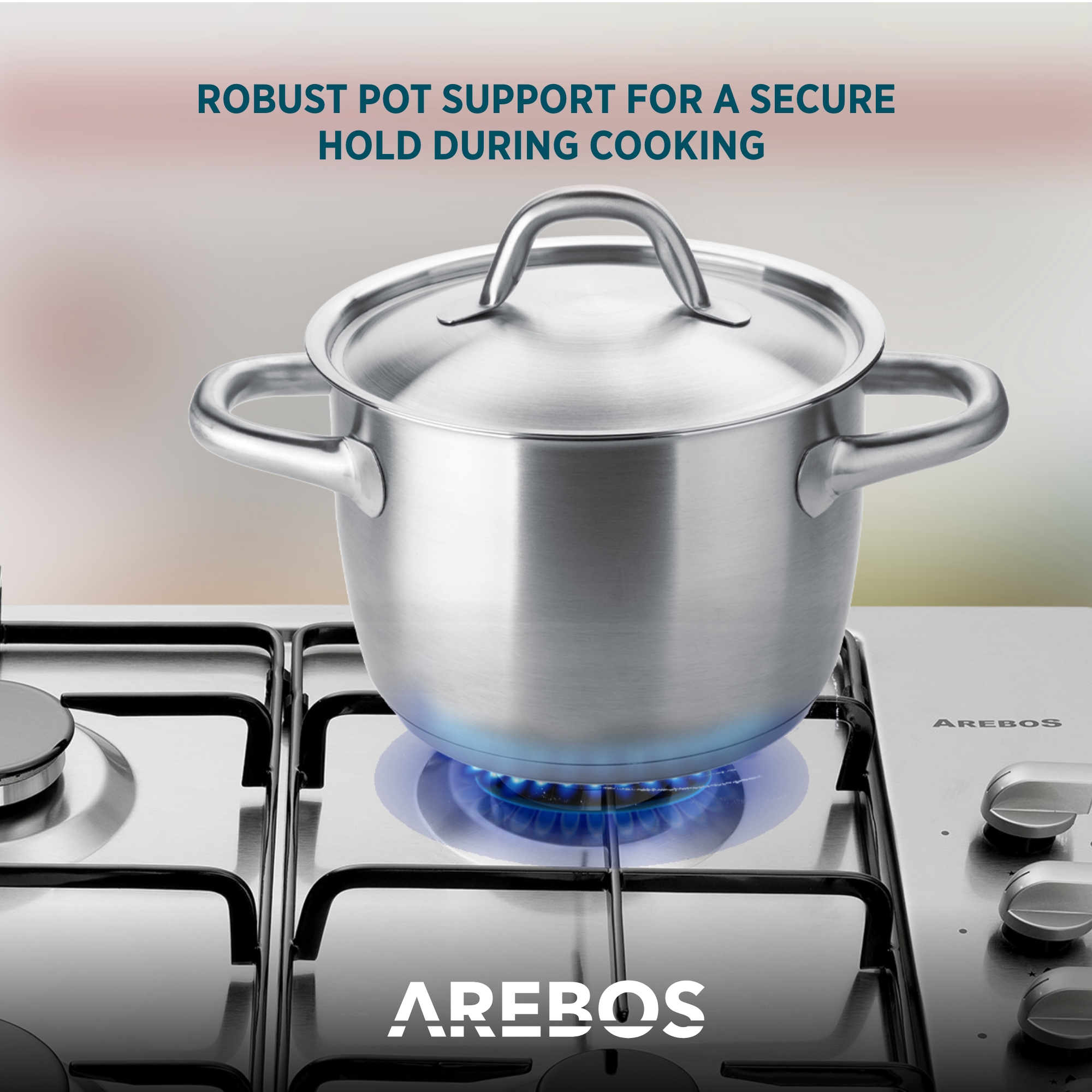 ROBUST GRATES
Apart from an elegant design, the stability of pots and pans is absolutely essential. For that reason, the stoves are equipped with robust, removable grates made of enamel. These provide for stability and at the same time are easy to clean.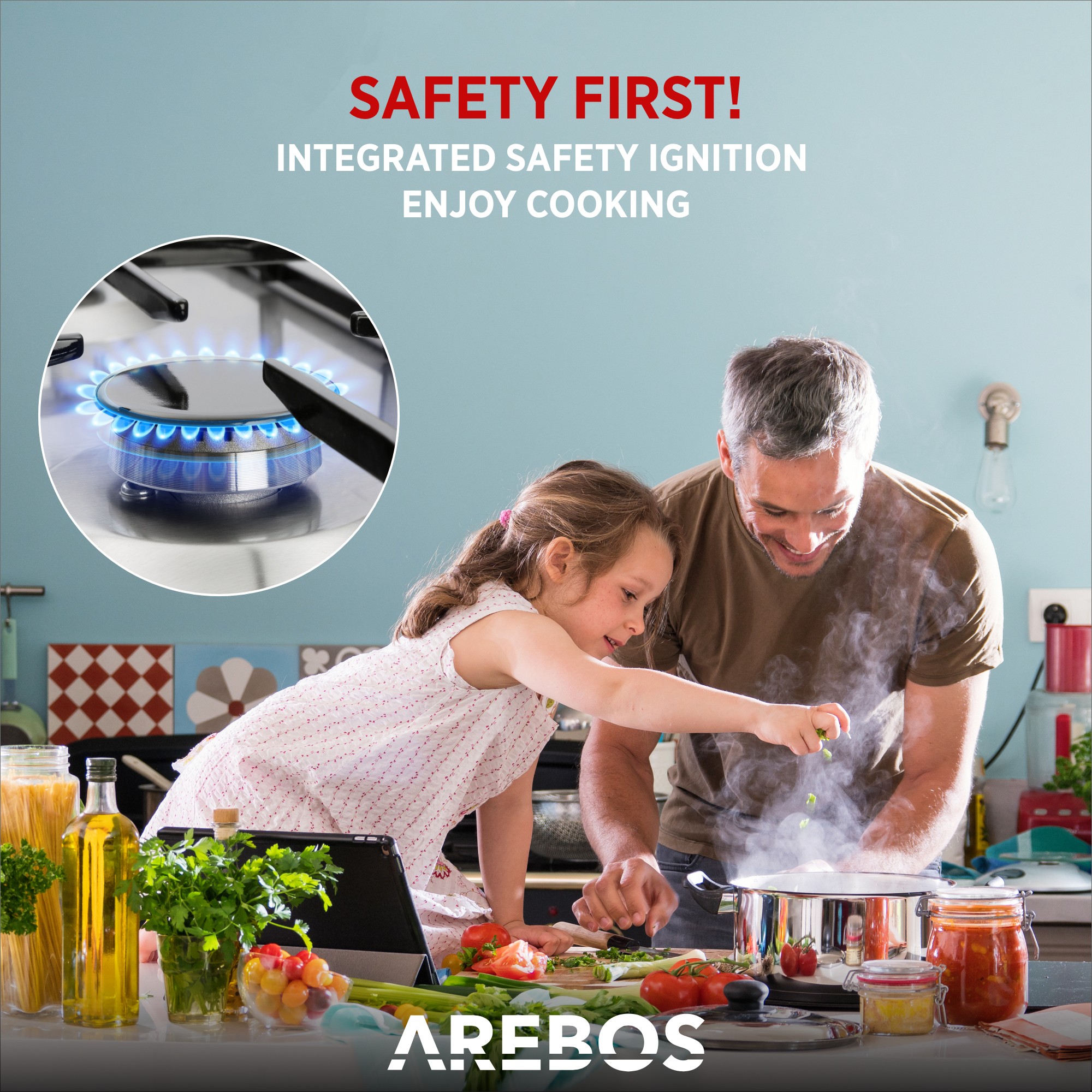 SAFETY PILOT
The AREBOS stove features a safety pilot that stops the gas supply in case a flame extinguishes, hence protecting you and your loved ones.
COOKING WITH YOUR FAVORITE EQUIPMENT
The gas stove from AREBOS allows for maximum flexibility when it comes to cooking utensils. Be it stainless steel, aluminum, granite, copper, or iron – use pots and pans to your own liking.
LOW-MAINTENANCE
The surface is extremely easy to clean. On top of that, the grates are removable and can be cleaned in up to no time.
COMPATIBLE WITH NATURAL AND PROPANE GAS
Not every home is equipped with a natural gas port, but that does not mean that you must give up on your gas stove. Apart from pre-assembled natural-gas nozzles, the delivery scope includes propane-gas nozzles for reconfiguration by a specialist.
AREBOS GAS STOVES
Whether you have little or lots of space in your kitchen: we have the perfect solution for you. Select a stove with 2, 4 or 5 cooking zones and experience for yourself the benefits of an AREBOS gas stove.
Age Recommendation
There is no age recommendation
Delivery Scope
1x gas hob (natural gas nozzles are installed)
1x mounting material
5x additional propane gas nozzles
1x instruction manual
Relevance of Dangerous Goods
No
Equipment
COMPATIBLE WITH NATURAL AND PROPANE GAS
Special Features
Built-in safety pilot
Self-sufficient & energy-efficient
Easy-to-clean surface
Rotary switch for adjusting the temperature
Compact design – perfect for small kitchens
Robust grates
Incl. installation materials
Installation Dimensions Length
544 mm
Installation Dimensions Width
467 mm
Installation Type
ready for installation element
Material Flame Distributor
Aluminum
Material Injector Holder
Aluminum
Power - Rear Left Zone
1.75 kW
Power - Rear Right Zone
3 kW
Power - Zone Front Left
1.75 kW
Power - Zone Front Right
1 kW
Power - Middle Zone
3.8 kW
The document to download could not be found.