Glass Ceramic Hob - 4 Zones 7200 W
*inc. 20AT., free delivery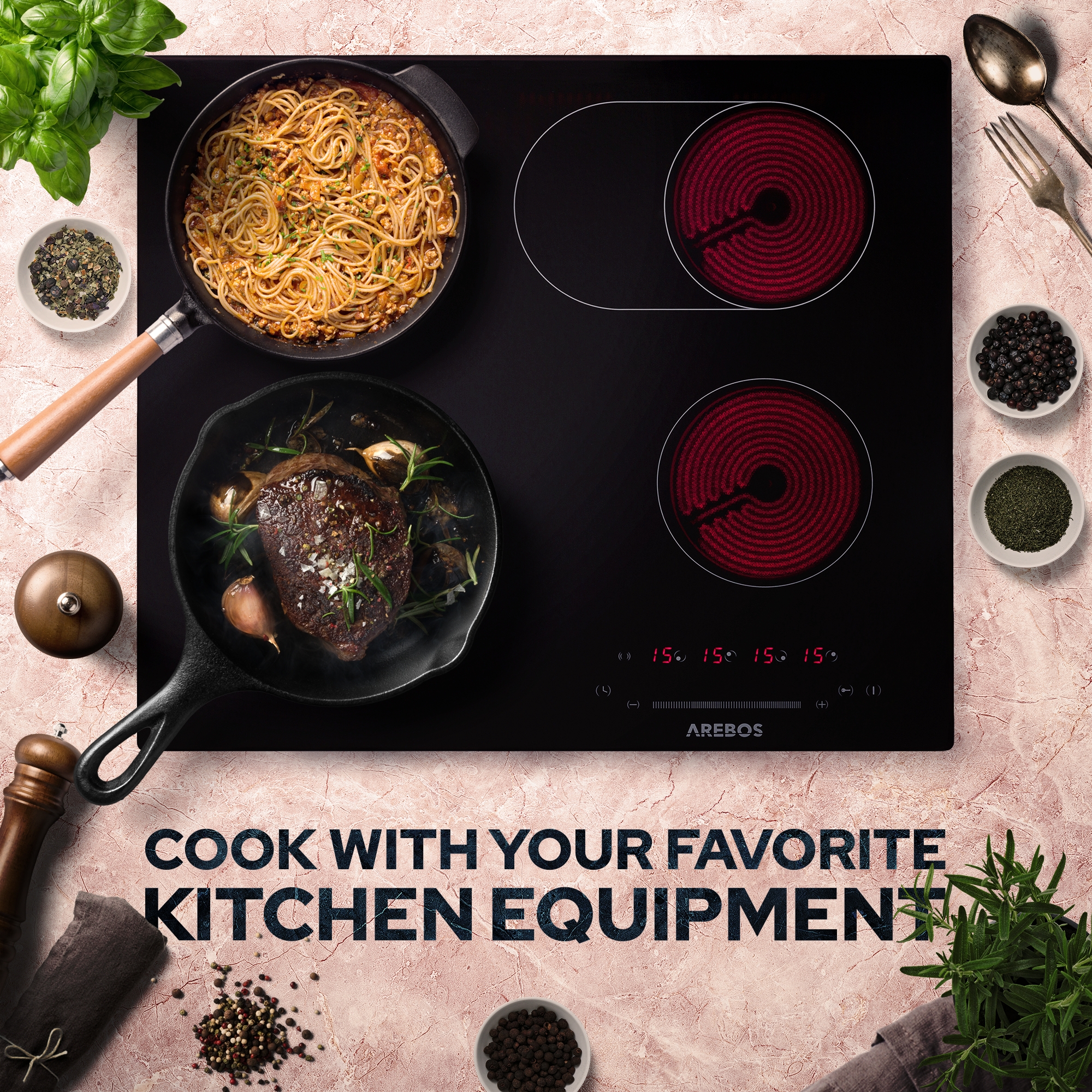 FOR THE LOVE OF COOKING
Become a master chef! No problem with the glass ceramic hob from AREBOS. Use the benefits of cooking at home and prepare delicious recipes for family and friends.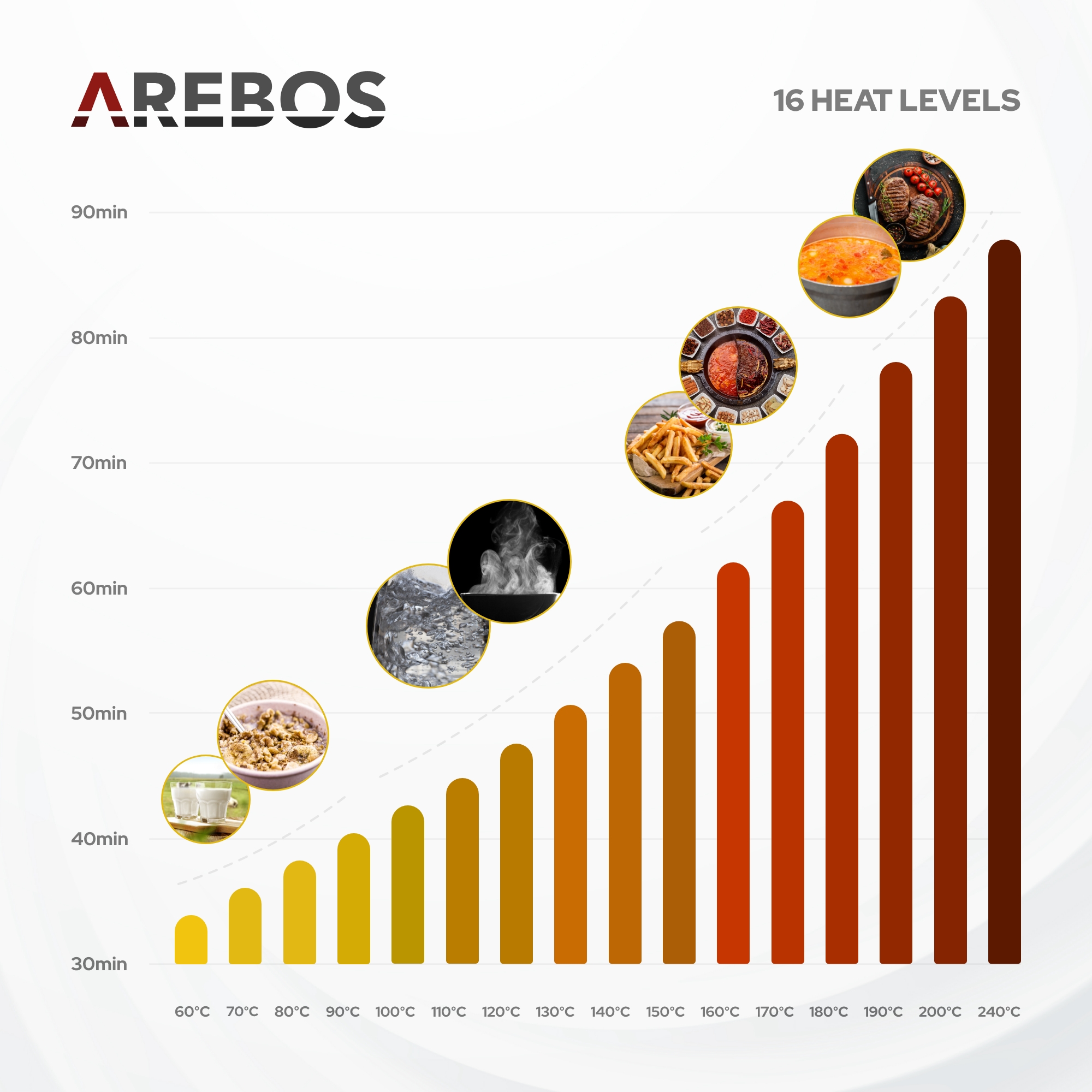 COOKING WITH PLAN
Instant heat: Quick, safe and convenient cooking experience! Position your favorite cookware anywhere on the flexible cooking zones. The hob will recognize and precisely heat your pans & pots.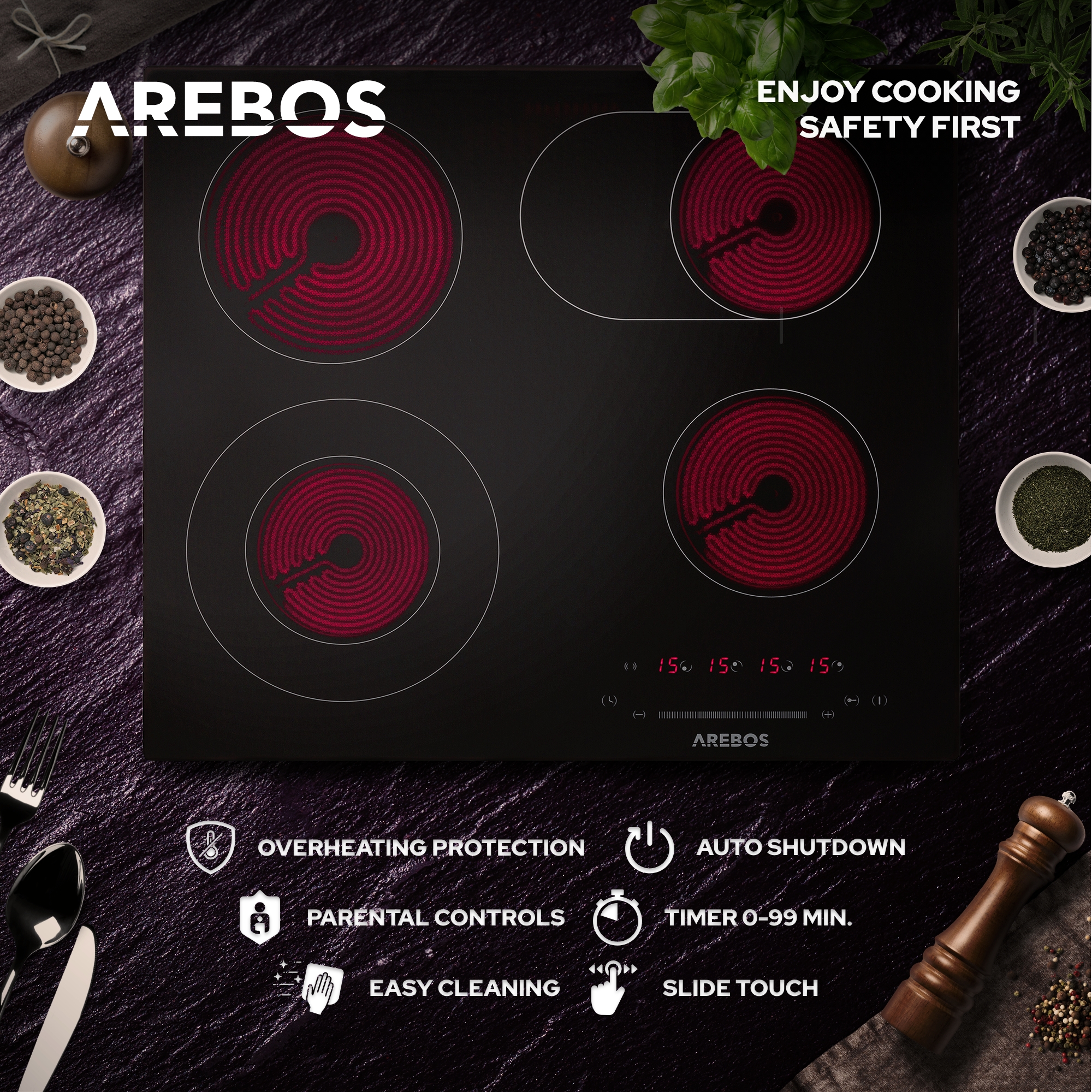 OVERHEAT PROTECTION & AUTOMATIC SHUT-OFF
To prevent damage, the hob features a temperature sensor control. If the temperature is too high, the hob will turn off automatically. If you forget to turn off the hob, it will turn off after a certain period of time.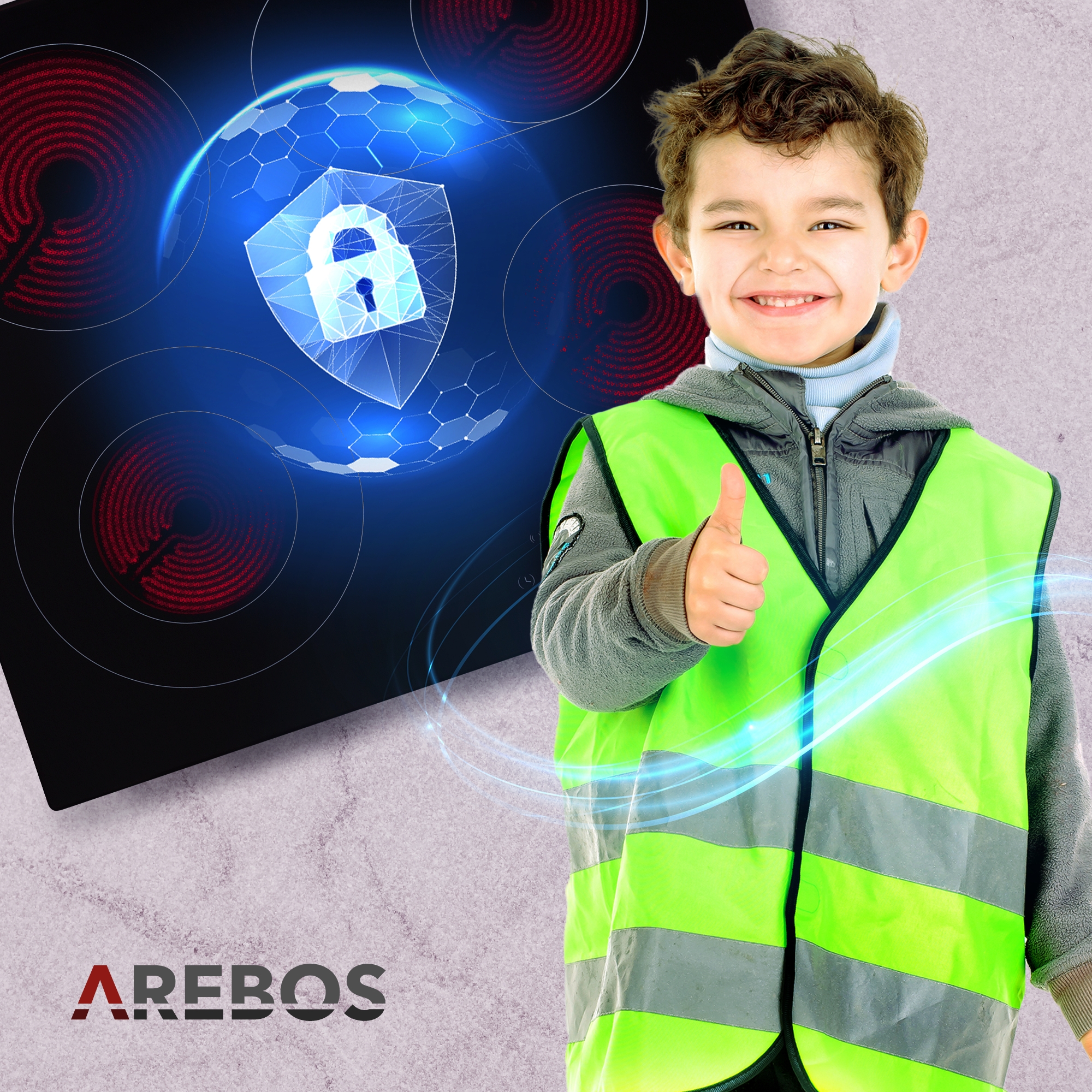 CHILD LOCK
The device has a key lock, so children cannot switch on the device. A lock on the control panel indicates whether the child lock is activated.
TOUCH SLIDE CONTROL
Touch control sensor buttons allow for easy operation of the hob. Use the slide control to set the temperature of the cooking zones easily by sliding with your finger. Conveniently select the required heat setting for perfect cooking results.
TIMER FUNCTION
Use the timer function to turn off the cooking zones after a period of time that can be adjusted individually. The LED display shows all relevant information conveniently in one space. Available time settings: 1-99 minutes.
LOW-MAINTENANCE




The surface of the hobs from AREBOS are made of glass ceramic, which can be wiped easily with a moist cloth. Heavier staining can be removed with the scraper included in the delivery scope.
MAIN PARAMETERS
Product dimensions: 51 x 29,5 x 6,5 cm
Installation dimensions: 48 x 26 x 5,8 cm
Max. power: 3000 W
Top zone: 1800 W | Bottom: 1200 W
Delivery Scope
1x Hob
1x Scraper
1x User manual
Relevance of Dangerous Goods
No
Equipment
Sensor Touch Display
Cleaning scraper
Special Features
Sensor touch display for easy and convenient operation of the device
Touch slide control: With your fingertip, slide across the slide control of the operating panel, select the preferred cooking zone, or select the power setting (1-16) with the +/- sensor button
Including scraper for cleaning
Timer function for programmed switch-off of the cooking zones
Modern, self-sufficient 4-zone induction hob with a total power of 7200 W
The surface of the hob is easy to clean
The LED display shows all relevant information conveniently in one place
Stainless-steel housing with elegant glass ceramic surface
Safe cooking due to child lock, automatic switch-off, overheat protection and automatic pot detection functions
Controll Elements
Touch Slider Control
Controll Method
Touch-Control Slider
Features of Surface
Glass ceramic
Installation Dimensions Height
4.5 cm
Installation Dimensions Length
55 cm
Installation Dimensions Width
48 cm
Installation Type
Prefabricated installation element
Material
Type of zones: Glass ceramic
Number of Power Levels - Hotplate
16
Power Single - Circuit Cooking Zone 3
1200 W
Temperature Setting
Infinitely Adjustable
Type of Controller
child lock, automatic switch-off, overheat protection
Type of Hob
Glass Ceramic Hob
Type of Power Plug
UK PLUG TYP G
Type of Power Supply
Mains Connection
Product Family
Glass Ceramic Hob
The document to download could not be found.