Hydraulic car ramp - Set of 2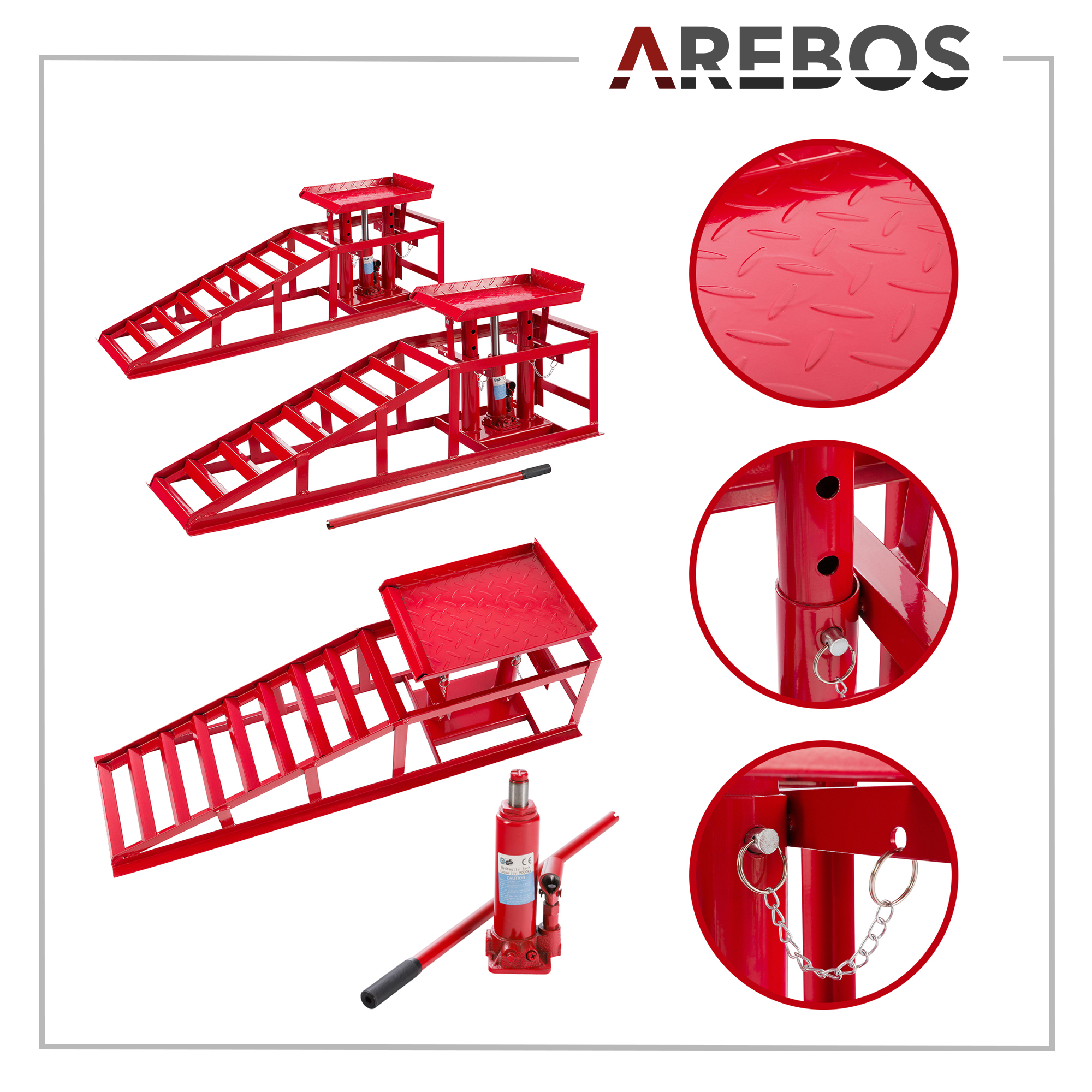 Practical & stable
The access ramp consists of a stable steel construction. The platform can be raised continuously using the manual hydraulic jack.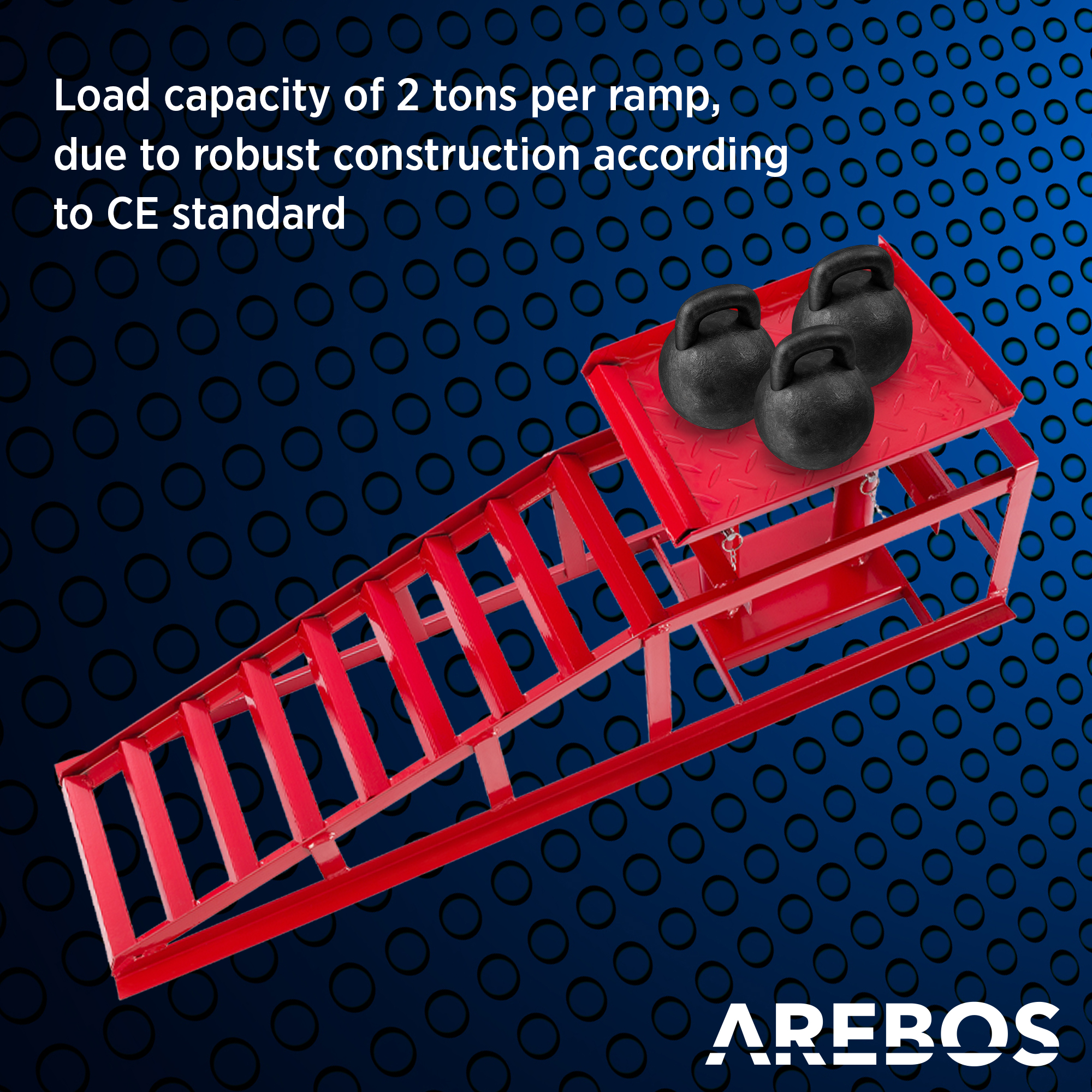 Load-bearing capacity of 2000 kg
The sturdy steel construction with a load-bearing capacity of up to 2000 kg / 2 T consists of a wide drive-on ramp with a drive-over edge, a height-adjustable lifting platform and a hydraulic cylinder that can also be used as a hydraulic trolley jack.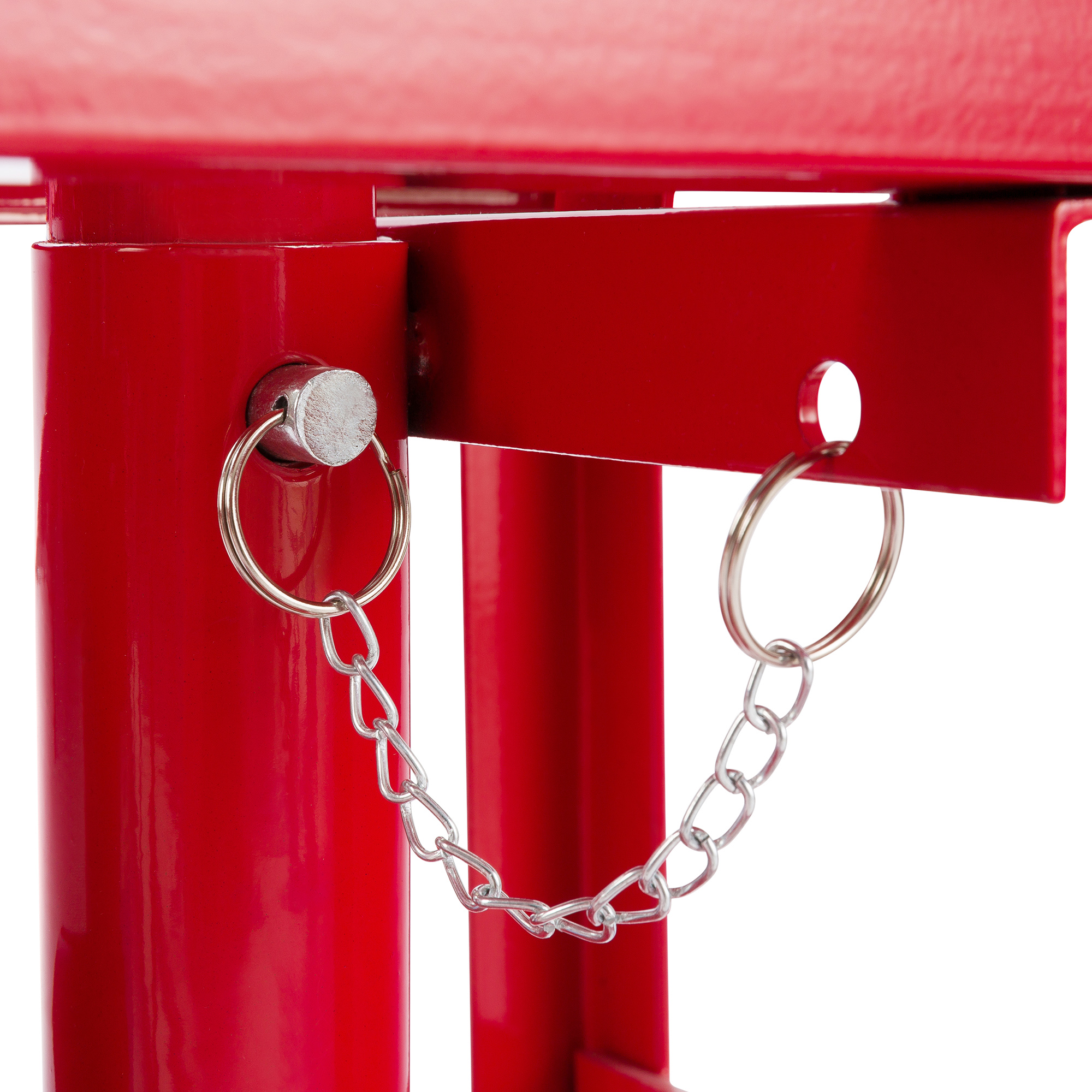 Maximum safety
The platform can be fixed in place with two safety bolts for more security. The bolts are chained to the frame construction, so they cannot get lost.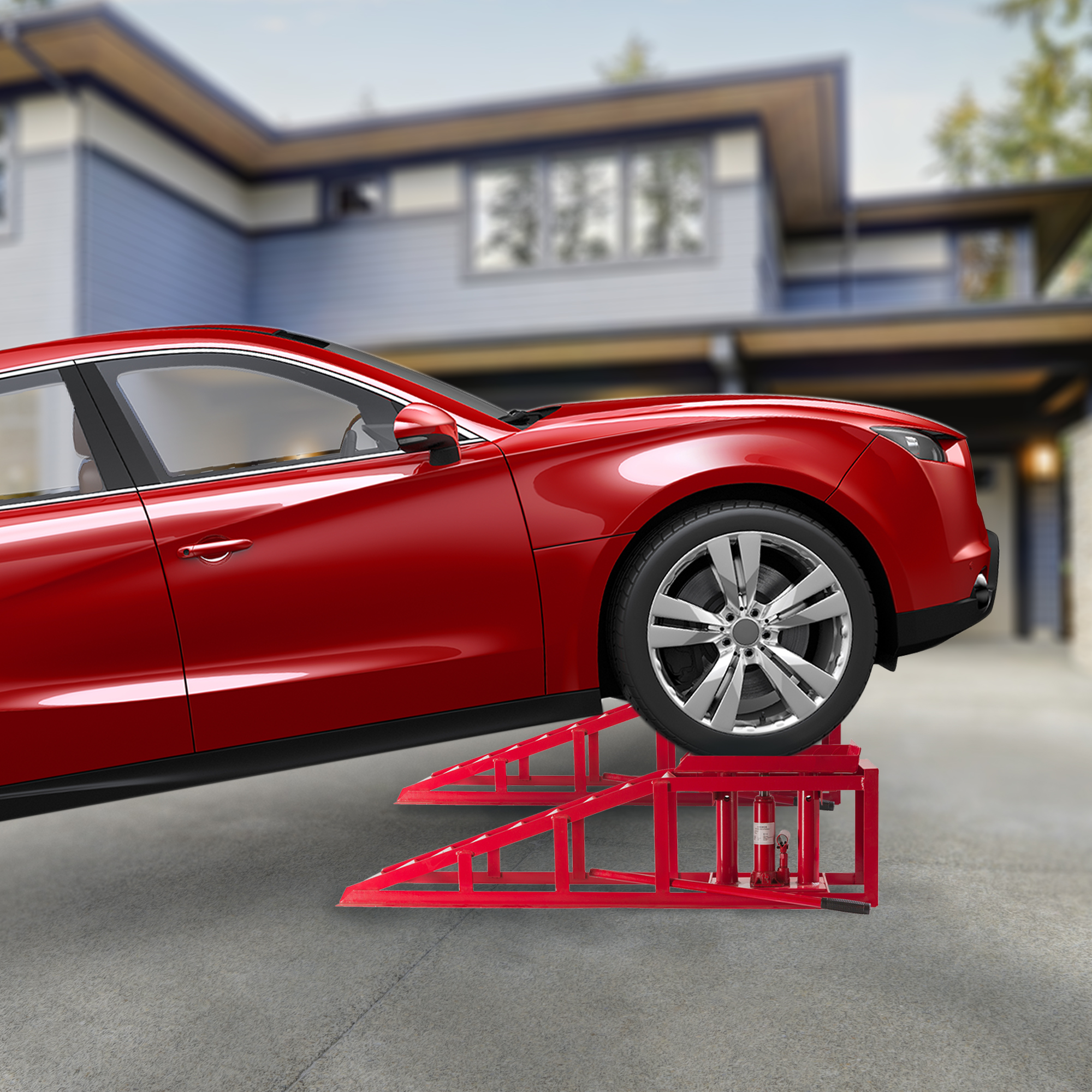 Compatible with a large number of vehicles
The 400 × 270 mm platform ensures that the vehicle will stand securely. The base area of 1150 × 325 mm gives the ramp great stability.

Easy to use
Thanks to the long lever of the hydraulic trolley jack, the platform can be lifted easily and with little effort.

Only with us will you find the best price-performance ratio!
Save money and make sure to get this inexpensive lifting platform. Only AREBOS gives you the best price-performance ratio combined with solid workmanship!

Age Recommendation
For adults
Delivery Scope
2x access ramp
2x hydraulic cylinders
1x instruction manual

Relevance of Dangerous Goods
No
Adjustability Height
270 - 375 mm
Drive - On -Height Starting Position
270 cm
Load Capacity Hydraulic Jack
2000 kg
Load Capacity Unfolded
2000 kg
Maximum Allowed Height Unfolded
375 m
Platform Size
400 x 270 mm