Infrared radiant heater 2500W with cross stand
*inc. 20AT., free delivery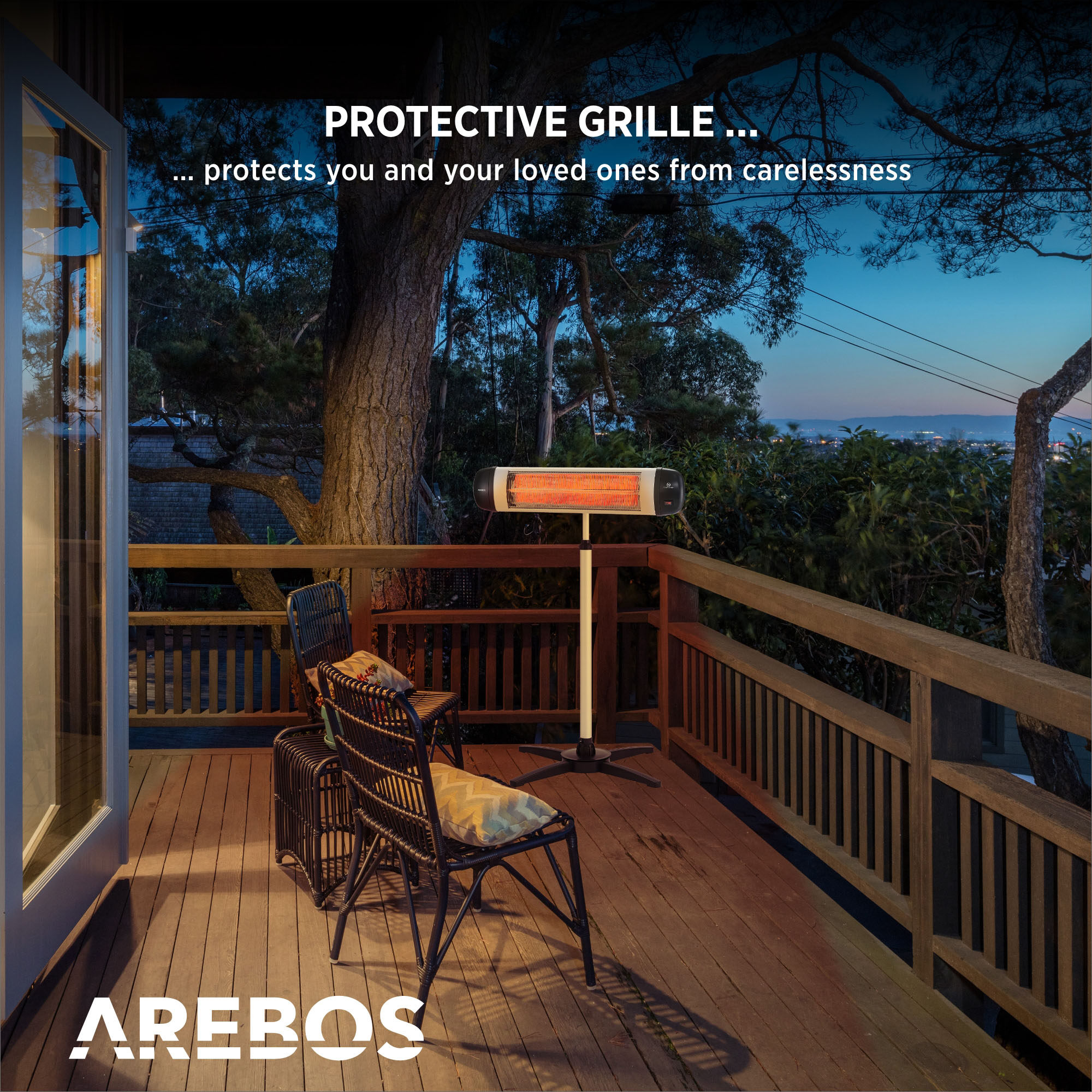 LOW GLARE: 100% HEAT, 80% LESS LIGHT
Conventional infrared heaters without low-glare technology do not only produce heat but also generate a bright and intense reddish orange light. The two short-wave infrared tubes of this radiant heater, on the other hand, reduce the brightness of the light by 80 percent. As a result, the area of use will not be illuminated as muss – by maintaining 100% of the heating power.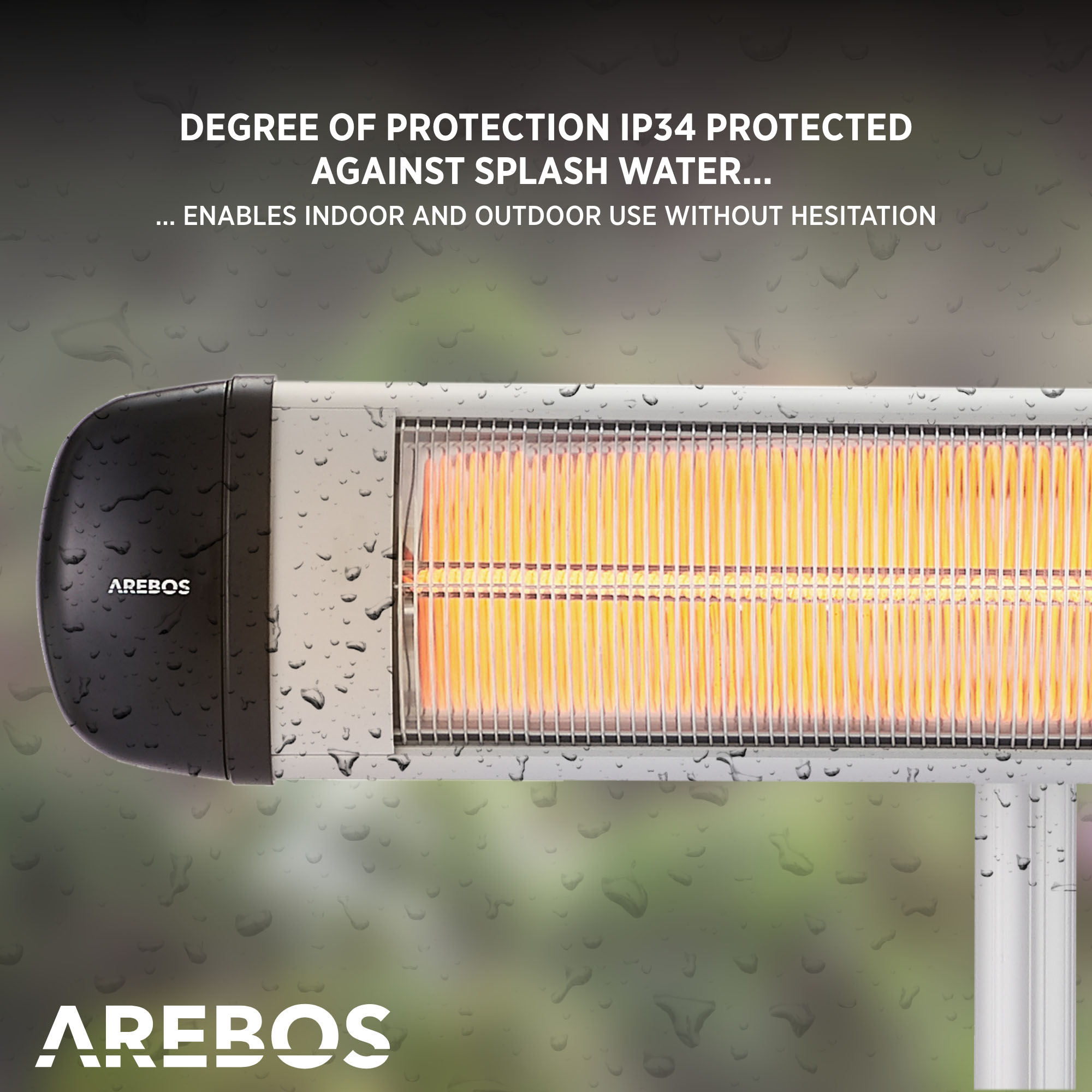 IP34 PROTECTION AGAINST SPASH WATER
The wall heater is perfect for use in conservatories, summer cottages, or in sales booths. Due to the splash-proof housing, the radiator can also be mounted to and operated on external walls (e.g. balconies).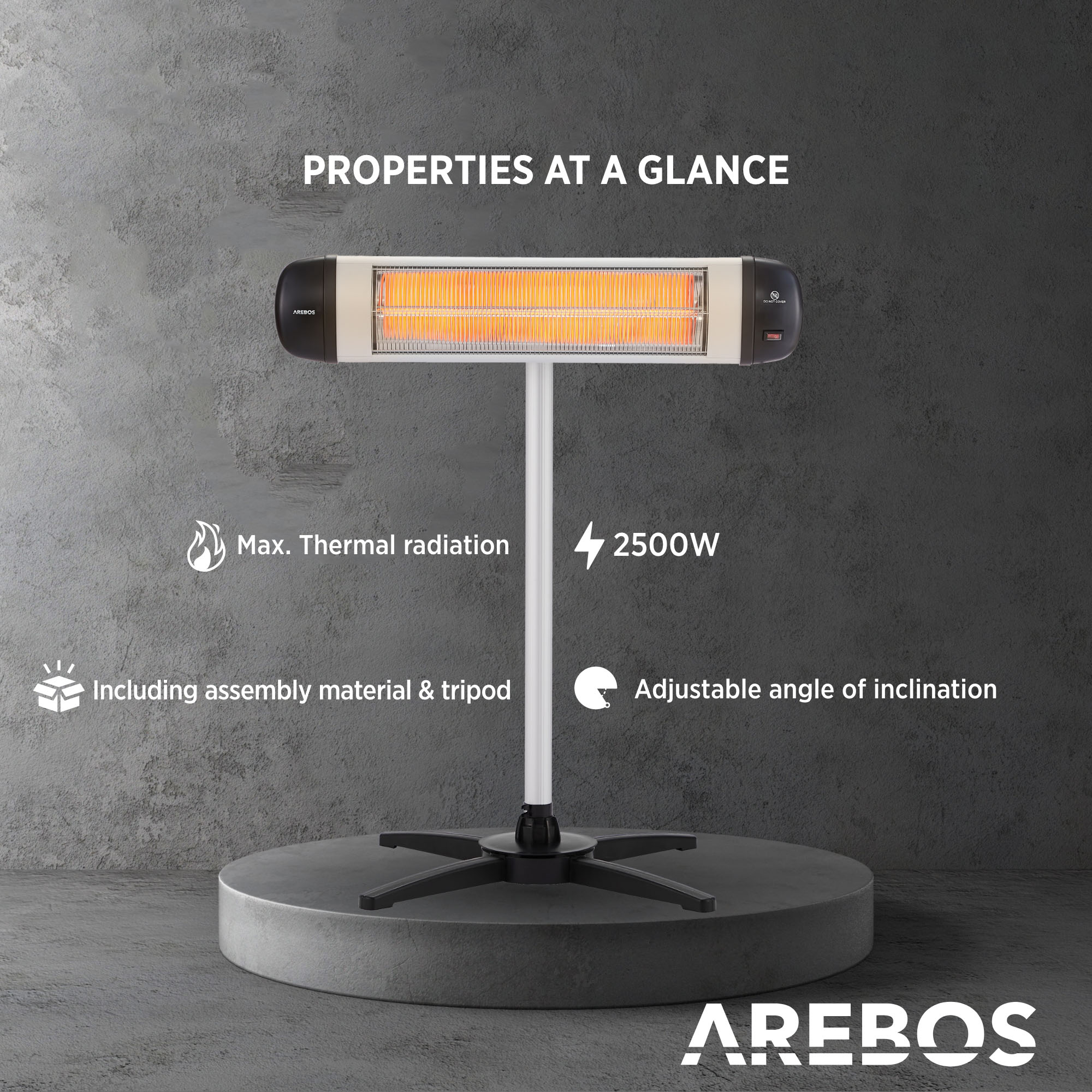 EASE OF USE
Of course, all functions can be controlled from the heater's control panel - you will immediately feel the pleasant warmth of the heater.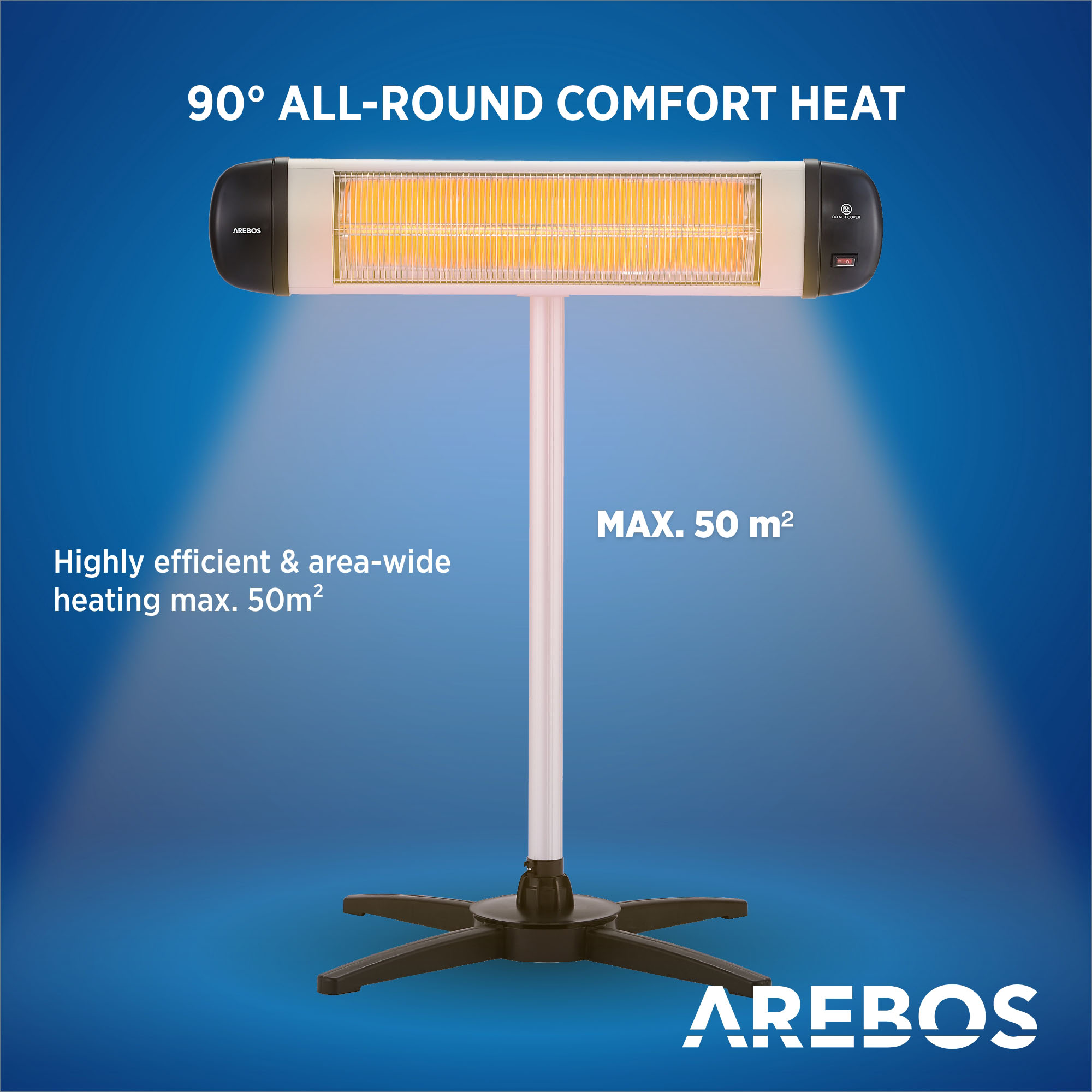 PERFECT ORIENTATION
The large tilt angle allows for extensive adjustment according to operating conditions. The generated heat is clean, non-condensing and dust-free, and without any odor or noise.
CONVENIENT MOUNTING
The flexible bracket allows for mounting to a wall or ceiling – or to a height-adjustable tripod. Simply take the heat with you. Both the fastening material and a manual with installation and operating instructions are included in the delivery scope.
AREBOS HEAT RADIATOR
Remake your backyard or porch and create your own comfortable haven with the different heaters from AREBOS! We offer everything needed for you to take the coziness of your living room to the outdoors.
Relevance of Dangerous Goods
No
Special Features
High-quality low-glare technology reduces visible light by up to 80% compared to conventional infrared radiant heaters - approx. 6,000 hours of light.
Infrared heat: Even and targeted heat distribution without preheating
Uncomplicated and rapid heating in indoor and outdoor areas (e.g. on outdoor terraces, halls, gardens, workshops etc.)
IP34 protection against splashing water
Heating power of 2500 watts
Energy-efficient
Weather-resistant aluminium
With height-adjustable tripod base
Suitability Area
Suitable for Indoor and Outdoor
Delivery Scope
1x Heat radiator
1x Tripod
1x Fastening material
1x User manual

Material Heating Elements
Infrared
Type of Assembly
Wall Mount, Ceiling Mount, Tripod
Type of Power Plug
UK PLUG TYP G
Type of Power Supply
Mains Connection
Product Family
Radiant Heater
The document to download could not be found.