Manoeuvring jack 3T with foot pedal
*inc. 20AT., free delivery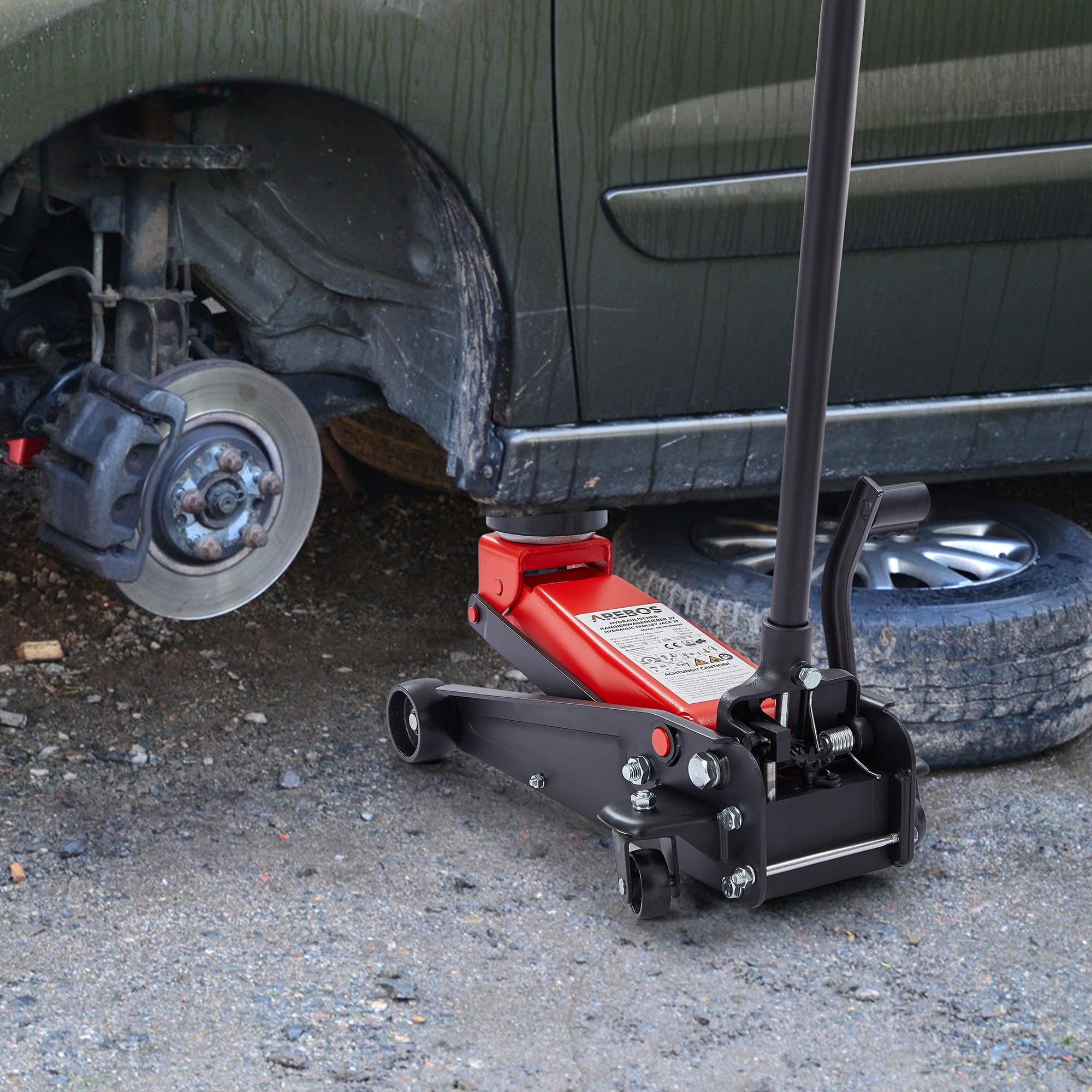 No great force is required when using the jack - the lever works with moderate resistance, which helps to control the lifting process. Lowering is done by a simple rotation of the lifting rod. The automatically controlled lowering speed guarantees maximum safety and enables precise application.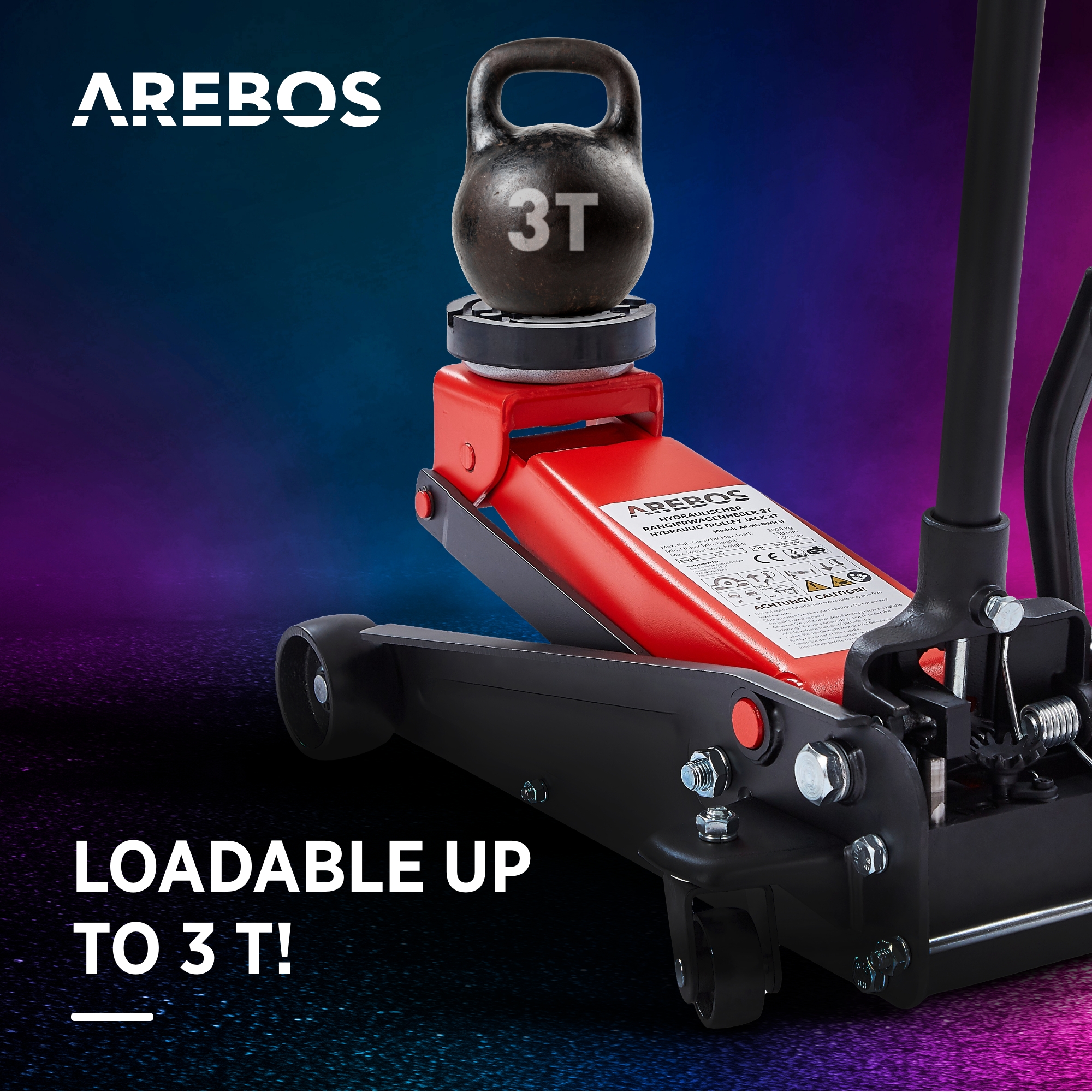 With a load capacity of up to 3 T, the AREBOS jack is a very powerful small tool for intensive and versatile use. It has a lifting height of up to 508 mm and a robust construction as well as a firm stand, so that there is no risk of tipping over and causing injury.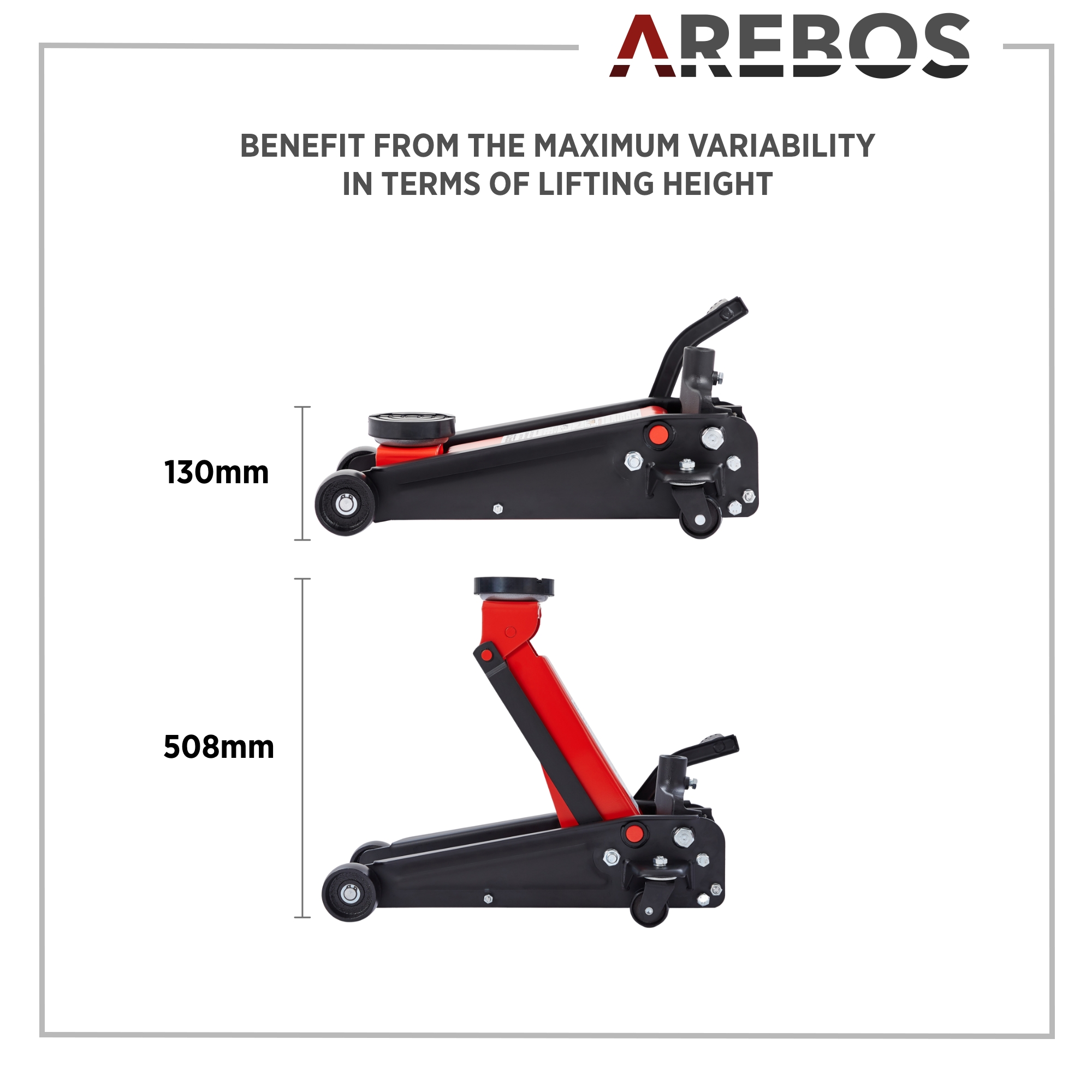 The variable lifting height between 130 mm and 508 mm makes the AREBOS jack suitable for various vehicle models. The hydraulic unit in combination with the extra-long lifting rod and the foot pedal make changing tyres child's play.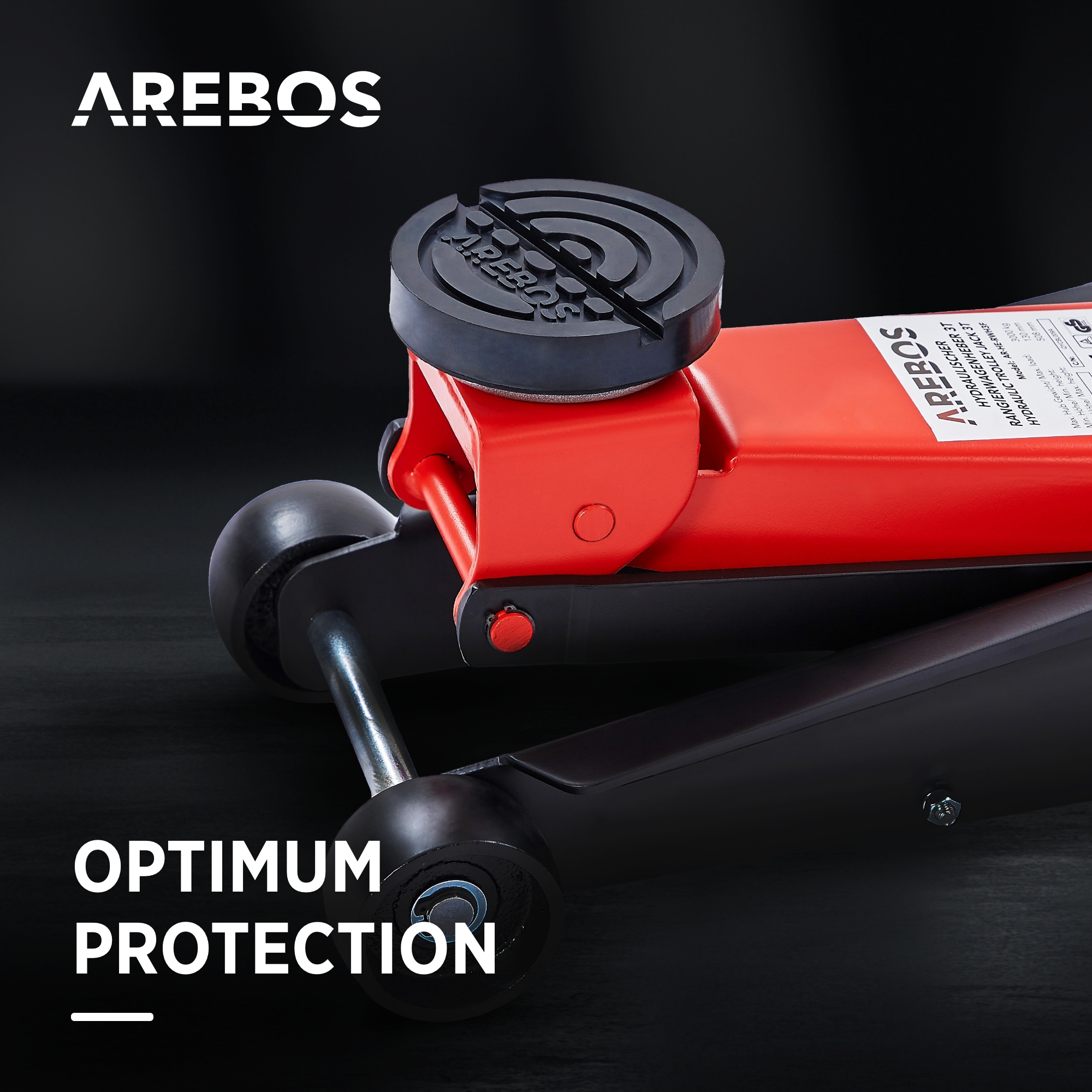 The 2 rubber pads supplied are perfectly designed to protect your car body from damage and thus ensure particularly gentle and safe working. The vehicle rests securely on the rubber pad and can be raised and lowered without hesitation.
jack made of quality steel has four high-quality castors - two swivel castors and two manoeuvring castors. Two of these can rotate 360° and two are fixed, so that the manoeuvring jack can be moved freely. The simple, robust design and compact size make it suitable for use in any garage or as a permanent fixture in the boot of a vehicle.
With the AREBOS jack you can prepare your vehicle for the change of season without welding and in a short time. No annoying crawling on the floor, no strenuous cranking or pulling pumping. Simply drive underneath, pump up with the foot pedal or the long lifting rod, and you're done.
Application Area
Car lift, tyre or wheel change, maintenance work
Delivery Scope
Package 1 - 1x hydraulic jack
Package 2 - 1x lever bar, 2x rubber pad, 1x instruction manual
Relevance of Dangerous Goods
No
Equipment
Easy handling with 2 load and 2 360° swivel castors
High load capacity of 3 tons
Quick lift possible with separate foot pedal
Large pick-up plate for safe lifting and lowering
Uncomplicated pumping and lowering due to the extra long lifting rod
Incl. 2 rubber pads
TÜV Rheinland - GS tested safety
Special Features
3 tons load capacity
Quick lift foot pedal
Large pick-up plate
2 rubber pads included
Diameter Rear Wheels
58 mm
Dimension Pads
Ø 99 mm, thickness 22.5 mm
Ø 123 mm, thickness 30 mm
Front Wheel Diameter
88 cm
Lifting Height Max.
508 mm
Lifting Height Min.
130 mm
Number of Steering Wheels
2
Type of Drive Stroke
Hydraulic
Product Family
Hydraulic Jack
The document to download could not be found.