Plasma Cutter - incl. accessories
*inc. 20AT., free delivery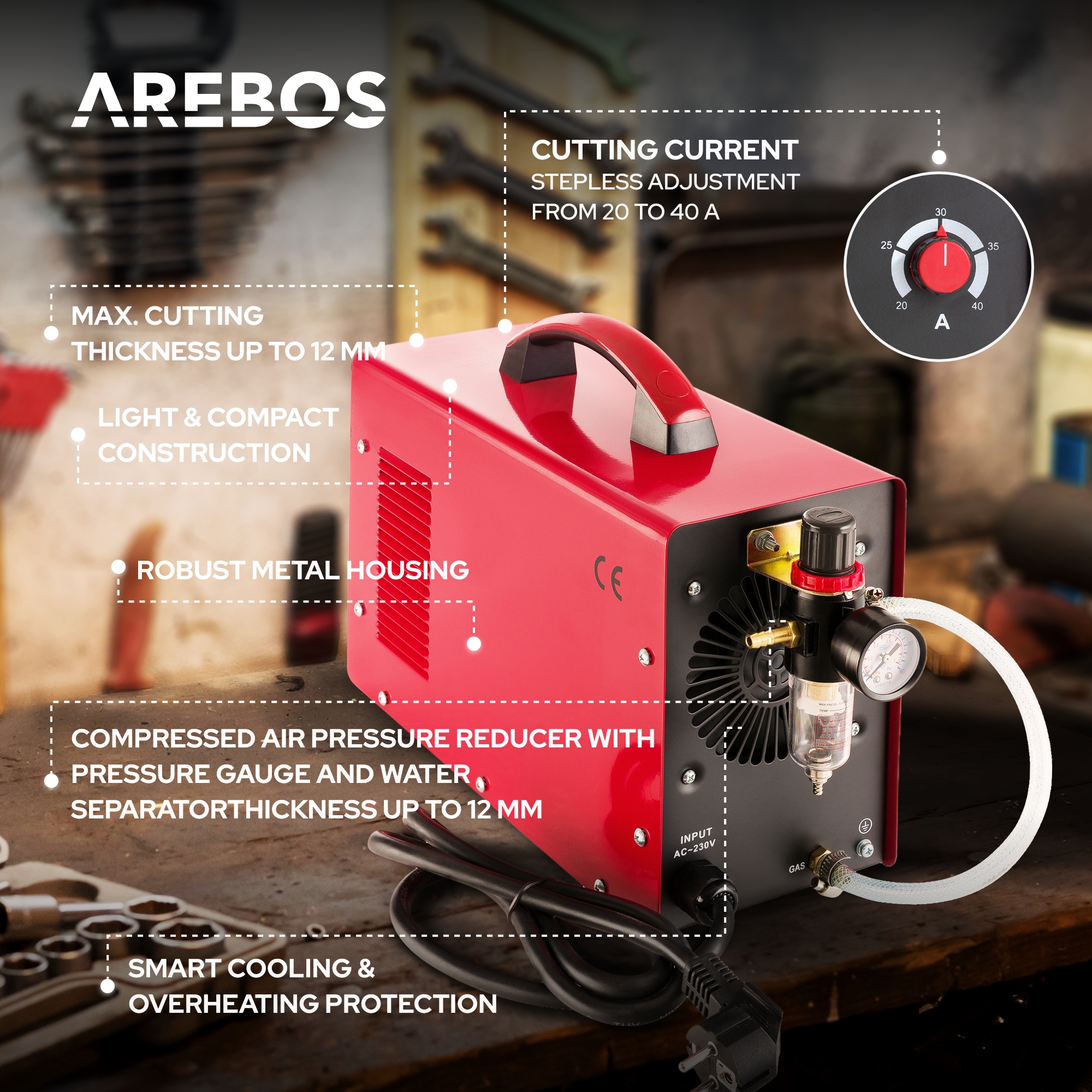 The plasma cutter features a current of 40 A and a cutting thickness of approx. 12 mm. Other features are high heat transfer, high-performance cooling, high-frequency ignition, and good insulation. With guaranteed safety and built-in overheat and overcurrent protection mechanisms, this plasma cutter complies fully to CE certifications standards.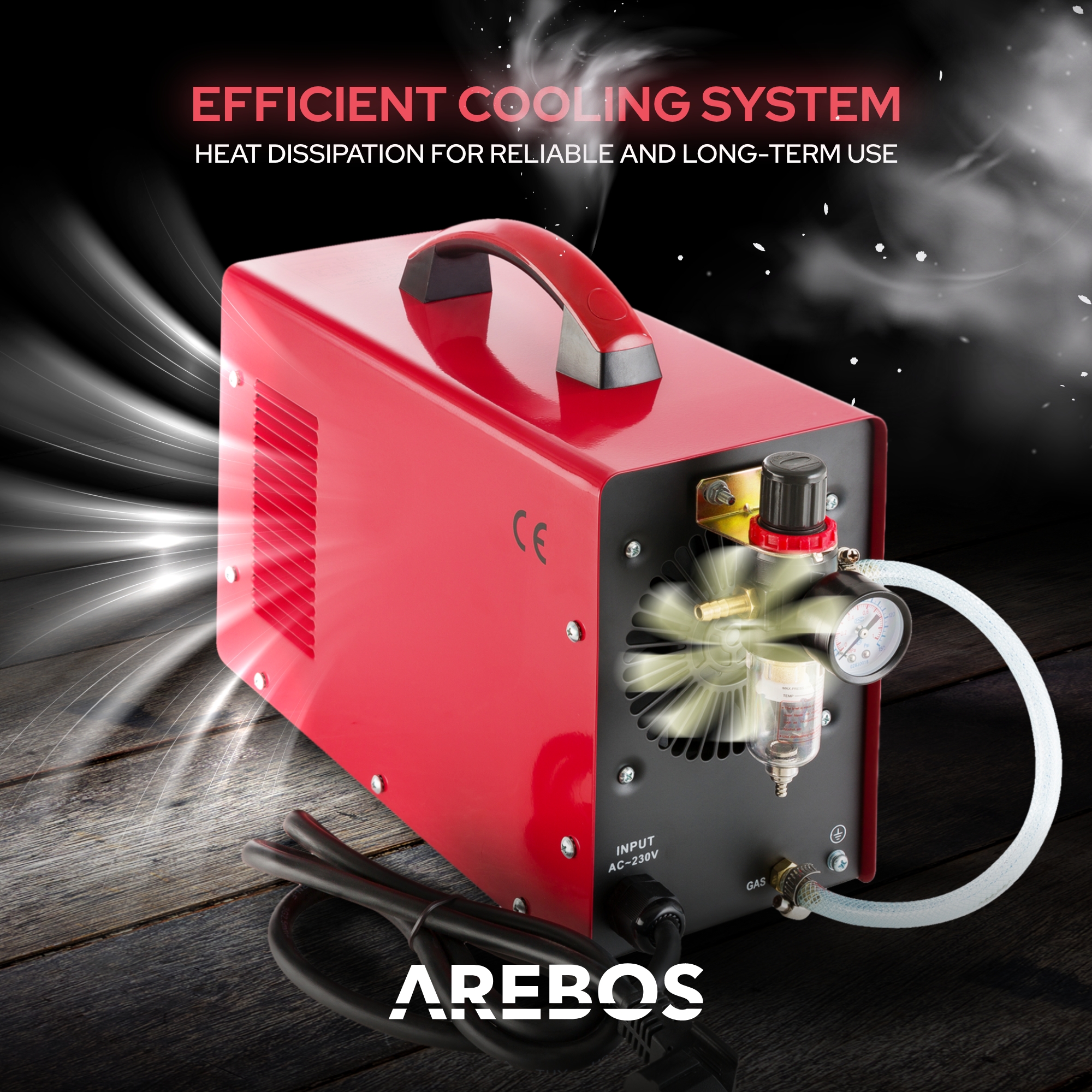 PRODUCTIVE FAN
This modern plasma cutter from AREBOS features a powerful cooling system. There are built-in cooling ducts and a powerful fan on both sides for balanced dissipation of heat. The fan ensures maximum performance and durability. The ventilator on the rear ensures quick output of cold air and utilization of maximum performance.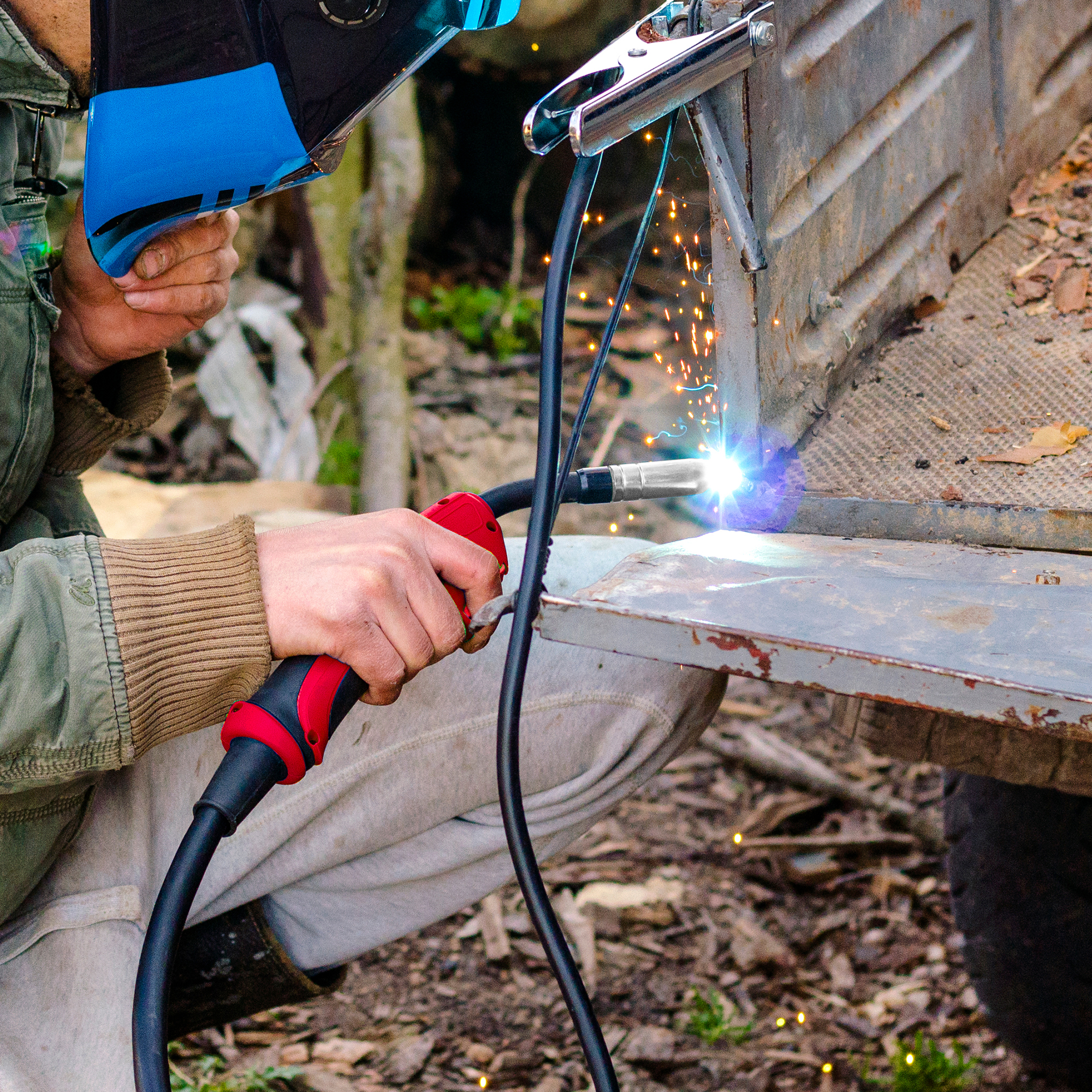 The AREBOS plasma cutter features a sturdy metal housing with robust handle. The cutter is also equipped with a high-quality, non-contact pilot arc and a plasma torch, which has been designed specifically for improving the quality of cuts. Due to its easy setup, it is suitable not only for professional repair people but also for the needs of ambitious beginners.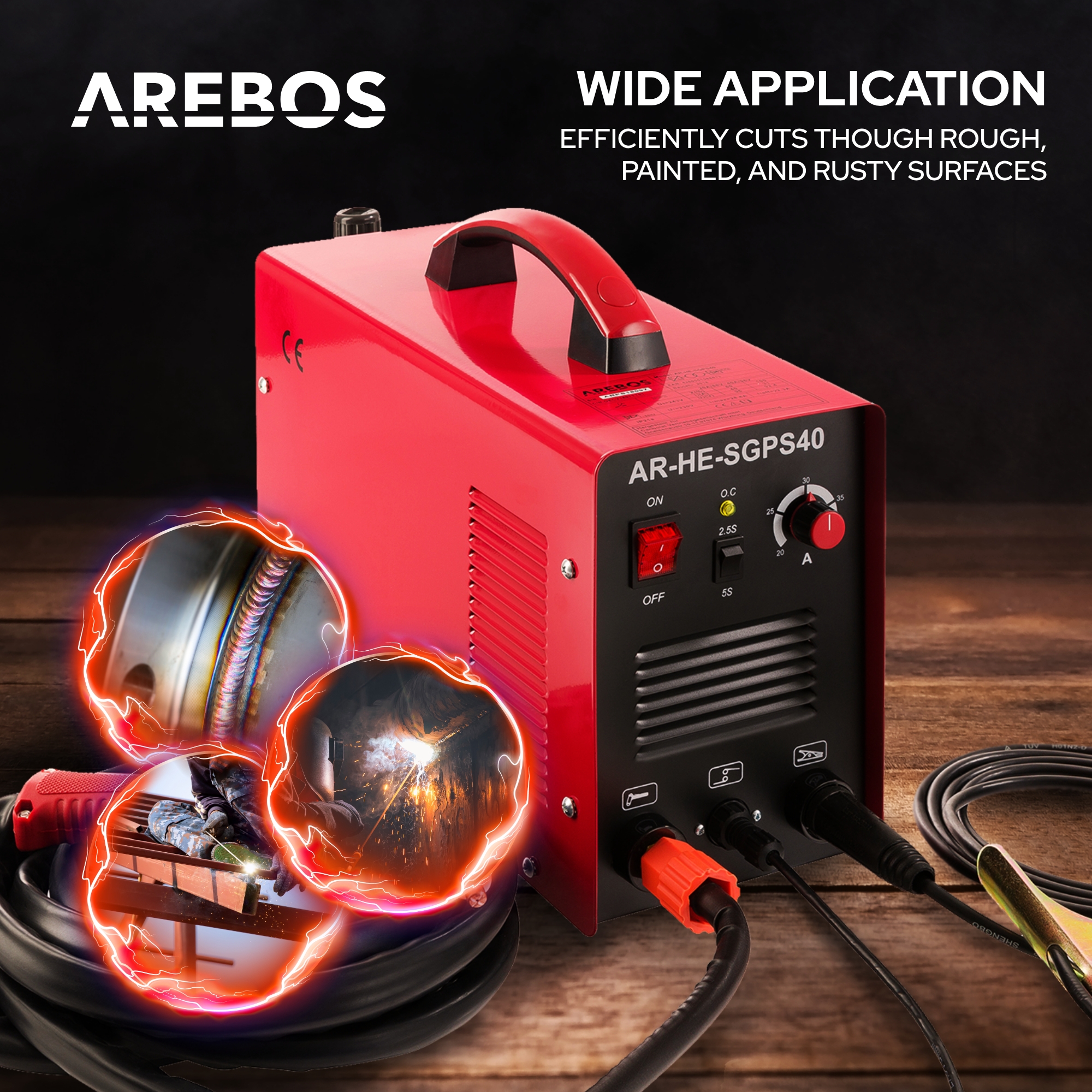 The AREBOS plasma cutter is suitable for manifold applications. It uses the plasma cutting method which delivers excellent cutting results. Plasma cutting is often used in manufacturing, construction, vehicle maintenance, and pipework construction.
COMPACT & MOBILE
The handle has been designed for easy transport of the device. Thanks to its light-weight housing and compact dimensions of 37.1 × 15.5 × 29.5 cm, it can be carried along without problem. Its compact design requires little space, allowing for easy storage. You will get a complete, compact top device!
EVERYTHING INCLUDED
When buying the AREBOS CUT 40, you will get the following accessories: control cable, pressure regulator, torch accessories, deslagging brush, earth terminal, welding shield, user manual. This delivery scope facilitates the quick start-up of the device.
Delivery Scope
1x Plasma cutter including control cable
1x Pressure reducer
1x Torch accessories
1x Slag brush
1x Ground clamp
1x Welding shield
1x Instruction manual
Relevance of Dangerous Goods
No
Equipment
1x pressure reducer
1x burner accessories
1x slag brush
1x ground clamp
1x welding shield

Special Features
Works with normal compressed air
No flammable or oxidizing gases
Extensive accessories included
Compact and easy to carry

Mains Connection Frequency
50 Hz
Type of Power Supply
Mains Connection
Product Family
Plasma Cutter
The document to download could not be found.