Router 710W - incl. trimmer and diving base
*inc. 20AT., free delivery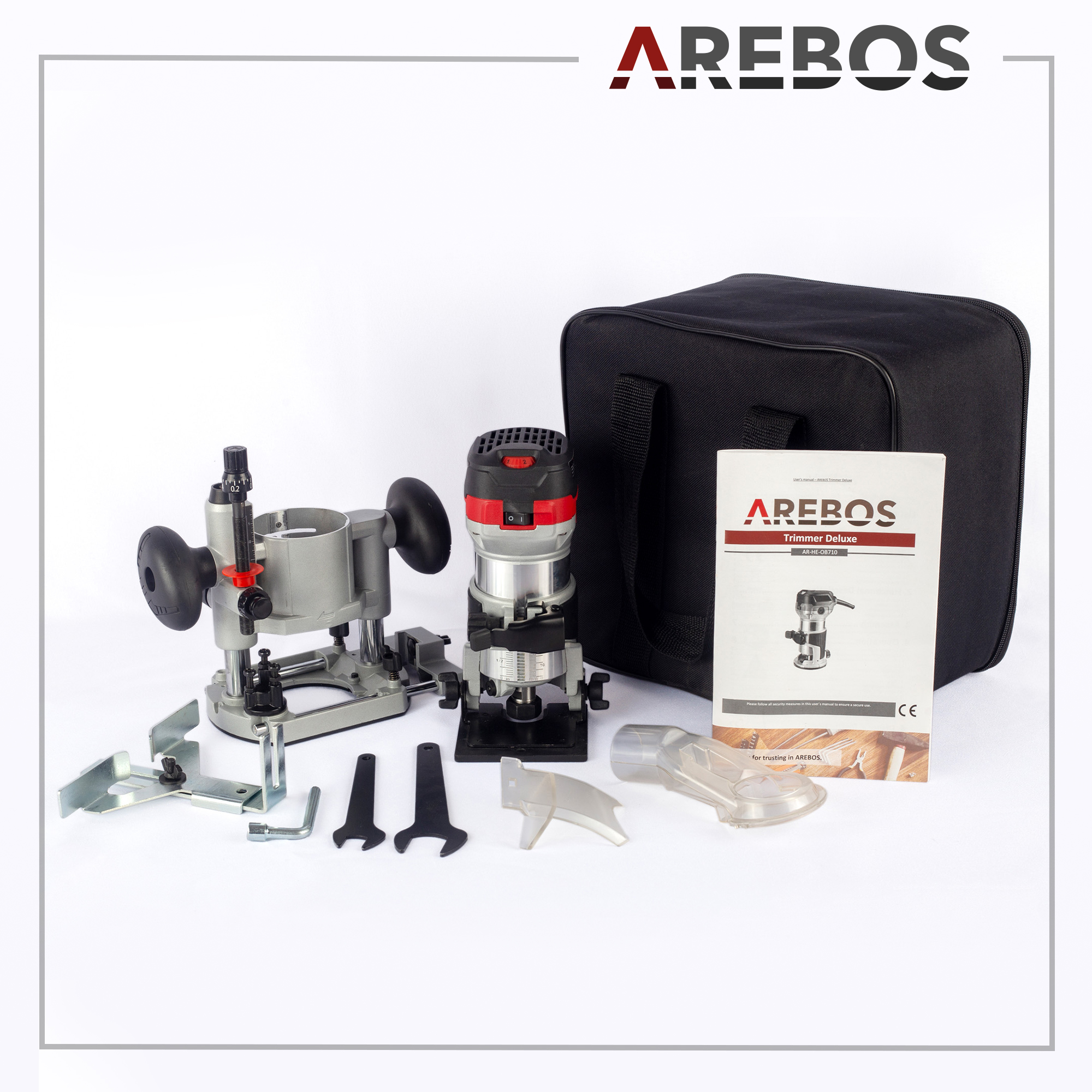 All-rounder
The router can be transported easily and is a great help for performing different cutting and molding work on wood, plastic, metal, and laminate surfaces – indispensable if you want your routing work to be of highest precision and professionalism!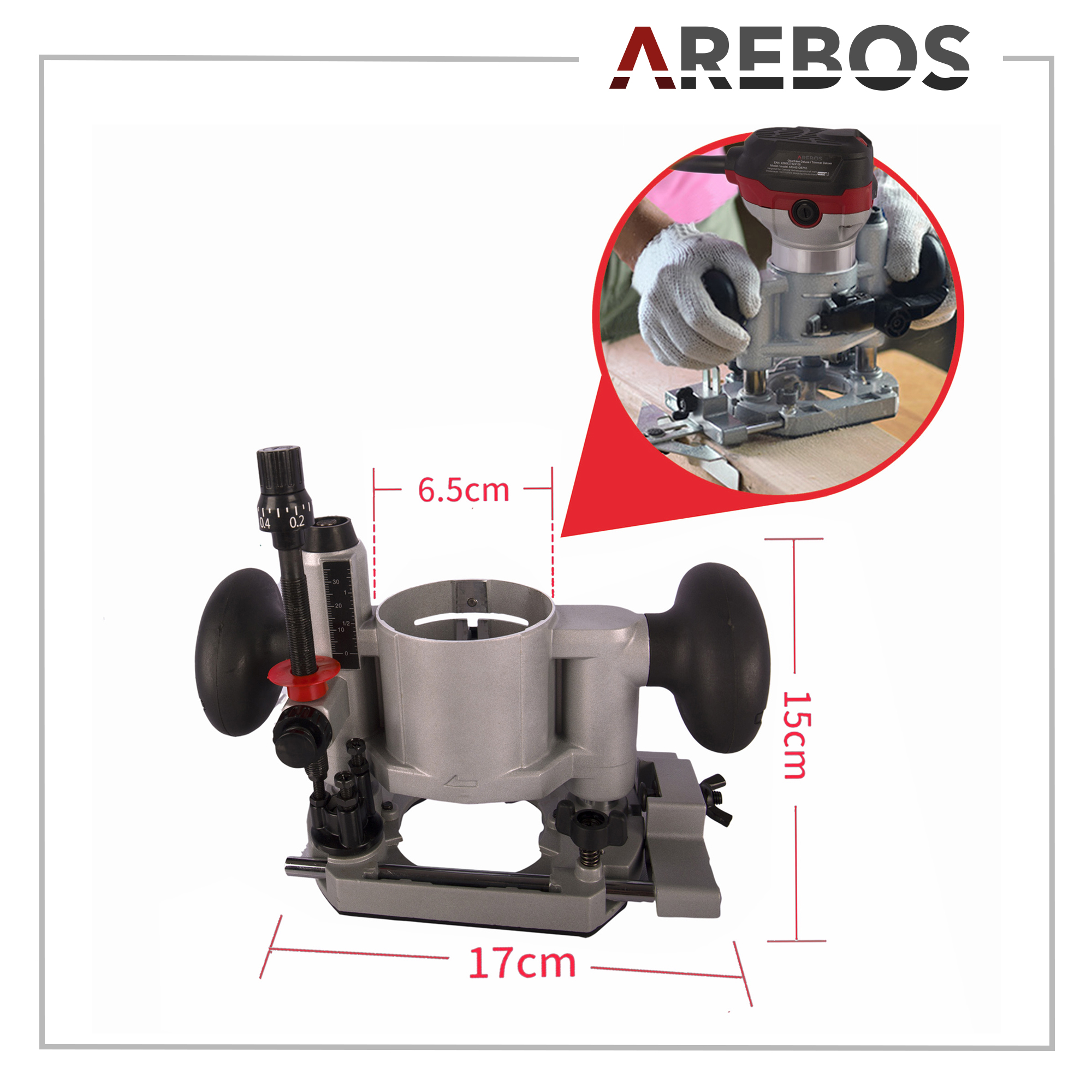 Practical & good
This model is fully equipped with trimmer, diving base, and toolbox. The router is perfect for grooving, working edges, milling holes, amongst others.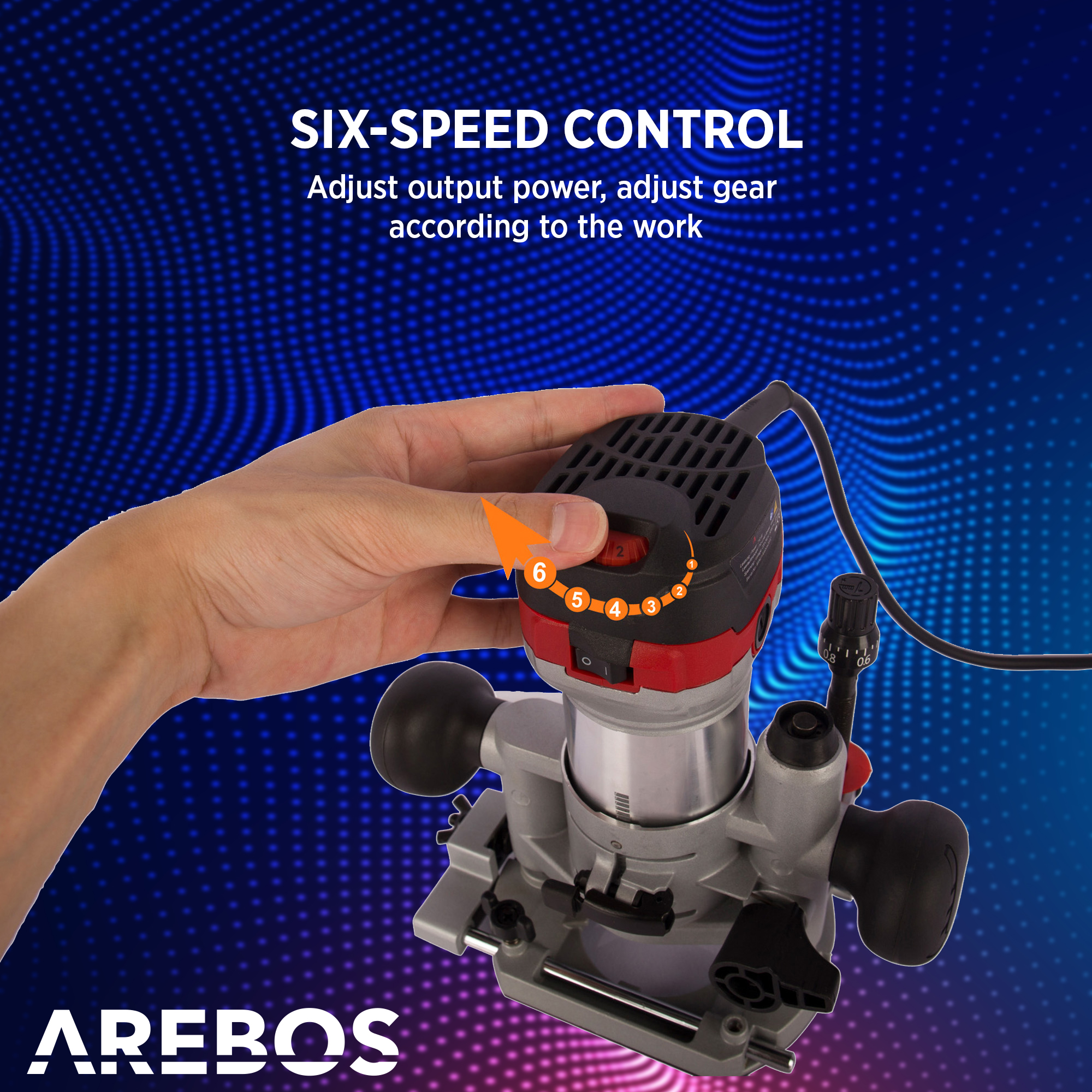 Six-speed control
Setting the speed with an easy-to-operate dial is one of the many possibilities for making adjustments. Depth adjustment can be performed very precisely via scale. The spindle lock allows for replacing the milling cutter without any tools.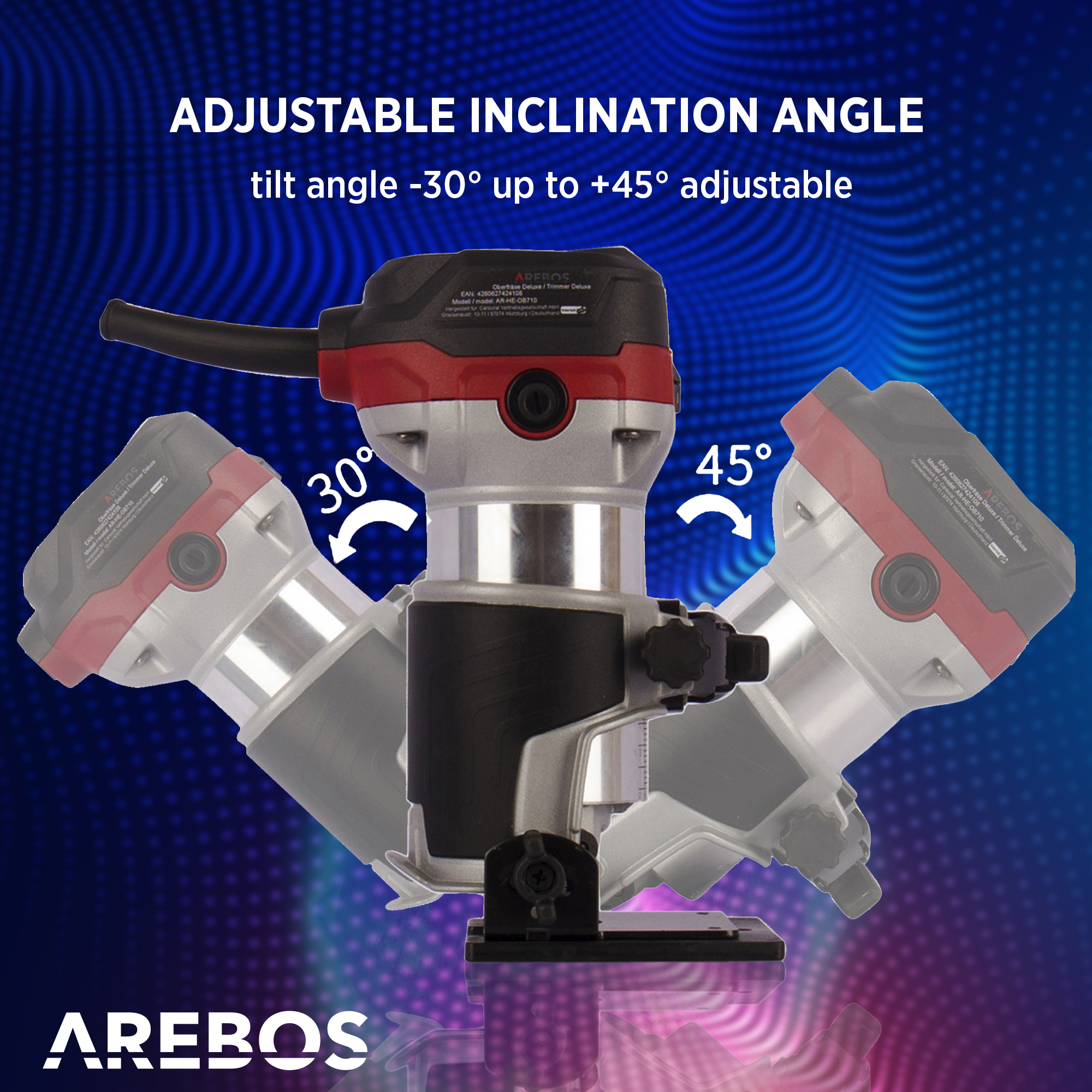 Adjustable tilt angle
The edge & angular milling cutters feature a lifting height of 0 to 40 mm and a rubberized handle. The angle can be adjusted from -30° to 45° and is perfect for angular milling or flush milling.
Delivery Scope
Diving base
Trimmer
Toolbox
Relevance of Dangerous Goods
No
Equipment
Diving base
Trimmer
Toolbox
Rotational Speed Max.
30000 rpm
Rotational Speed Min.
10000 rpm
Product Family
Electric Trimmer
The document to download could not be found.