Scooter with LED wheels, seat, push aid - blue
*inc. 20AT., free delivery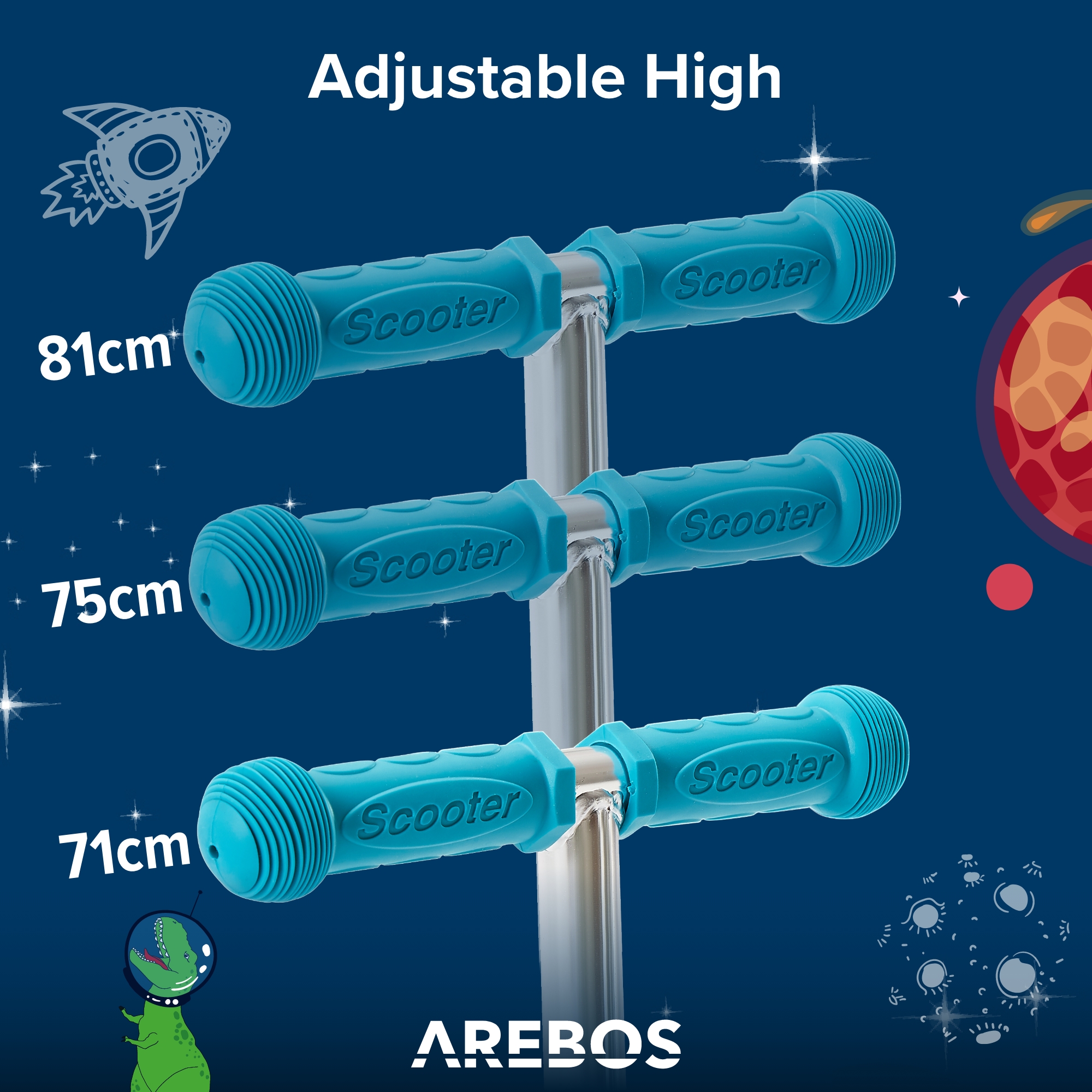 FLEXIBLE ADJUSTMENT
The pedal scooter has a 3-way height adjustment 71 cm / 75 cm / 81 cm, which allows you to adjust the handlebar to the height of your child. The ergonomic handles prevent the hands from slipping and relieve them during the ride.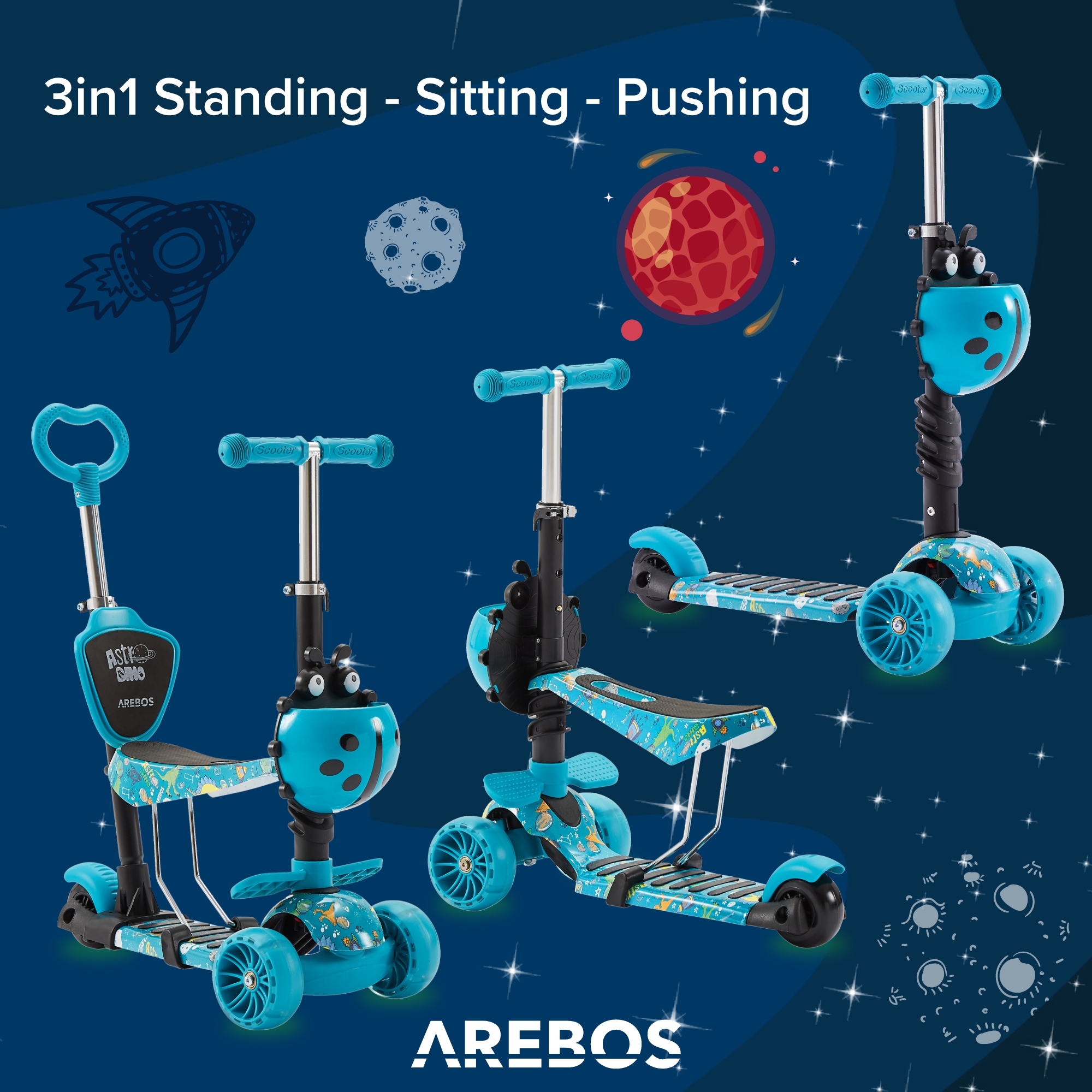 SEAT / PUSH BAR
Take advantage of the fold-down seat and attached push bar should your need a break. The seat is adjustable in height to 33-35-38 cm, so the scooter can easily be used by slightly taller children.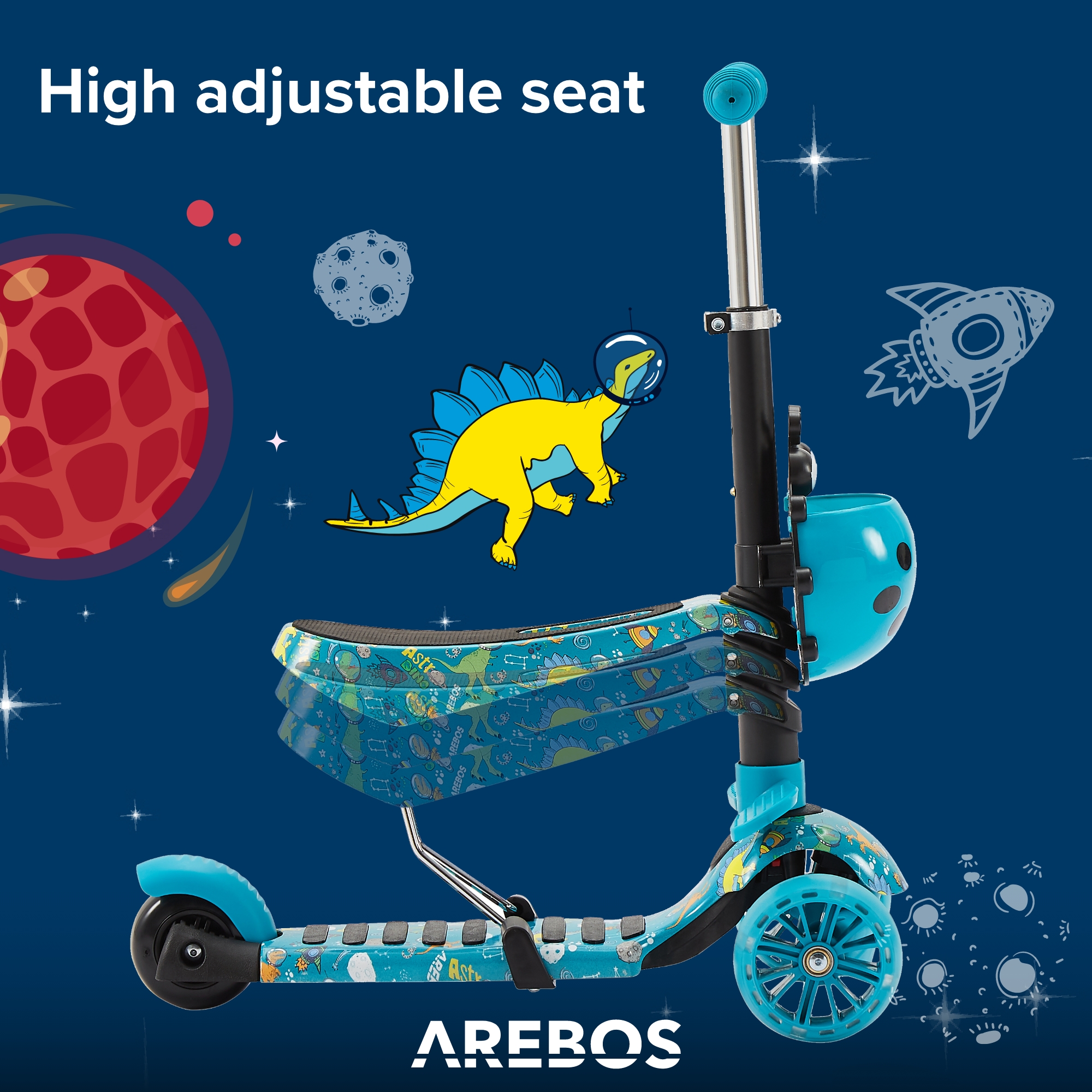 A DESIGN TO FALL IN LOVE WITH
Our Arebos children's scooter with our Unicorn design Astrodino design is a real hit with every child. Your child will "cruise" along the road with a broad chest and a beaming smile.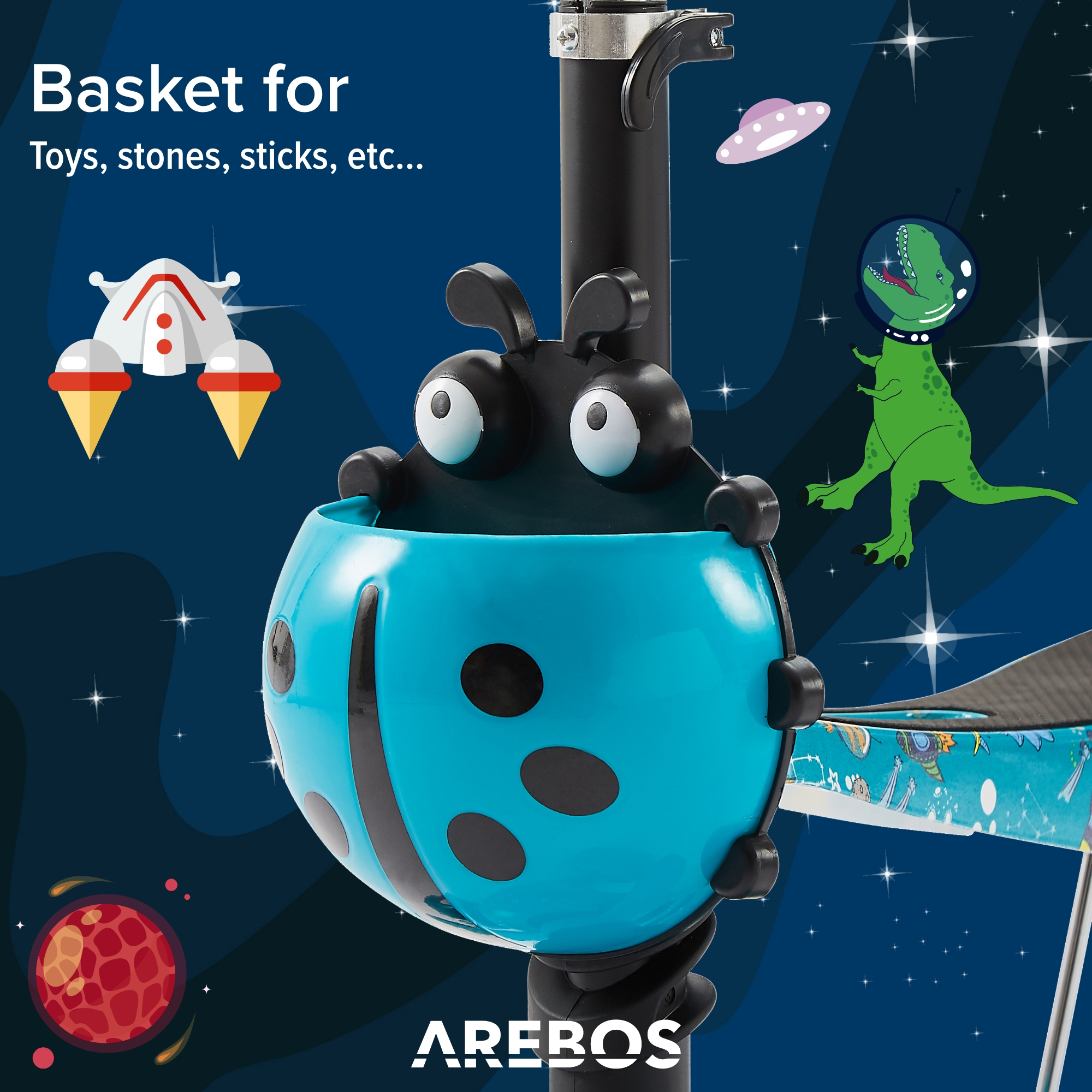 LOADABLE UP TO 50 KG
Due to the stable construction made of PP & aluminium, the maximum load capacity is 50 kg. This means that the scooter can be used by your child for years without hesitation. Nevertheless, the scooter is very light and easy to carry.

Extra large led tyres
The two LED tyres in the front as well as the rear wheel ensure maximum stability and make the scooter particularly manoeuvrable and comfortable to ride. Due to the wide wheels as well as perfect grip, the child is always fast, safe & comfortable on uneven ground. The LED tyres ensure maximum visibility at night.

HIGH RIDING COMFORT GUARANTEED
Designed with textured non-slip deck. The grip tape on the deck provides a better hold for the shoes, ideal for the child's safety. The floor-level footboard makes it easier for the child to push the scooter without bending their leg at the knee, allowing them to ride comfortably for long periods of time.

PEDAL BRAKE
The scooter has an easily accessible rear foot brake that brings the scooter to a stop when pressed. The large brake pedal is easy to use for quick and firm braking.
3 WHEELS
Does your child want to take a short break? No problem. Thanks to the 3-wheel scooter, it can be parked anywhere at any time - so the scooter won't get scratched.

Age Recommendation
There is no age recommendation
Delivery Scope
1x scooter with LED front wheels

Relevance of Dangerous Goods
No
Special Features
fold down seat
LED tires
Foot braking
Diameter Wheels - Inches
120 mm
Height Handlebar Adjustable Up To
81 cm
Lighting Scooter
LED tires
Rear Brake Type
Foot braking
Material Grab Handle
aluminium
The document to download could not be found.