Solar Shower 20l silver/black with spray mist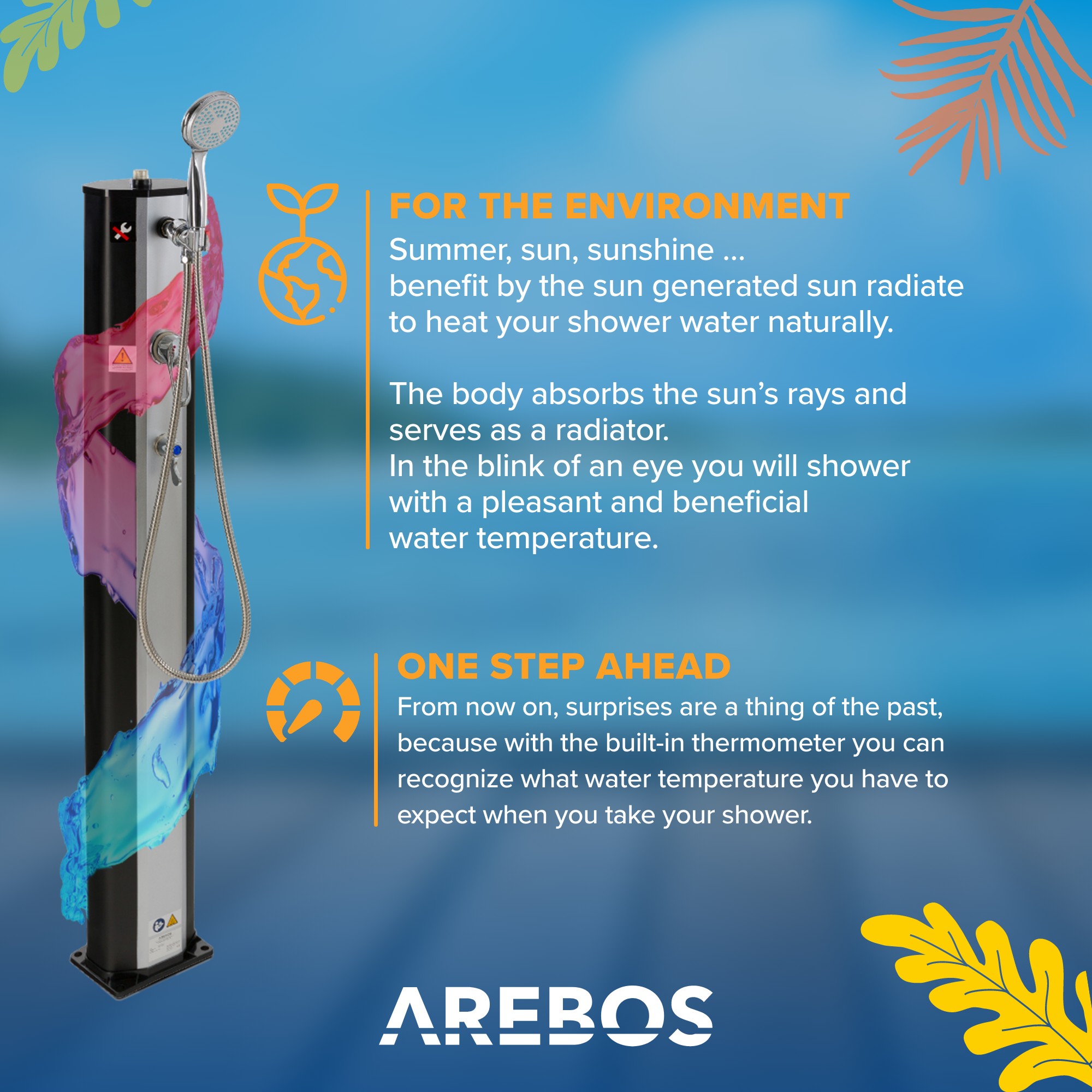 Adjustable water temperature
Incorporating a single-lever mixer tap, the warm water from the tank mixes with the cold water from the garden hose, allowing you to adjust the water temperature continuously according to your own needs.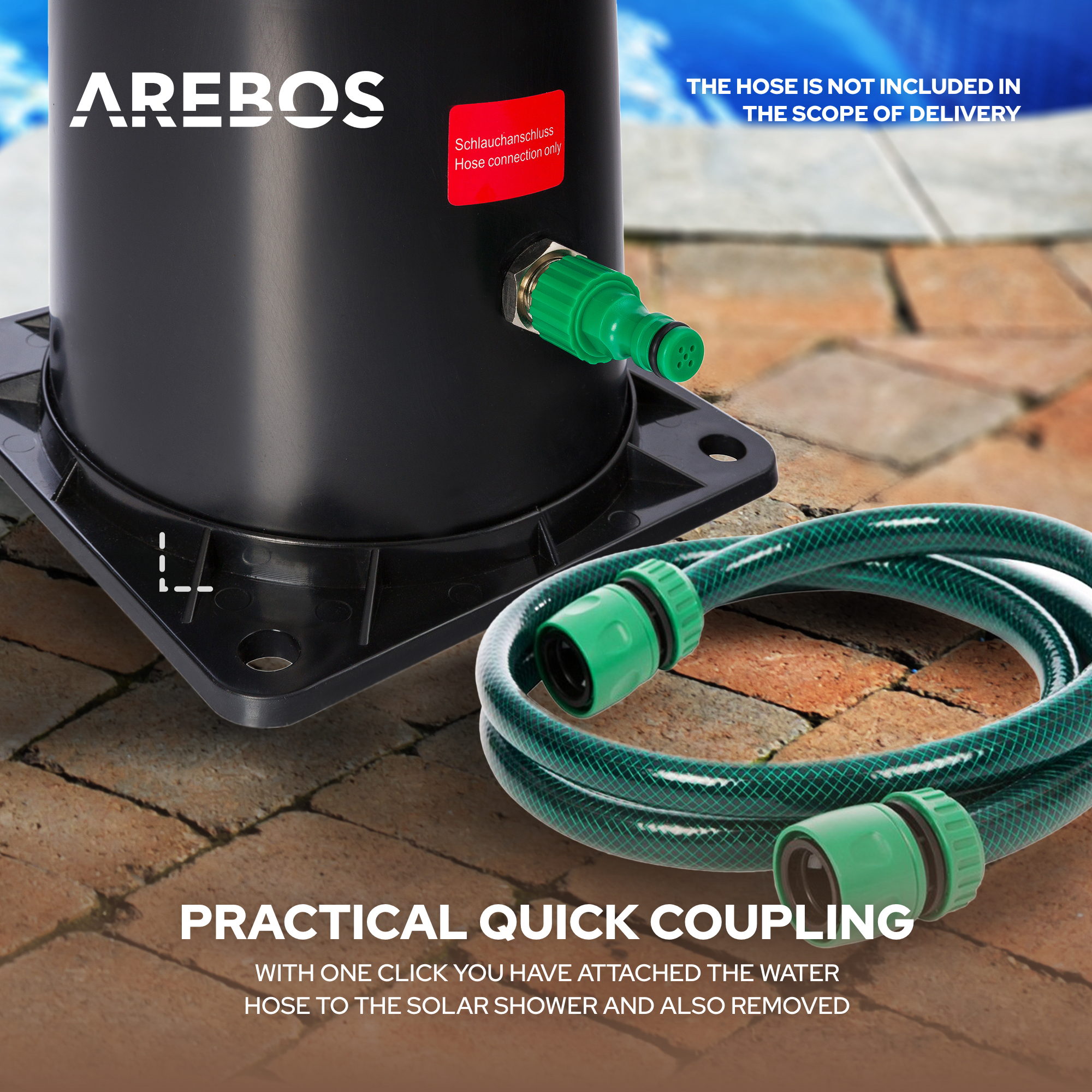 Hose connector for connecting garden hoses
The hose connector allows for convenient connection of the Arebos solar shower to a garden hose. Connect the solar shower to a common garden hose, and there will be nothing left stopping you from a great shower experience just like at home.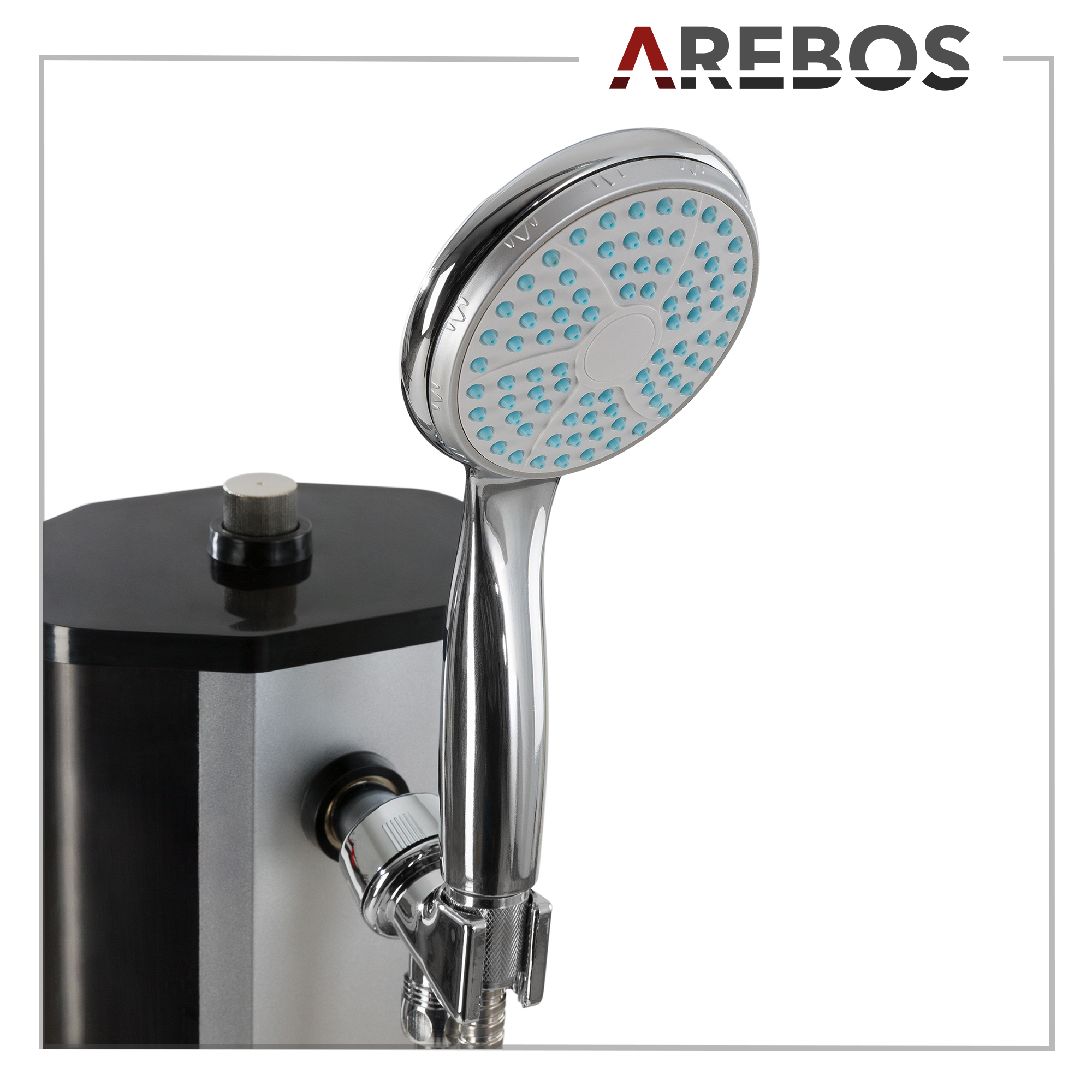 Detachable shower head
The large shower head ensures the shower experience, it has different shower functions and can therefore be perfectly adapted to your needs.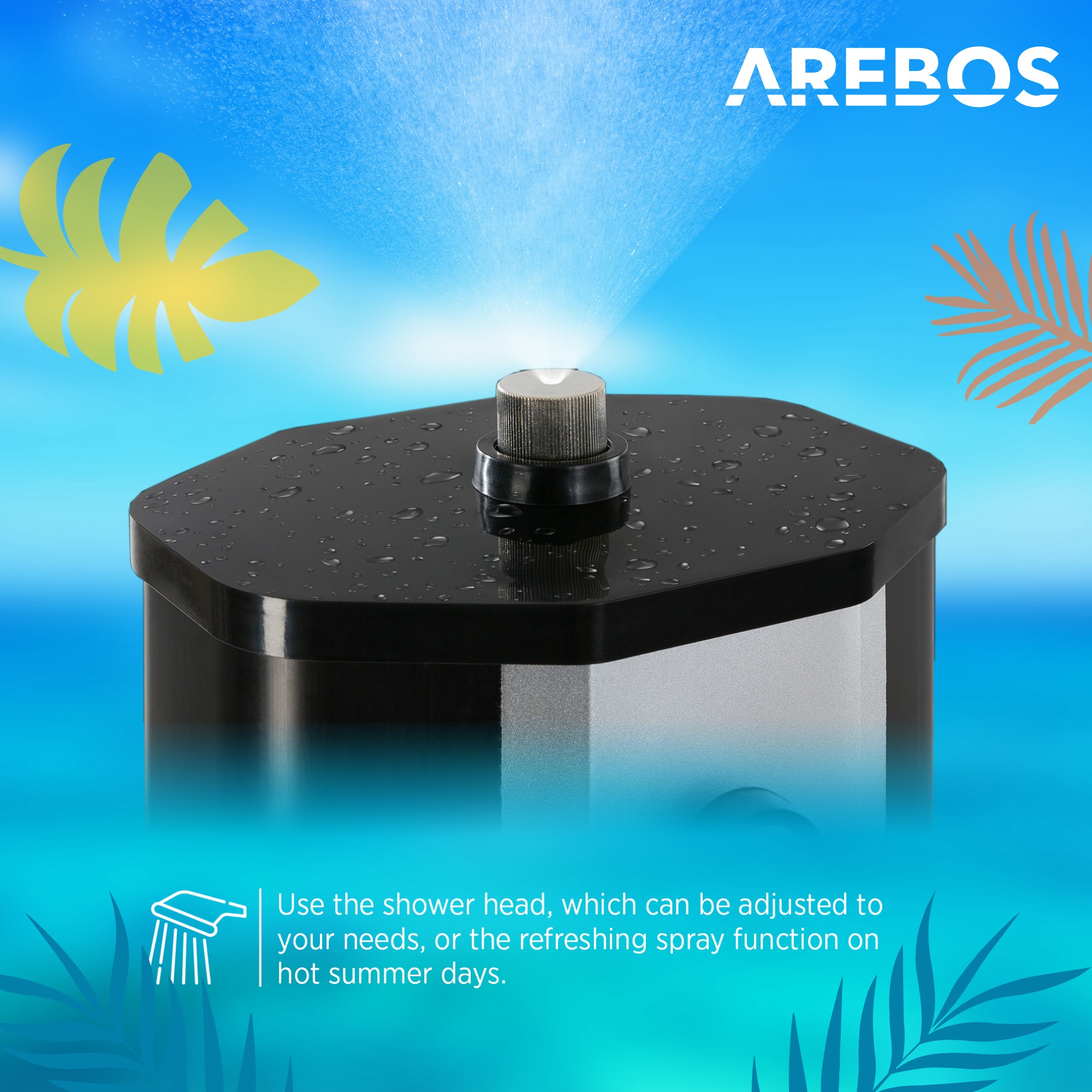 Spray mist function
This solar shower features a built-in spray mist function. Especially kids will have a lot of fun with it!
Can be heated up to 60°C
With a suitable choice of location and optimal sunlight, the water in the shower tank can heat up to 60°C.

Flexible use
The shower can be used in gardens, patios, swimming pools and even RV trips, etc. Take advantage of the opportunity to cool off whenever you like and stay cool through the summer.

Delivery Scope
1x Solar shower and cover

1x Instruction manual
Relevance of Dangerous Goods
No
Equipment
Quick-connect coupling
Removable shower head
Spray-Function
Cover

Set Includes
Solar Shower 20l silver/black with Spray Mist
Special Features
Highlights at a glance
• Take a comfortable shower with a spray jet or mist: outdoor shower with a large shower head and two soothing water jet types to choose from
• Environmentally friendly and energy saving thanks to solar energy
• Water temperature up to 60°C
• 20 liter UV resistant PVC tank
• Connection via standard garden hose
• Water temperature adjustable, water temperature definable
• Refreshing garden shower: The great outdoor shower provides welcome cooling and fun on hot days

Adjustable Water Temperature
Yes
Material
Plastic, chrome-plated
Shower Head Diameter
10 cm
Shower Head Dimensions
10 cm
Max. Water Temperature
60 °C
Product Family
Solar Shower
The document to download could not be found.