Swivel barbecue with fire bowl
*inc. 20AT., free delivery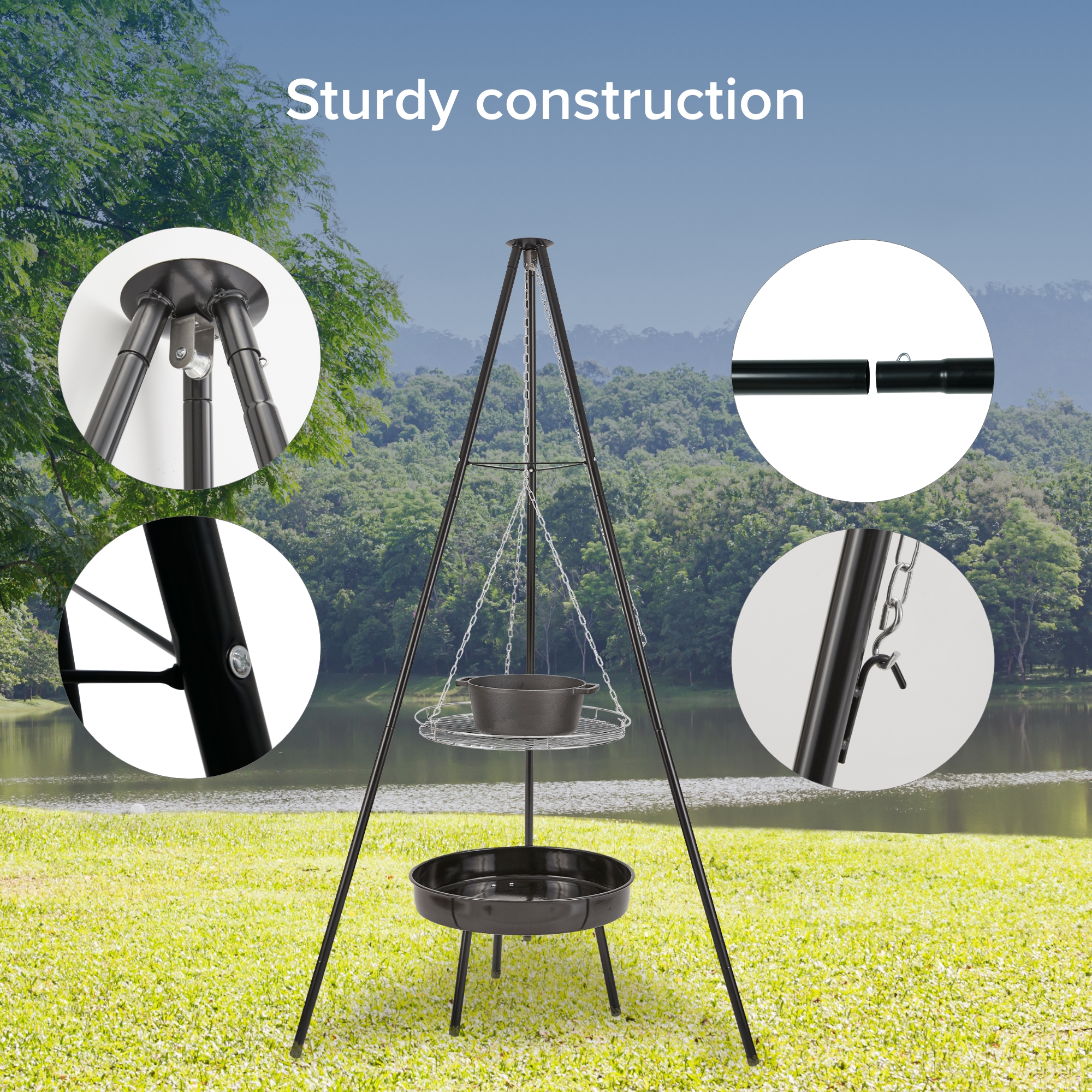 The practical multifunctional barbecue is equipped with a simple snap-on construction, which enables quick assembly and disassembly without tools. The triangular base structure provides additional stability and can support at least 25 kg. You can grill directly on grill grates or use it with Dutch Oven.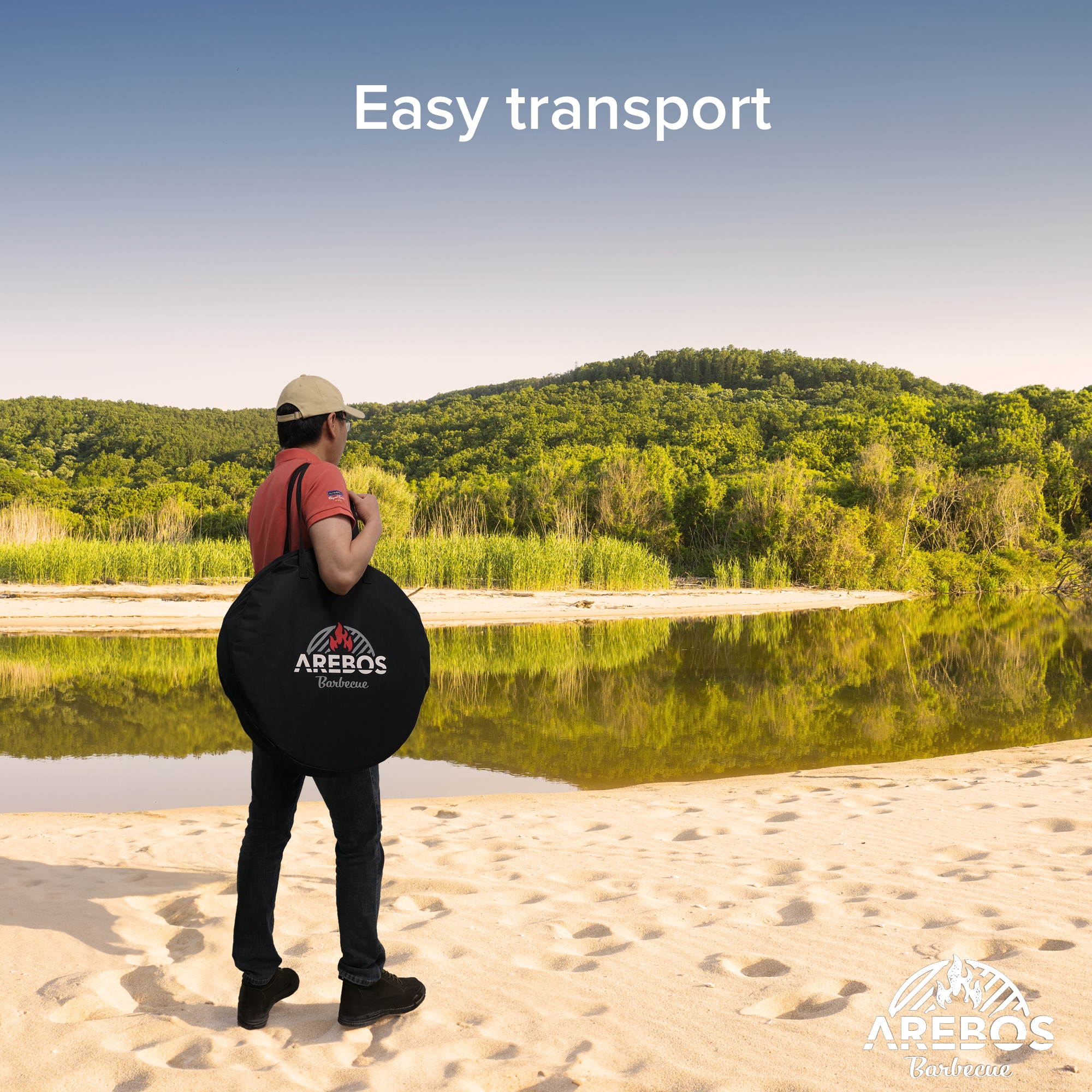 Incl. transport bag & gloves
Thanks to the storage bag, the set is compact & easy to transport and can be stored away to save space when not in use. The total weight is only 5.5 kg, which makes it easy to carry, store and place. The included barbecue gloves protect your hands and forearms from heat.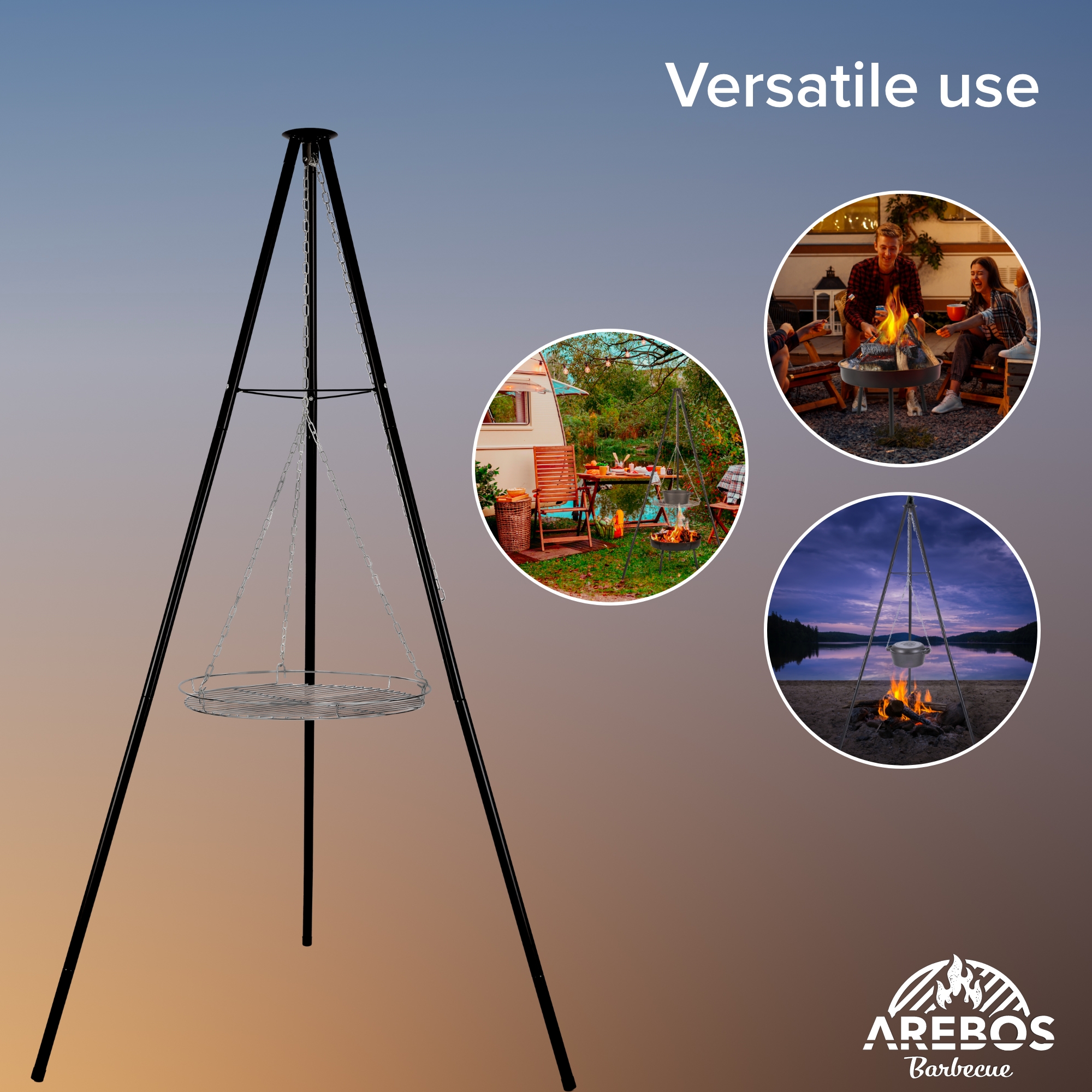 The fire bowl has been made extra large at 51 cm Ø to hold a maximum of up to 30 kg of charcoal, and the raised walls prevent some of the ash from flying away. You can even use it directly with the barbecue grill without a rack or on its own as a heater for a cosy campfire to warm up.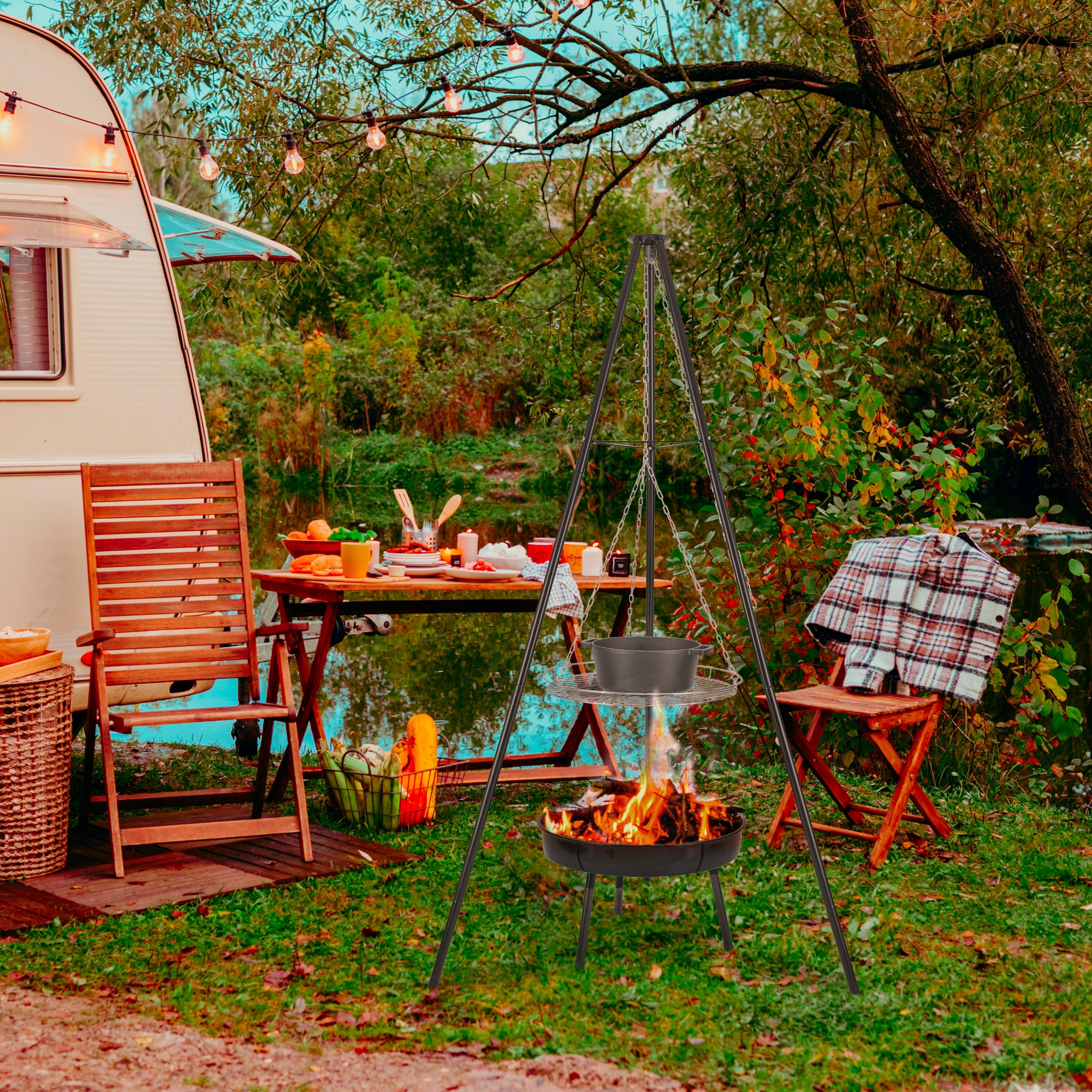 Well equipped for all barbecue events
Whether traditional outdoors on a camping trip or still in the garden, this barbecue includes everything you need to prepare a variety of delicious delicacies. The AREBOS swivel barbecue is ideal for get-togethers with friends, camping, hiking or outdoor barbecues and a perfect gift for all barbecue fans.
If you too want to enjoy authentic barbecue feeling over a real campfire, then this swivel barbecue has been designed just for you! The tripod stands stable on the ground with its 3 non-slip feet. The height of the barbecue grill is easily adjusted with a chain hoist, which offers you maximum flexibility for your barbecue pleasure. The whole unit is also very easy to clean and can be used with different types of fuel.
Suitable accessories for your tripod
The extensive Dutch Oven accessory set, which you can purchase separately from us, offers even more options for preparing delicious dishes as well as protection and comfort when steaming. The set consists of various components such as the cast iron pot with lid, pan, saucepan with lid, grill plate, lid lifter, pot stand, ring cleaner and 1 pair of grill gloves. All parts are housed in an extremely practical and decorative wooden box. This makes the set easy to store and transport.
chain length
Length: 228 cm in total, 60 cm + 56 cm × 3 pieces
Dimensions transport bag
Ø 59 cm
Fire bowl height
Height: 7.5 cm, with leg a total of 31.5 cm
Fire bowl load capacity
30 kg
Frame dimensions
170 x 90 cm
Gloves dimensions
18 × 28 cm
Grill grate diameter
49 cm
Product Family
Swivel barbecue