Trampoline edge cover 396 cm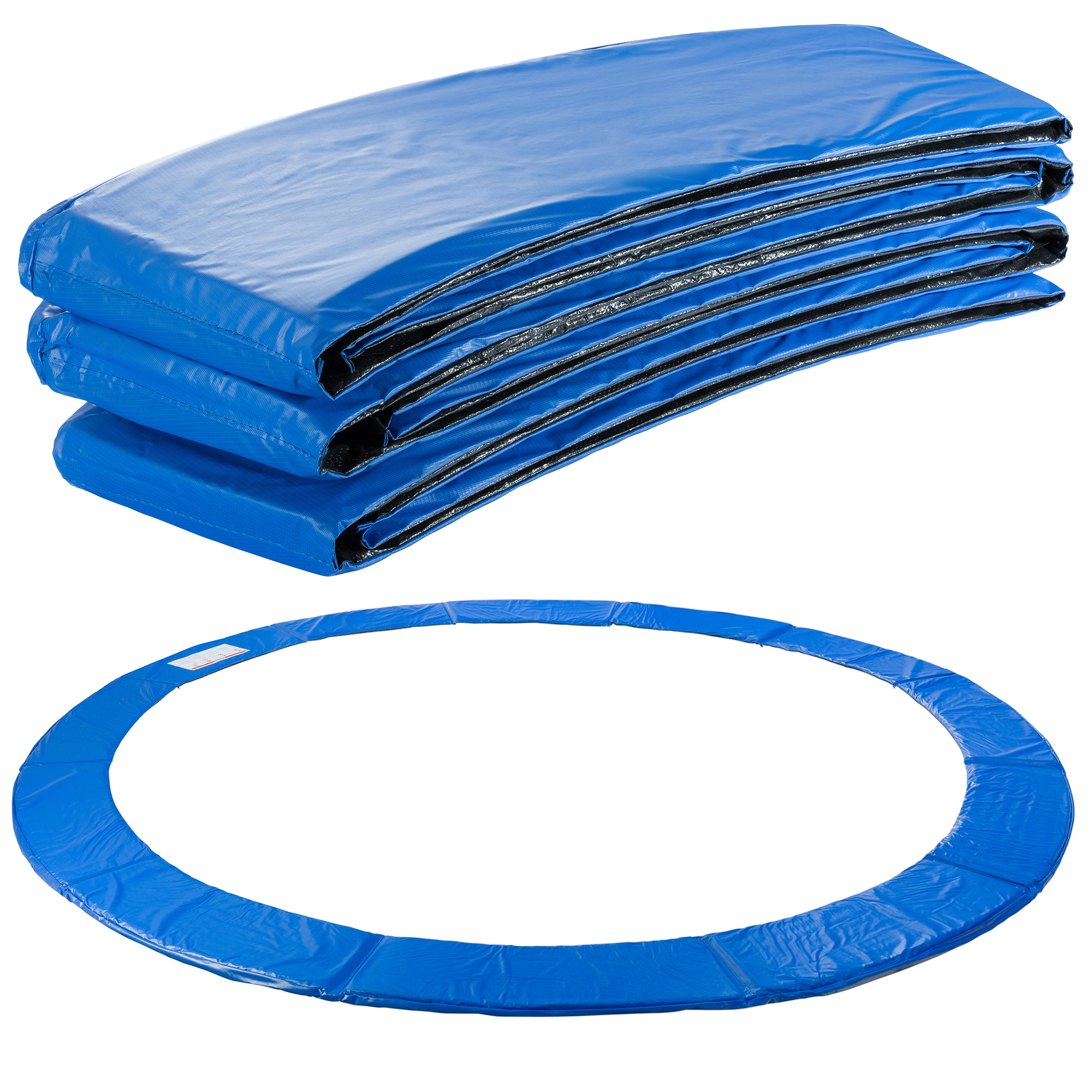 The perfect accessory for existing trampolines
The AREBOS trampoline edge cover protects reliably against injuries while jumping on the trampoline. Especially the springs are completely covered in order to protect from severe injuries.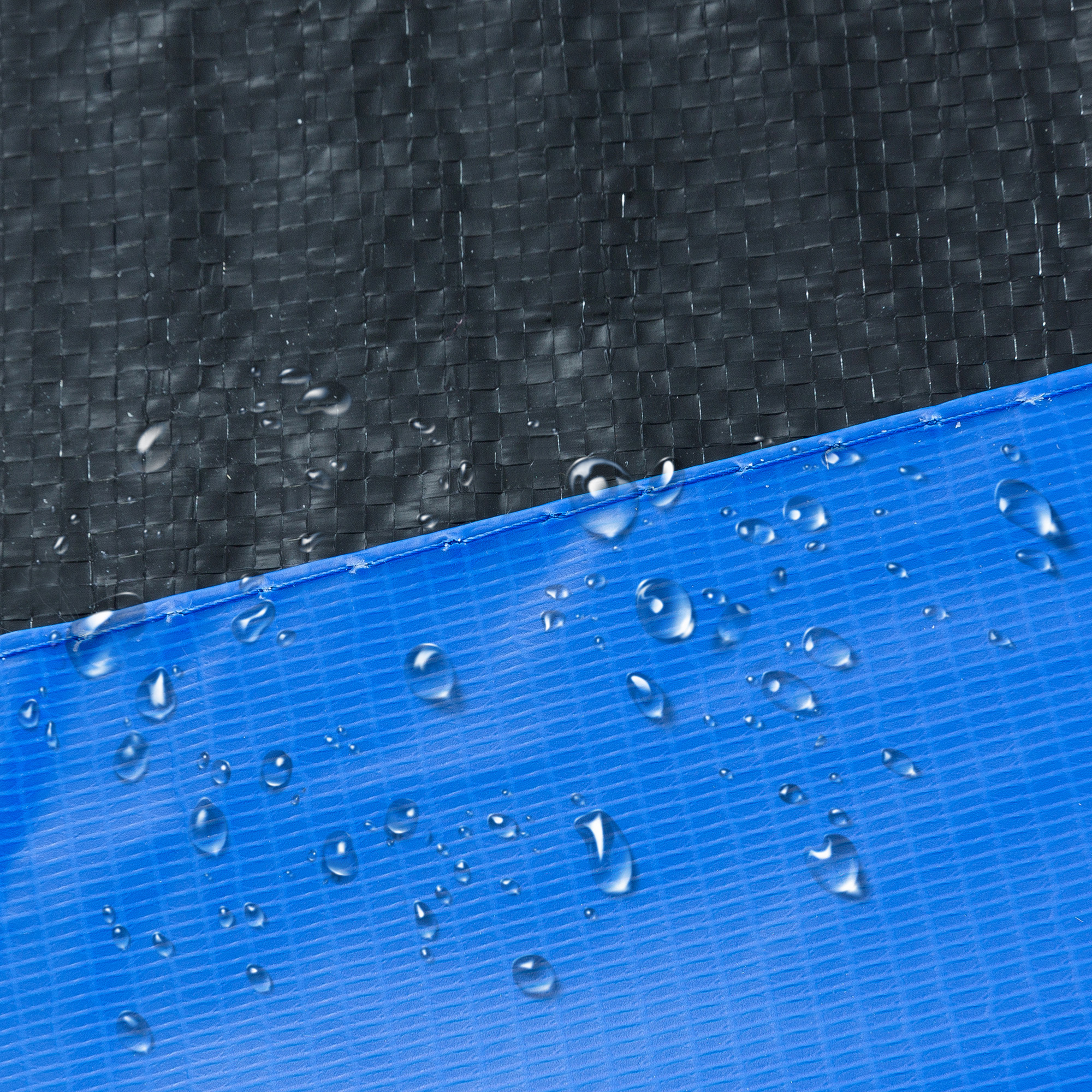 Long lifetime
The UV resistant and waterproof 310 g/m² PVC surface as well as the 20 mm thick EPE foam protect the trampoline both on sunny and on rainy days. High-quality seams protect the cover from tearing during frequent use.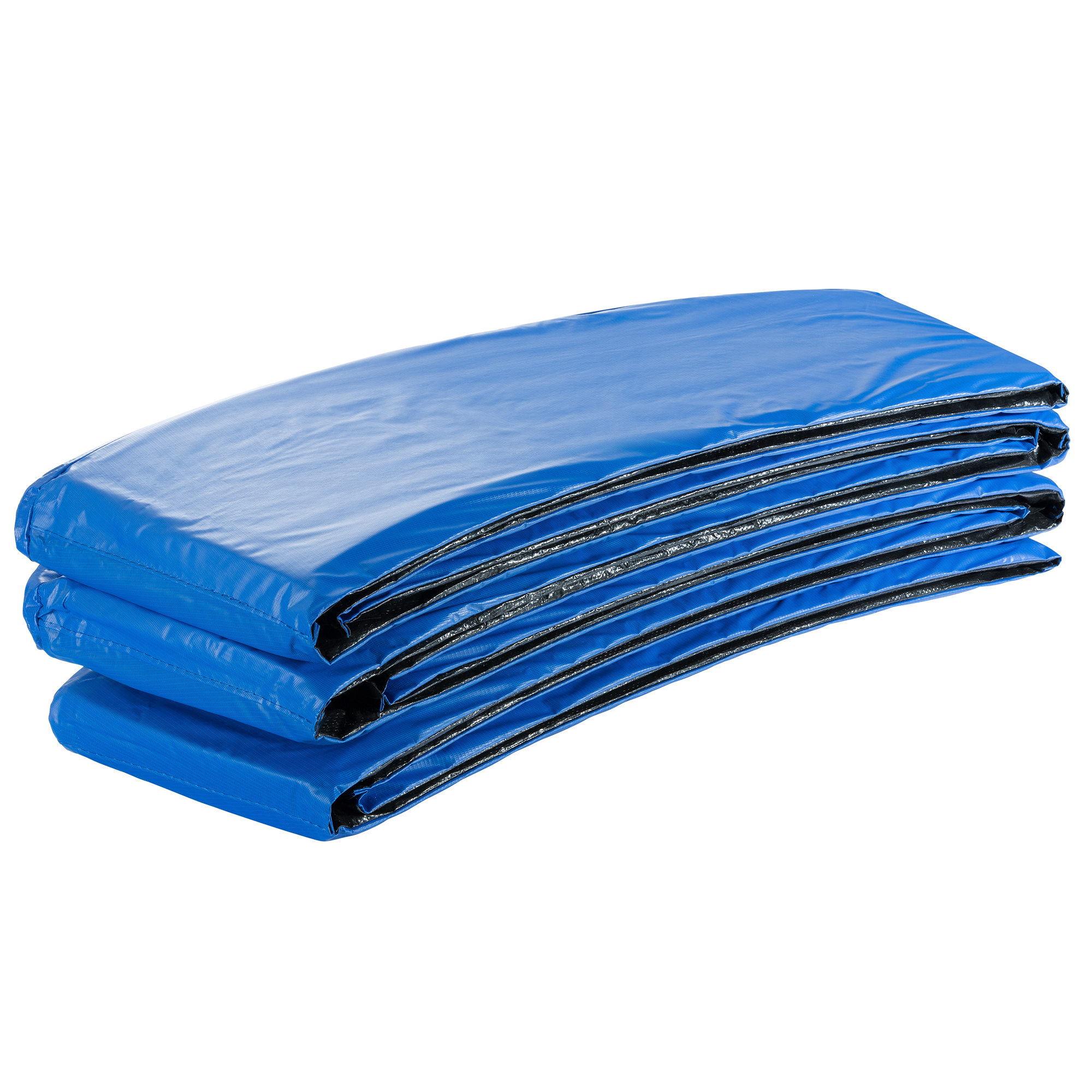 Extra safety
With a thickness of 20 mm the risk of injury is reduced tremendously. The surface is made of UV resistant and waterproof PVC, resulting in easy cleaning and a long lifetime of the cover.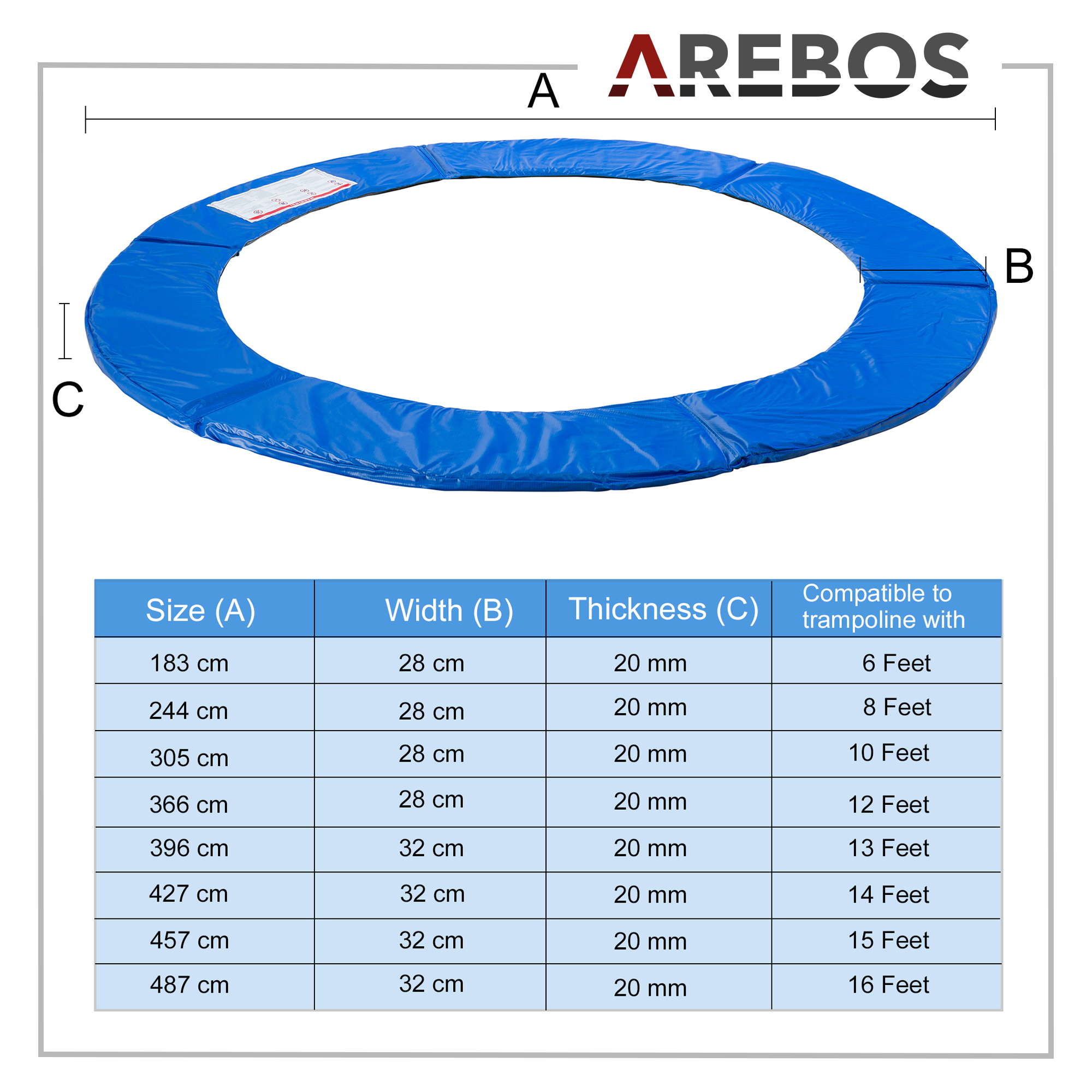 Select the perfect size
Before purchase, determine the diameter of your trampoline to ensure a perfect fit of the cover.
Have you selected the right size?

Easy to install
Simply use the rubber bands underneath the safety mat to secure latter one to the trampoline. This will only take a few minutes – more time for a great time.

Happy with AREBOS
If you are still in need of other trampoline accessories, then you have come to the right place!
Enjoy an unforgettable summer with the products of AREBOS.

Relevance of Dangerous Goods
No
Material
PVC, PE, EPE foam
Material Surface
PVC (310g/m²)
Material Under Surface
PE (110g/m²)
Material Upholstery
EPE foam
Product Family
Trampoline Edge Cover
Please select a variant to see more technical details of the product.
The document to download could not be found.