Trampoline edge cover + net 460 cm 12 poles
*inc. 20AT., free delivery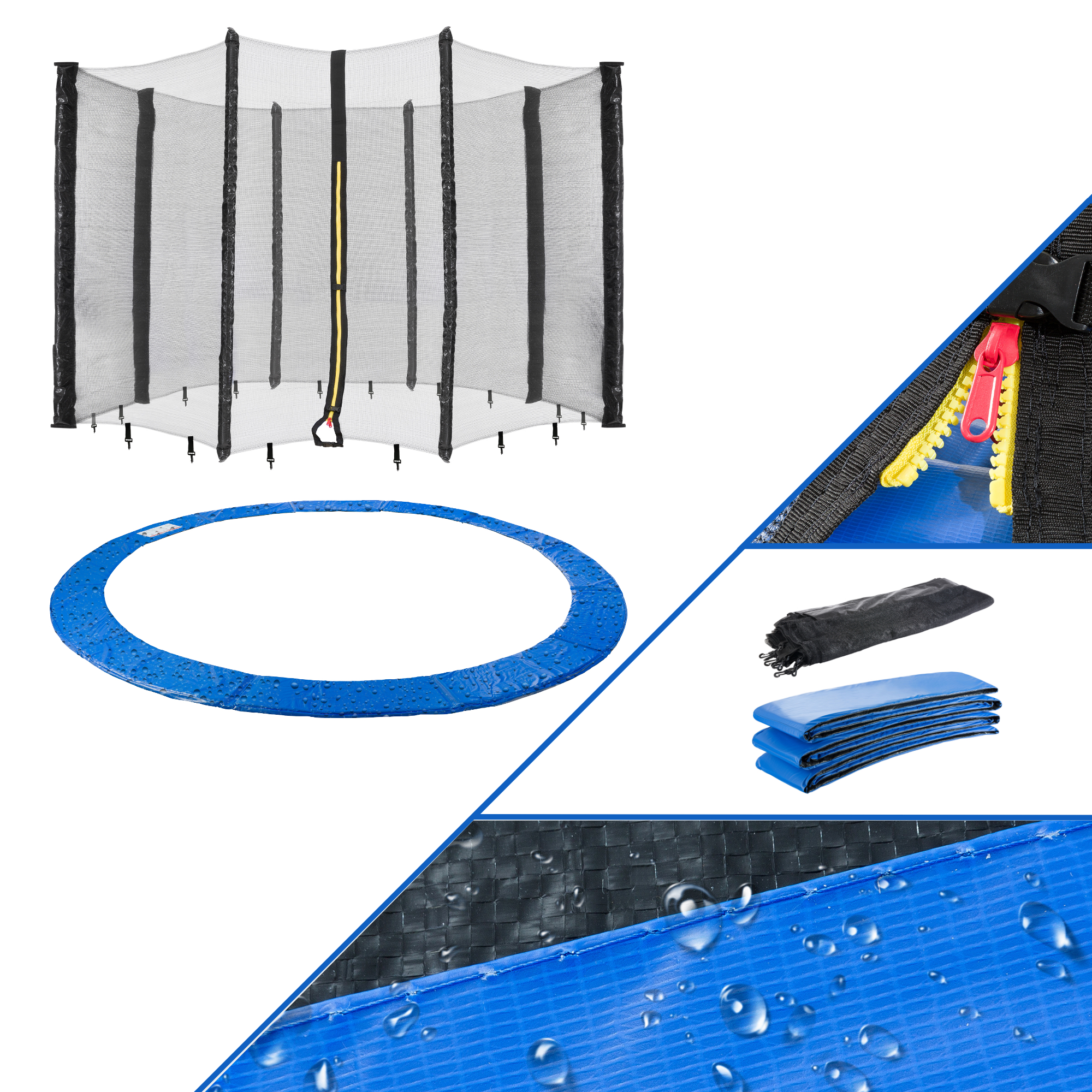 Better motor skills and body control
You are not as agile as you used to be? Trampolining improves motor skills and body control. On top of that, it strengthens muscles and joints and helps reducing stress at the end of an exhausting day.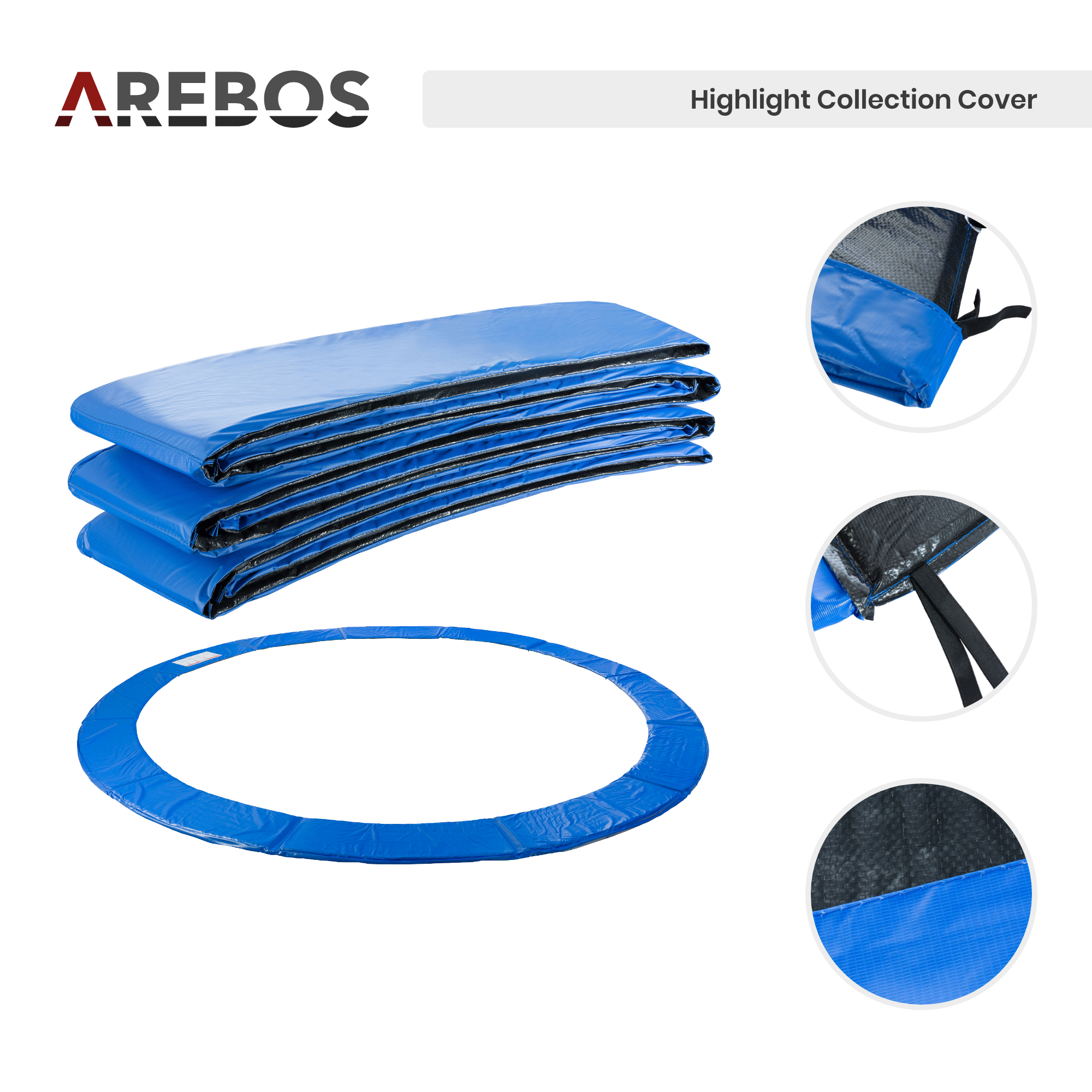 Details Protective cushion
With a thickness of 20 mm And a filling in EPE foam the risk of injury decreases considerably.
With a diameter of 179,92 inch (457 cm) and a width of 12,60 inch (32 cm) is this cover edge compatible with a 15 feet Trampoline.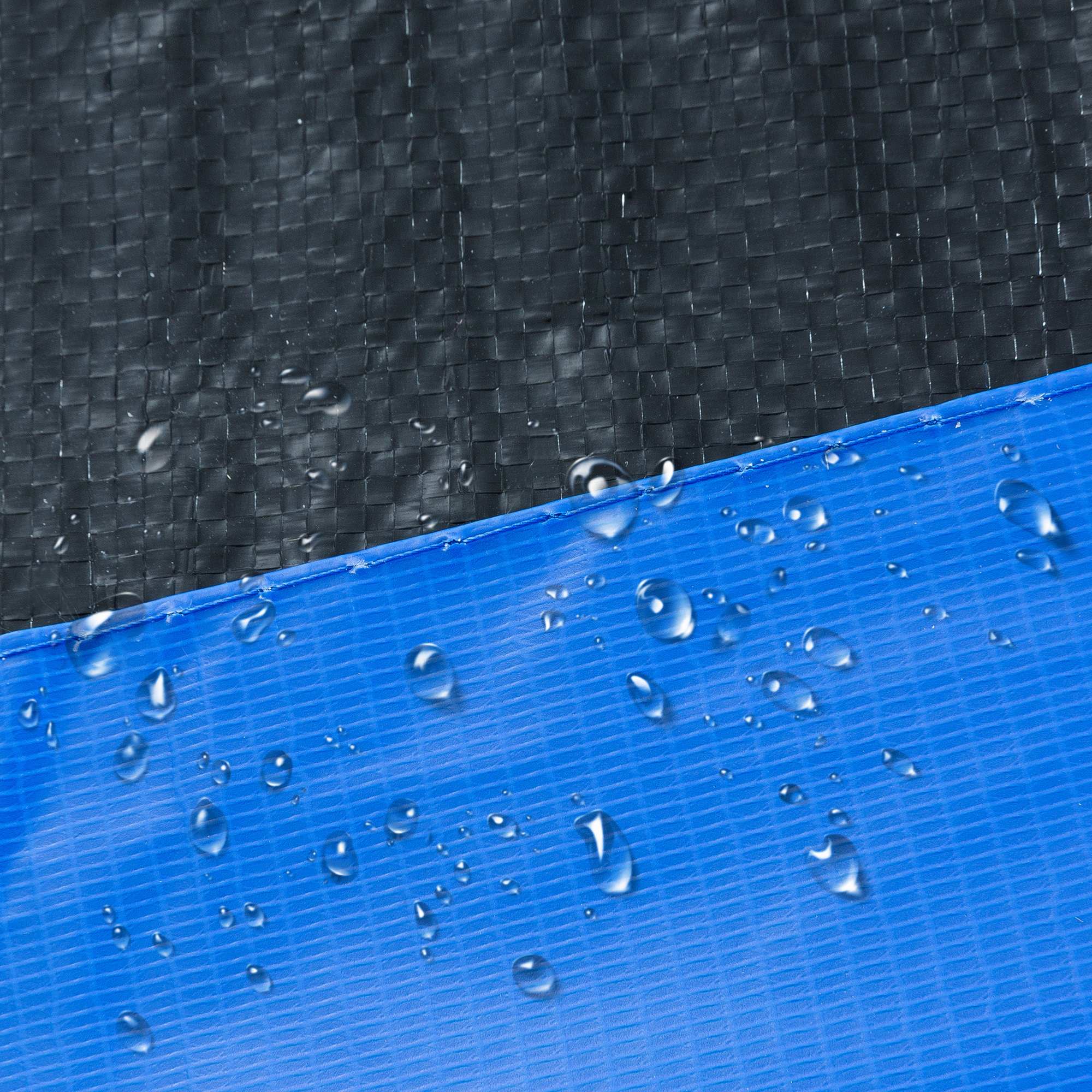 High resistance
Waterproof and UV resistant Resistance of surface and tear ensure a long service life.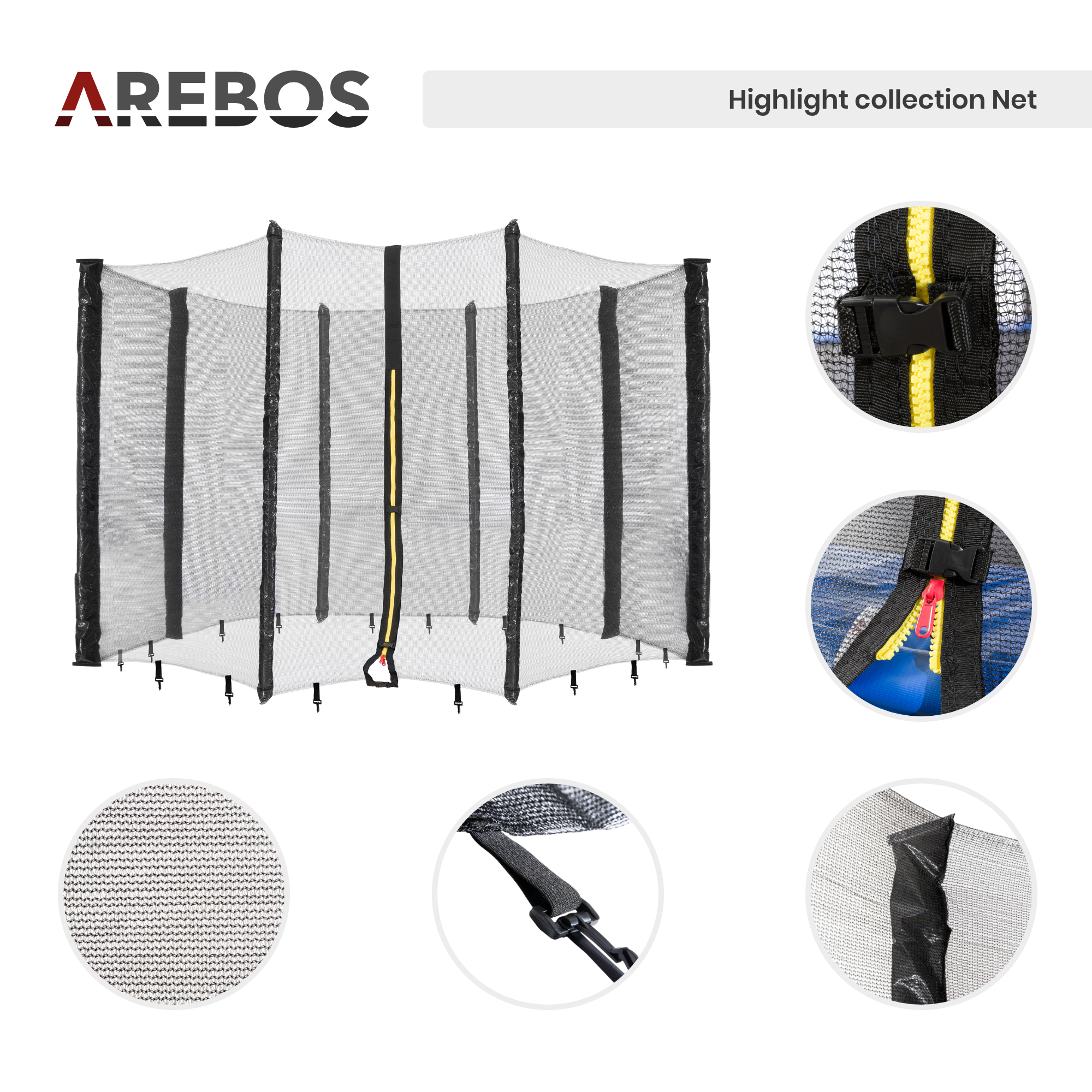 Net details
The polyester mesh material is UV resistant.
Net height: 70,97 inch (180 cm)
Space between poles: 43,31 inch (110 cm)
Details Edge Cover
Filling with EPE foam Risk of injury significantly reduced
Material
PVC, PE, EPE foam
Material Edge Cover
PVC (310g/m²) / PE (110g/m²)
Material Safety Net
Polyester
Material Surface
PVC (310g/m²)
Material Under Surface
PE (110g/m²)
Material Upholstery
EPE foam
Product Family
Trampoline Safety Net + Edge Cover
The document to download could not be found.