Weight bench 250kg - 551lbs
*inc. 20AT., free delivery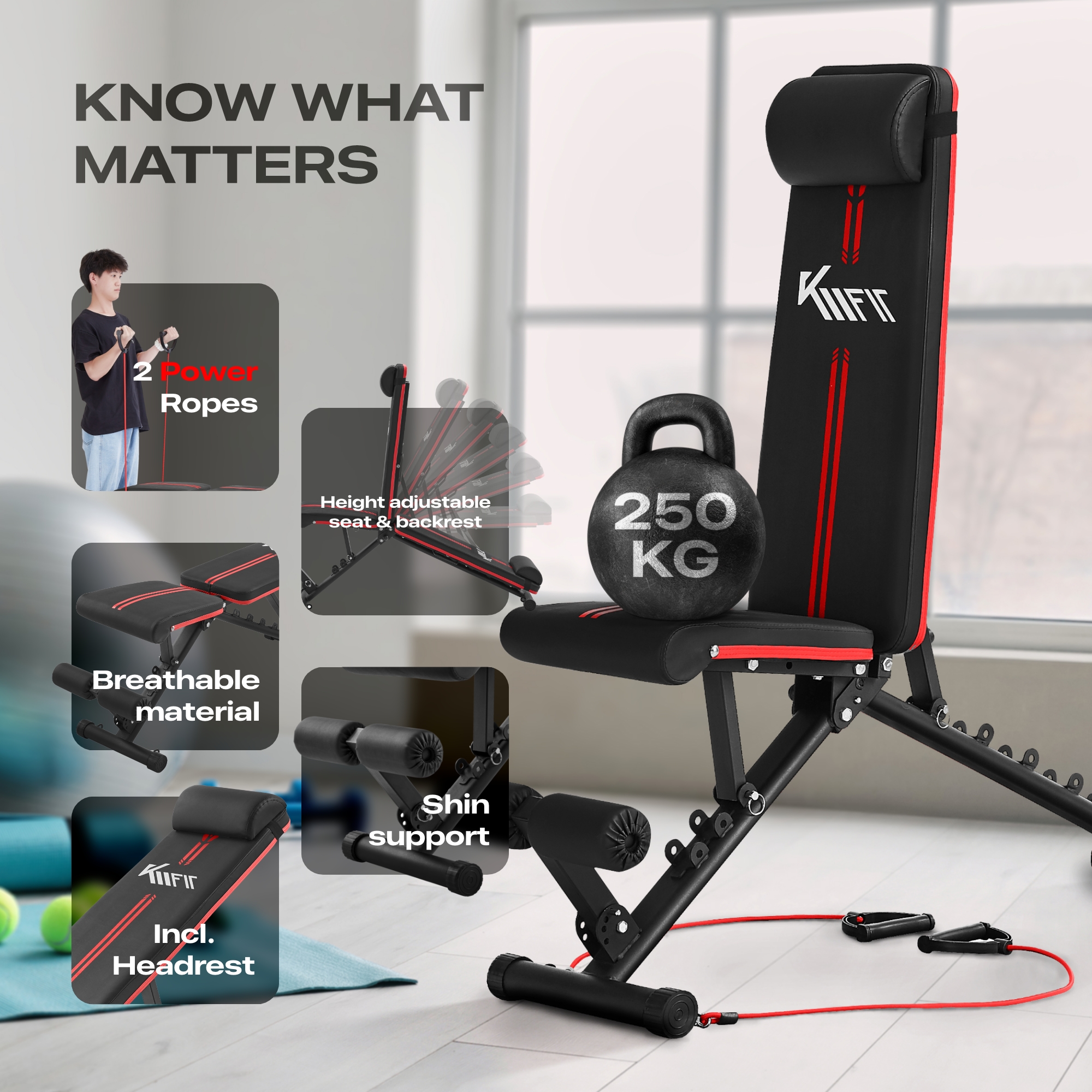 Multifunctional
There are no limits to your training with the KM-Fit weight bench. Do exercises with your own body weight, e.g. dips, push-ups and crunches, or with the Power Rops, e.g. biceps curl, bench press and shoulder press. But also exercises with free weights or a barbell with weights are no problem at all on this weight bench due to its high load capacity.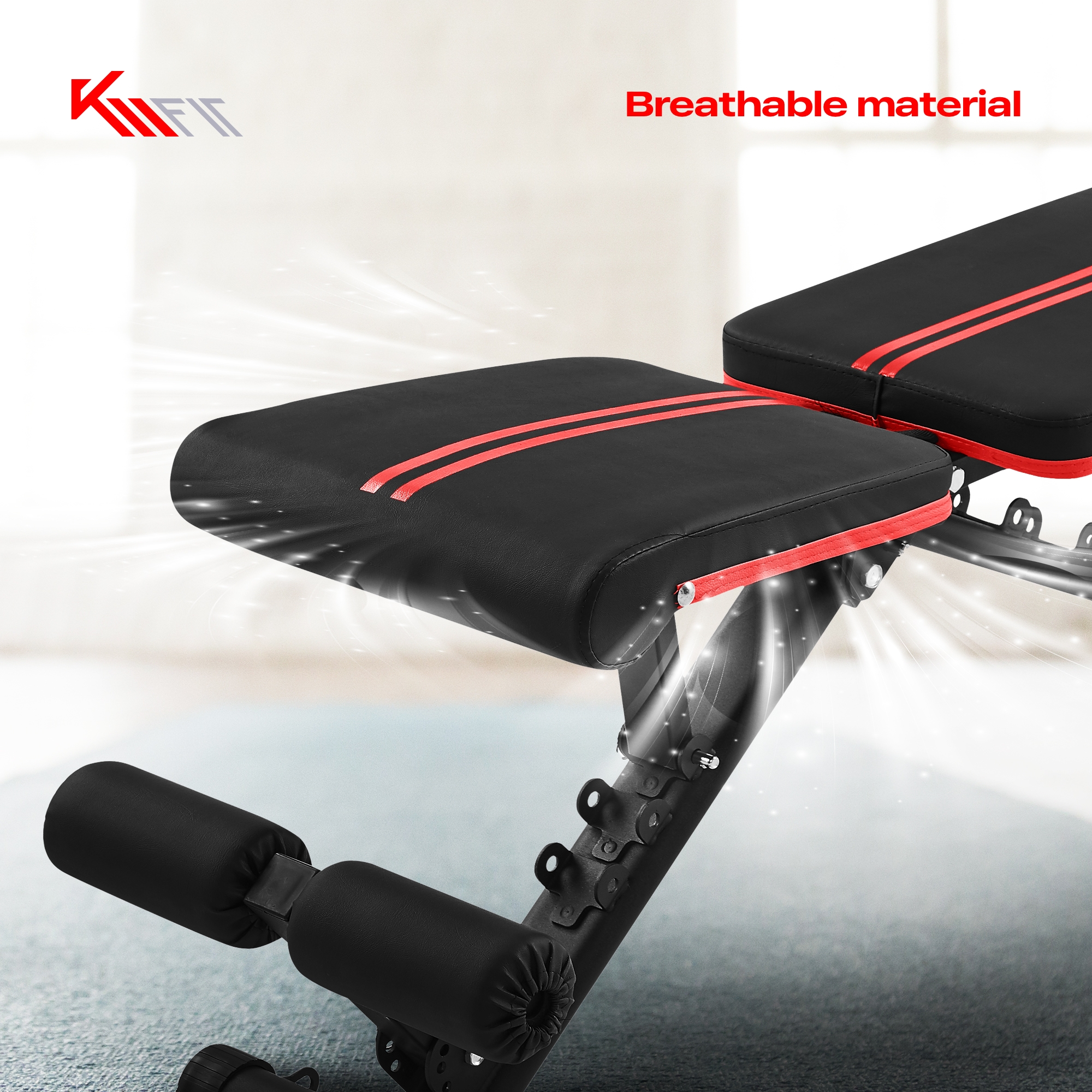 Breathable & non-slip EVA surface
Our weight bench has a wide support surface made of a breathable & non-slip EVA surface. A safe workout with ideal support & comfort is guaranteed - so you can go above and beyond without having to worry about a wobbly frame!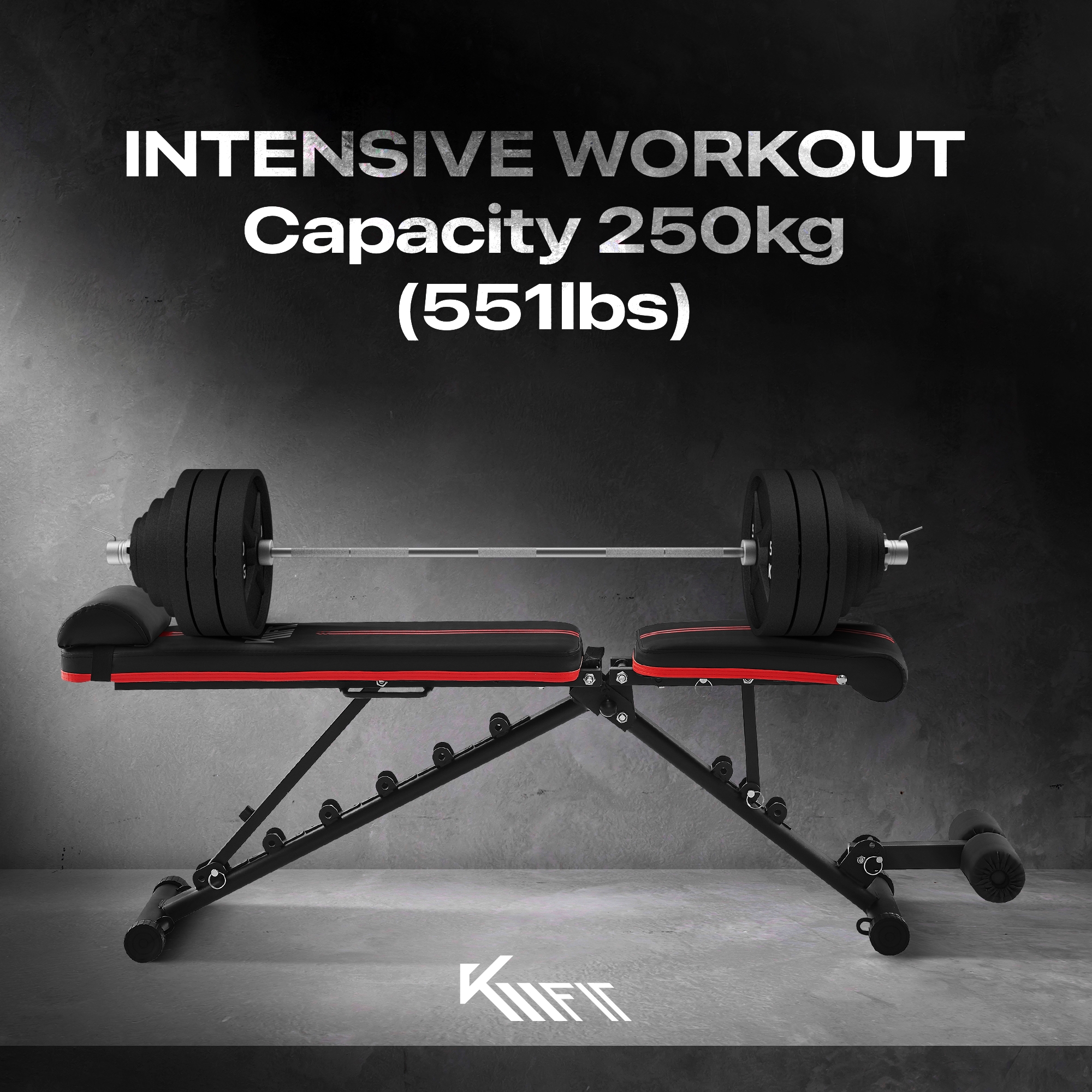 Extremely stable
The sturdy steel frame allows you to exercise with a maximum load of 250kg. Therefore, this weight bench is suitable for beginners as well as advanced users.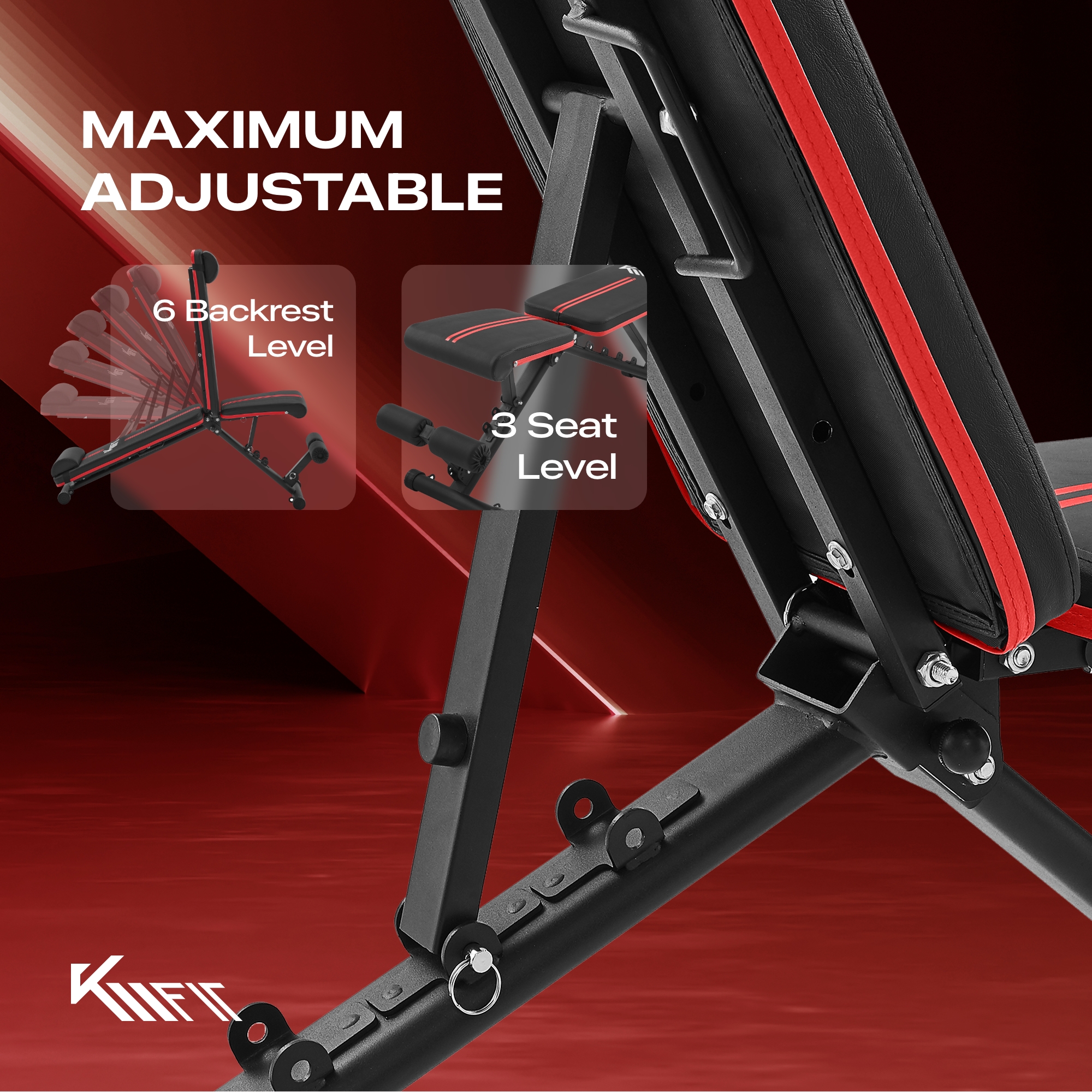 Maximum flexibility
Take advantage of the adjustable backrest and seat for an effective full-body workout. Isolated exercises for steely muscles!
Sporty design
Our design combines exercise-based multi-functionality with space-saving benefits and a sporty, aggressive design.
Space champion
Even in small rooms our weight bench finds its place. When the workout is done, fold the weight bench in a few easy steps and stow it away to save space.
Delivery Scope
1x Weight bench
2x pull straps
1x Head/neck support
1x Shin rest
Equipment
Load capacity up to 250kg
2 pull straps
4 eyelets for pull straps
Breathable EVA surface
6-way height adjustable backrest
Headrest
Shin support
Sporty design
Stressed body parts
Full body
Adjustability Backrest
6 position adjustability
Dimensions
119x35x47-128cm
Product Family
Weight Bench