5x Premium wooden sack 100 x 100 x 160 cm
*inc. 20AT., free delivery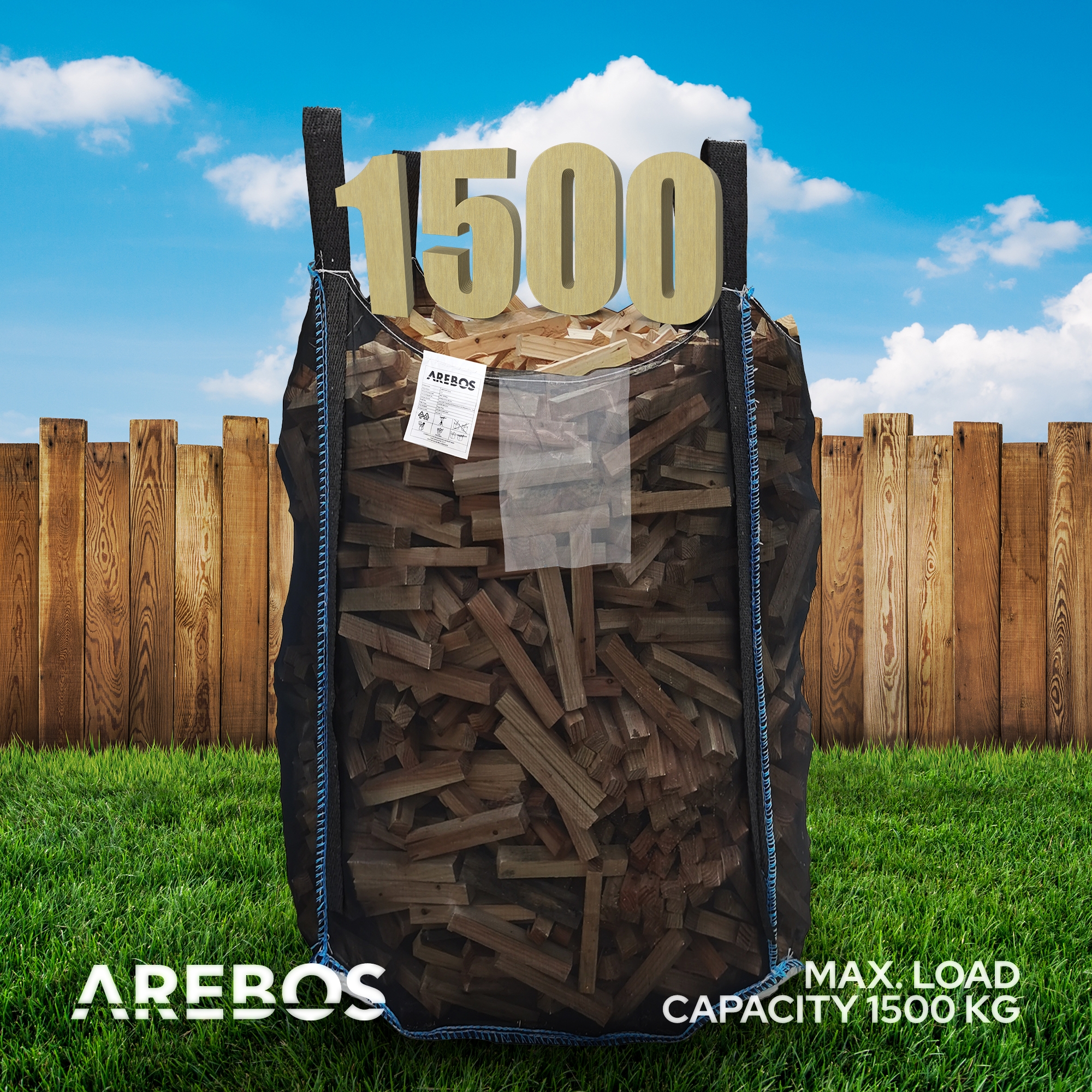 Maximum filling weight of 1500 kg
This timber sack has been developed to carry an impressive maximum fill weight of 1500 kg. This makes it ideal for the safe transport of heavy timber, stones or other goods without compromising on stability.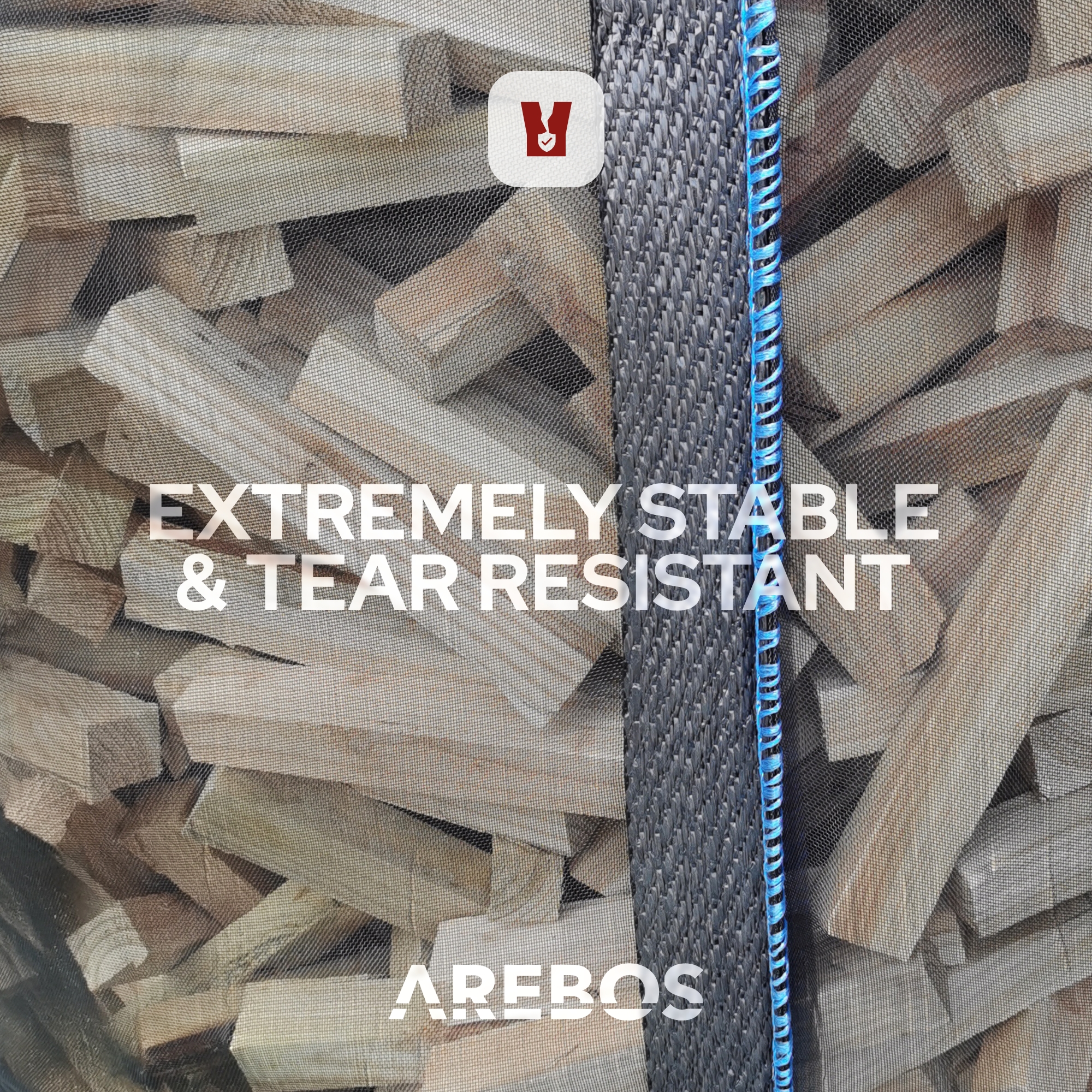 Tear-resistant and durable
Thanks to the tear-resistant material, the premium wooden bag is extremely hard-wearing and can withstand the stresses of transporting and storing heavy materials without being damaged. This guarantees its durability and reliability.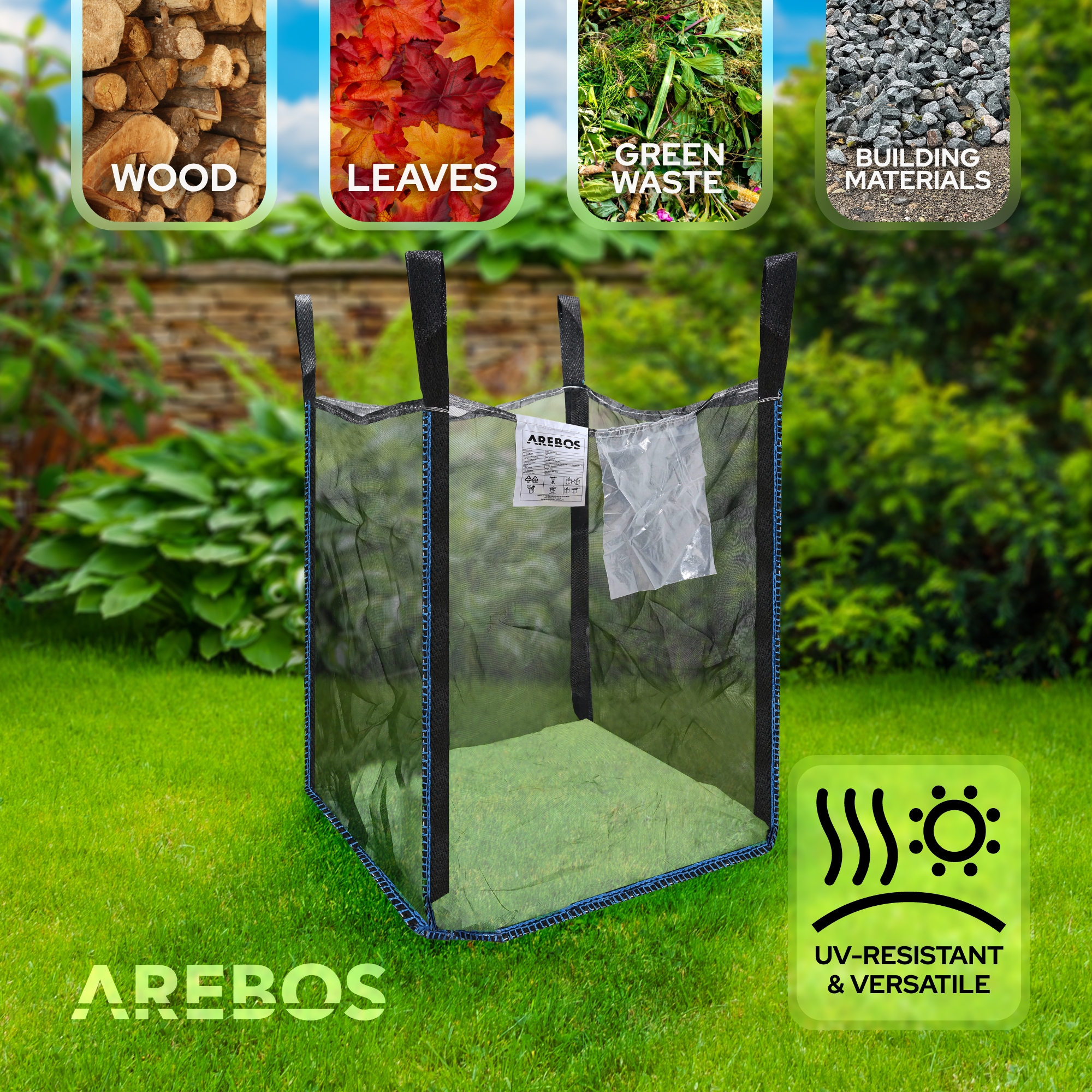 The wooden bag is equipped with UV protection to protect the material from the damaging effects of sunlight. This prevents the material from fading and becoming brittle, which significantly extends the life of the bag.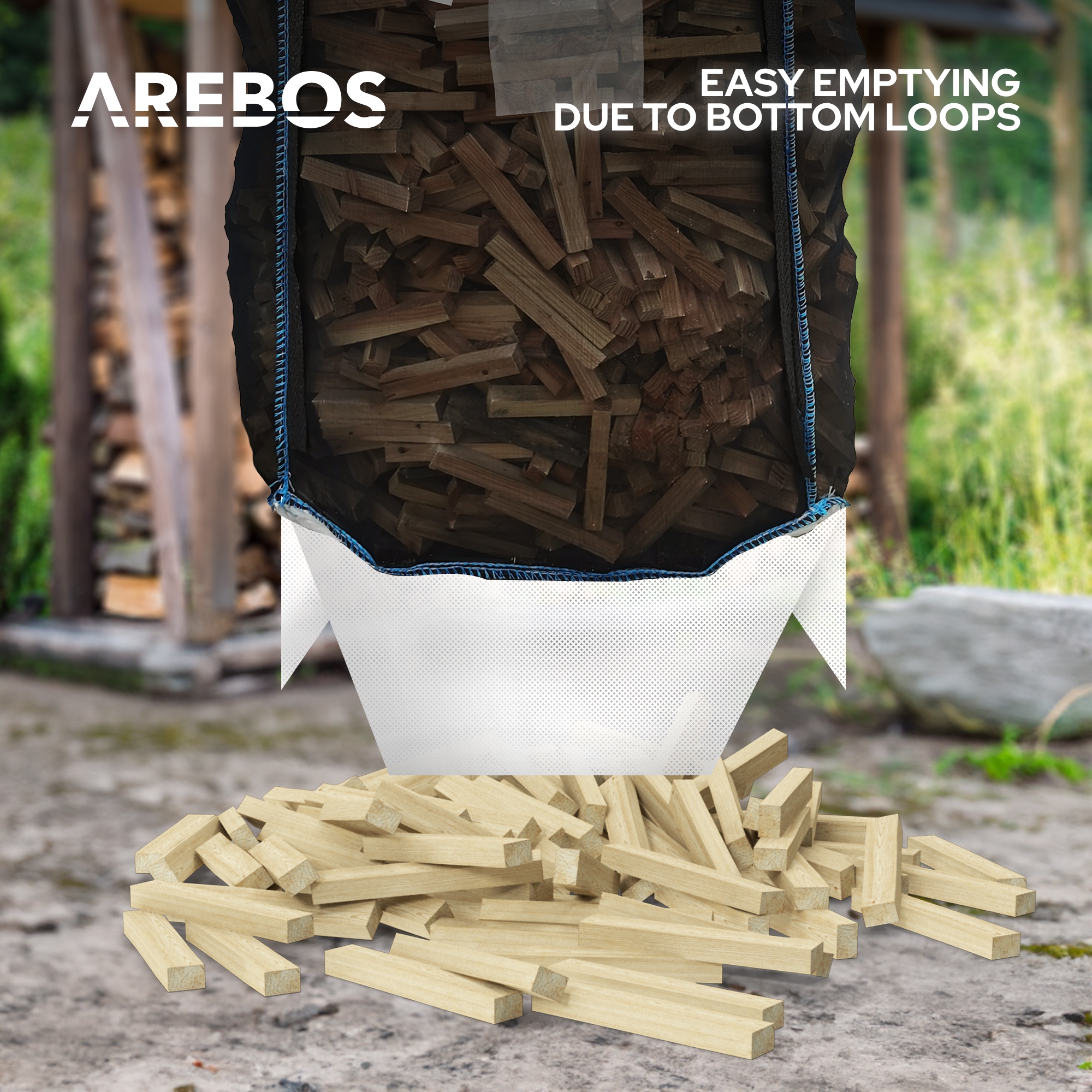 An outstanding feature of this sack is the openable star bottom. The bottom can be opened to empty the contents quickly and easily. After emptying, it can be securely closed to reuse the bag. This function makes the entire emptying process much easier.
4 lifting and transport straps
Equipped with four sturdy straps at the top, this bag enables safe and even weight distribution. This ensures stable handling and safe transport, especially when the bag is lifted or suspended.
The four sides of the bag are fitted with mesh netting, allowing ventilation and visibility of the contents. This is particularly useful for monitoring the contents and ensuring that they are well ventilated, especially during prolonged storage.
Color
Black mesh + white base
Fabric
4 sides mesh fabric
Dimensions
100 x 100 x 160 cm
Material
Mesh fabric PE + bottom part PP
The document to download could not be found.