Ceiling grinder 710W - with suction
*inc. 20AT., free delivery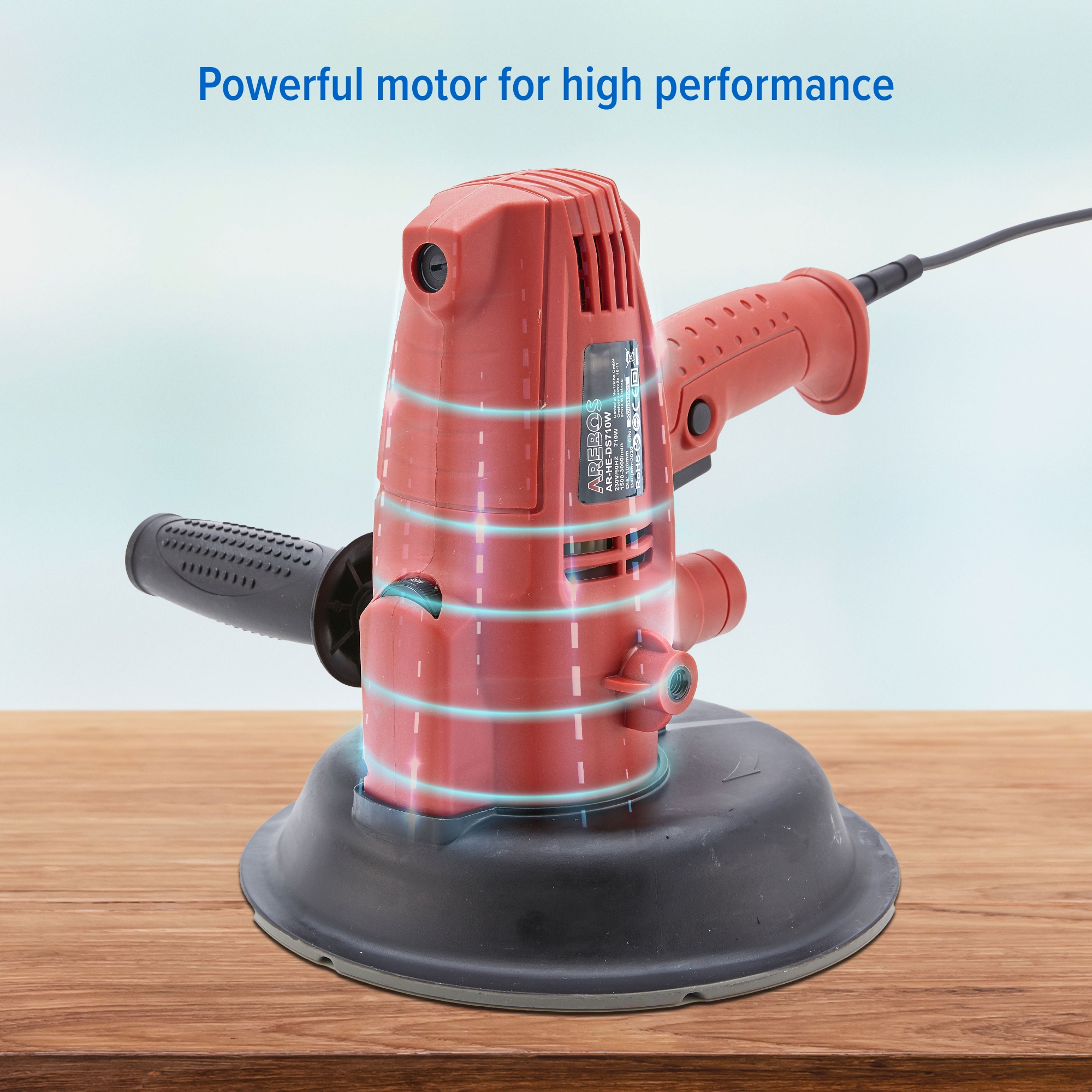 The powerful motor ensures fast working. Due to its direct drive and its sturdy design this device is suitable for high workloads. A useful, versatile helper for drywall, painting and renovation jobs.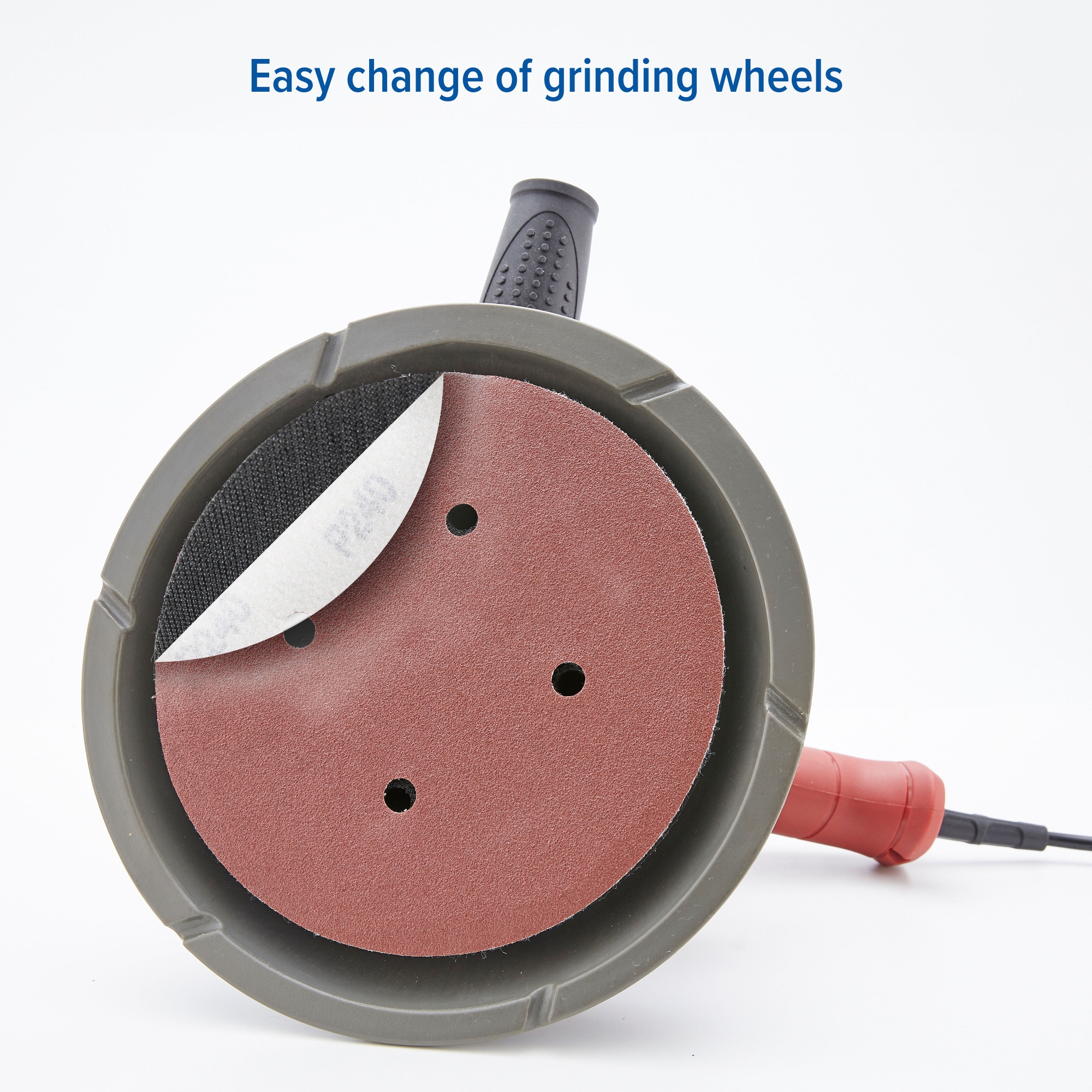 INCLUDING 18x SANDING DISCS
The delivery scope includes a variety of sanding discs of different grits. Excellent for achieving a perfect finish on your wall! Hook-and-loop fastening system for convenient replacement of used sandpaper without the need for any tools.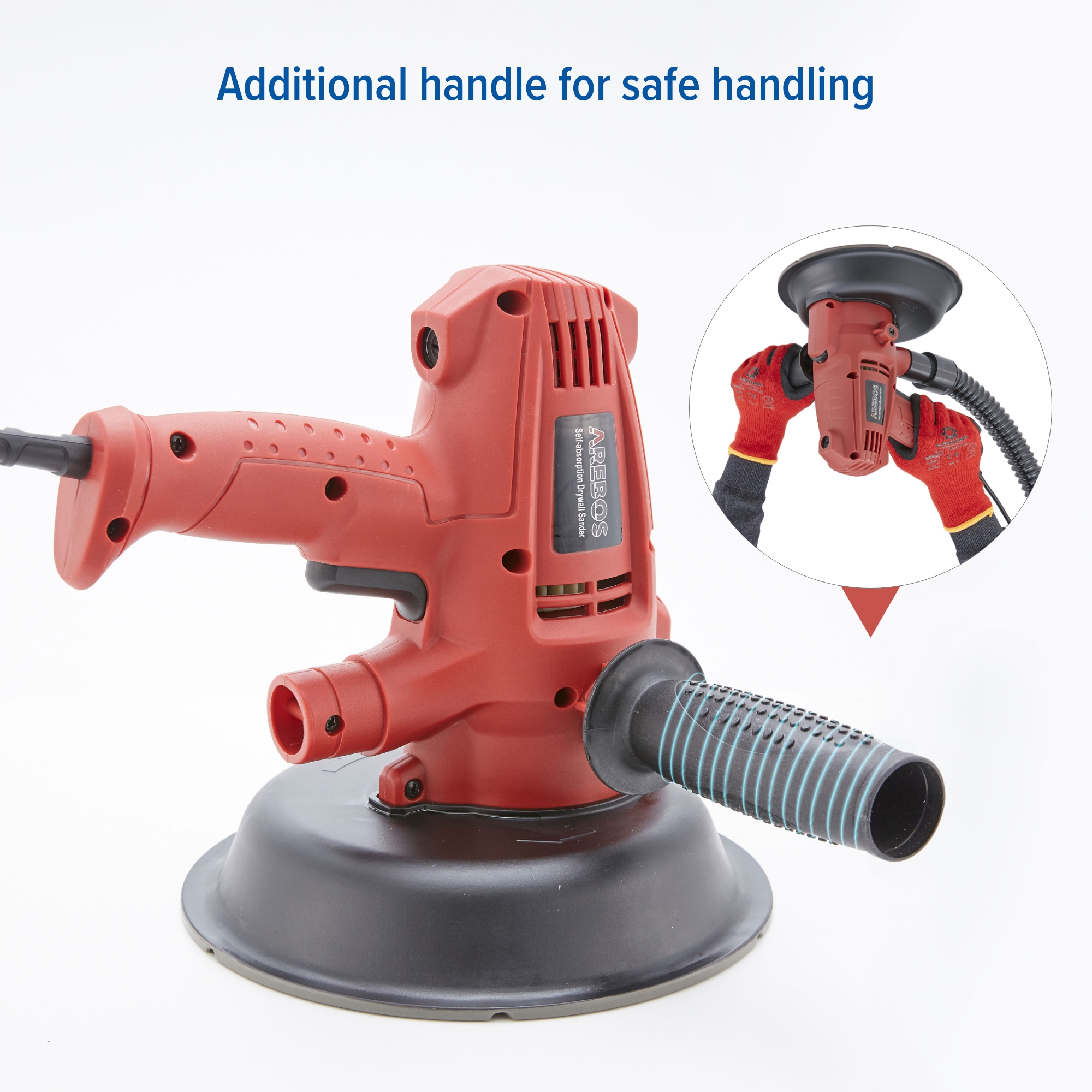 SAFE OPERATION WITH ADDITIONAL HANDLE
The lateral additional handle allows for the sander to be controlled comfortably even during times of prolonged use – allowing you to perform more comprehensive jobs.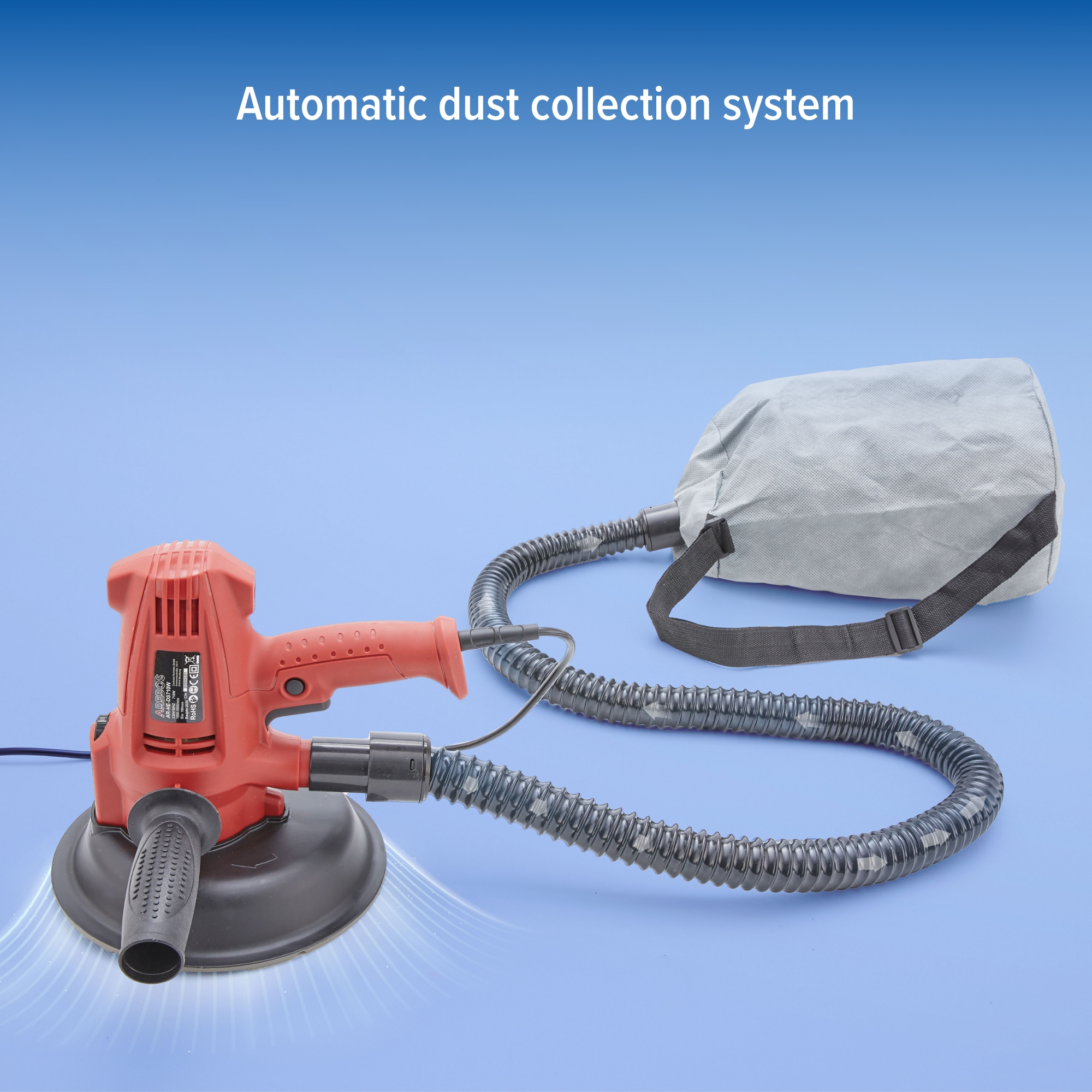 The dust produced during sanding is automatically sucked up and collected in the vacuum bag. This ensures less dirt at work and is easy on the respiratory tract. The dust bag has a shoulder strap for easy handling.
With speed settings from 1 to 6 (1500 – 3000 rpm) and a sanding disc diameter of 180 mm, this AREBOS drywall sander meets all the demands of private use applications.
PERFECT FOR DRY CONSTRUCTION
Interior drywall construction jobs require large surfaces to be sanded evenly. Only then it can be guaranteed that all walls are even and without any dents. With this sander from AREBOS, you can sand walls and ceilings in a very comfortable manner.
Delivery Scope
1x ceiling sander
1x suction hose
1x dust bag
18x sanding pads (80/100/120/150/180/240 - 3 sets)
1x accessory tool

Relevance of Dangerous Goods
No
Equipment
suction hose
dust bag
sanding pads (80/100/120/150/180/240 - 3 sets)
Rotational Speed Max.
3000 U/min
Rotational Speed Min.
1500 U/min
Type of Power Plug
UK PLUG TYP G
Type of Power Supply
Mains Connection
Product Family
Dry Wall Sander