Concrete Vibrator 800W - 1,5m
*inc. 20AT., free delivery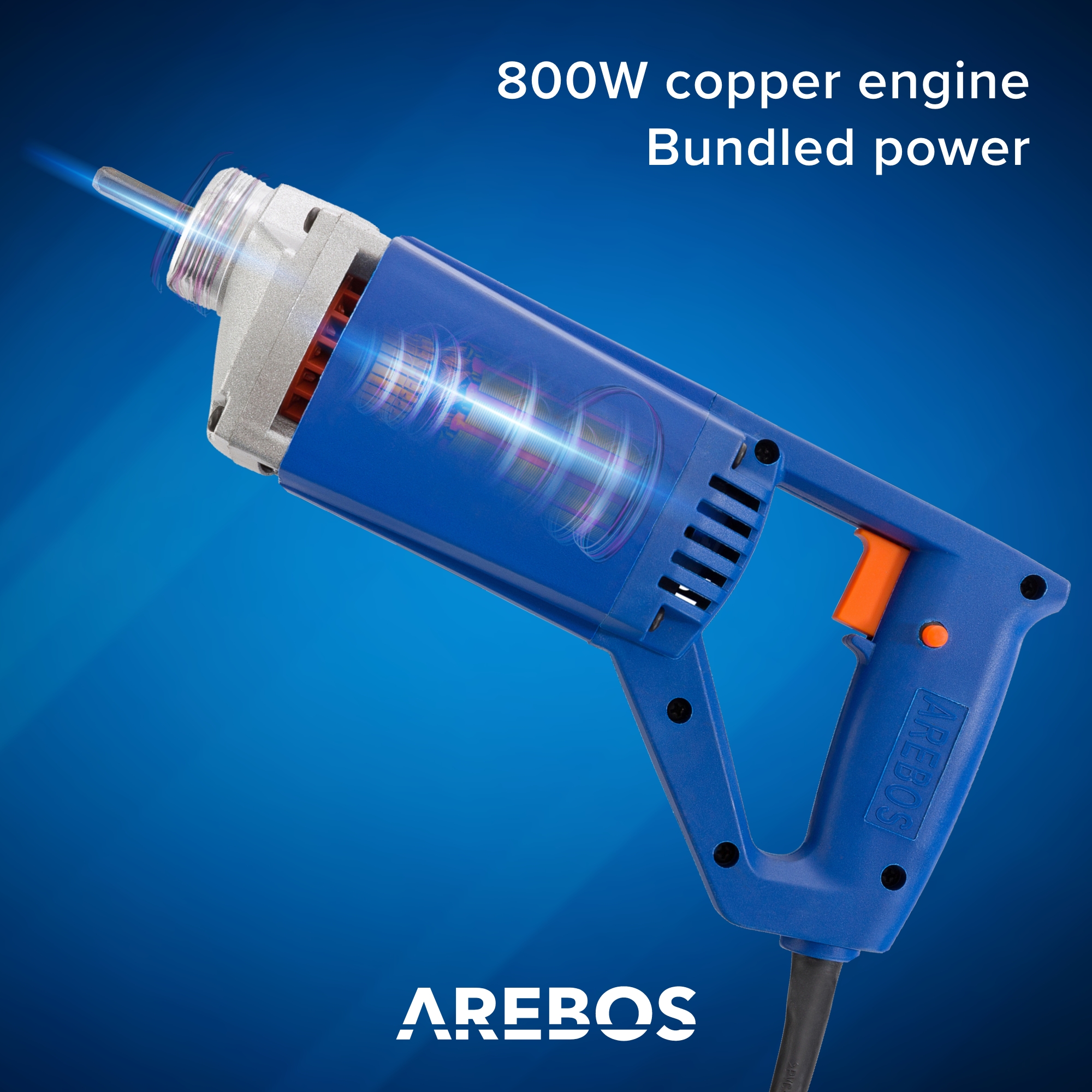 POWERFUL MOTOR
The AREBOS concrete vibrator features a powerful 800W copper motor that ensures extremely efficient working with perfect results.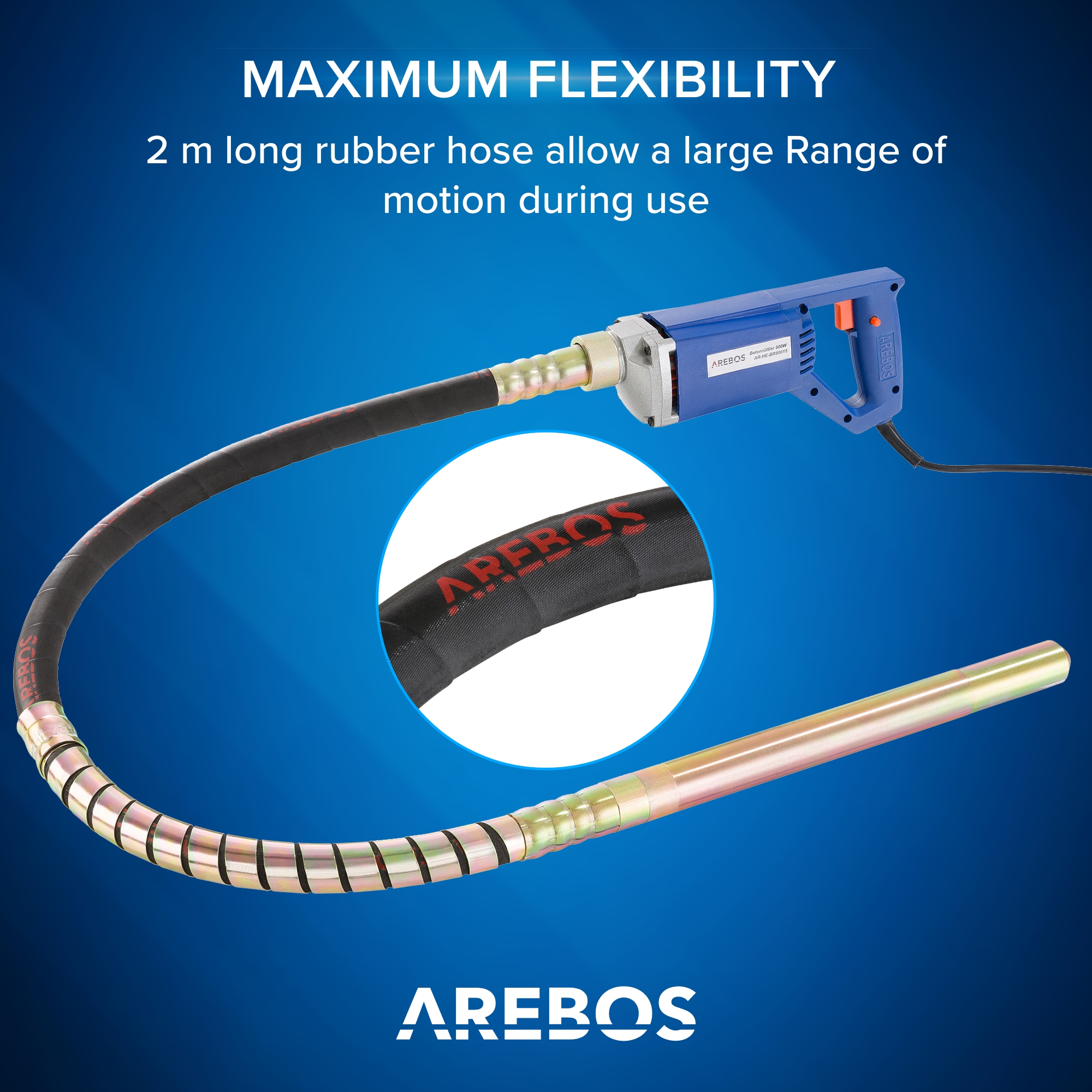 LONG HOSE
A hose length of 1,5 m allows for maximum flexibility and large maneuverability.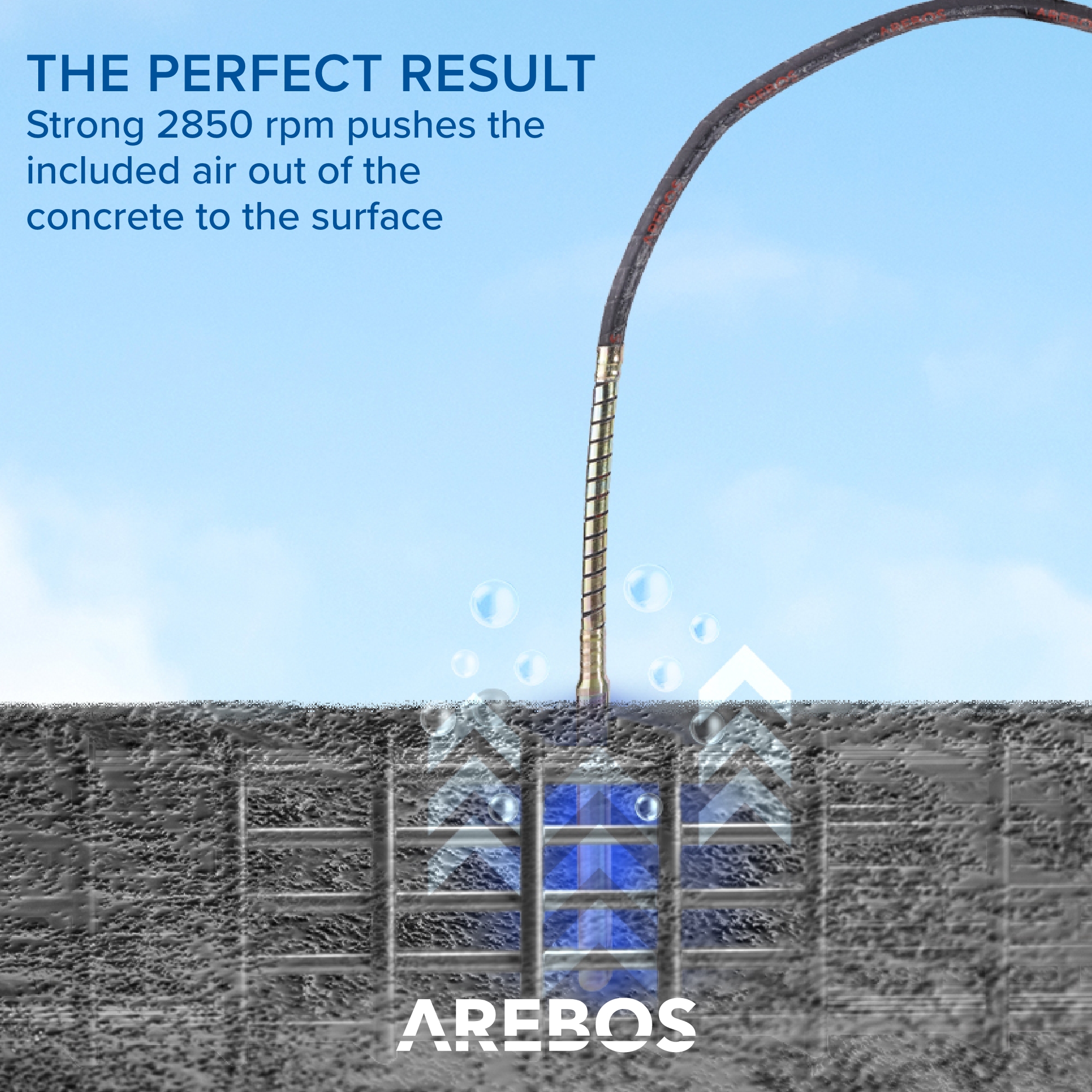 PERFECT RESULTS
With this concrete vibrator from AREBOS you will achieve perfect concreting results. A speed of 5600 rpm ensures all the air to escape from the concrete.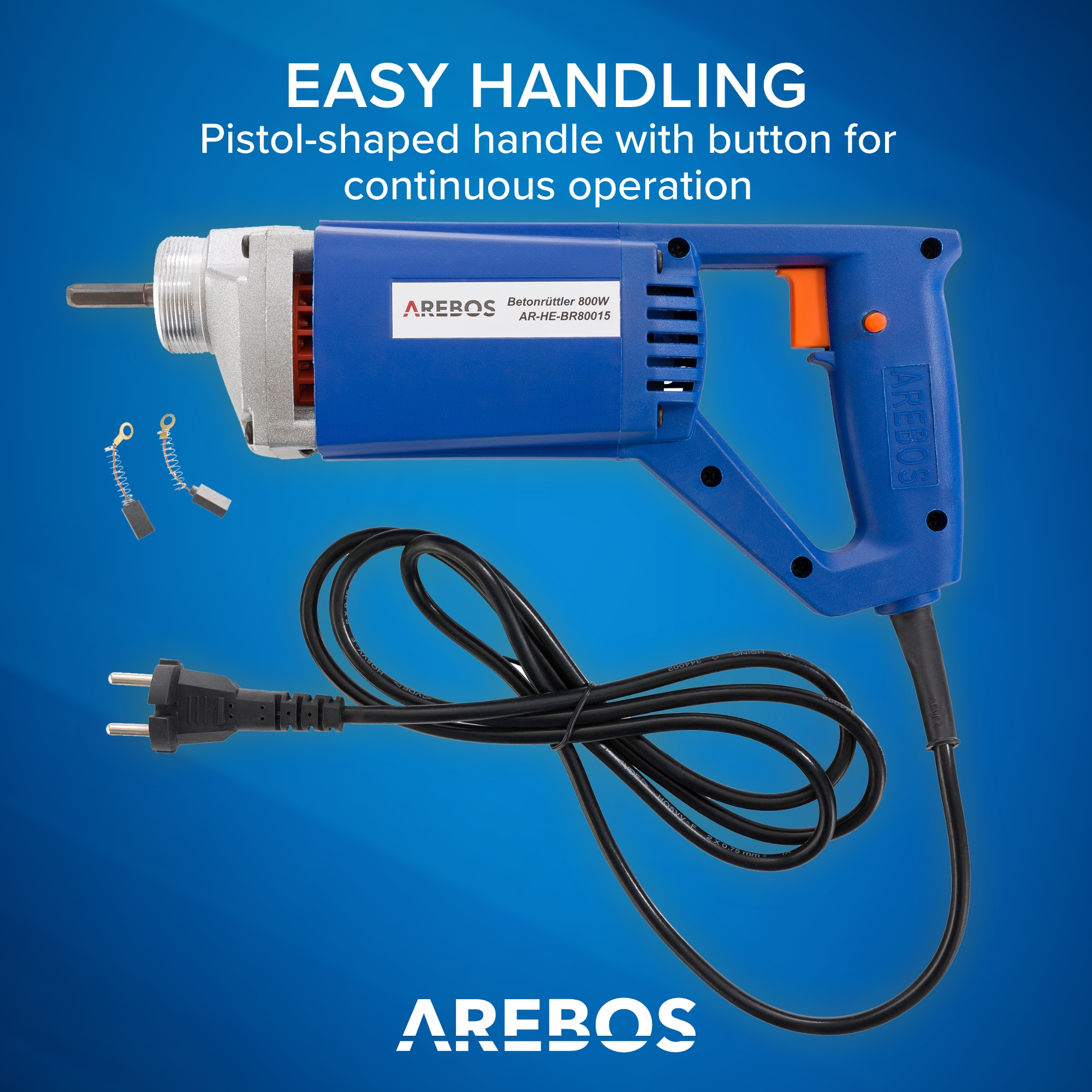 PISTOL HANDLE
The AREBOS concrete vibrator features a sturdy pistol handle for convenient, efficient operation. On top of that, it features a mode button for continuous operation.
TEST WINNER
On the comparison website "Vergleich.org", our AREBOS 800W concrete vibrator has been voted winner and rated "VERY GOOD".
EVERYTHING AT A GLANCE
Motor power: 800W | Speed: 5600 rpm
Vibration head Ø: 35 mm | Rubber hose Ø: 30 mm
Flexible shaft Ø: 10 mm | Hose length: 1,5 m
Delivery Scope
1x concrete vibrator
1x hose
1x user manual
Relevance of Dangerous Goods
No
Special Features
Efficient: 5600 rpm
Powerful: 800W copper motor
Diameter Rubber Hose
30 mm
Flexible Shaft Diameter
10 mm
Rotational Speed Max.
5600 rpm
Product Family
Concrete Vibrator
The document to download could not be found.