*inc. 20AT., free delivery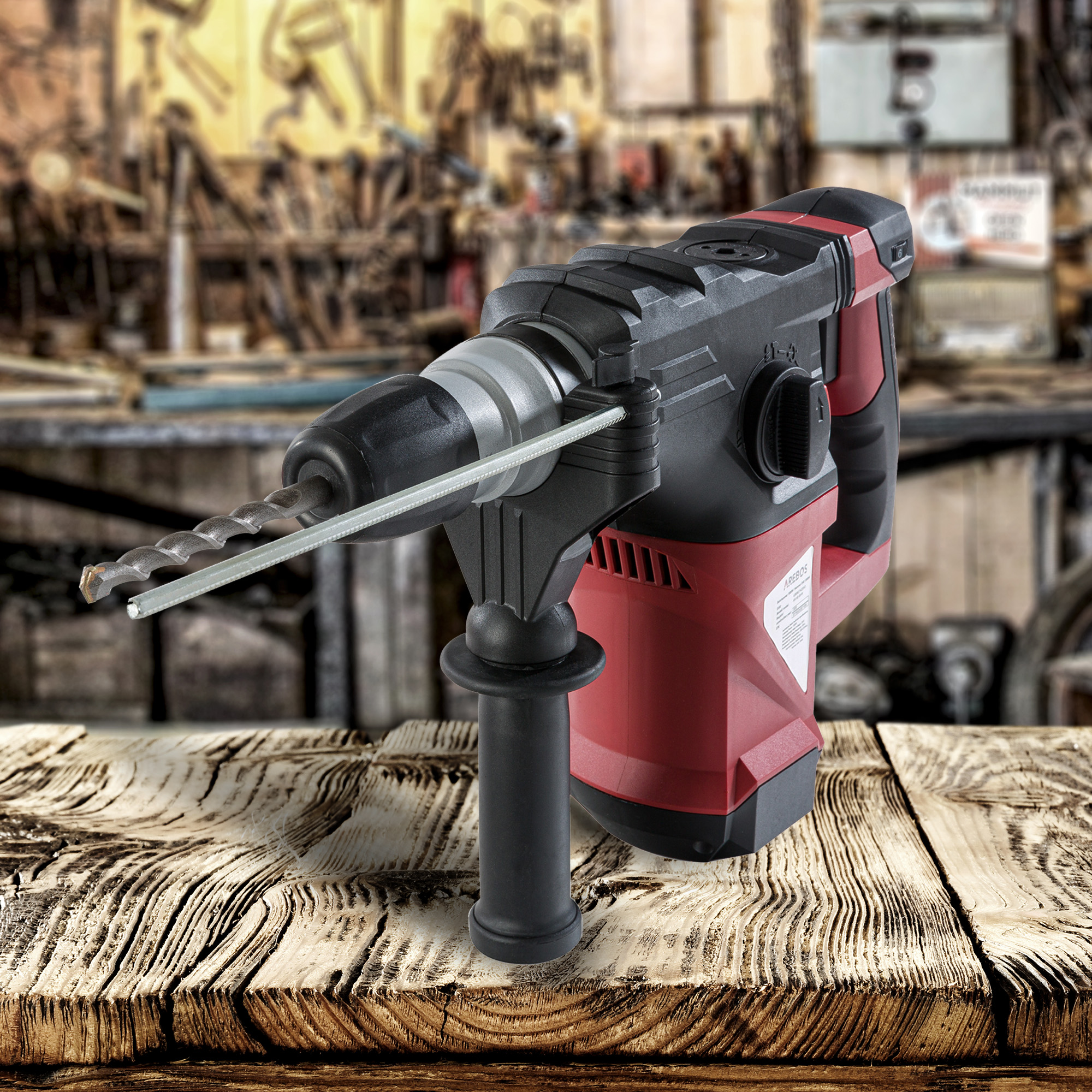 COMPACT DESIGN
Get all your work done in comfort with this powerful 1500W motor. A compact design in its class for perfect handling and versatile applications in concrete, stone or solid masonry.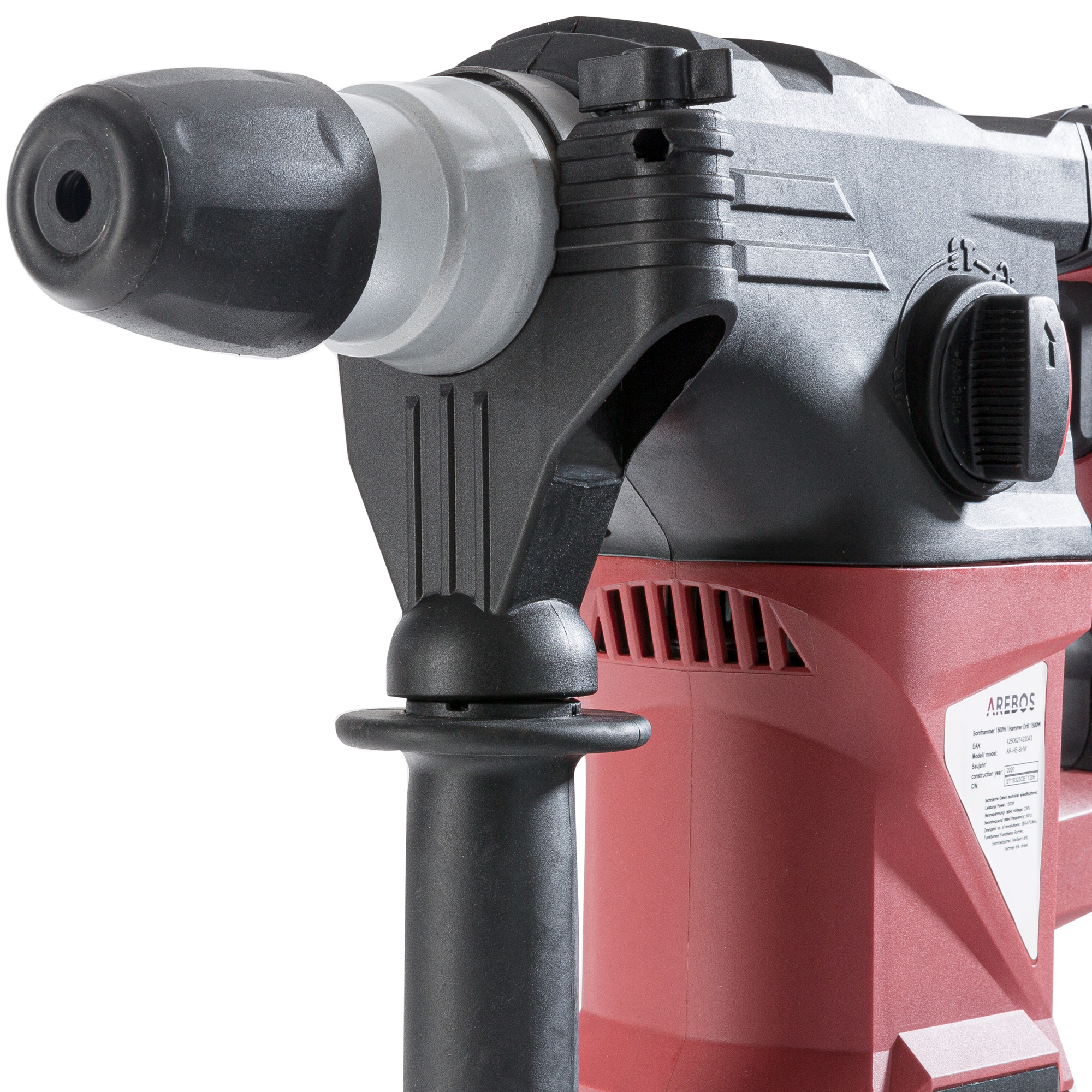 SDS-PLUS KEYLESS CHUCK
The unique SDS-Plus keyless chuck is designed to improve your working efficiency. You don't need a tool to change drill bits while you work.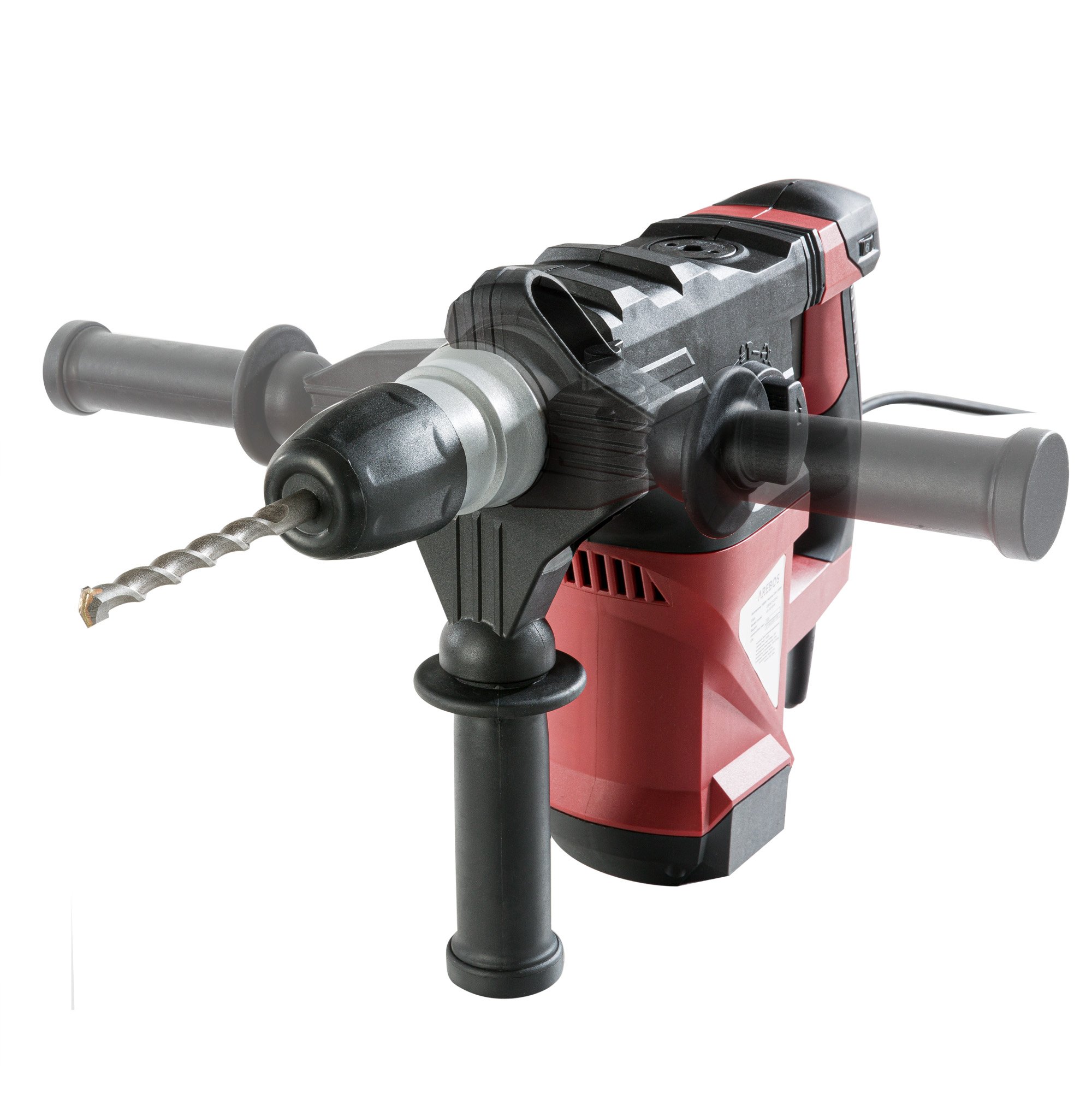 ADJUSTABLE AUXILIARY HANDLE
The 360° rotating auxiliary handle allows you to adopt different postures to deal with different terrains, reducing workload and fatigue.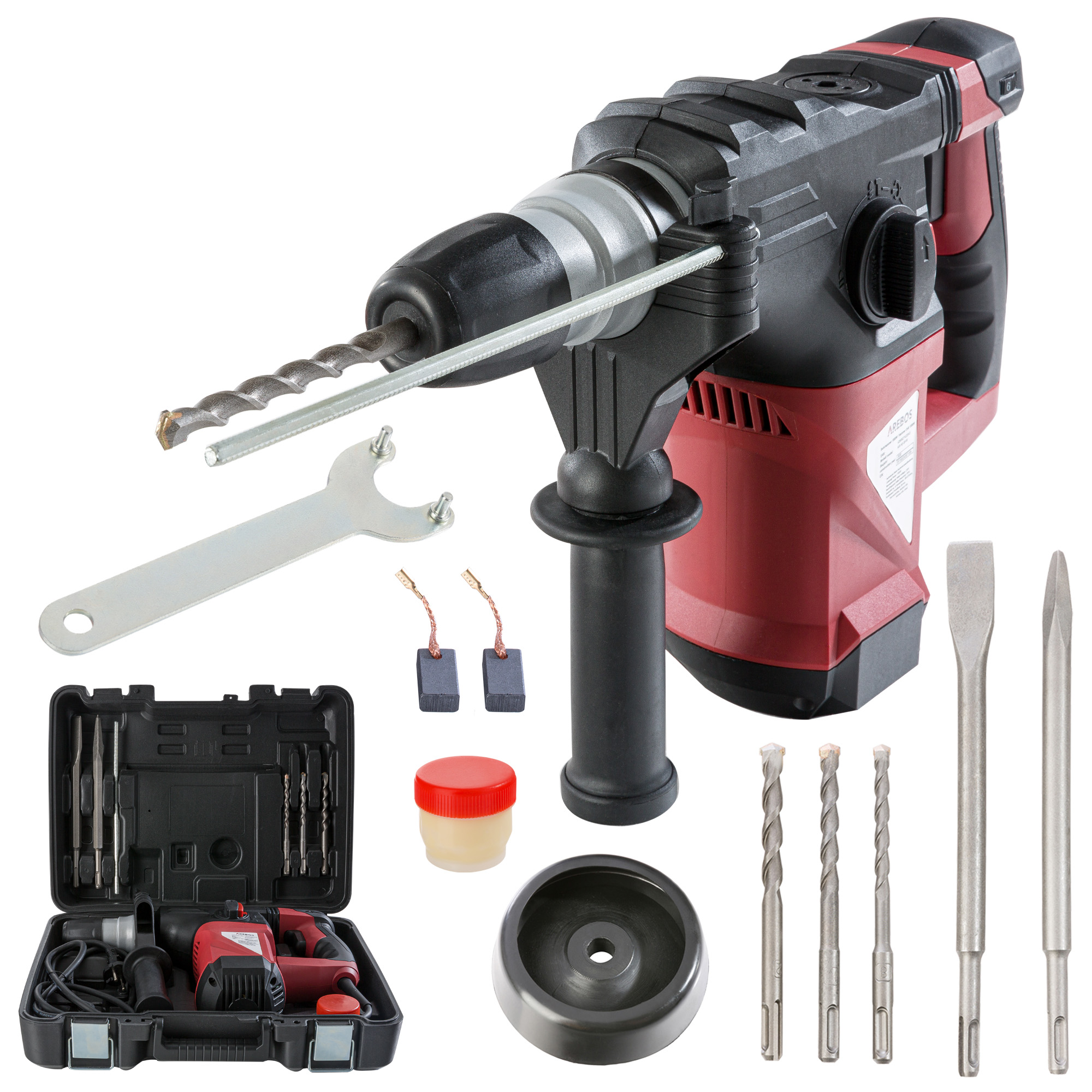 COMPREHENSIVE ACCESSORIES
Supplied with 3 drill bits and 2 chisels as well as lubricating oil, two spare carbon brushes, spacers and an open-ended spanner.

6 SPEED SETTINGS
Provide a better working experience. Use the most suitable drilling frequency in different working environments.

3IN1 FUNCTION
Depending on the change of settings by simply turning the selector lever, you decide on the different functions in a few simple steps. 3 functions: Drilling, hammer drilling and chiseling.

ROBUST STORAGE AND TRANSPORT CASE
The included case allows you to easily store and transport the tool by its practical handle.

OUR AREBOS HAMMER DRILL 1500 W HAS BEEN TESTED BY TÜV RHEINLAND
certificate number: 15095258 006
Date of issue: 24.05.2021
Test basis: EN 60745-1: 2009+A11, EN 60745-2-6: 2010, AfPS GS 2019: 01 PAK

Application Area
Hammering, chiselling and drilling
Delivery Scope
1x hammer drill
3x SDS drill bit
2 x chisel
1x drill grease
1x open-end spanner
1x spacer
2x spare carbon brushes
1x carrying case
1x instruction manual
Relevance of Dangerous Goods
No
Special Features
Our AREBOS 1500 W hammer drills have been tested by TÜV Rheinland
Certificate no.: S50419104
Issuing date: 22.11.2018
Test standards: EN 60745-1:2009+A11, EN 60745-2-6:2010, AfPS GS 2014:01

Description:
Safety of hand-operated motorized or magnetically controlled power tools of up to 250V for tools with single-phase alternating or direct currents, and up to 440V for tools with triple-phase alternating current. Moreover, a test for polycyclic aromatic hydrocarbons (PAH), which can detect contaminated materials in rubber and plastic products, has been conducted. All test results are safe and conform to stringent guidelines.

Suitability Area
Suitable for Indoor and Outdoor
Max. Ddrilling Diameter Wood
40 mm
Max. Number Strokes
4300 beats/minute
Max. Concrete Drilling Diameter
32 mm
Rotational Speed Min.
900 U/min
Type of Power Supply
Mains Connection
Product Family
Hammer Drill
The document to download could not be found.