*inc. 20AT., free delivery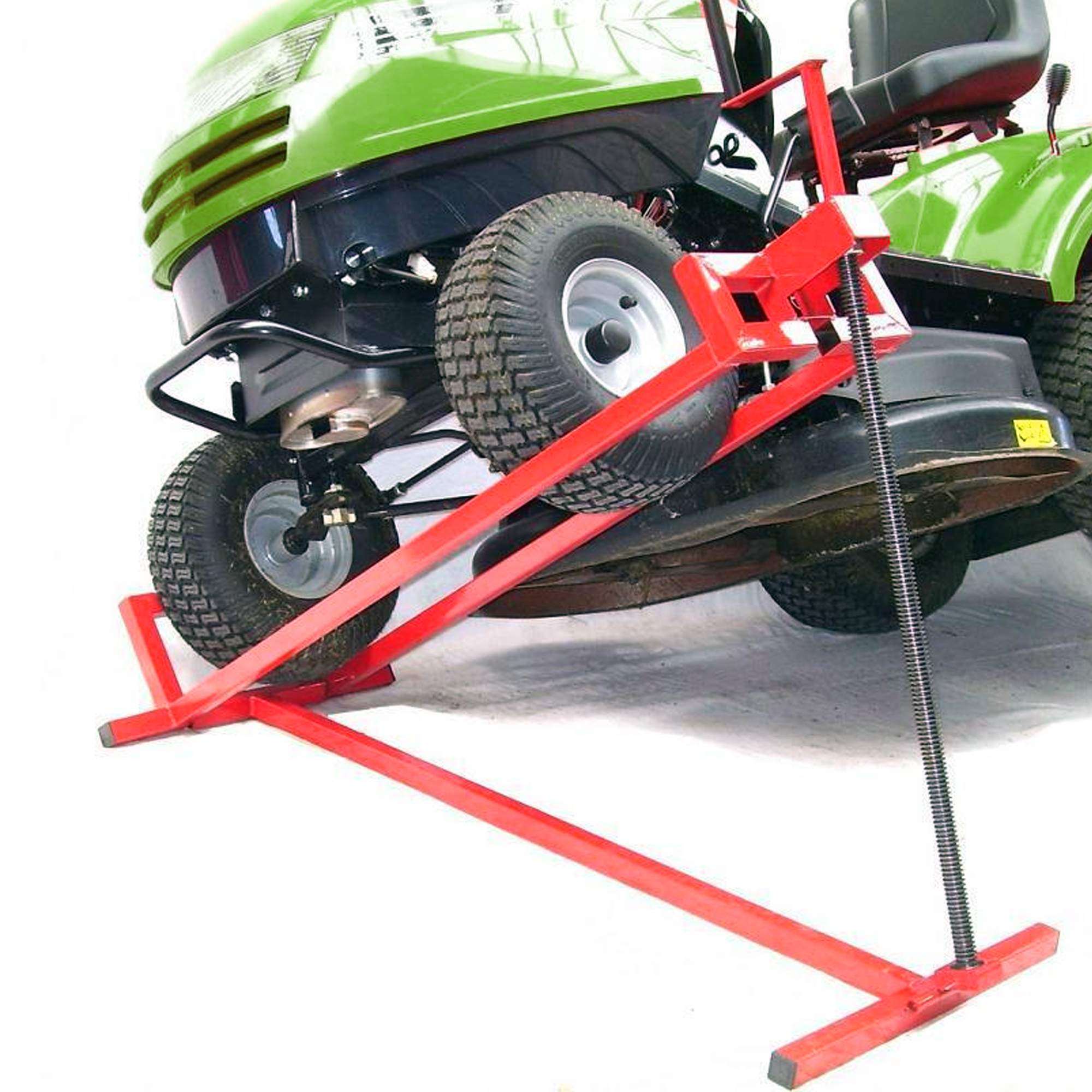 Robust and durable construction
Our lawn mower jack is made of sturdy steel with a powder coating that not only prevents rust ‒ thereby increasing the jack's service life ‒ but also ensures your safety while using it.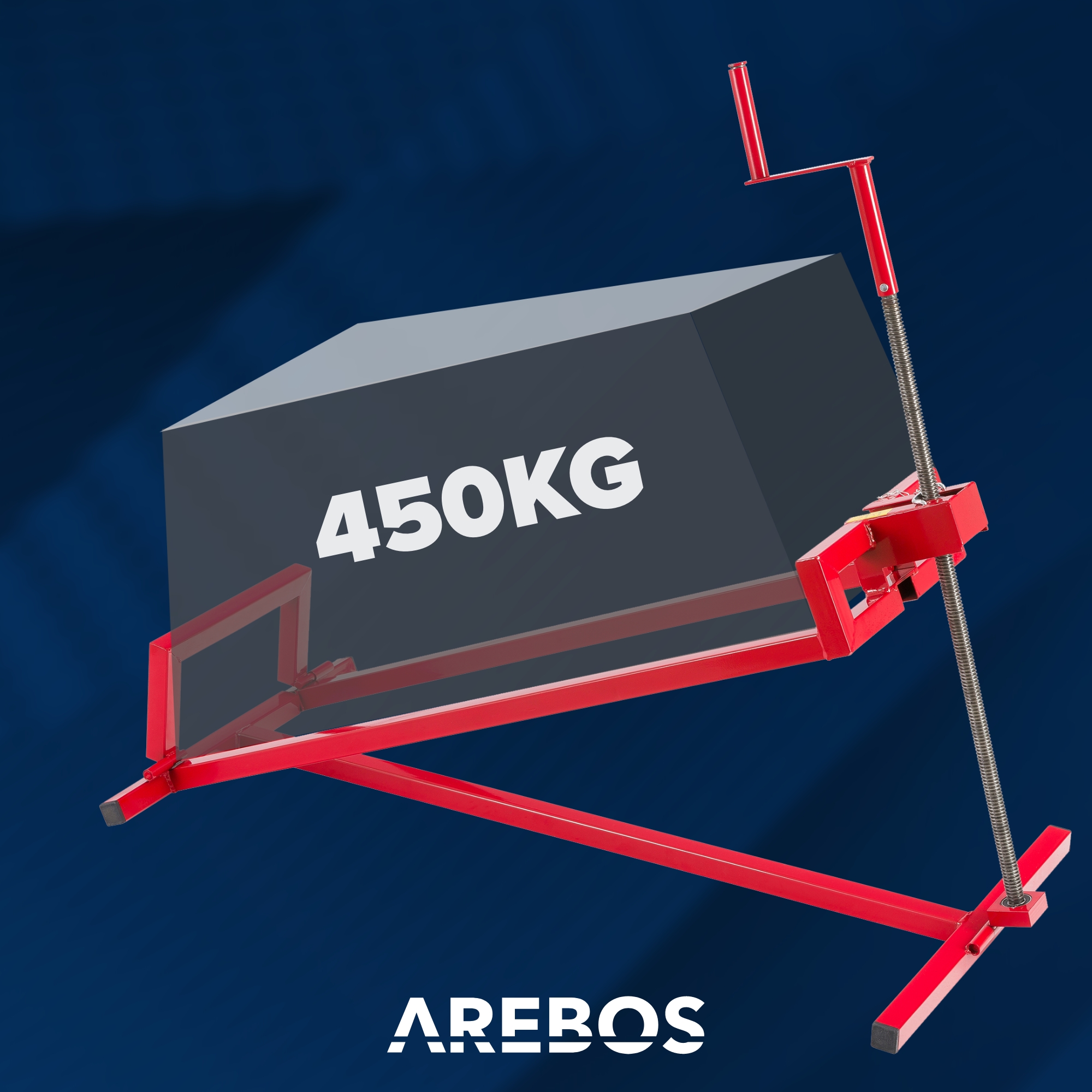 Maximum load-bearing capacity
The AREBOS lawn tractor lift is the ideal helper when carrying out repair and maintenance work on ride-on mowers, small tractors and quads, as well as on all types of lawn mowers. Our tractor lift can effortlessly handle very heavy loads of up to 450 kg.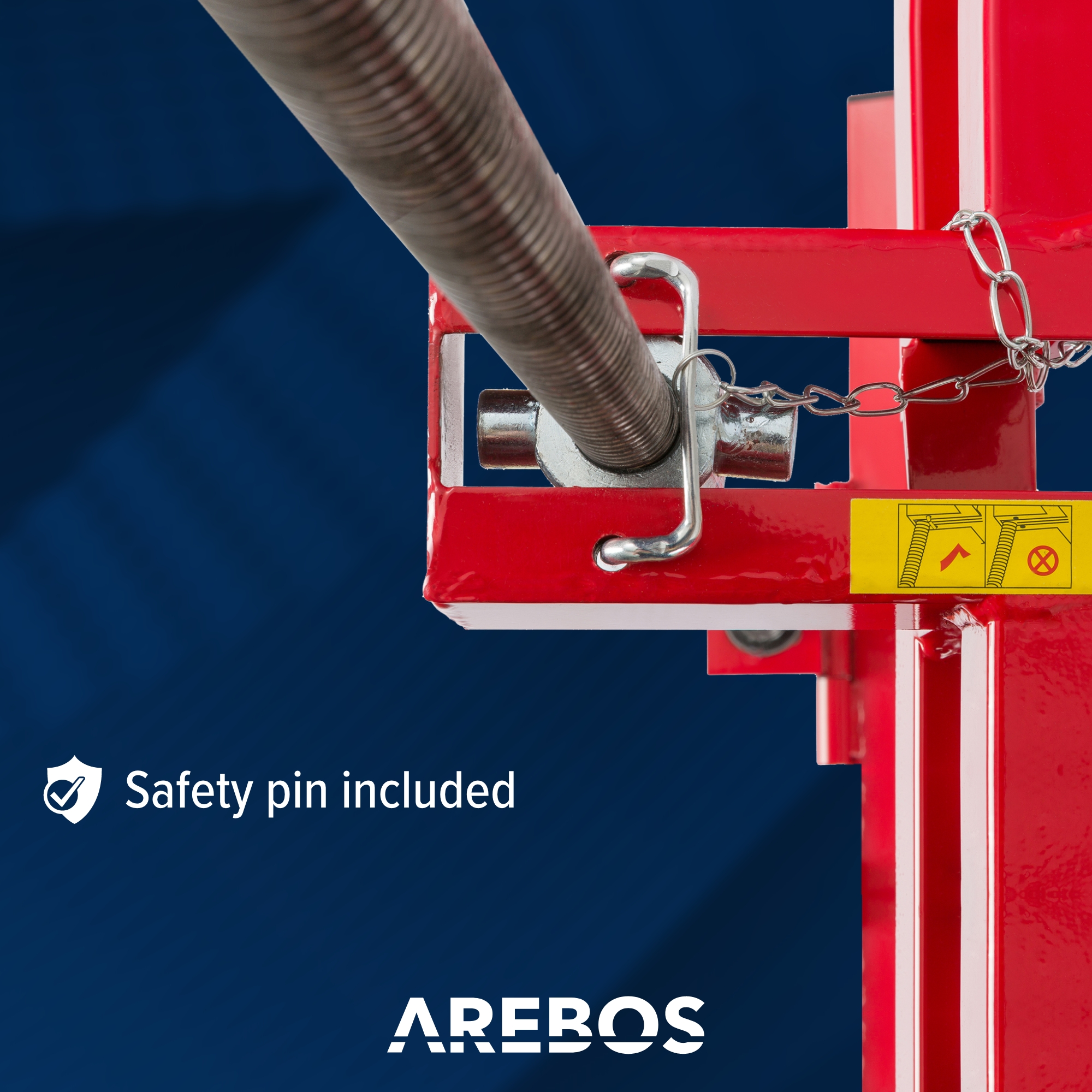 Safety lock
Our lawn mower lift is equipped with a safety lock to secure the crank. Please do not use the lawn mower lift if the bar is not fitted correctly.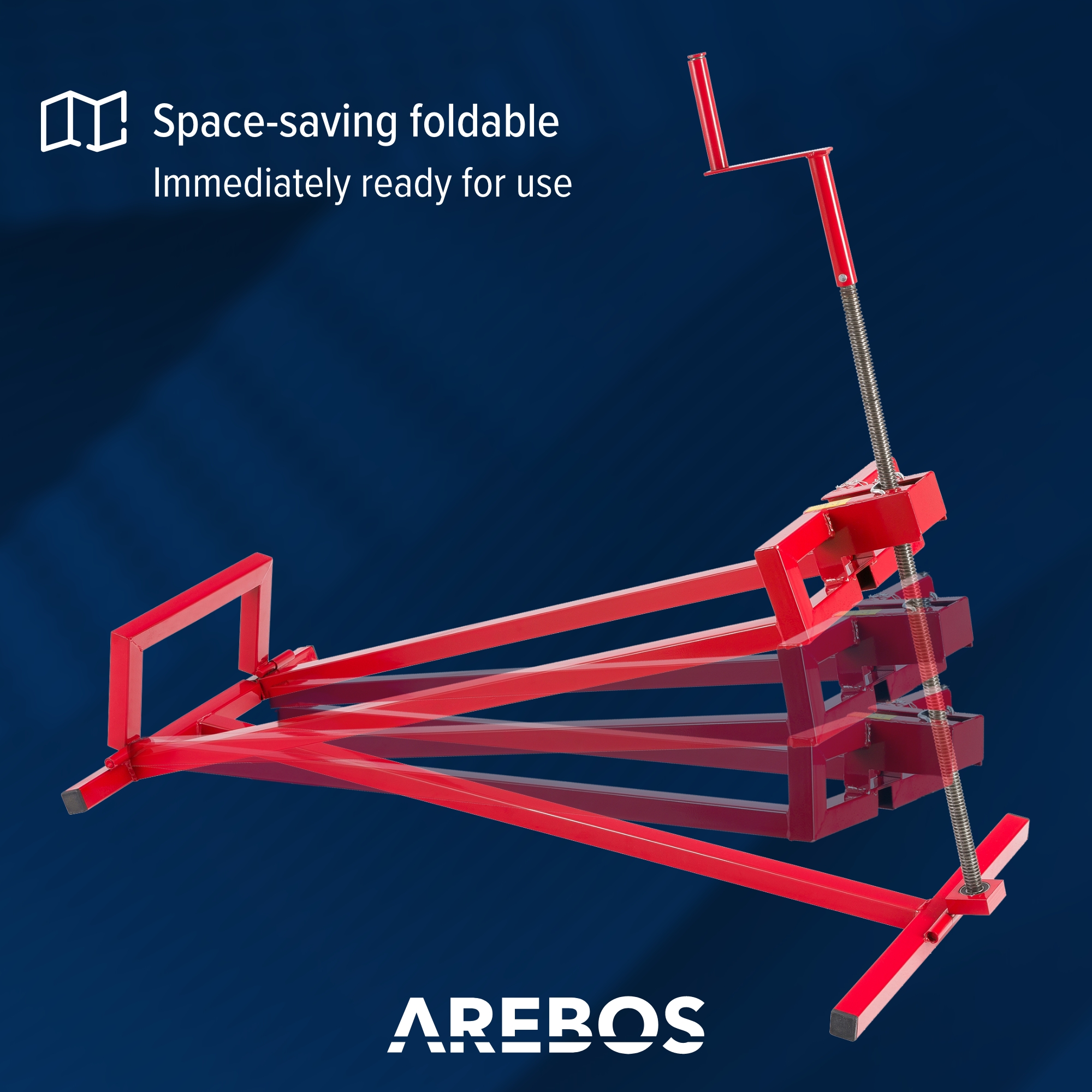 Foldable design
The pre-assembled powder-coated frame can be used immediately and can be folded up and stowed away to save space when not in use.
No effort required!
With the AREBOS lifting device you can repair and clean your small tractors or various types of lawn mowers quickly, efficiently and without breaking a sweat. With the continuously adjustable tilt angle of up to 45°, you will make child's play of your repair and maintenance jobs.

Easy to handle
All you need to do is effortlessly turn the crank and you're done! Thanks to the lever system, which increases your strength tenfold, you will be able to lift your tractor with ease and gain full access to the underside of the vehicle.

Best value for money
Save money ‒ forget about expensive maintenance and repair costs and get this low-priced lawn tractor jack now. It's only with us that you will find the best price-performance ratio coupled with solid workmanship!

Take off without problems
For a life in the fast lane, you need a fast vehicle - annoying when defects or damage occur. Fortunately, AREBOS offers exactly the right workshop equipment such as gearbox and car jacks, motorbike jacks, drive-up ramps, tension belts, car care, brake bleeders, brake piston retractors, wheel bearings or valve compression and repair kits. So you are prepared for everything.

Delivery Scope
1x Lawn Tractor Jack
1x Manual
Relevance of Dangerous Goods
No
Max. Loading Capacity
450 kg
Width of the Wheels Shot
30 cm
Product Family
Lawn Tractor Jack
The document to download could not be found.