People guidance system - gold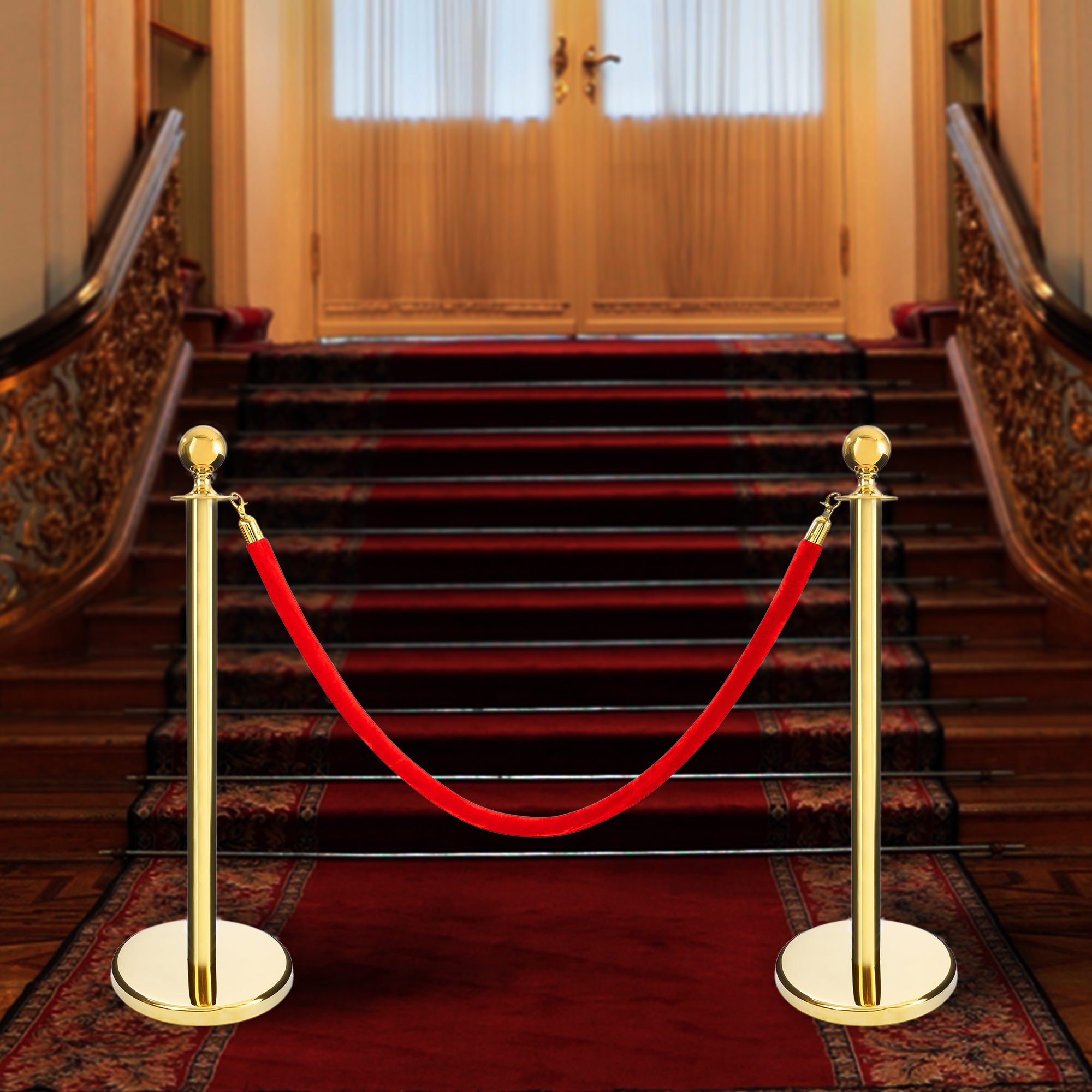 The noble trailblazer for clever organisers!
The red, velvety rope has a signalling effect and creates an effective visual barrier in its function as a barrier tape. On the other hand, the demarcation stands can of course also function as a guidance system and, in the right environment, even evoke associations with the famous red carpet of events attended by prominent people.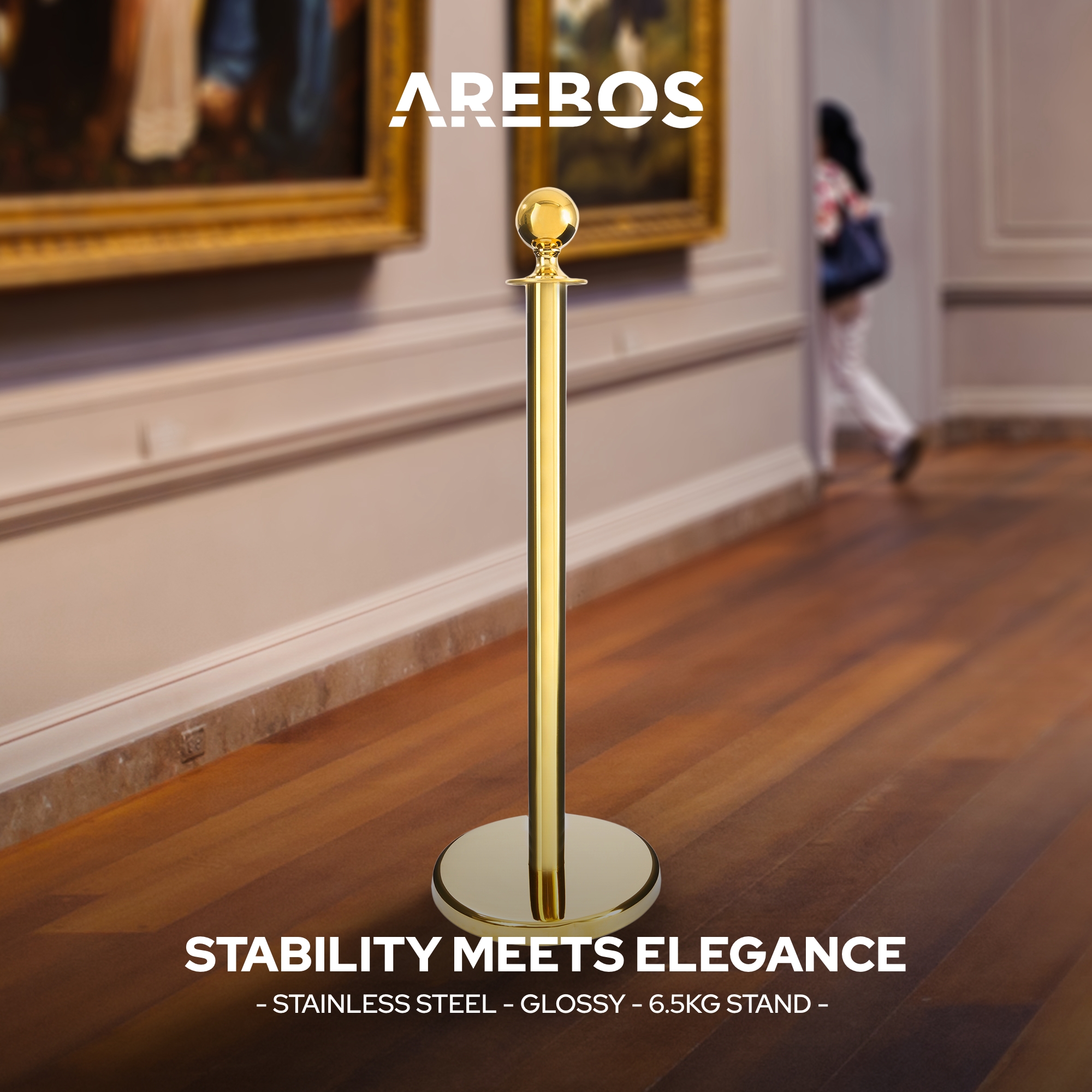 Maximum stability meets elegance
Combine the AREBOS demarcation stands with a red carpet in front of the entrance of your location ‒ and and in no time your visitors will feel like real VIPs... There are no limits to your creativity when it comes to the possible uses of the rope posts.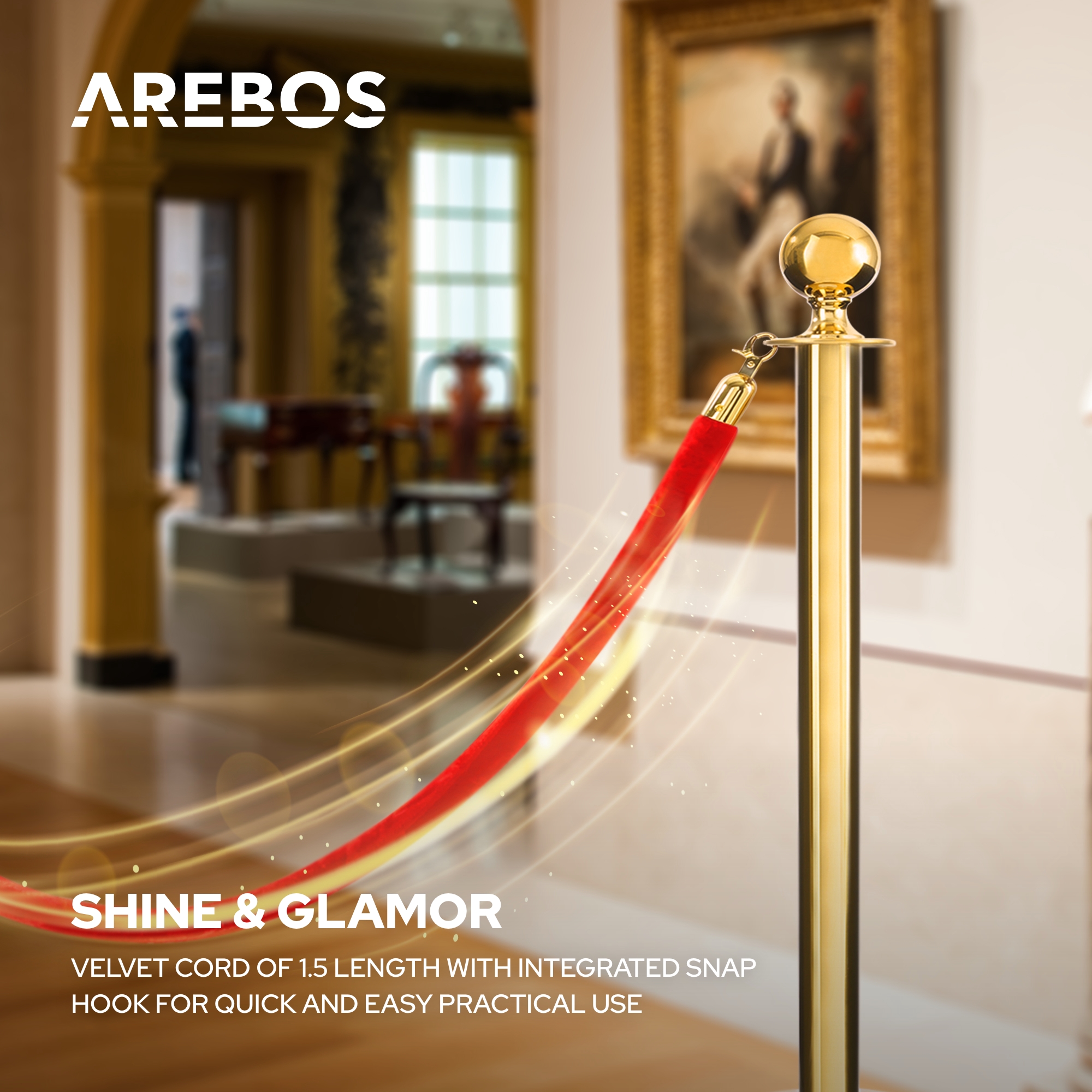 Red cord with velvety finish
The elegant velvet cord not only looks elegant, but with its 1.5 m length and integrated snaplocks it is also extremely practical, since it can be used in many different ways.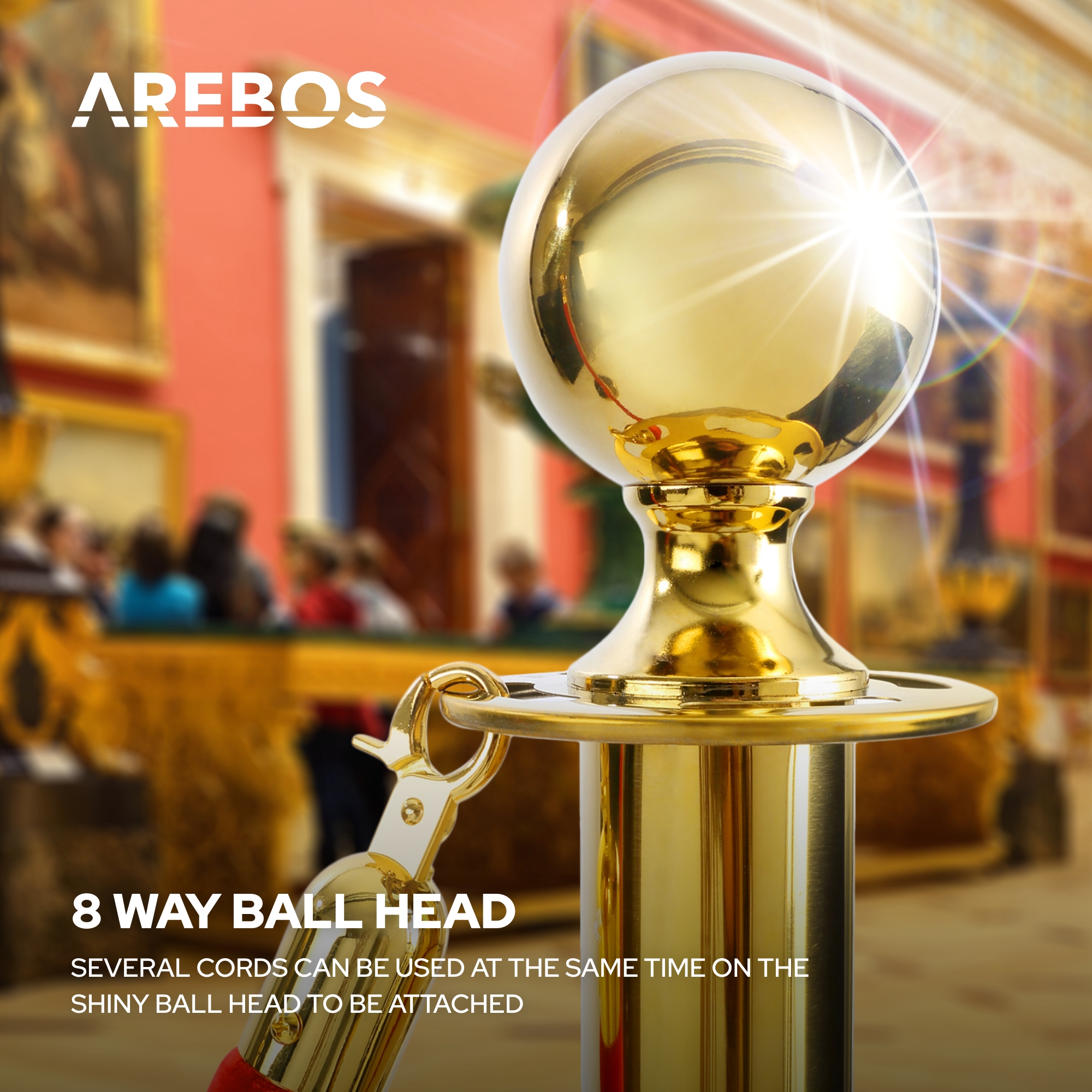 Practical 8-way ball head
Benefit not only from the high-quality workmanship, but also from the practical features of the demarcation stands, for example the 8-way ball head, which allows you to attach several barrier cords in different orientations at the same time.
Application Area
Concert and theater box offices, in front of clubs, at airport counters, etc.
Delivery Scope
2x demarcation stand
1x velvet cord

Relevance of Dangerous Goods
No
Set Includes
2x demarcation stand, 1x velvet cord
Material
stainless steel / velvet
Material Tube
stainless steel
Type of Assembly
Installed Upright
Product Family
Queue Way Crowd Control Barrier
The document to download could not be found.