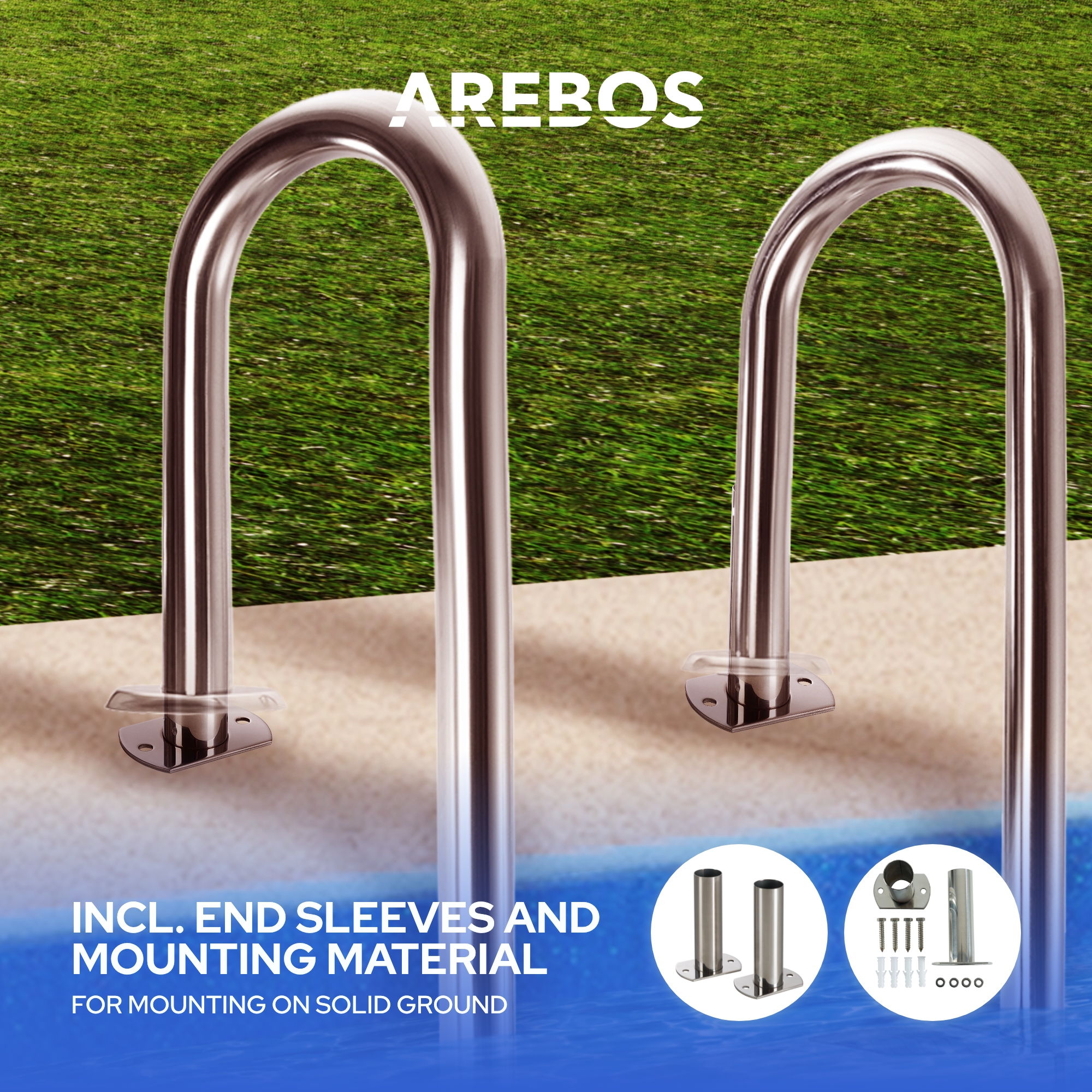 Simple assembly with sleeves
With the included solid stainless steel screws, washers and dowels, the sleeves can be mounted on a solid surface. No cementing in necessary! After assembly, the pool ladder can be easily plugged onto the flange tube.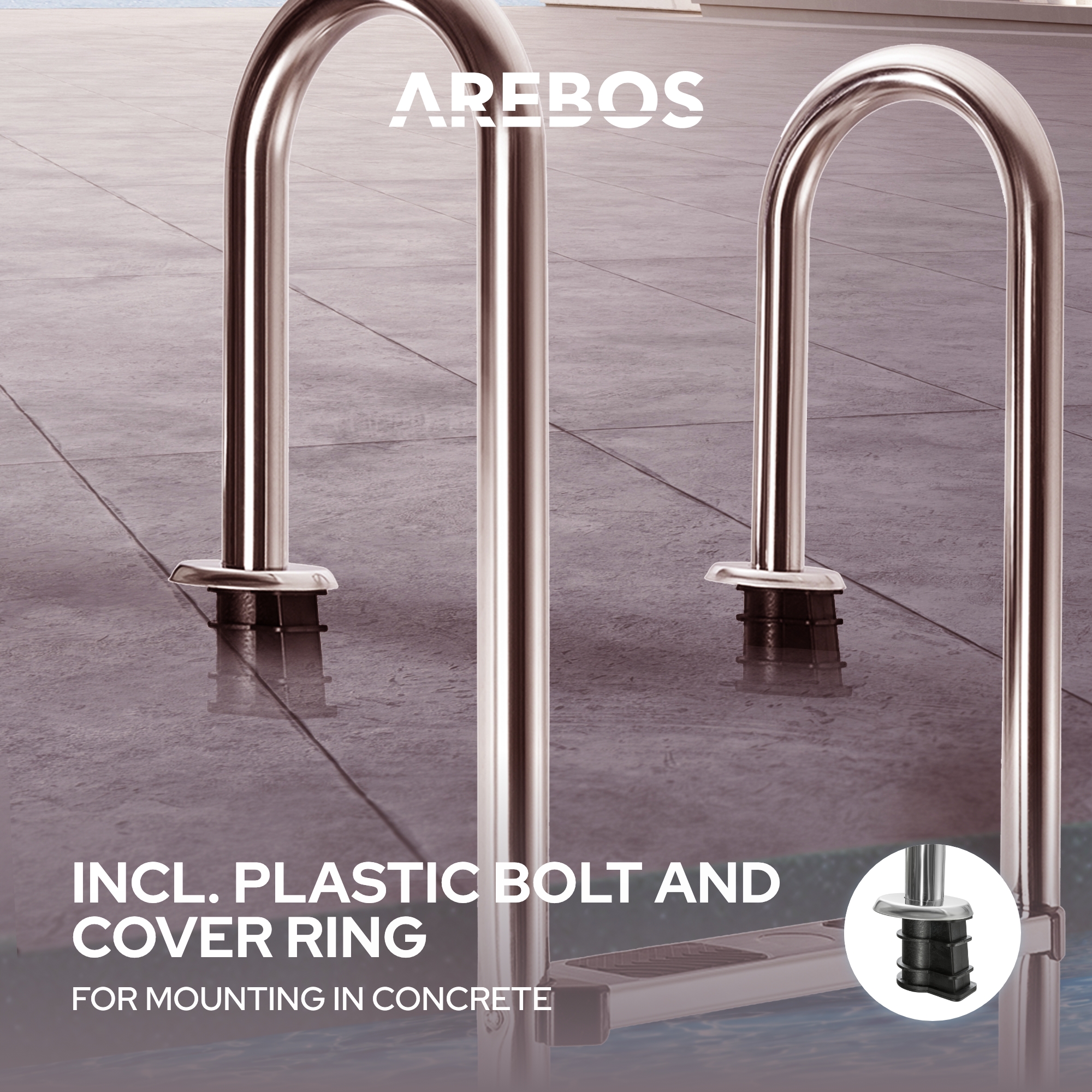 Plastic bolts for mounting in concrete
In addition to the sleeves, plastic bolts are also included in the scope of delivery of the installation set, which enable installation in concrete or other surfaces. Thus, the pool ladder is firmly anchored and provides a secure hold.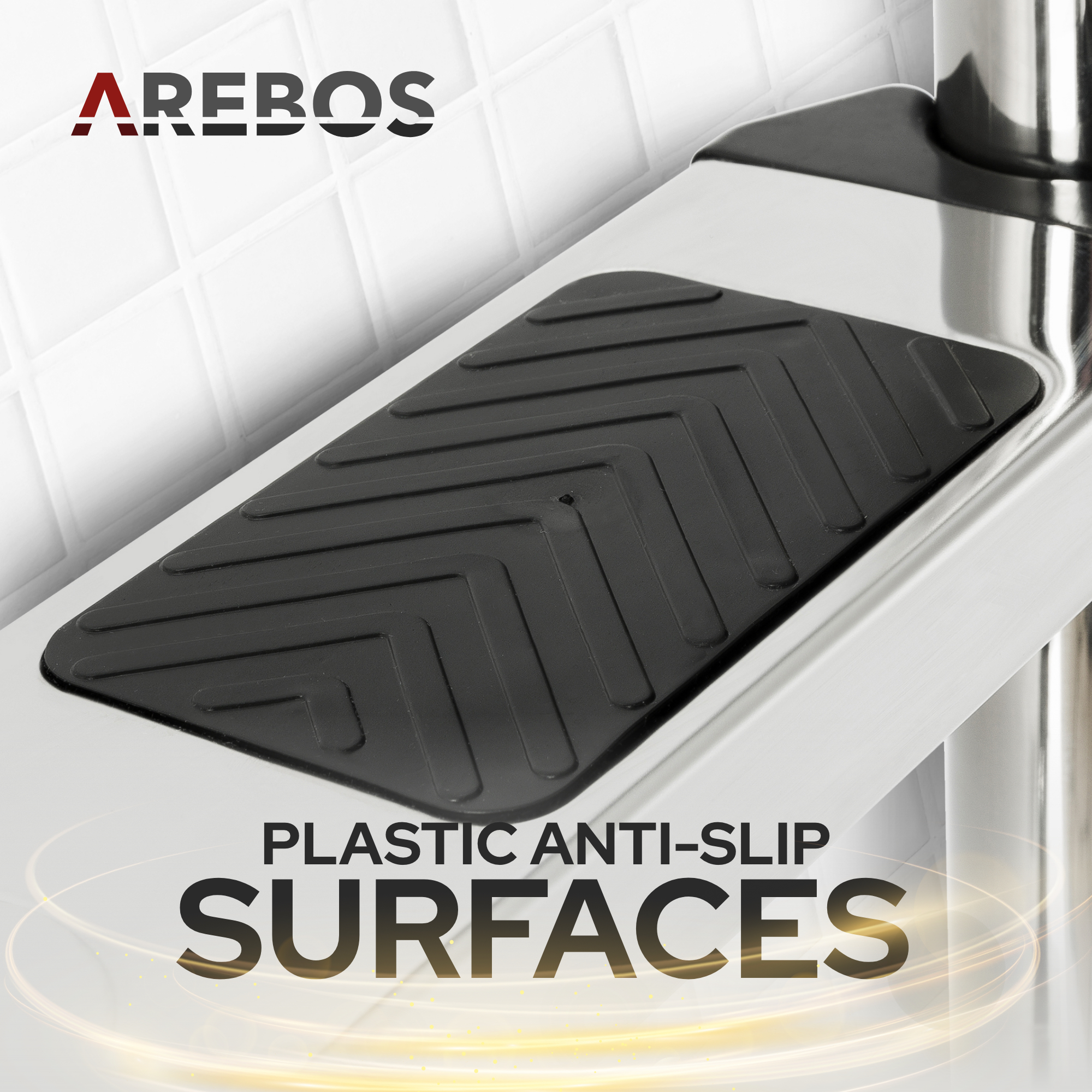 Anti-skid surfaces
The rubberized anti-skid surfaces on each of the steps allow for safely getting in and out of the pool and for a high degree of safety during swimming.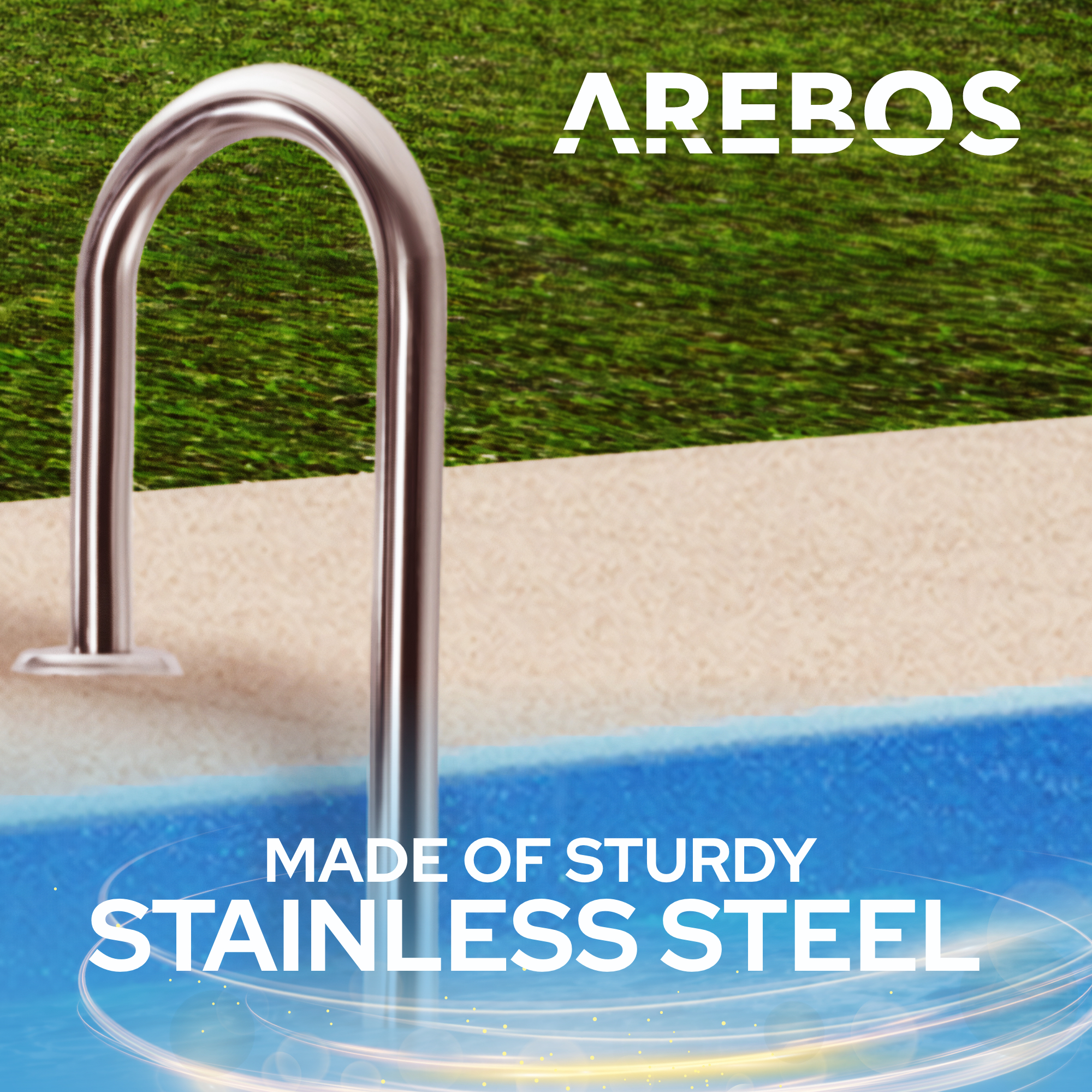 Made of sturdy stainless steel
The pool ladder is made of premium stainless steel and therefore weatherproof and free from corrosion. Long durability is guaranteed!

Protects the pool wall
At the bottom of the ladder there is a rubber stop that protects the pool wall from damage. Long-term swimming fun is guaranteed.
Test winner
Our pool ladder has been voted number one by the website Vergleich.org due to high customer satisfaction in terms of quality & pricing!

Installation Area
pool, swimming pool
Special Features
2x plastic bouten
2x flensbuis incl. bevestigingsmateriaal
2x afdekring
Product Family
Pool Ladder
The document to download could not be found.