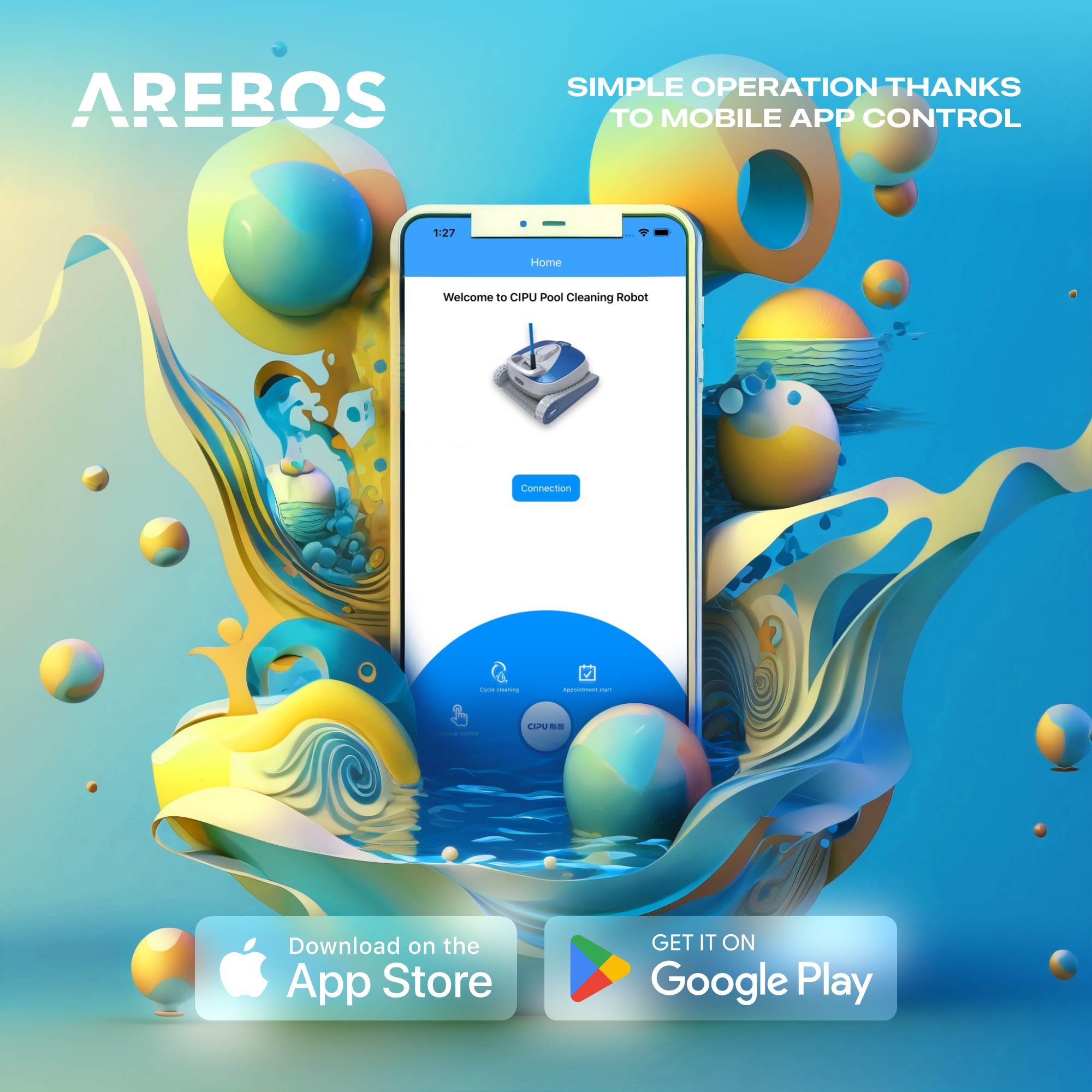 Connected at all times
The pool robot incl. app control has a Bluetooth module. With the app, which can be downloaded free of charge from the Apple Store or Play Store, you have control of the robot at your fingertips! You can start and stop your robot from Bluetooth range, and freely navigate to guide your Aquabot to problem areas.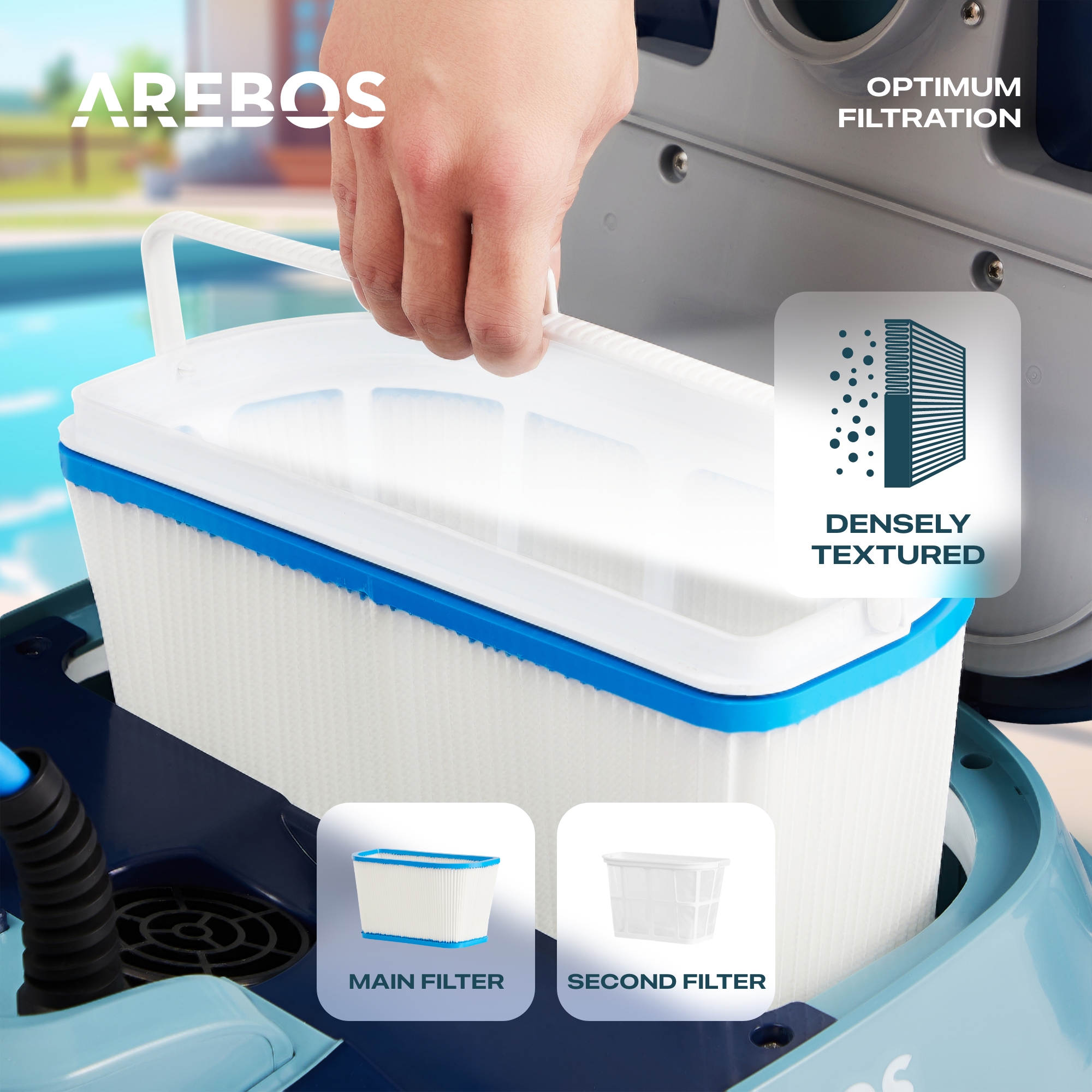 Optimal filtration
The 4D filter is made up of elastic 3D microfibre loops which, combined with the vibrating motion, maximise water flow. The vibration improves suction and prevents the filter from clogging. The 4D filter technology ensures that the smallest as well as larger particles are taken out of the water.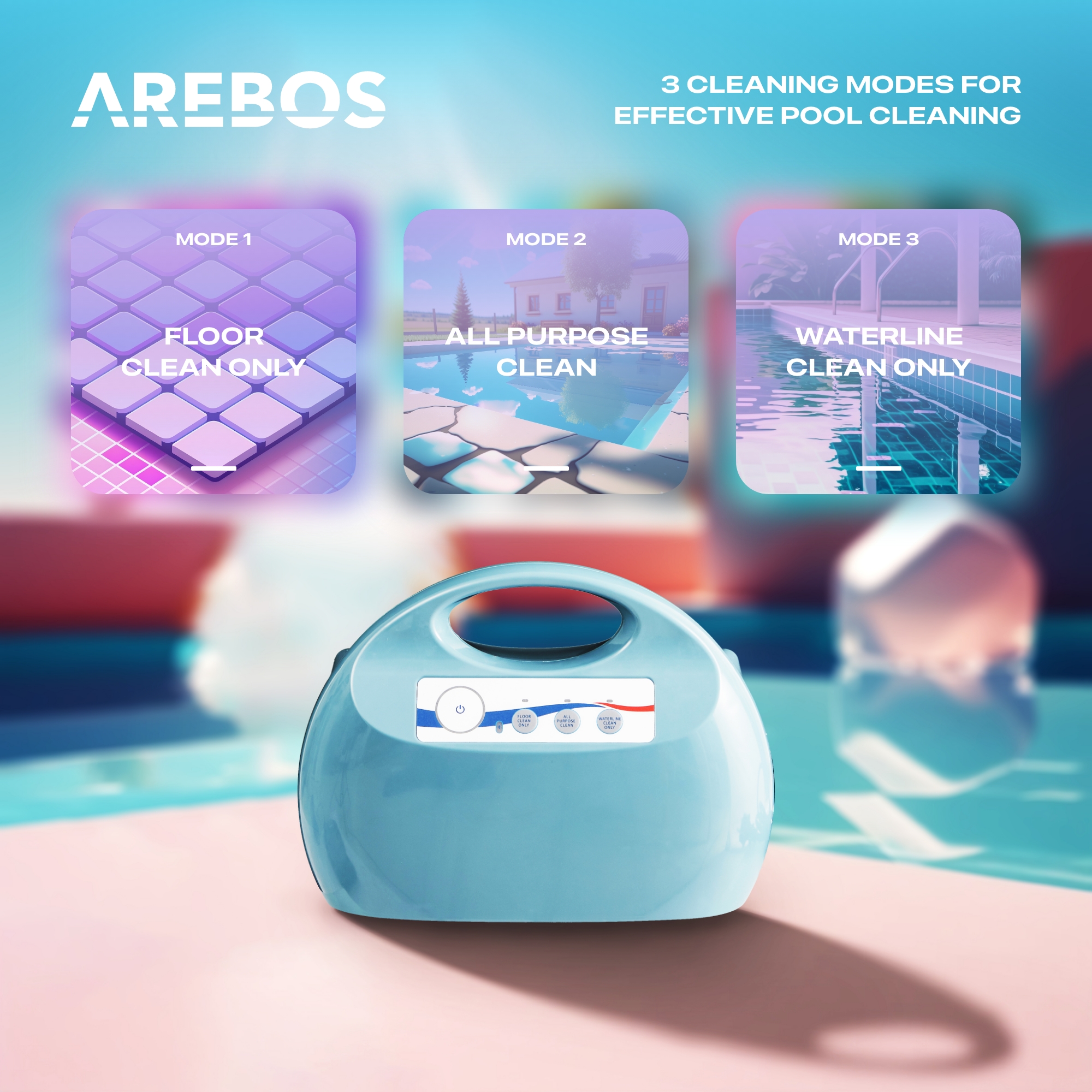 Floor, wall and waterline cleaning
In addition to the overall cleaning mode, the pool cleaner also contains other cleaning modes that are suitable for specific requirements. For example, the bottom only cleaning mode focuses on cleaning the bottom of the pool, removing more dirt from the bottom without wasting time on the walls.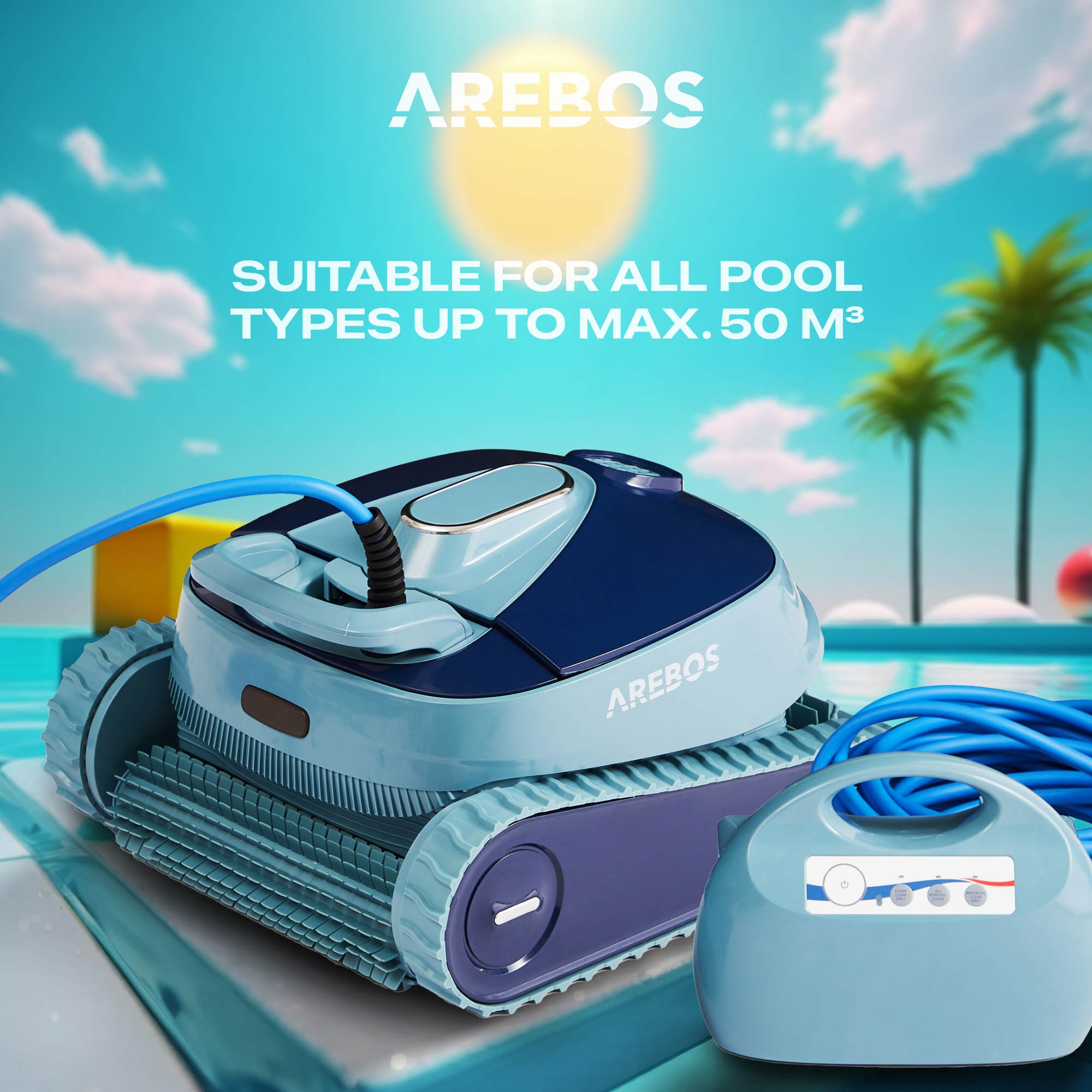 Suitable for all pool types
The fully automatic floor and wall cleaner, with 3 cleaning programmes, is suitable for all pools up to a maximum pool size of 50 m³. The existing cable with a length of 17 m has a swivel joint which prevents twisting. The pool robot moves independently in all directions in the pool and collects impurities in the filter basket.
Thorough cleaning
Thanks to the active brushing system, algae, dirt particles and bacteria are reliably removed and can be easily removed and rinsed out with the filter basket that can be removed upwards. In addition, this robot requires only minimal maintenance.
Ultimate Power
Robust gearbox, powerful drive motor and efficient pump. In short: Ultimate Power, which ensures maximum reliability and perfect cleaning of your pool. High-quality and efficient pool cleaner of the latest generation for thorough cleaning of your pool.
Ideal equipment for every pool owner
Are you a happy owner of a pool or whirlpool and looking for easy-to-use water care products? Then you have come to the right place. The Pool Robot has been specially designed for pools and makes water care easy and uncomplicated. The pool robot is salt water suitable and can also be used for salt water pools.
Easy handling
Due to the practical carrying handle on the cleaner and the compact power supply (transformer), as well as the low dead weight, handling of the AREBOS pool robot is particularly easy and comfortable. Simply slide it into the water and it starts its work. The handling is easier than ever, one push of a button is enough and the pool robot gets to work independently.
Delivery Scope
1x Pool robot
1x Controller box
1x Instruction manual
Special Features
The pool cleaner scrubs, vacuums and filters your pool independently
Fully automatic cleaning of the pool | APP control
Intelligent control technology
3 different cleaning modes
Powerful 150 W motor
No additional cleaning agents required
Easy to install and maintain
Time and cost saving
Electronic self-diagnosis and overheating protection
Independent of weather conditions
Dimensions
48 x 41,3 x 26,2 cm
Max. Recommended Pool Size
50 m³
Cleaning from
Floor, Wall & Waterline
The document to download could not be found.