*inc. 20AT., free delivery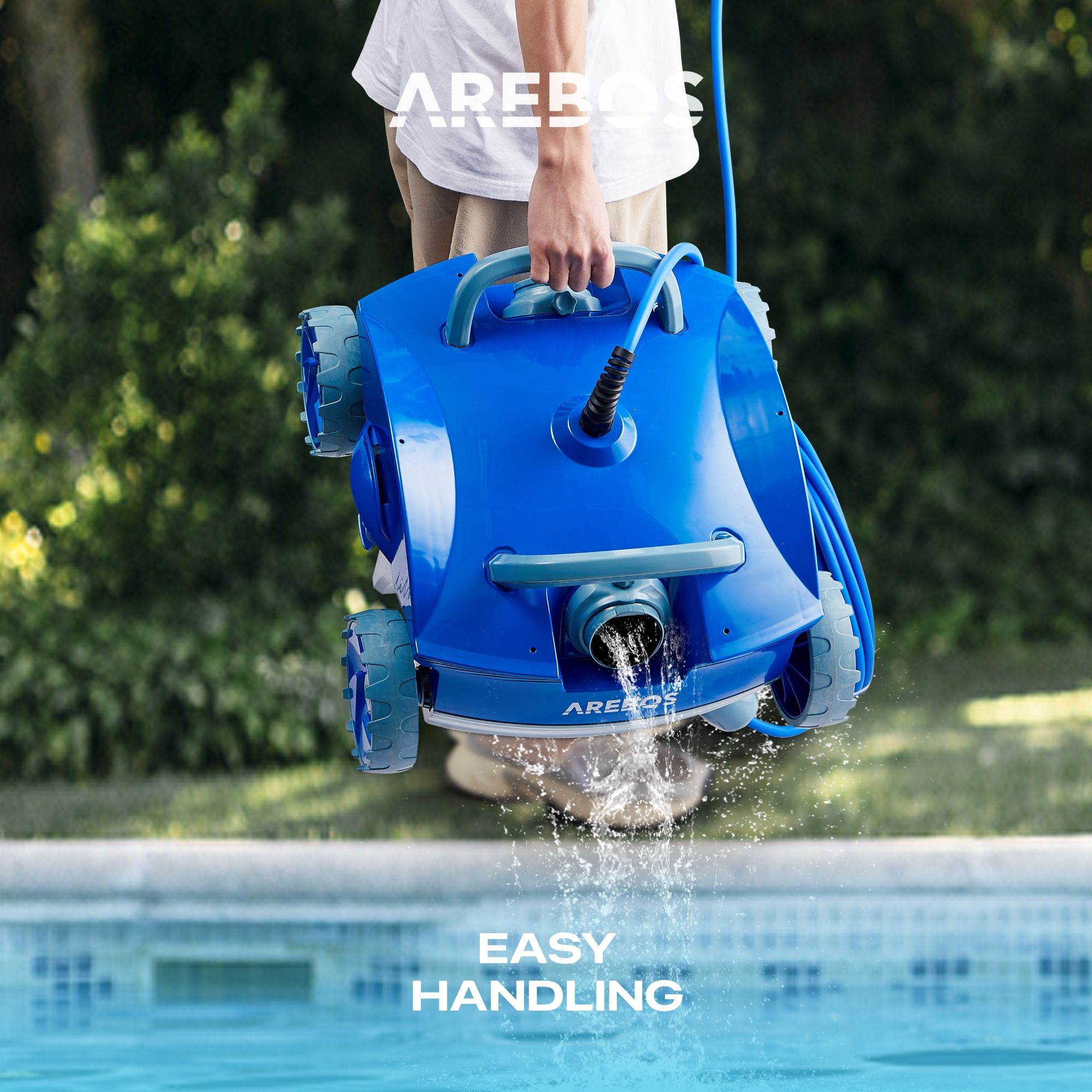 IDEAL EQUIPMENT FOR EVERY POOL OWNER
Are you a happy owner of a pool or whirlpool and looking for easy-to-use water care products? Then you have come to the right place. The pool robot has been specially designed for pools and makes water care easy and uncomplicated.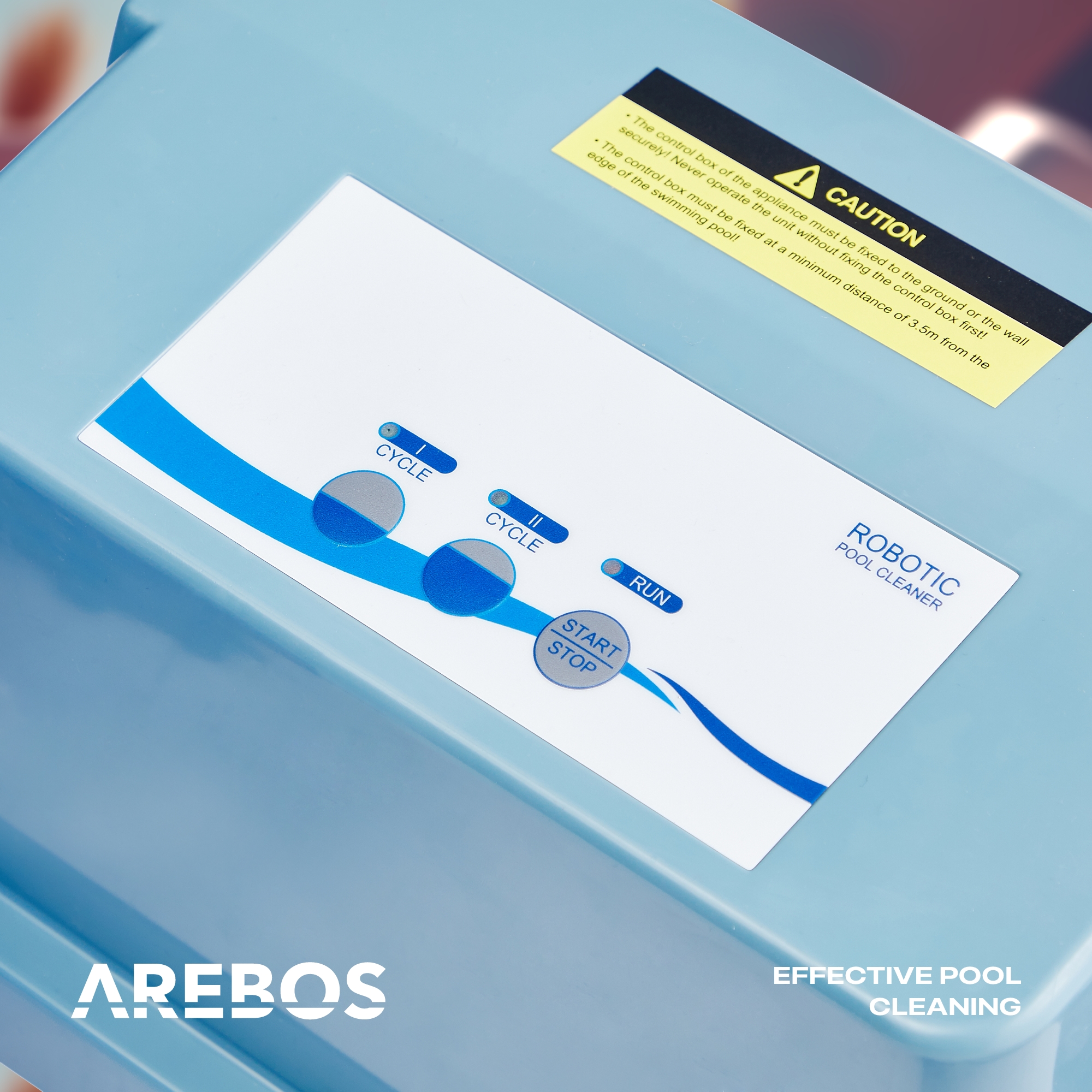 EFFECTIVE POOL CLEANING
The pool robot moves independently in all directions in the pool and collects impurities in the filter basket and is compatible with all shapes of pools. Choice of I cycle (1hr) or II cycle (2hr) for different cleaning requirements - fast or thorough.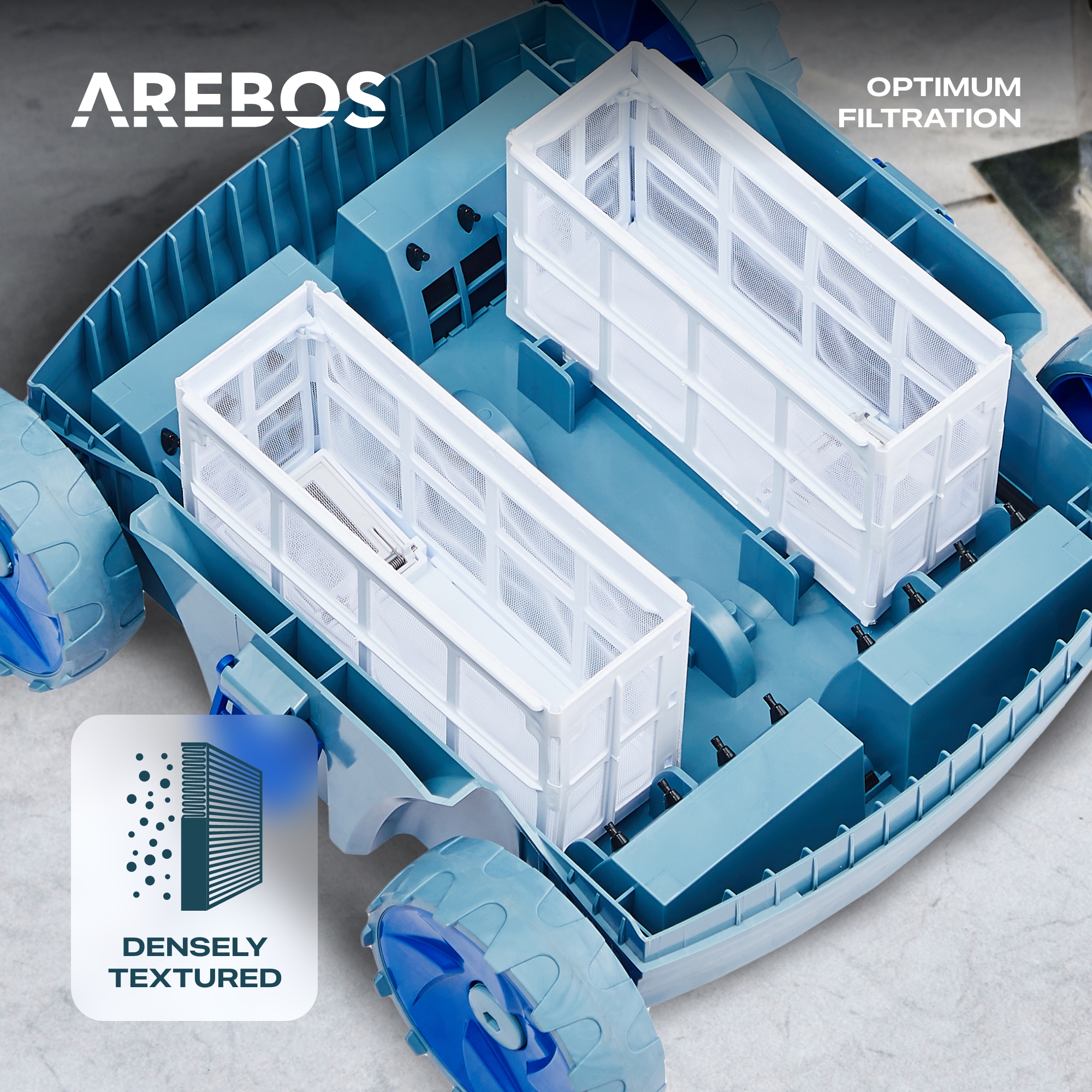 MAXIMUM FILTRATION
The close-meshed nets of the two filter baskets ensure that the smallest as well as larger particles are removed from the water. From small grains of sand to leaves. Built-in filter system (flow rate 18 m³/h) for optimal results up to 50 m³.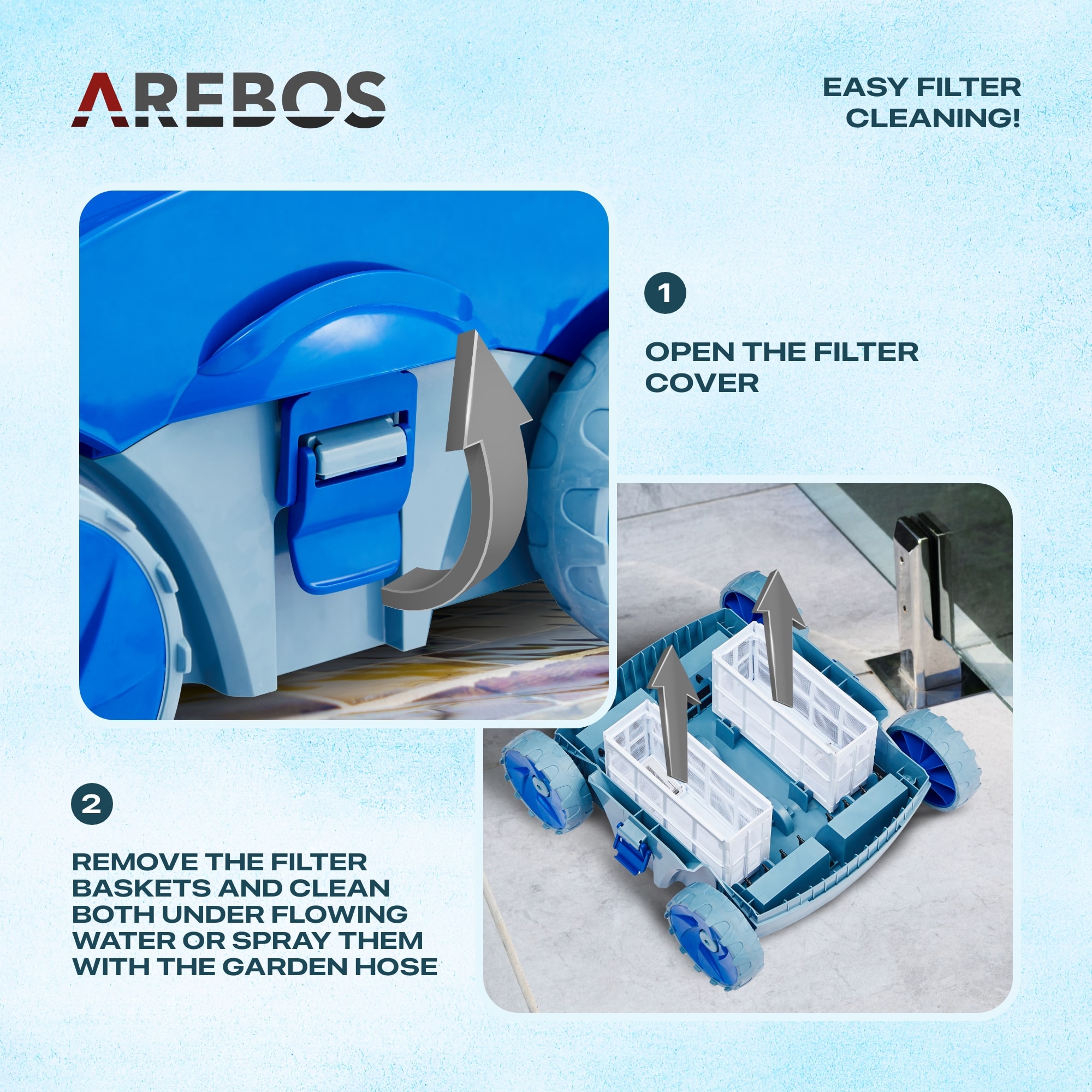 EASY EMPTYING
The locking clips make maintenance and cleaning child's play - simply unlock the lid, remove the filter baskets from inside the cleaner and remove the dirt with a garden hose or under running water.
OPTIMAL FREEDOM OF MOVEMENT
The floating cable of the sweeper is 13 metres long, making the pool robot suitable for pools up to a maximum size of 50 m³. The cable should be unrolled and untangled along the pool before use and carefully rolled up again after use.
MANOEUVRABLE STEERING AND ROBUST DRIVING
With four large wheels, the pool robot handles all obstacles and moves easily between toys that your children forget on the pool floor. Easy and robust driving, perfect for a family pool.
Delivery Scope
1x Pool robot
1x Controller box
1x Instruction manual
Special Features
Fully automatic cleaning of the pool
Intelligent control technology
Powerful 150 W motor
No additional cleaning agents required
Plug & Play and easy cleaning
Time and cost saving
Can be used independently of skimmer / filter system
2 different cleaning programmes
Independent of weather conditions
Electronic self-diagnosis and overheating protection
Dimensions
48 x 46 x 28 cm
Material
High-impact ABS - stainless steel metal parts
Max. Recommended Pool Size
50 m³
The document to download could not be found.