*inc. 20AT., free delivery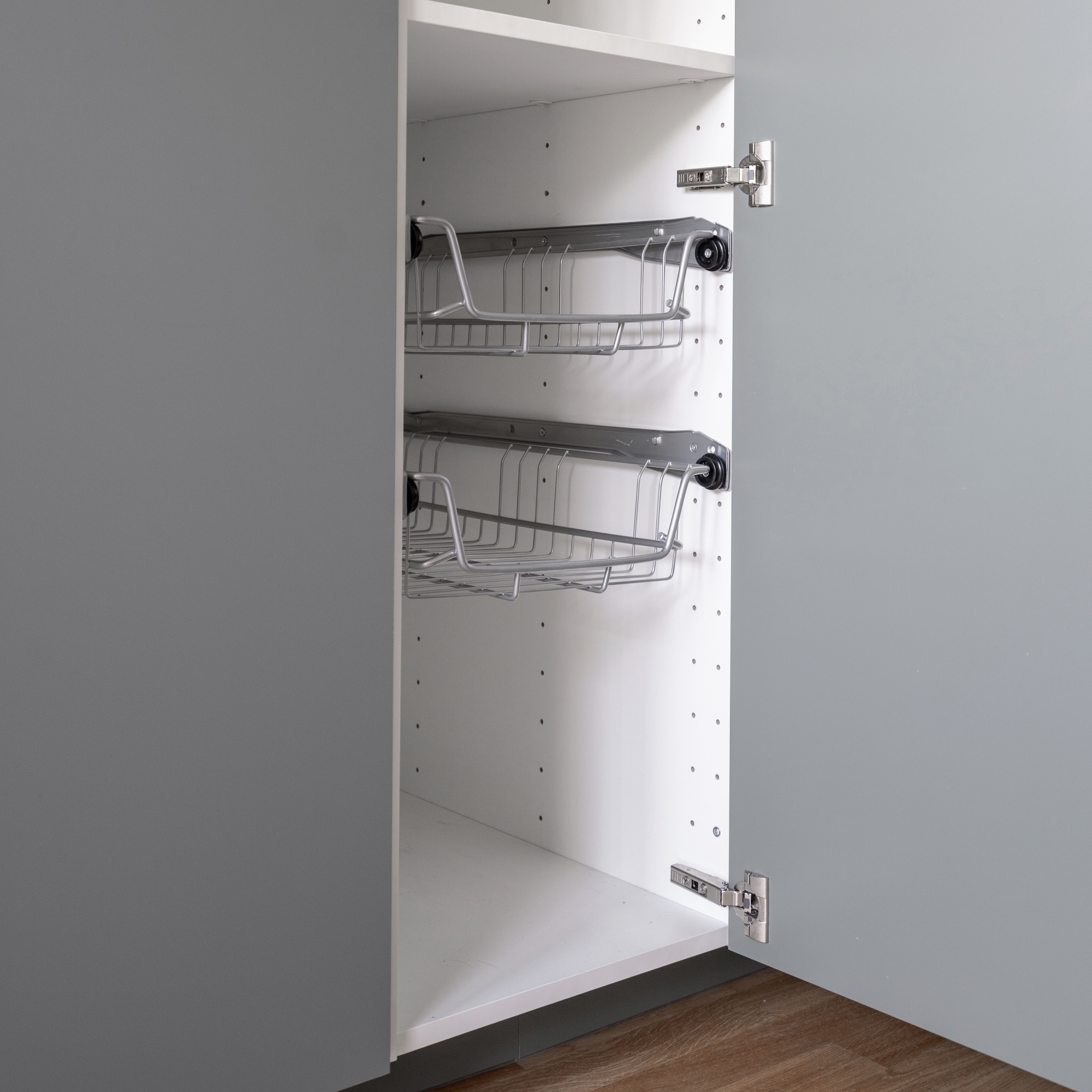 Simple & uncomplicated installation
With two installation methods, suitable for different cabinet doors. You can either mount the AREBOS drawer to a drawer or just in the cupboard as you wish. All the necessary screws are included, so you can easily do the installation yourself.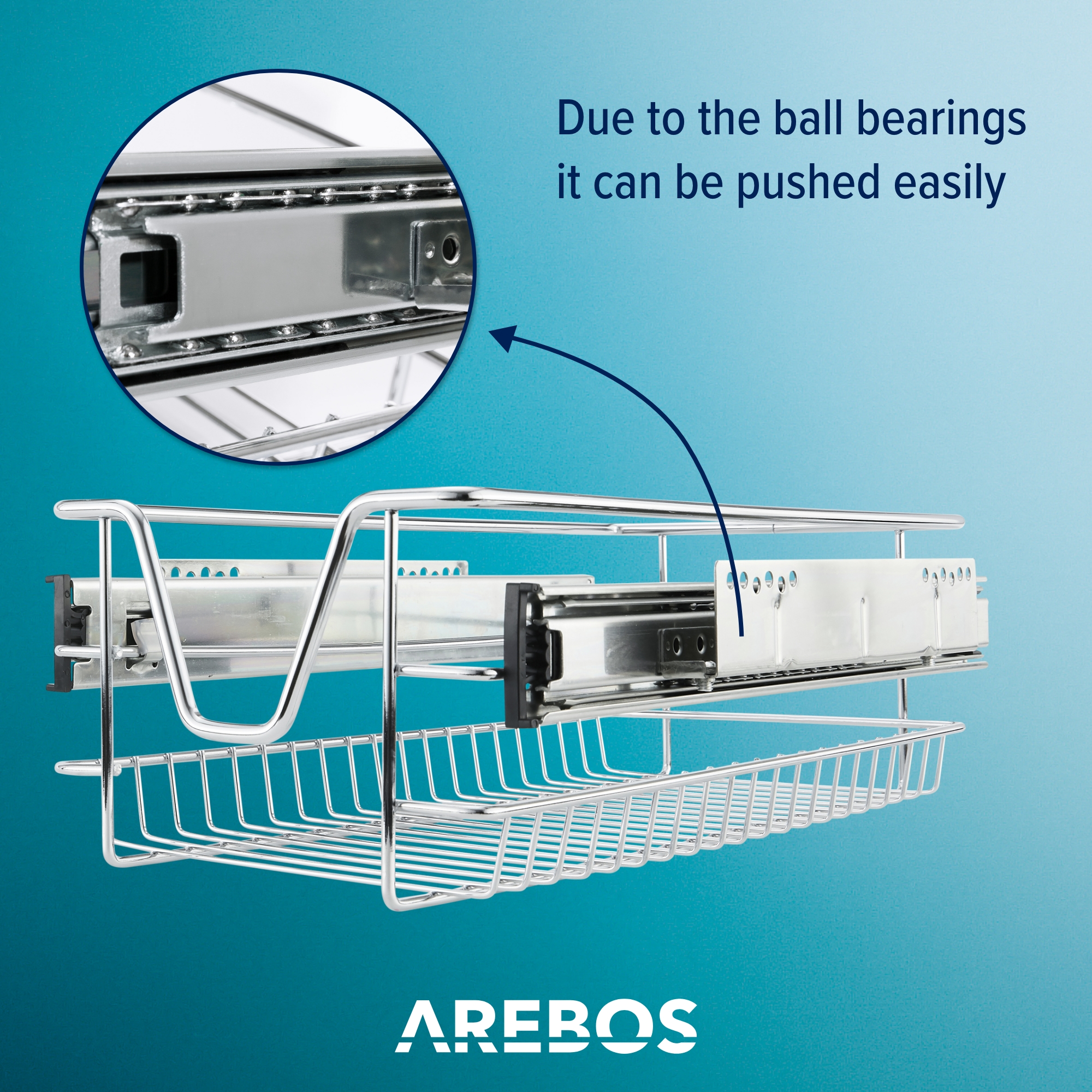 Ball-bearing telescopic function
The AREBOS kitchen drawer can be pulled out with a ball-bearing telescopic guide. Thanks to the smooth-running telescopic function, you can simply pull the drawer out of the cabinet and take everything out without any annoying twisting.
Create space in the tightest of spaces
Save time & stress with retrieving your utensils - with the AREBOS telescopic drawer. The drawer allows you to find all your items in the kitchen, bedroom as well as hobby room in an orderly manner.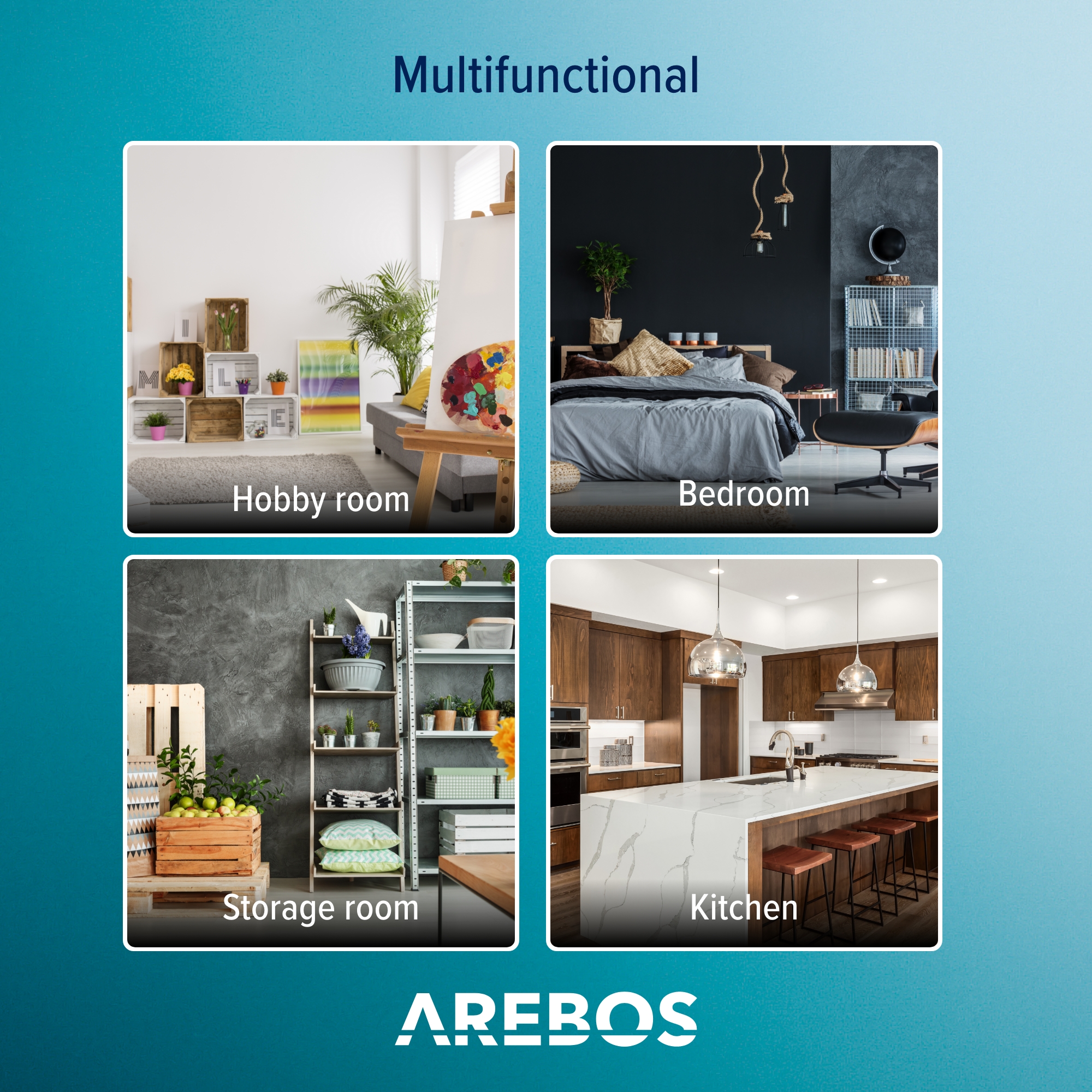 In the hobby or professional workshop for storing paint utensils, tools, etc.
In the kitchen for storing & organising food, pots & plates
In the bedroom for storing shoes, clothes, accessories
In the utility room to store & organise cleaning products, rags, etc.
The sturdy AREBOS telescopic drawer can carry up to 20 kg. The basket pull-out has large shelves with deep sides to prevent items from falling.
The drawers are available for various standard cabinet widths and fit 30 / 40 / 50 or 60 cm external cabinet widths, depending on the model.
50 & 60 cm are also available as a set of two!
Delivery Scope
1x telescopic drawer
1x mounting material
1x instruction manual
Relevance of Dangerous Goods
No
Installation Area
Kitchen cabinet
Product Family
Sliding Drawer
The document to download could not be found.