Tension Strap 6m - 2 part - 50mm - Set of 4
*inc. 20AT., free delivery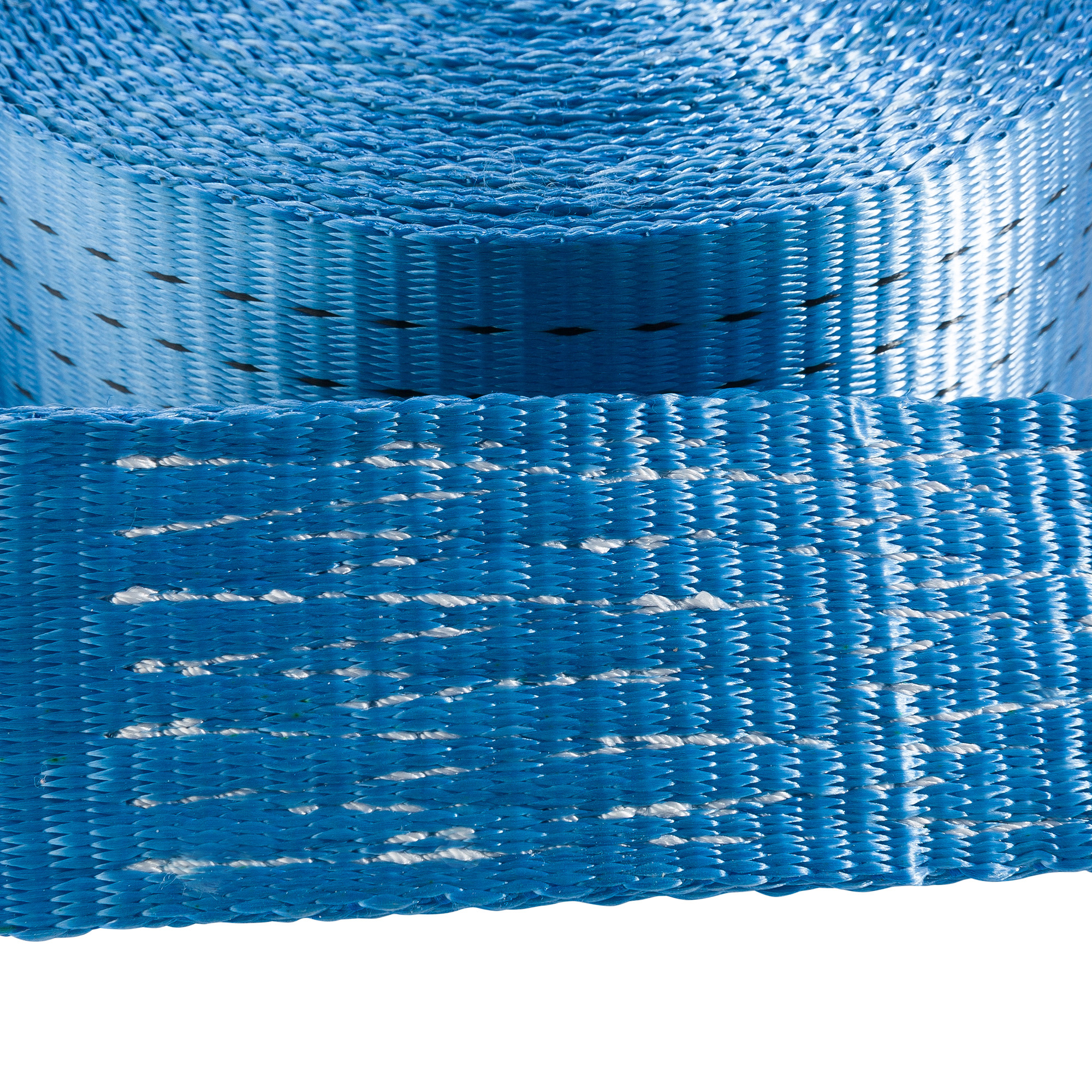 ROBUST MANUFACTURE
The qualitative blue tension belts from AREBOS promise a safe journey from A to B. With an elongation of up to 7% and the reinforced stitches, you can use the strap very flexibly and you are guaranteed high tear resistance.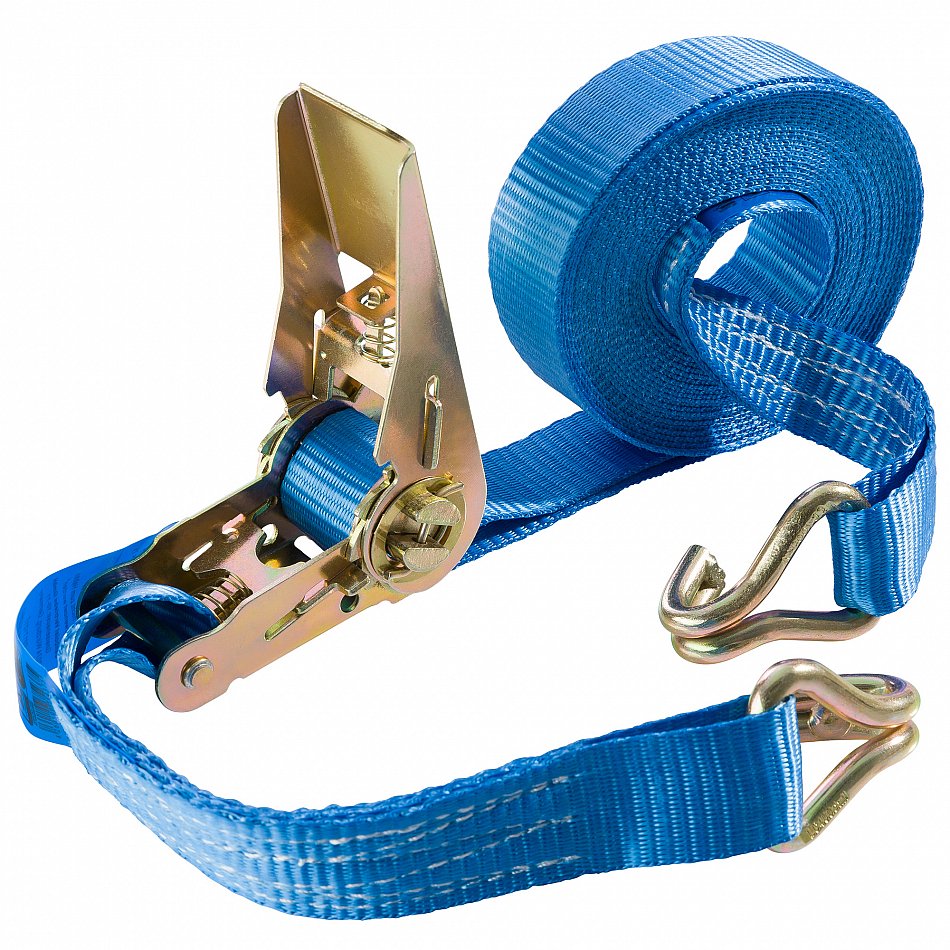 THE ADVANTAGES OF PES
To ensure that you can use your tensioning strap in the best possible shape, our AREBOS straps are made of 100% tear-resistant polyester. The well thought-out design allows you to use the strap in different weather conditions, it is very easy on the hand thanks to its light weight, allows no fading and hardly any signs of wear.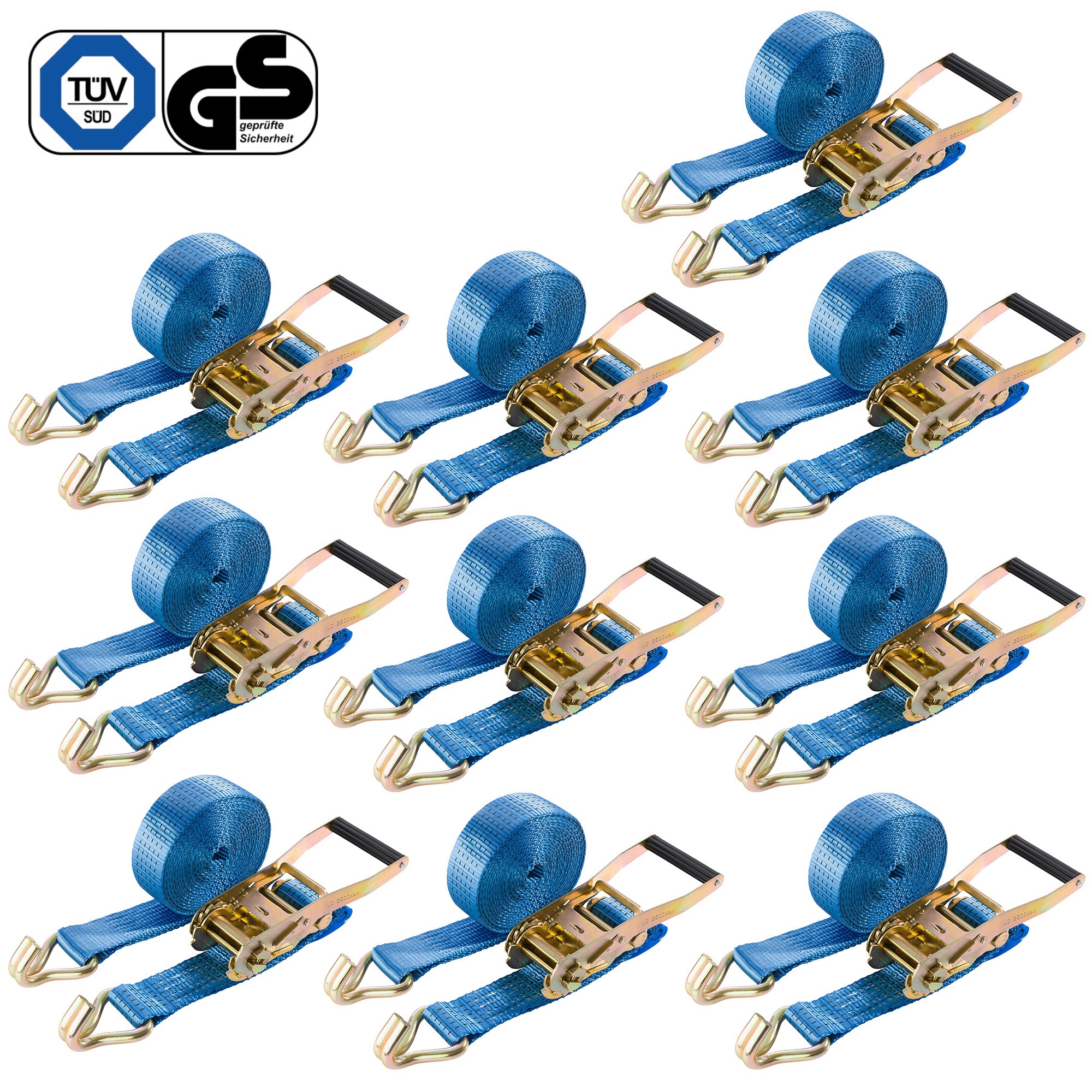 PACK OF 4 OR 10
AREBOS blue straps are available in different sizes, either in a 4-pack or a practical 10-pack. Depending on the application, you can choose between a one-piece or two-piece tensioning strap.
Choose the model that suits your application!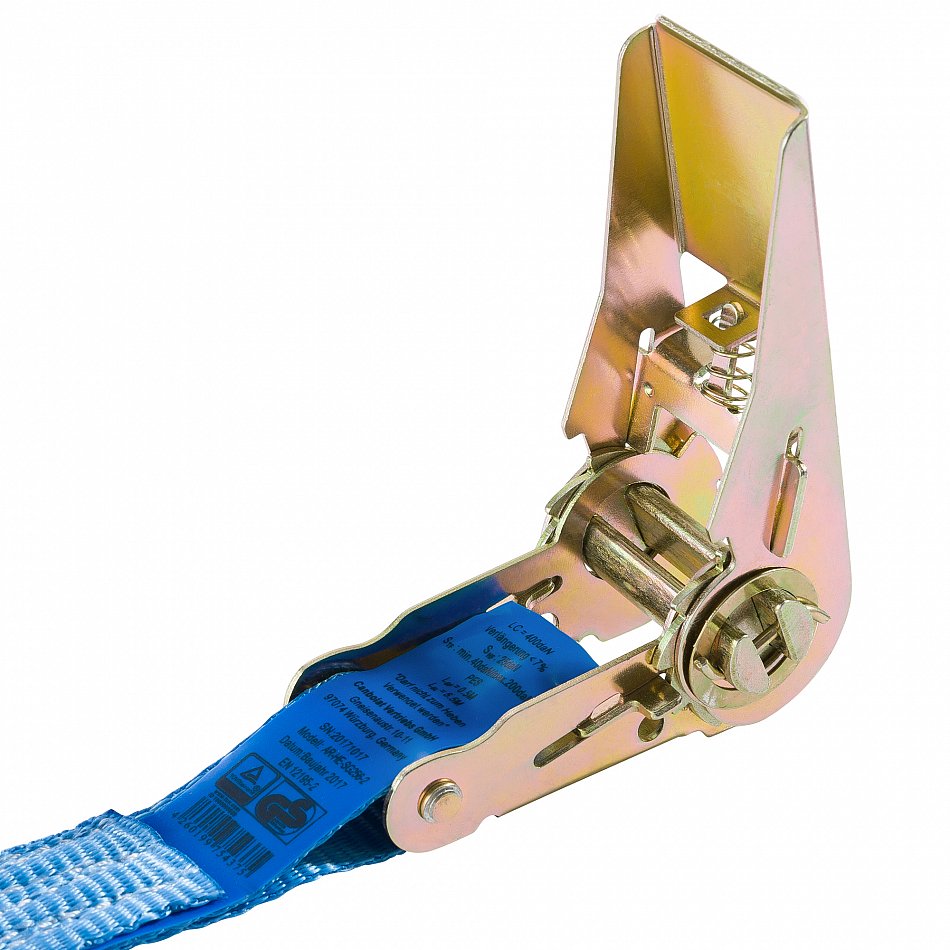 RATCHET HANDLE FUNCTION
With the AREBOS tensioning strap you are assured of a comfortable journey. With the one touch design you can easily & quickly fasten and unfasten your items. The lashing strap is pulled through the metal ratchet and clamped using the lever until the clamping force is reached.
UNIVERSAL APPLICATION

For securing goods and storing envelopes
Secure kayaks, skateboards, bicycles and anything else for an enjoyable outing
Secure tents, folding pools, sailboats and much more
DOUBLE SEAT HOOK
The two-part tensioning strap from AREBOS has a double seat hook, which is ideal for hooking into a delta ring of another strap or for clamping to all common lashing points, eyelets and holes on the vehicle floor.
Note: Sensitive objects should not be hooked in directly due to the sharp-edged side of the hook ends.
Application Area
for motorbike transport, luggage lashing, load securing and much more
Delivery Scope
4x 2-piece tensioning strap

Relevance of Dangerous Goods
No
Equipment
TÜV Süd - GS tested safety

Special Features
Two-part tensioning strap with double seat hooks enables easy clamping to all common lashing points, eyelets and holes on the vehicle floor
Super quality at an affordable price
Reinforced stitches
Weatherproof - does not absorb moisture
Made of 100 % high-strength polyester - extremely durable
Ratchet handle function
Suitable for private and commercial transport
Up to 2500 daN lashing force with straight tensioning
Up to 5000 daN lashing force with strapping
TÜV Süd - GS tested safety
Lashing Force Straight
2500 daN (2,5 Tonnen)
Strapping Lashing Force
5000 daN (5 Tonnen)
Product Family
Cargo Strap
The document to download could not be found.