Workshop trolley with 3 compartments 2 pieces red
*inc. 20AT., free delivery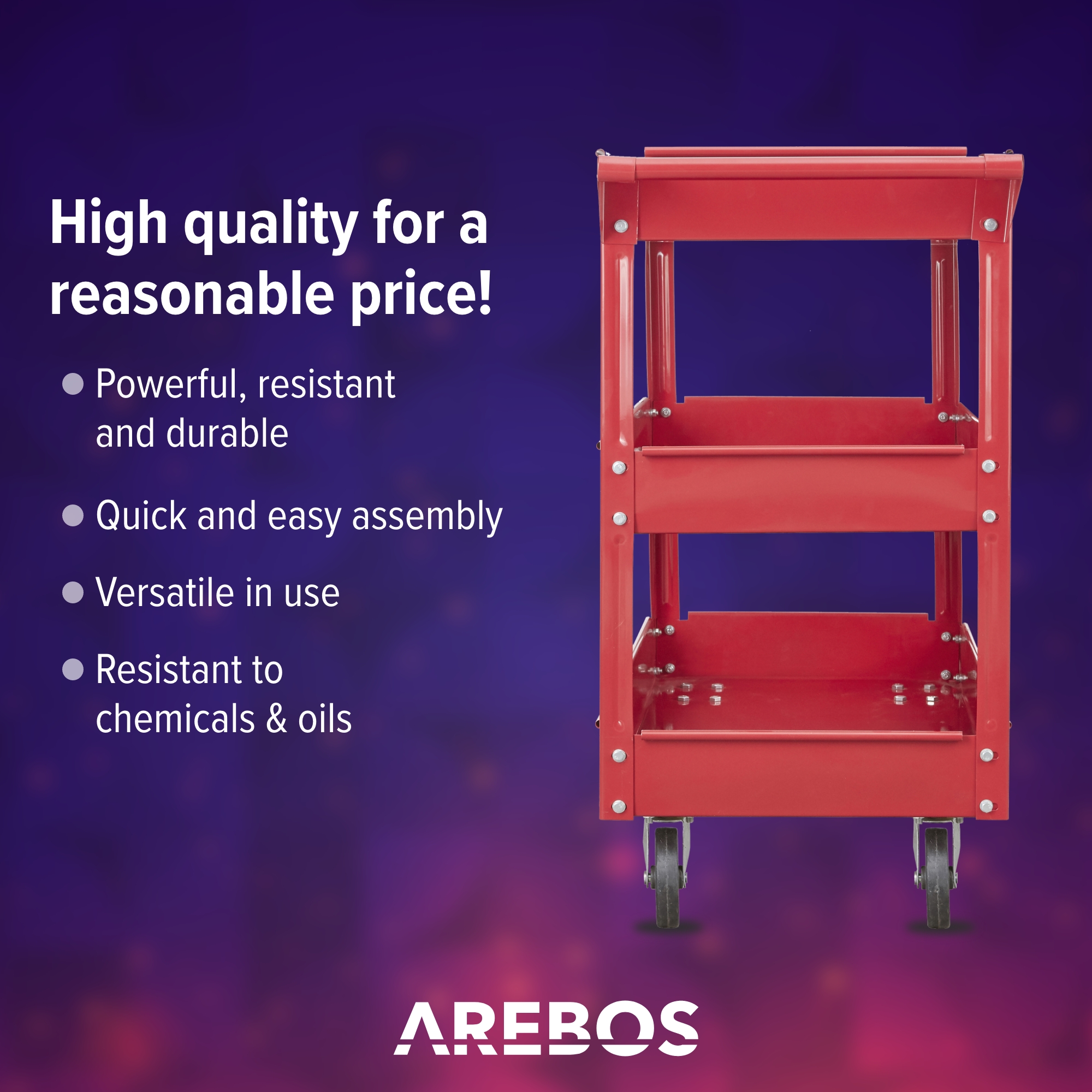 Robust steel workmanship
The AREBOS Trolley offers you quality with its robust steel construction. Due to its high durability, the universal trolley can withstand heavy loads.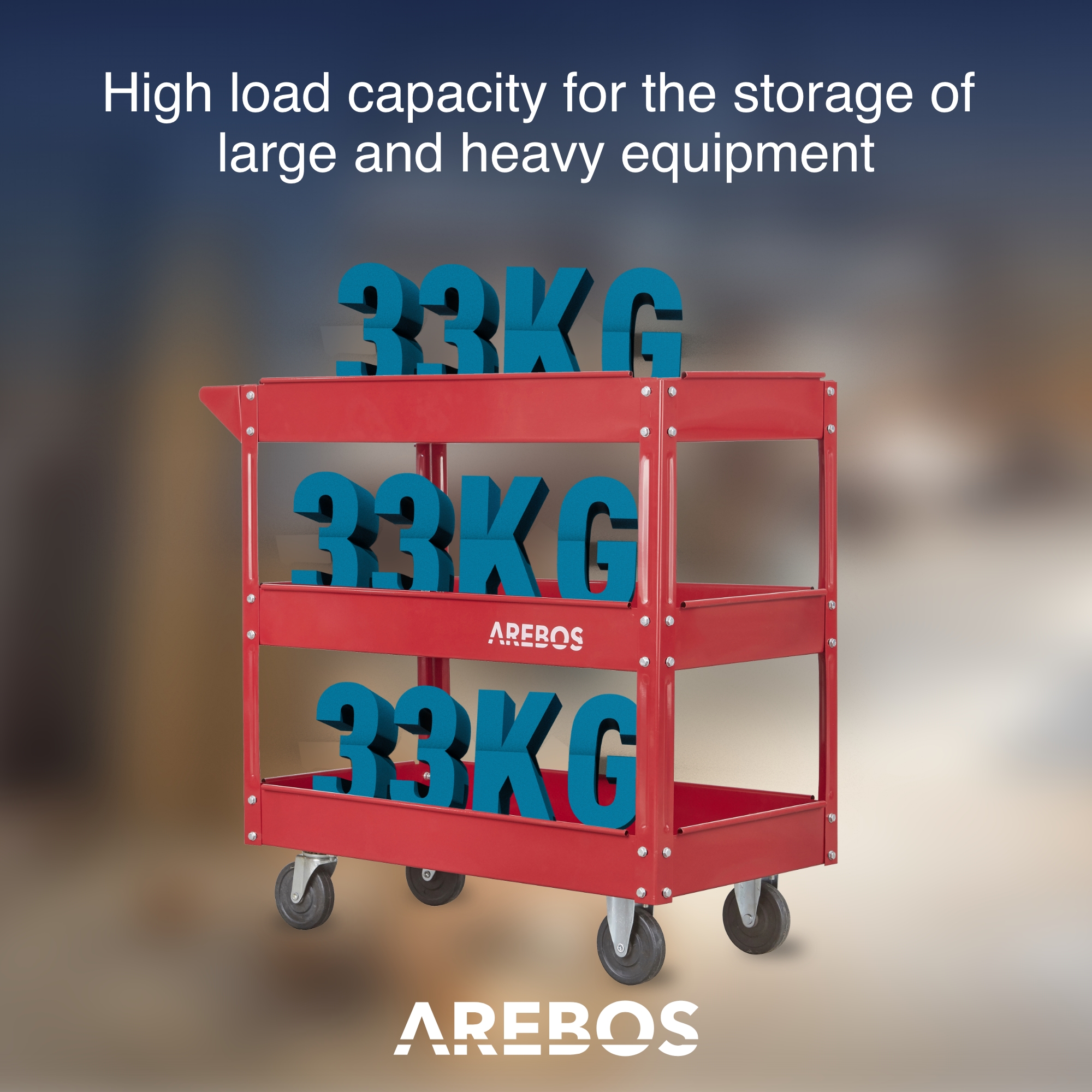 Maximum safety
The sturdy trolley can carry up to 100 kg. The material trolley has large trough shelves with deep sides that prevent objects such as tools or even machines from falling down.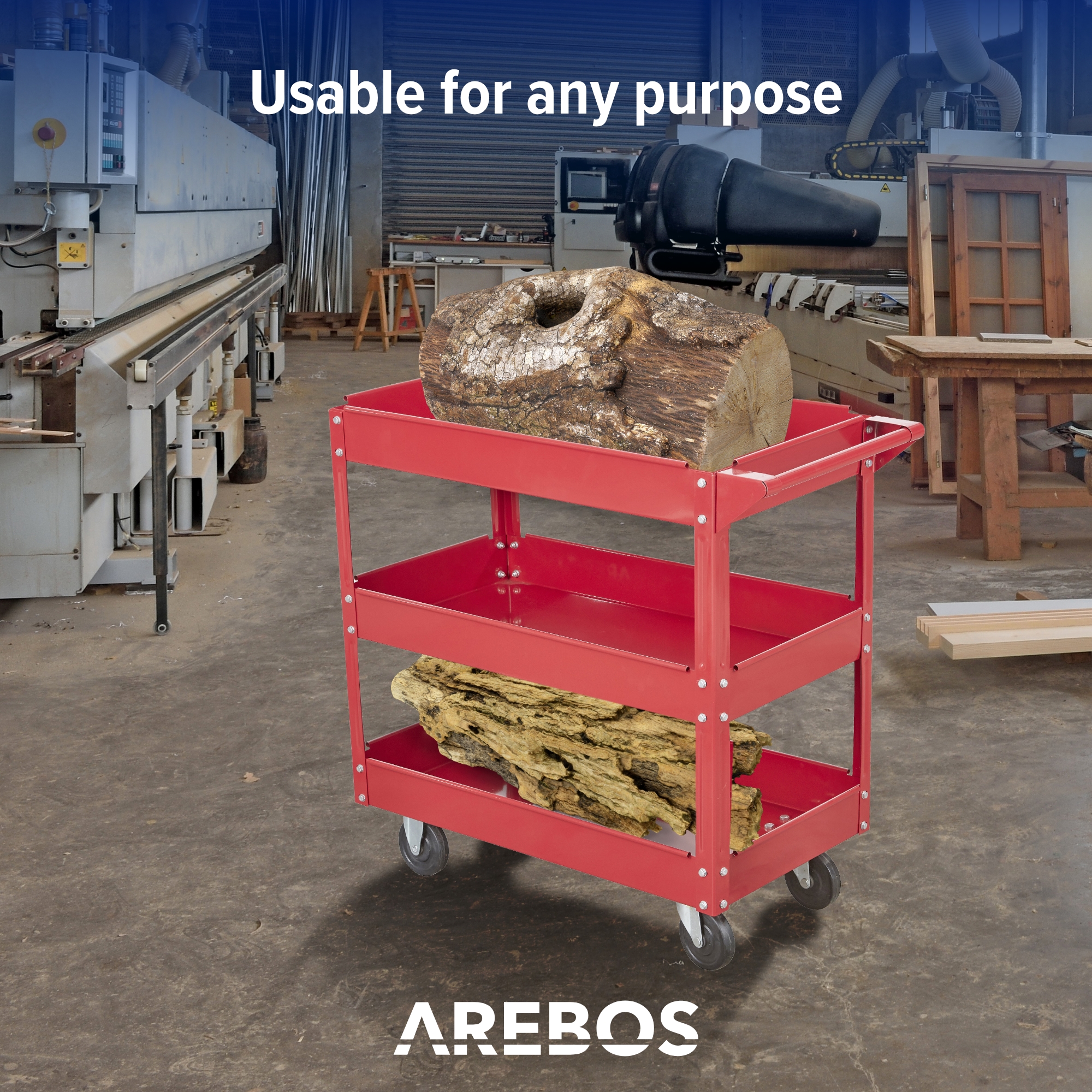 Multifunctional use
Whether in the garage, in the workshop or even in the guest room. The universal trolley can be used for any purpose and impresses above all with its robustness and low weight.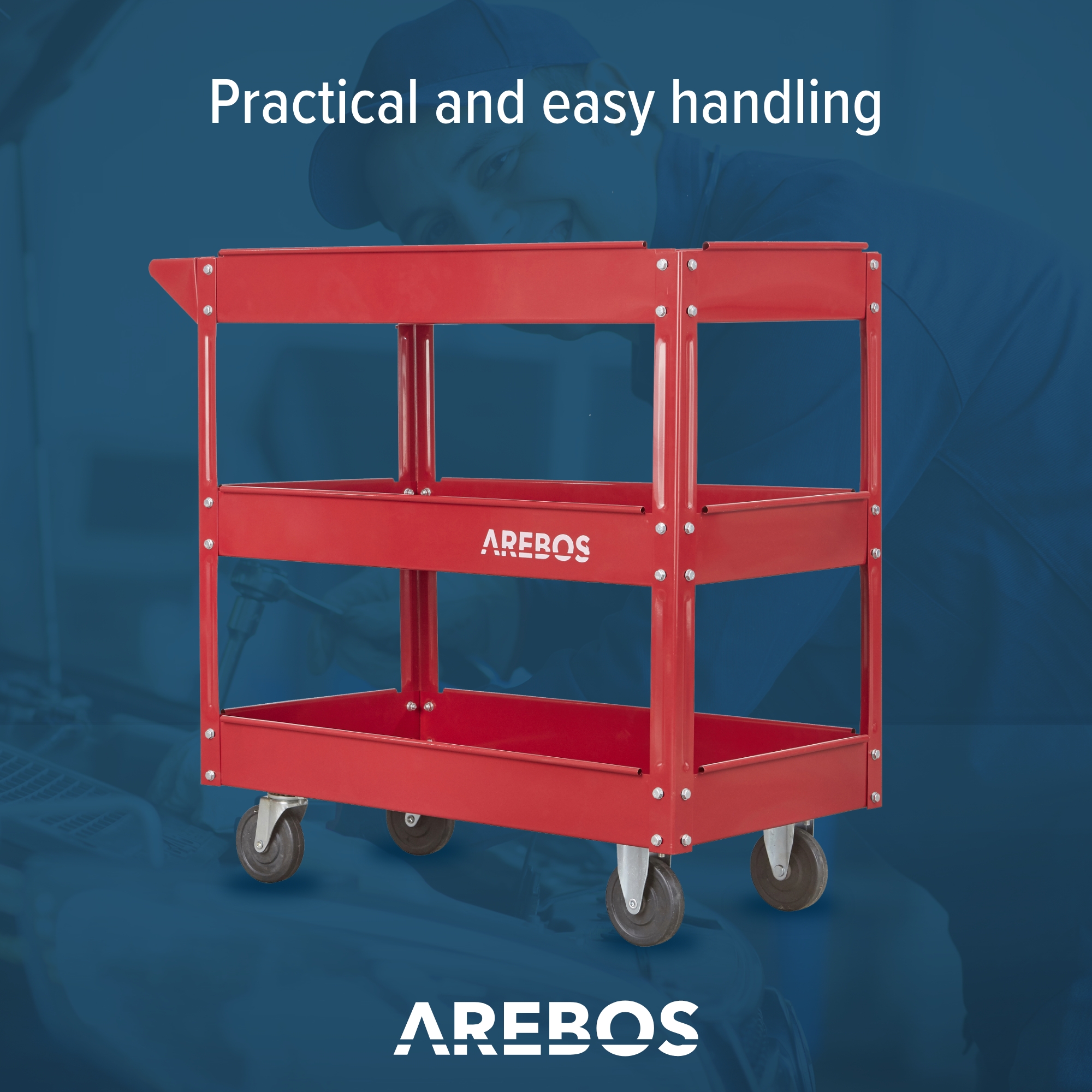 Comfortable & practical
Thanks to its practical size, the AREBOS workshop trolley can fit into any small corner. The three generously dimensioned shelves offer plenty of space for all kinds of tools and materials.

Always everything at hand!
Keep your tools for your DIY′s always at hand - the open shelves make it easy to store your items and pick them up again.

Possible areas of use:
In the hobby or professional workshop for transport and storage of tools, etc.
In facility management as a trolley for transporting and storing cleaning materials.
In the catering trade for transporting and storing crockery or as a serving trolley.
Delivery Scope
2x Trolley
1x Mounting material
1x Instruction manual

Relevance of Dangerous Goods
No
Number of Swivel Castors
2
Type of Handles
Bow Handle
Product Family
Workshop Trolley with Shelves
The document to download could not be found.