*inc. 20AT., free delivery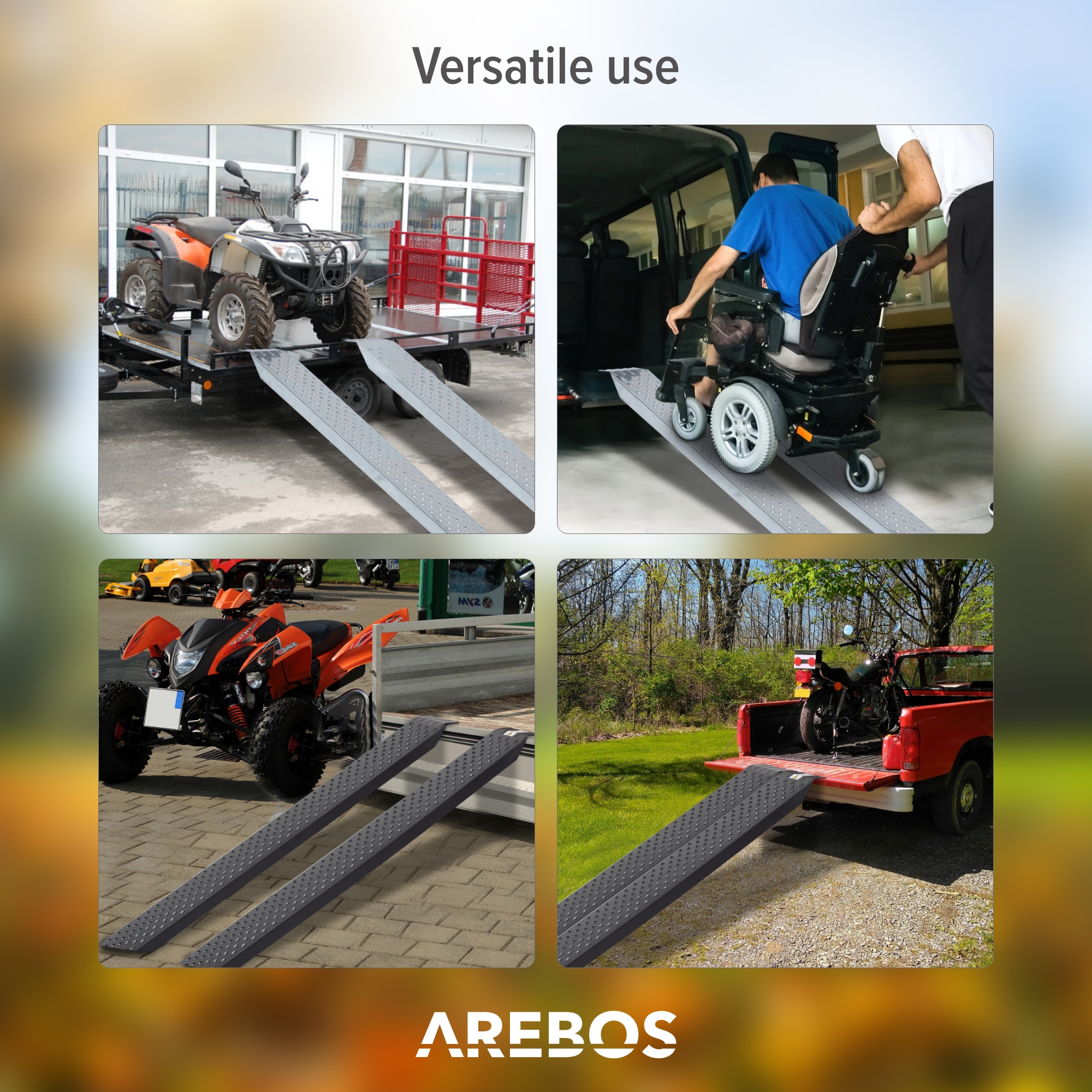 Wide range of applications
The loading ramp is ideal for everyday use and versatile. Whether for motorbikes, scooters, quad bikes, lawnmowers, construction machinery or even caravans and trailers, the vehicle ramp is perfect for any type of load. With a size of 160 × 22.5 × 5 cm and a weight of 5.25 kg per rail, the ramp is light and mobile, so there are hardly any limits to its use.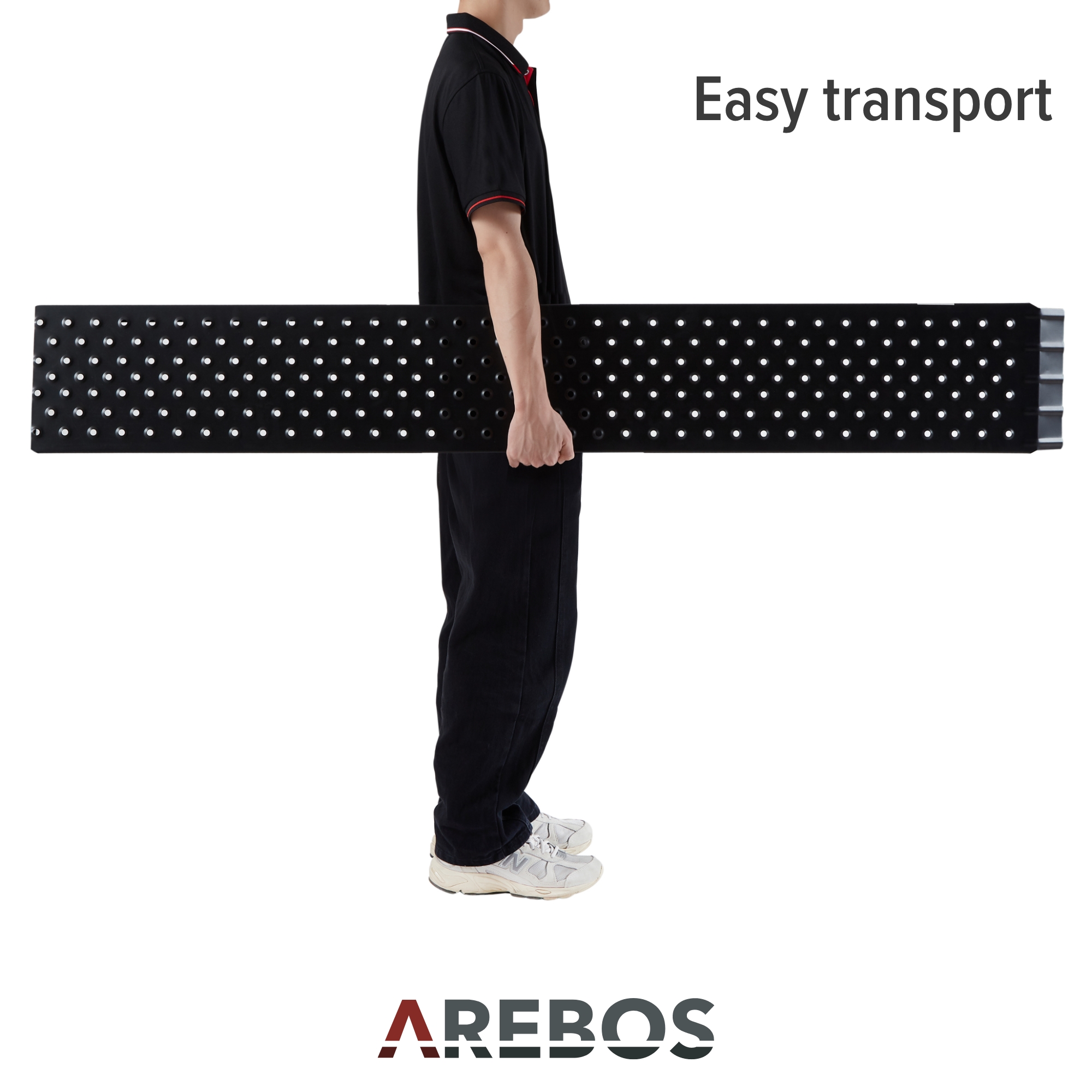 Our loading ramp is very easy to handle and enables safe and simple loading. The loading aid is also very easy to transport and store as it is lightweight and space-saving. Whether you use them in your own garden, in the workshop or on the road - these ramps are your reliable companion that can be easily adapted to different requirements.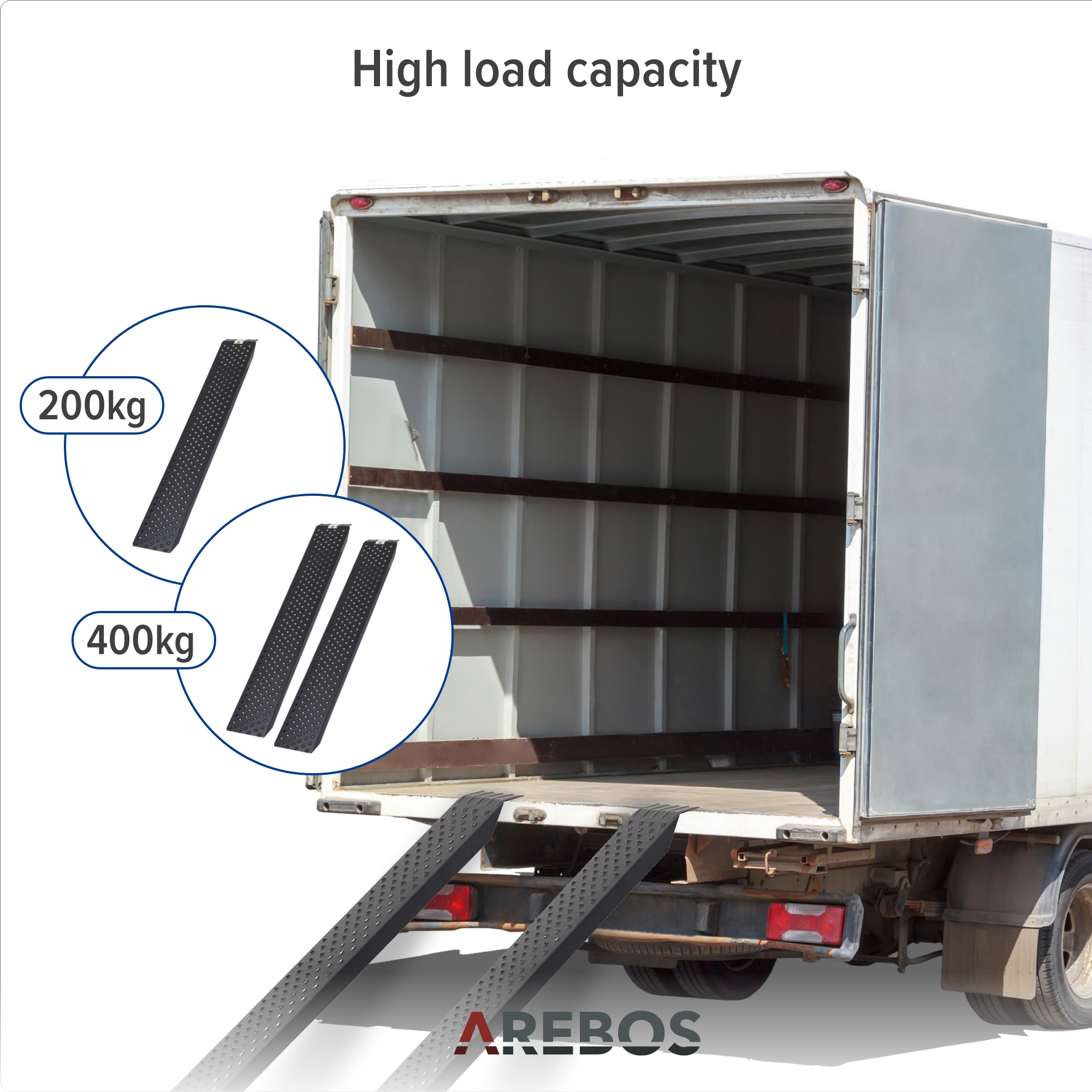 Each rail can carry a maximum load of 200 kg, so the lift can carry a total of 400 kg. The access ramp can be used individually or as a set of 2. Whether for home use or professional applications, these ramps are ready to tackle demanding tasks with ease.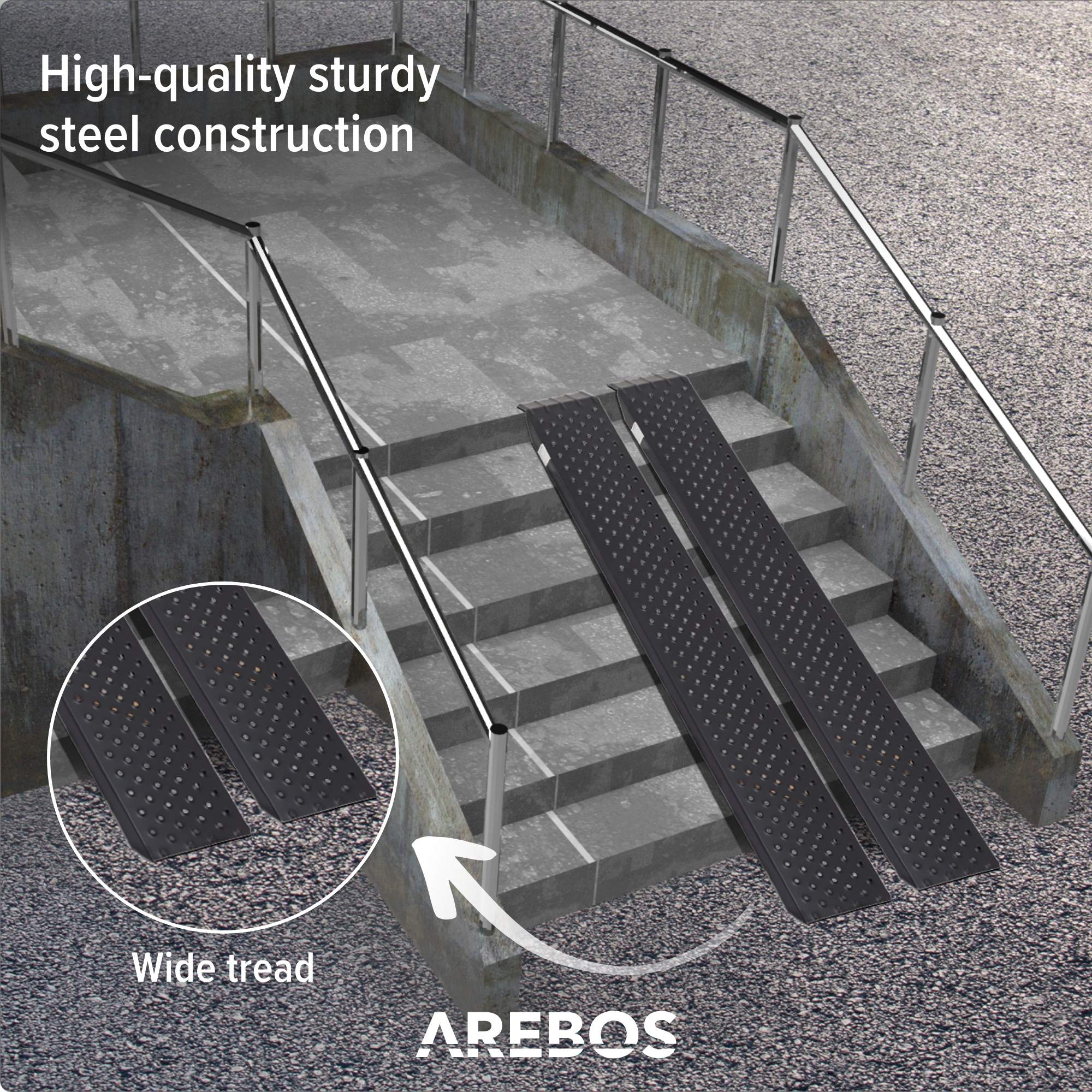 The robust steel construction in combination with the protective coating makes these ramps a reliable and durable aid for everyday use. The galvanised and wide surface provides strong support for the vehicle, making it easy and safe to drive up and down.
Non-slip perforated surface
The perforated and non-slip surface provides extra grip for vehicles or objects travelling up or down the ramp. This is particularly important to prevent slipping, especially when the ramp is used outdoors where weather conditions could make the surface slippery.
The ends of the drive-on ramp have a bevelled support surface, which provides ample stability and a smooth transition into the loading area and prevents the ramp or vehicle from slipping. This minimises the risk of damage to tyres or vehicle parts.
Application Area
Loading of motorbikes, lawnmowers, scooters, construction machinery, wheelchairs, etc.
Delivery Scope
2x Access ramp
1x Instruction manual
Relevance of Dangerous Goods
No
Special Features
With profile for perfect hold and grip
Load capacity up to max. 200 kg per ramp
Wide running surface, low weight
Ideal helper for everyday use
Easy loading of motorbikes, lawnmowers, scooters, construction machinery, wheelchairs, etc.
Safe and easy handling
Upper stop for safe positioning
Non-slip perforated surface
High-quality and stable steel construction
Suitable for caravans and trailers
Material
Galvanised steel, powder-coated
The document to download could not be found.