*inc. 20AT., free delivery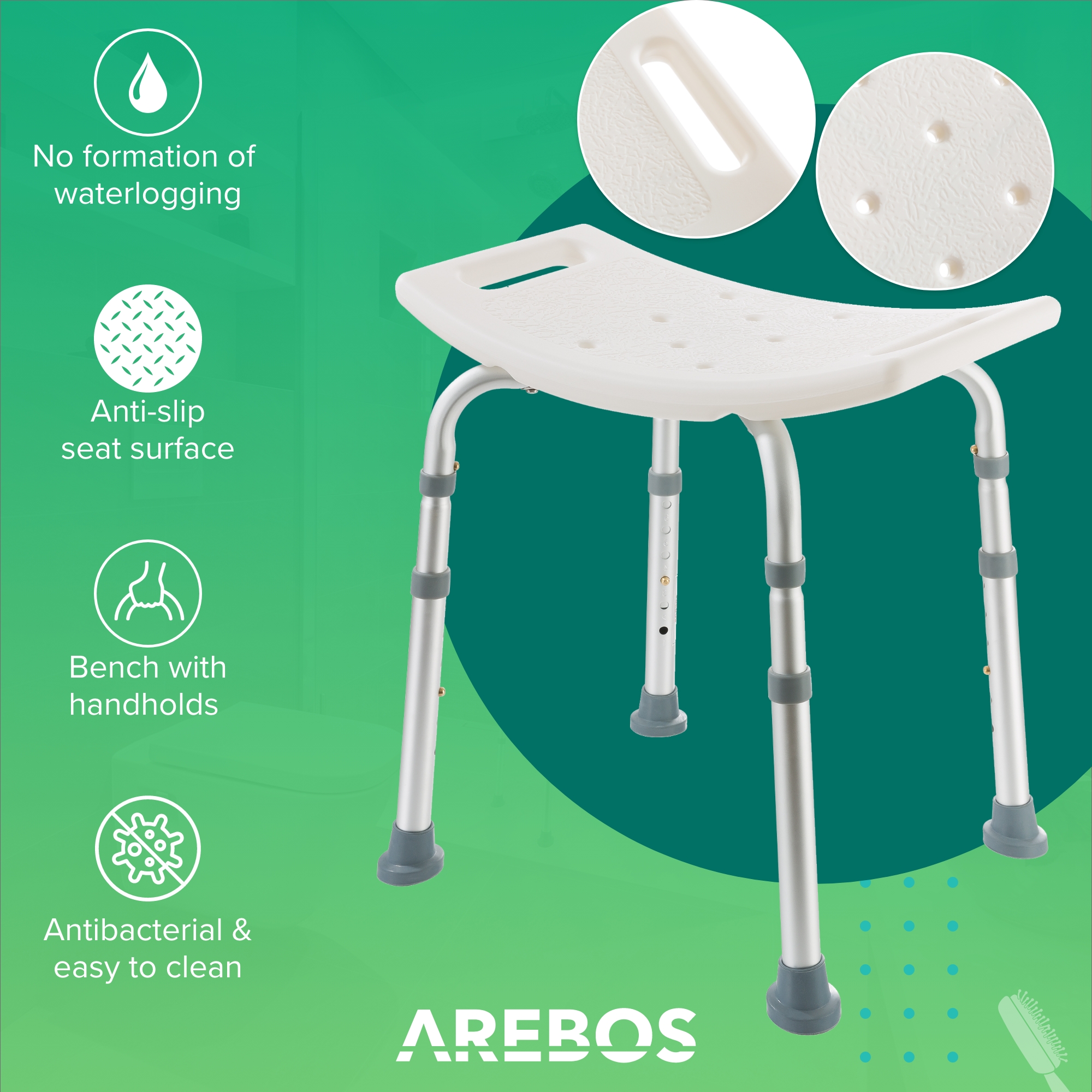 SAFE SURFACE
With a size of 51 x 30 cm, the AREBOS seat stool offers a comfortable seat surface that is also designed to be slip-resistant and easy to clean. The slight downward curvature also prevents slipping sideways.

The drainage holes allow water and soap to drain away unhindered, so that no waterlogging can form on the seat.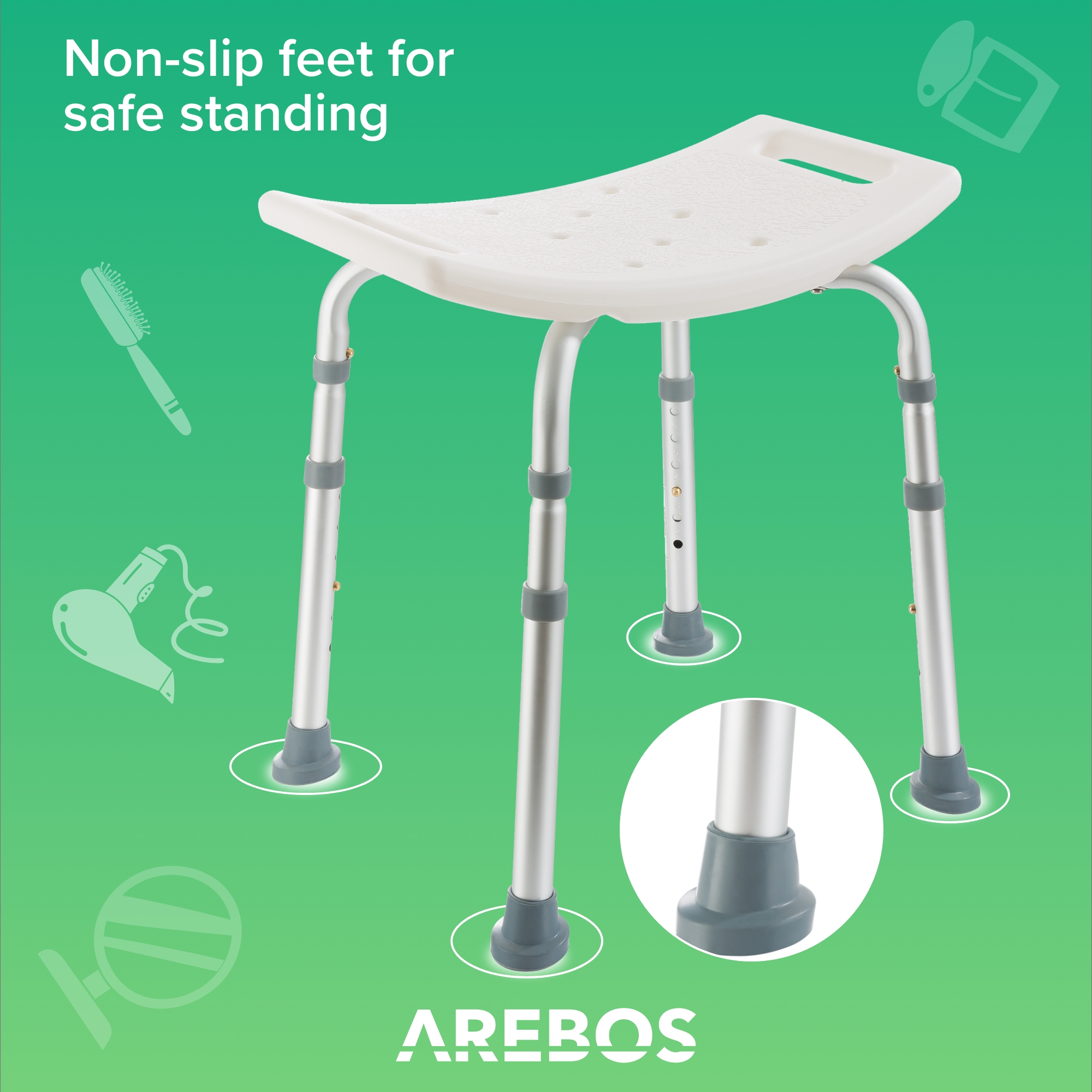 STABLE RUBBER FEET
The be-all and end-all of a shower stool is a stable stand, even when wet. The rubber feet are slightly concave so that they have a suction effect and stand firmly, especially on wet tiles. This prevents the shower stool from slipping.
In addition to providing stability, the rubber ends also protect your shower tray and prevent damage.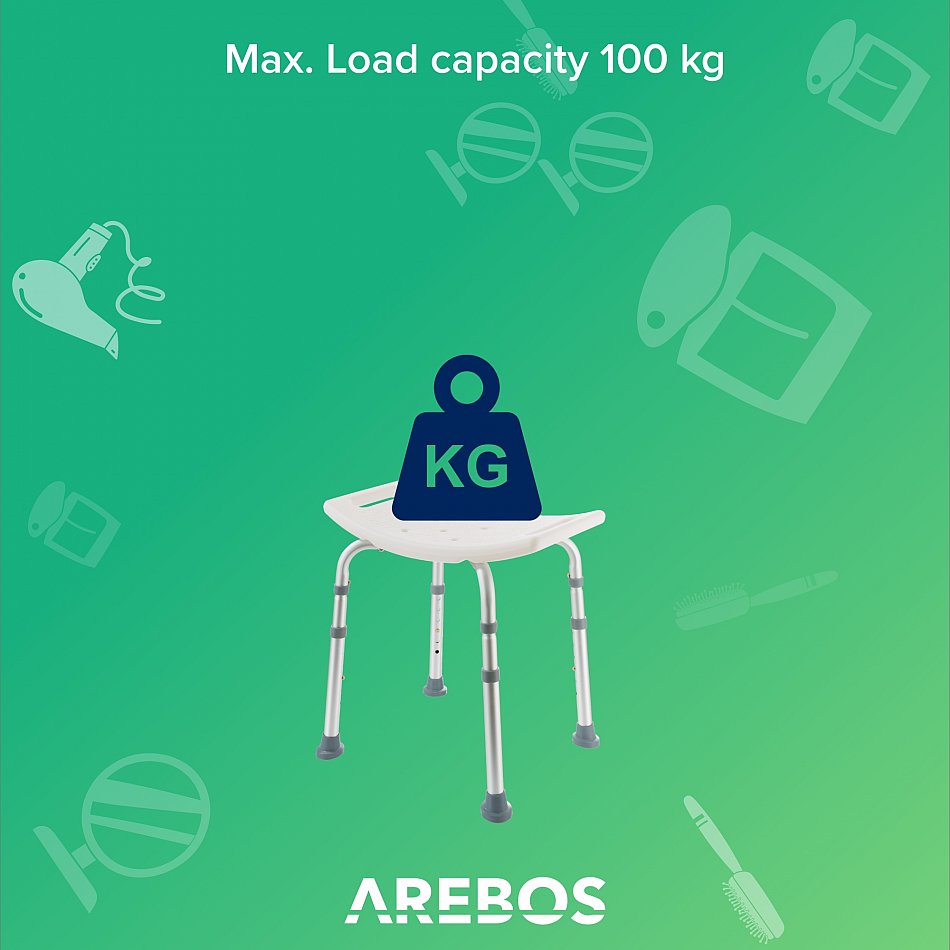 HIGH LOAD CAPACITY
The stool can support a body weight of up to 100 kg. This ensures a secure stand for every seat height set - the lock always remains at the desired height.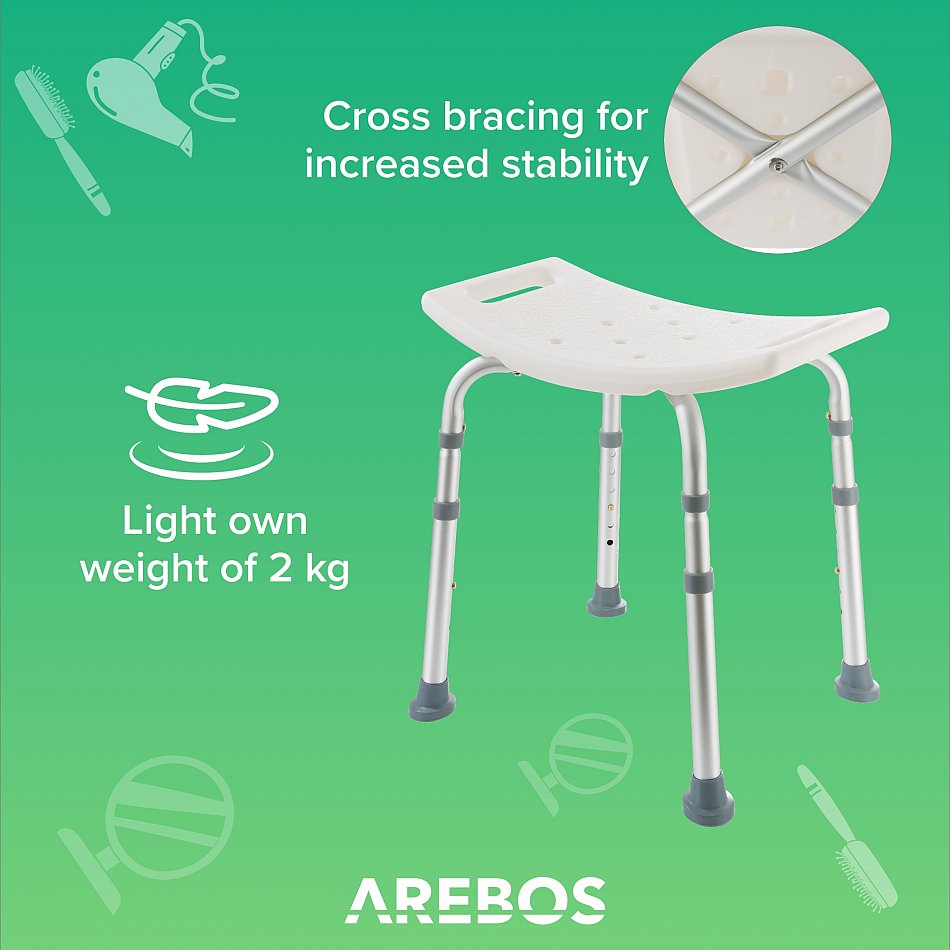 LIGHT AND SAFE
The bathroom stool has a low weight of only 2 kg and is accordingly easy to move around in the bathroom. At the same time, the construction offers a high level of stability thanks to the cross bracing under the seat.
HIGH-QUALITY, RELIABLE MATERIAL
The seat made of hygienic HDPE plastic is antibacterial, easy to clean and environmentally friendly. It is compact and handy and fits in almost any shower.
ADAPTABLE SIZE
The height of the shower stool is 6-way adjustable from 40 to 54 cm. It therefore adapts to any body size and is stable and sturdy at all times.
Age Recommendation
There is no age recommendation
Delivery Scope
1x Shower stool unassembled
1x Instruction manual

Relevance of Dangerous Goods
No
Special Features
6-way adjustable height: 40 - 54 cm

Dimensions Stool
51 x 43 x 40 - 54 cm
Material
HDPE Plastic / aluminium
Type Adjustability
Push-button
Type of Feets
Anti-slip rubber feet
Product Family
Showe Chair
The document to download could not be found.