Rubber support for jack 3T
*inc. 20AT., free delivery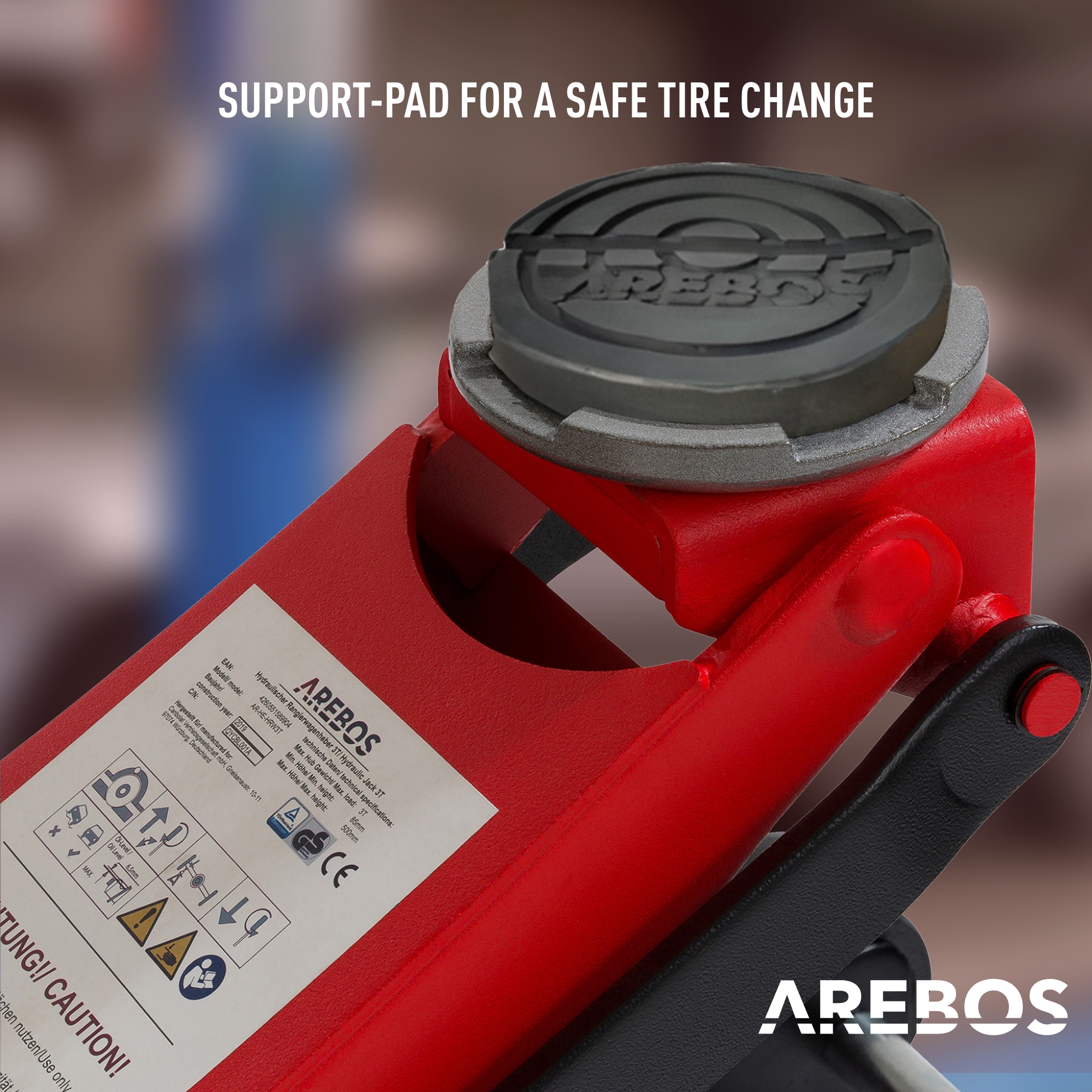 VEHICLE FRAME PROTECTION
The wedge-shaped V-groove of the jacking rubber pad adapts particularly well to the flanged edge on the underbody often used in vehicle construction. The waffle surface provides more stability & safety and offers optimum protection against slipping.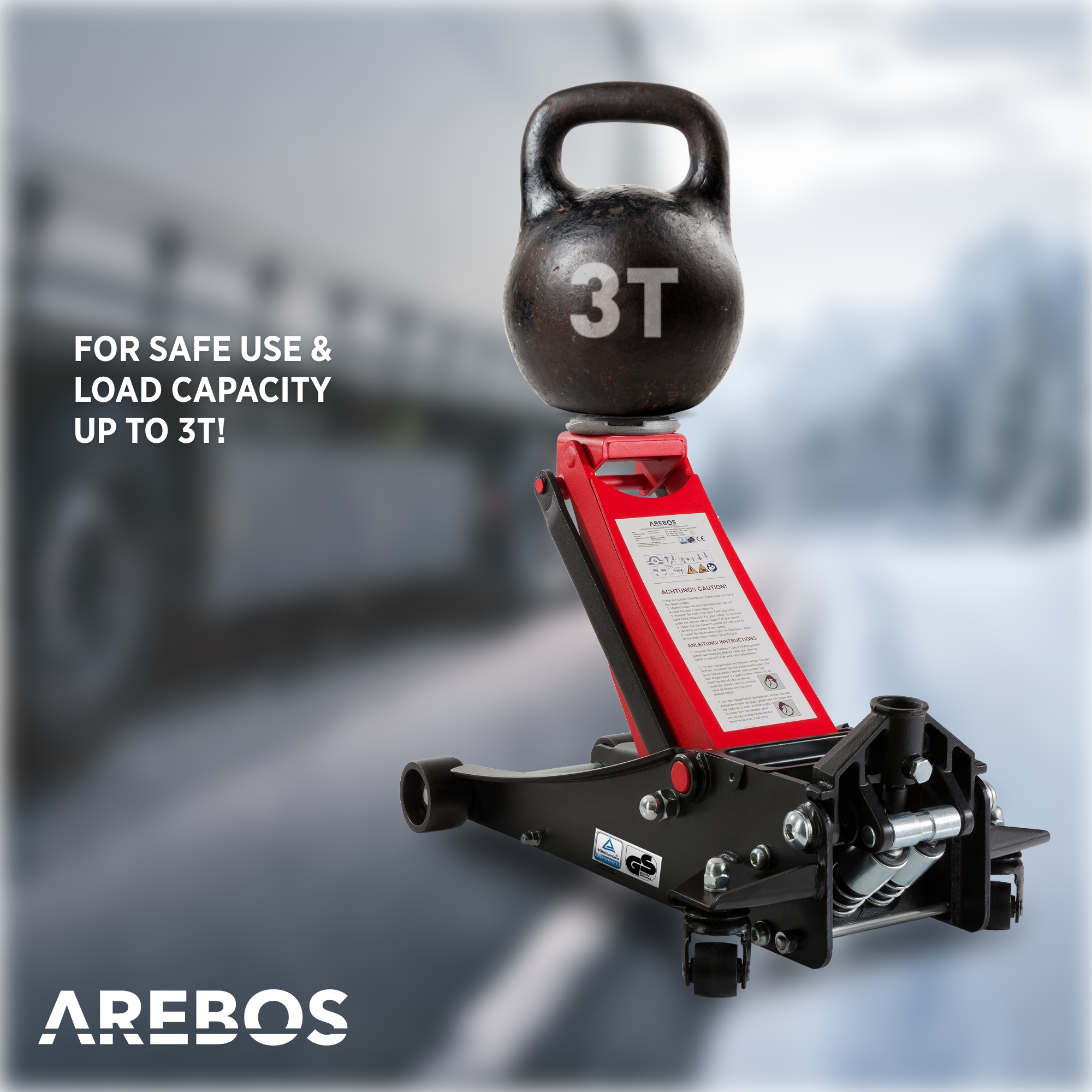 HIGH LOADING CAPACITY
High quality rubber pad for jack with load capacity 3T. The product is made of a quality rubber compound - it provides adequate protection for the jack and the frame of the lifted vehicle.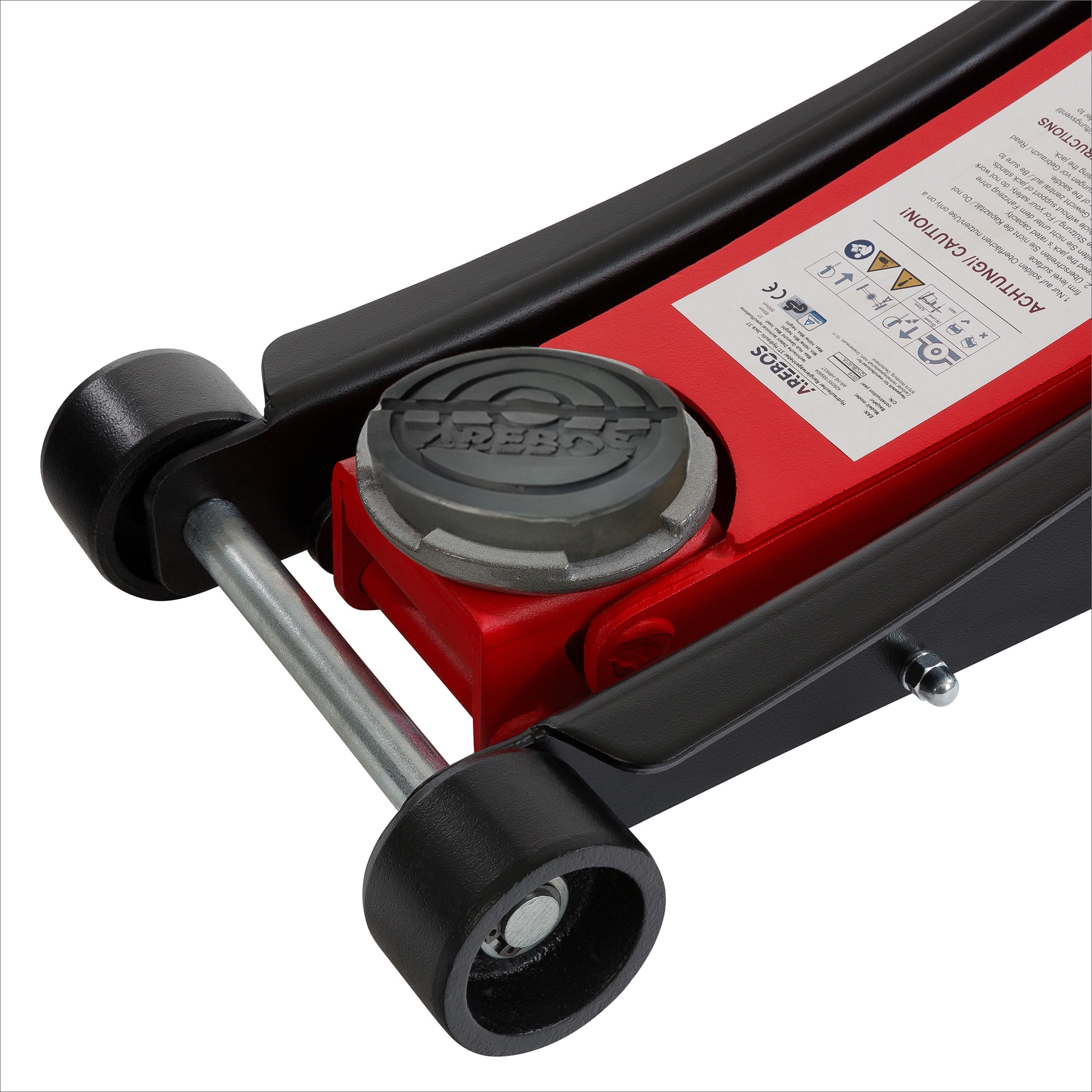 SIMPLE & UNIVERSAL
The AREBOS jack rubber pad is perfect for the most common jacks and lifts of different body types, is easy and quick to fit to the jack and sits firmly in the pad plate.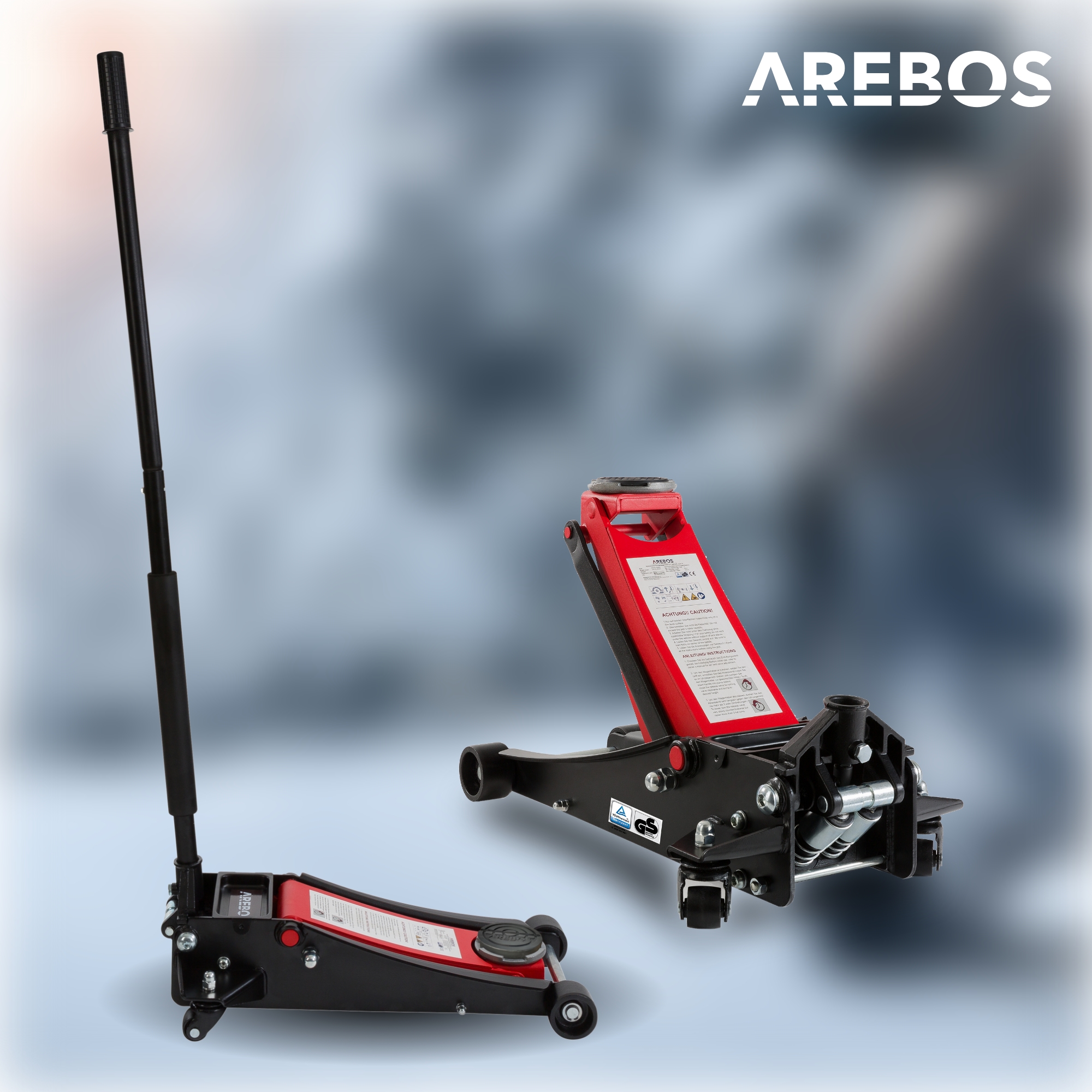 INDUSTRIAL QUALITY
The support made of solid rubber is rust-resistant and splash-proof - maximum load capacity up to 3 tonnes. Specially designed for SUV & heavy vehicles and suitable for many years of use.

SAFETY & PROTECTION
With a diameter of 110 mm and a thickness of 20 mm, the AREBOS rubber pad is perfectly designed to protect your car body from damage. The vehicle rests securely on the rubber pad and can be pumped up without hesitation.
AREBOS - SIMPLY GOOD
Use the advantages of the hydraulic jack & electric impact wrench from AREBOS and benefit from the possibility to change your tyres yourself quickly and cost-saving in the future. Get your complete set now!

Application Area
Car lift, tyre or wheel change, maintenance work
Relevance of Dangerous Goods
No
Special Features
For various different car bodies
For various different jacks
Durable rubber construction
Suitable for SUVs, vans and minibuses
Rubber Pad Diameter
120 mm
Thickness of Rubber Pad
20 mm
Product Family
Hydraulic Jack
The document to download could not be found.