Steam Juice Extractor 15 L
*inc. 20AT., free delivery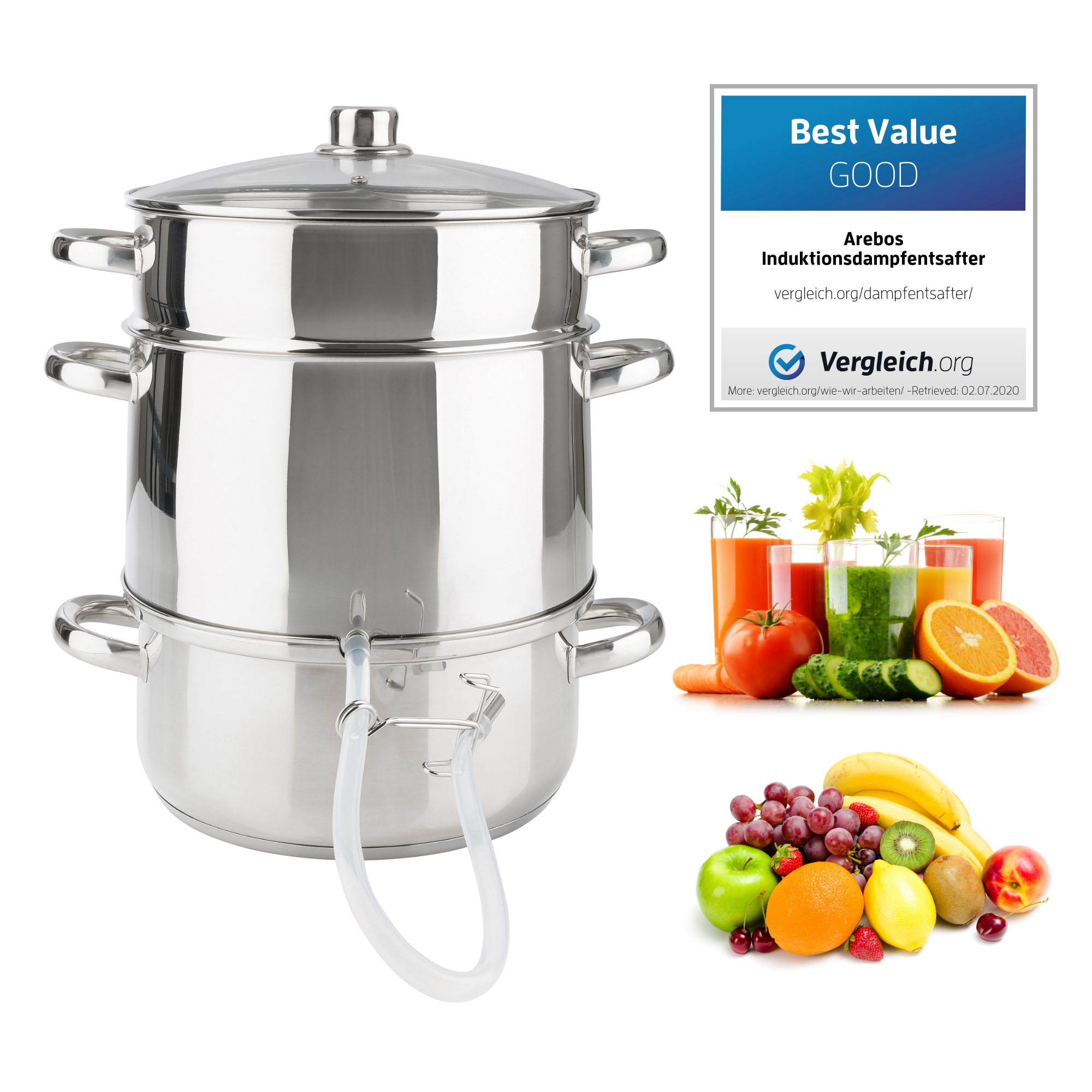 Simple and versatile
The preparation process can be watched through the glass lid, so you do not lose track of the preparation. The encapsulated energy-saving base ensures optimal heat conduction, which is necessary for gentle juicing of fruit and vegetables.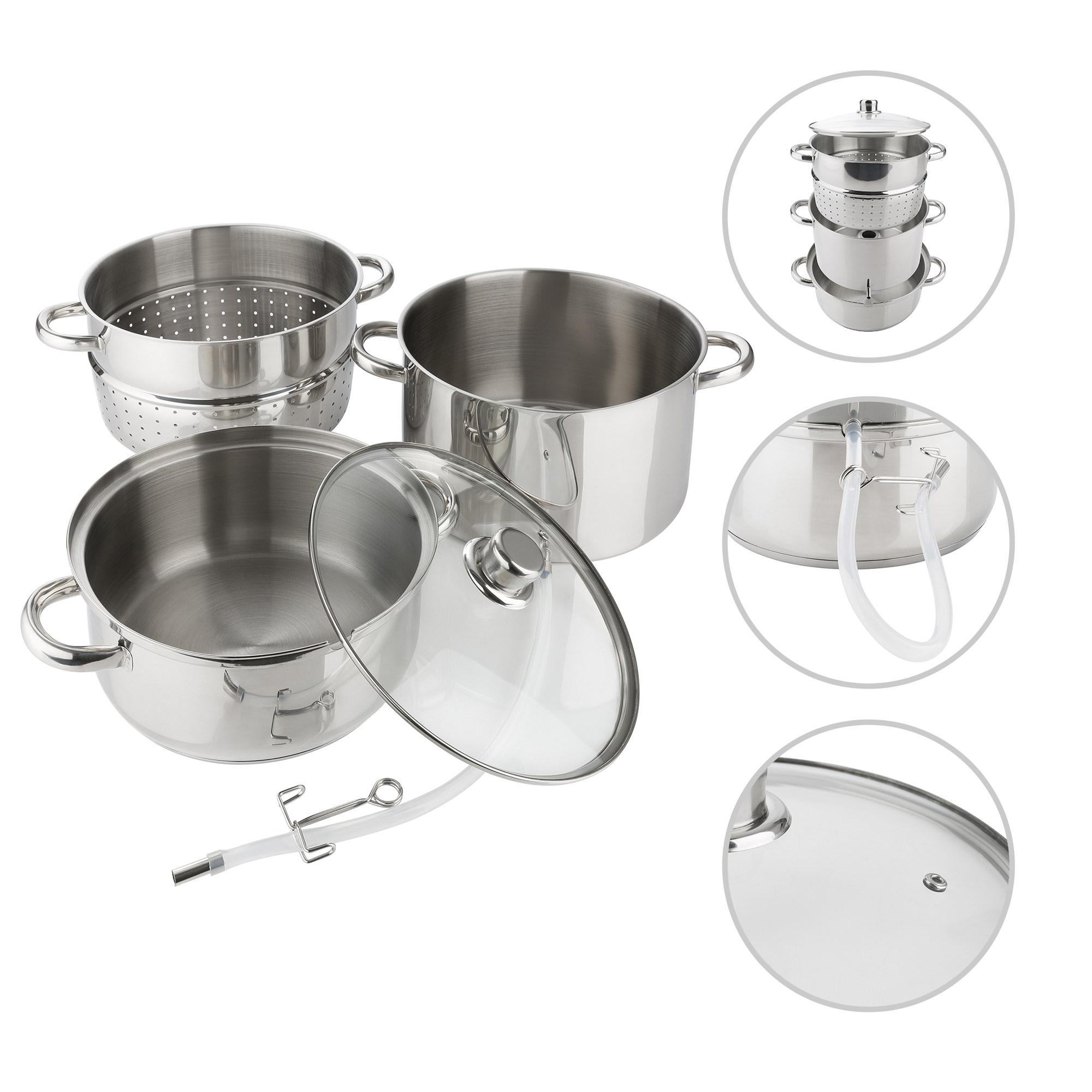 Technically mature
Thanks to the high-quality stainless steel, all parts of the juicer except the hose are dishwasher safe, but can also be easily cleaned by hand. The encapsulated sandwich base allows for even heat distribution and long heat retention.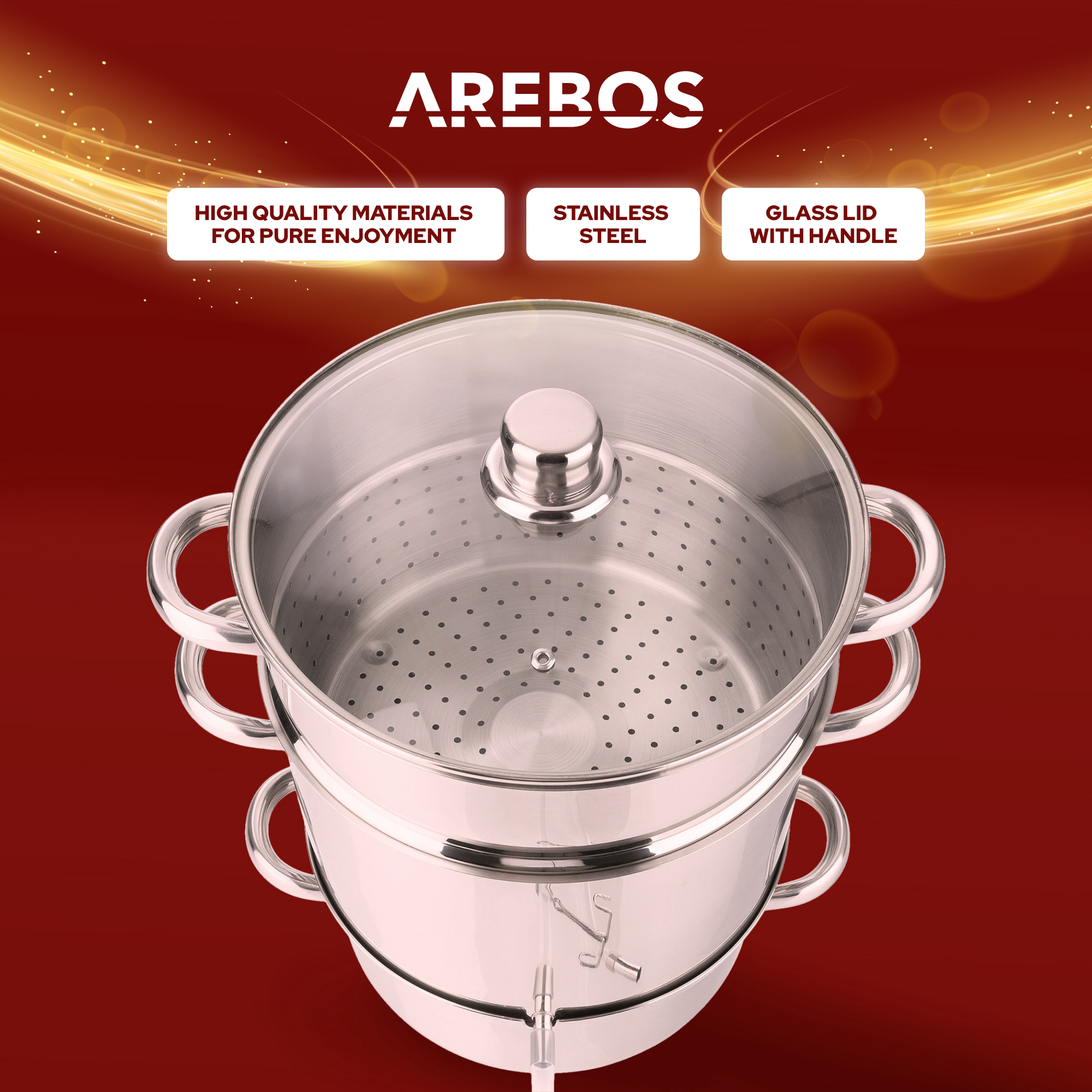 Insulated handles and optimized hose clamp
With the high-quality stainless steel steam juicer AREBOS by Kopf, the production of home-made juices is super easy. The riper the fruit, the more aromatic and productive the juice will be. Mixing mild and tart fruits is recommended for a delicious result. Refine sauces or soups – no problem!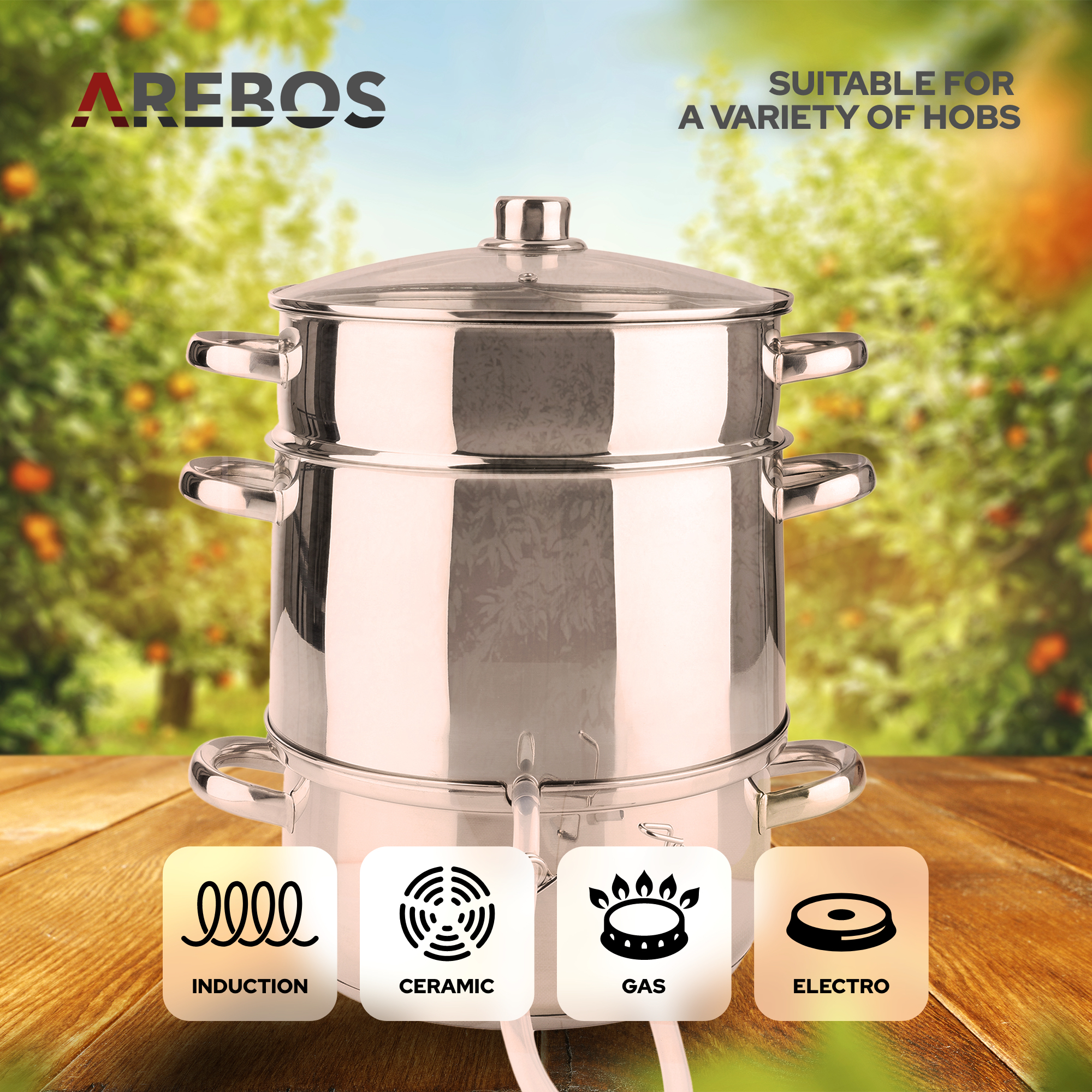 Suitable for any type of stove
The juicer is suitable for induction and can therefore be used on induction stoves, but also on gas stoves, ceramic as well as all conventional types of stoves.
High capacity
In addition to its high capacity of up to 4 kg of fruit, the main focus here is to preserve the natural aroma, taste and color.
Price performance winner
The AREBOS induction steam juicer was voted test winner by our customers in terms of quality, price and performance. Try it out and see for yourself.
Delivery Scope
1x Steam Juice Extractor
1x Users manual

Relevance of Dangerous Goods
No
Special Features
Capacity basic pot: 2.9 L
Capacity fruit basket: 7.5 L
Capacity juice container (middle pot): 7.6 L (total, up to the top) / 4.3 L (up to the hopper)
Capacity: ca. 15 L
Tube length: 15.75 in (40 cm)
Overall dimensions: Ø 26 x H 33 cm
Dimensions base pot: Ø 24 x H 11 cm
Dimensions fruit basket: Ø 26 x H 16 cm
Dimensions of the soft container: Ø 26 x H 16 cm
Suitability Area
Suitable for Gastronomy and Private Use
Capacity Juice Container
7.6 l
Diameter Fruit Basket
26 cm
Dimensions Base Pot
Ø 24 x H 11 cm
Fruit Basket Capacity
7.5 l
Material
Stainless steel, Glass
Product Family
Steam Juicer
The document to download could not be found.