Rocket Stove black incl. accessories
*inc. 20AT., free delivery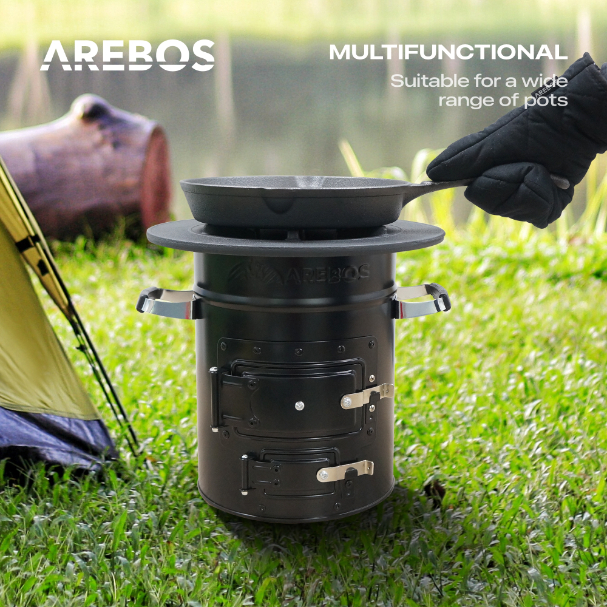 Ideal for cast iron cookware
With the rocket stove, you can cook outdoor food quickly and easily. Thanks to the robust cast-iron six-point hotplate, you can put on any cookware. Warm yourself or use the kettle as a highly efficient fireplace for your cast iron pot set from AREBOS.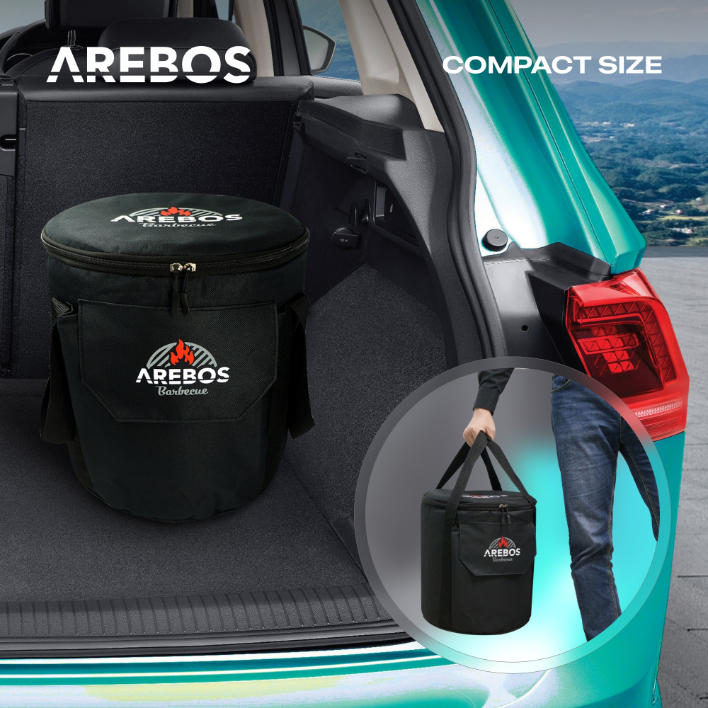 One of the biggest advantages of these stoves is their space-saving size! With little space and fuel, you can produce very high heat. Thanks to the comfortable and heat-resistant side handles, the AREBOS rocket stove is easy to transport.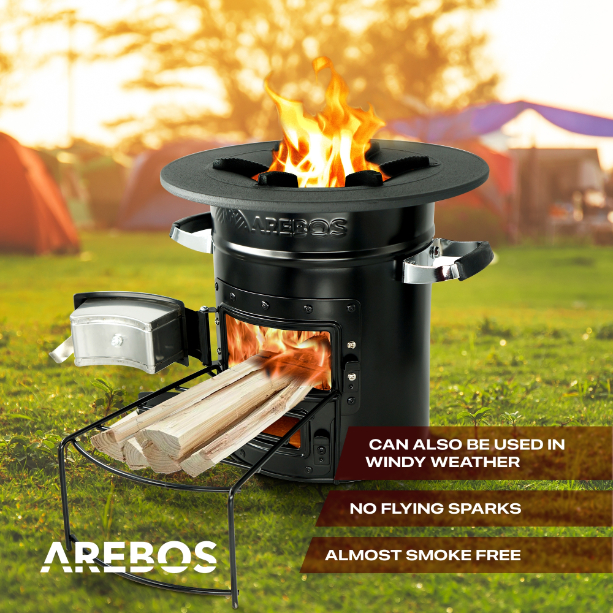 Innovative with chimney effect!
Outdoor use is no problem at all, even in windy weather. Thanks to the chimney effect (draught from below), the wood is burnt effectively. The flames rise through an opening in the middle of the stove to the cast-iron ring. Whether camping or visiting friends, the barbecue is always with you! Enjoy outdoor cooking to the full!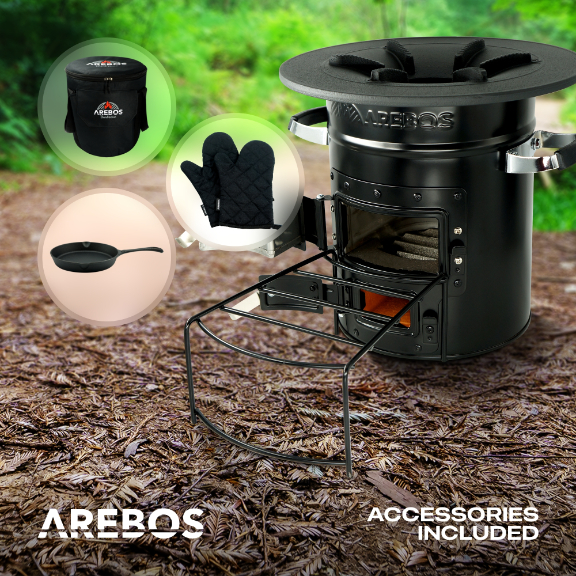 With extensive accessories
Our rocket stove comes with a carrying bag and other accessories that you can conveniently take with you on your travels - so you are always ready to go. The bag is an excellent transport and storage option. Thus, your rocket stove is optimally protected. In addition, there is another compartment on the outside of the storage bag for accessories, such as care products or cutlery, etc.
Maximum heat - but always everything under control!
Use the chimney effect to generate maximum heat with minimum use of fuel. With the help of the Heatcontrol, two infinitely adjustable flaps on the front of the stove, you can perfectly regulate the draught and thus your fire.
Cleanest and most energy-efficient type of stove
Cooking without electricity makes you independent! A relatively easy-to-implement alternative for cooking without electricity is the rocket stove from AREBOS. It allows you to cook economically, sustainably and efficiently - completely without electricity! Ideal for power cuts or when you're on the road!
Gloves dimensions
28 x 18 cm
Material bag and gloves
Polyester
Material handles
SS + Plastic
Product Family
Rocket stove
The document to download could not be found.